Building the Statement Brigade!!
As I told you earlier about my No-Shopping side effects, I spend my days browsing through online websites!! and while my random search on Jabong.com I saw something and just cant take eyes off.That was nothing but these lovely Statement neck pieces in the Jewellery section.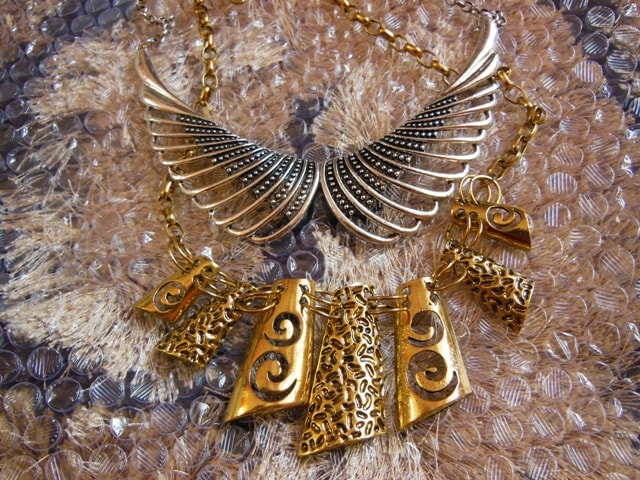 The gold one was love at first sight,and the silver one was one of the design that I have been wanting from months. I love these on others but I shy away and get super-conscious if I step out of the house donning one. I picked a 2-3 last year from Dilli Haat (Shown Here) but wore them rarely. I like these necklaces but I thought they wouldn't adore my short frame and dwarf neck 😛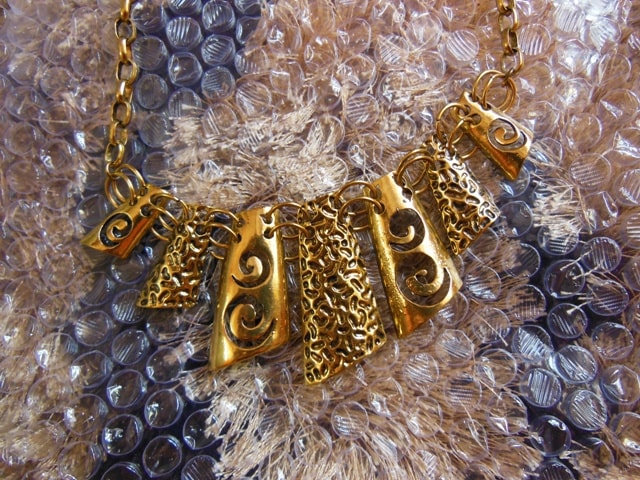 Yes, like all Girls I love to stock everything pretty even if I don't have to wear it in the near future.. we have a special place for beauty in our hearts as well as vanity!! ;). Statement neck-piece are something that no girl can evade for long and not to mention that I surrendered too. The makes a whimsical statement and adds the oomph factor to even the casual jean-Tee look.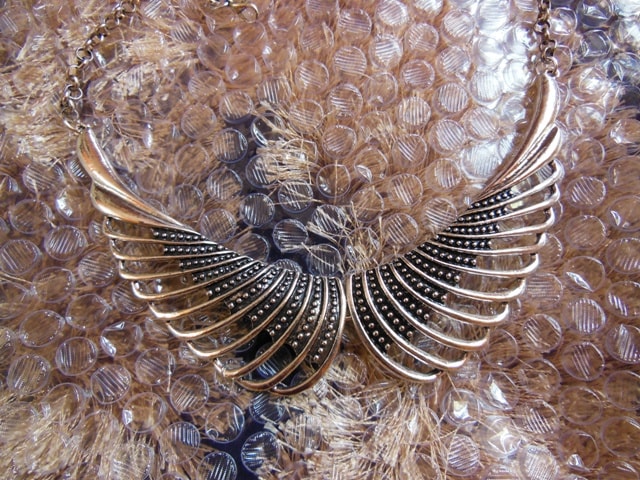 I have so many pairing option for the gold one but the silver one I think it would go well with collared shirts! What do you think?? Any suggestions on pairing these.. do you like these?