Bronzy Brown Shimmery Eye Makeup Tutorial 
Hello Everyone,
Today I did a shimmery brown eye makeup using Maybelline Bad to Bronze creamy eye shadow as a base.On its own Bad to Bronze looks shimmery and barely gives any hint of color to the lids and I wasn't feeling like adding any color to my lids so did it all brown using eye shadows and liners in various shades of brown shade only.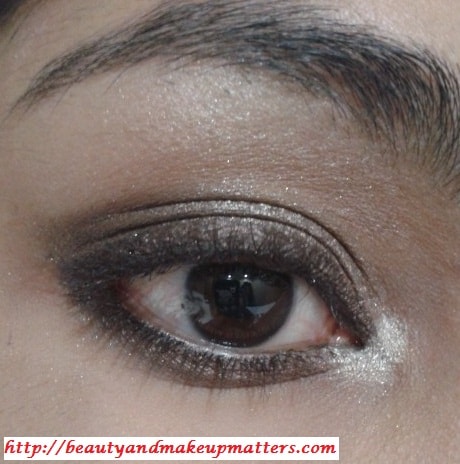 Steps to Achieve the Look: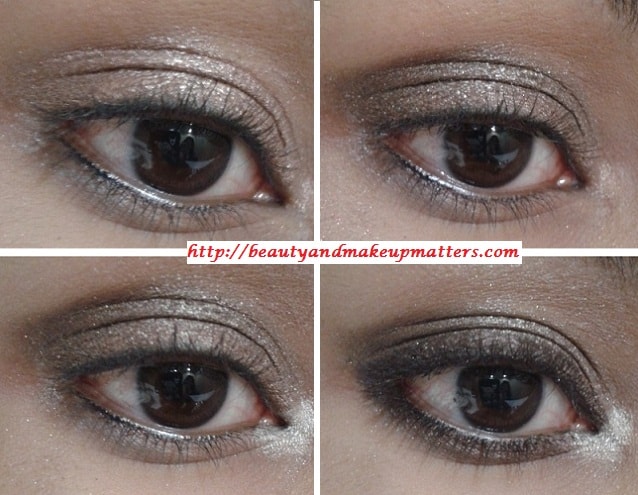 Apply Maybelline Bad To Bronze all over the lids
Using a soft fluffy brush apply a dark brown eye shadow on outer-V corner moving inwards over the crease(covering only ½ of the eye lid area)using soft blending motion
Apply a shimmery peachy-white eye shadow on tear duct and apply the same to highlight the brow bone.
Apply a dark brown eye liner on upper lashline and a gold-bronzy shimmered eye liner on lower.
Addyour favourite Kohl/Kajal on waterline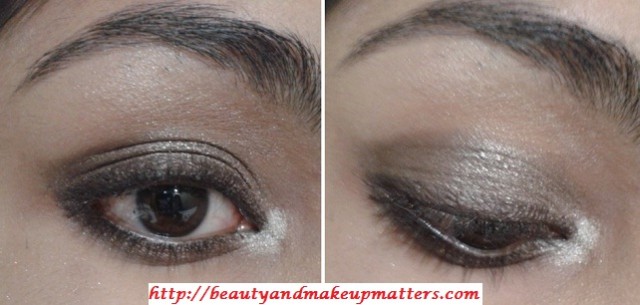 Here s how it looked on me!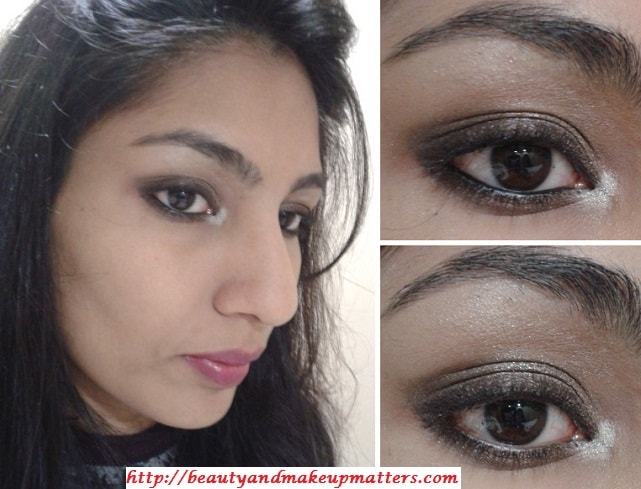 To add some color to the face I used Maybelline Moisture Extreme Iced Orchid on lips which is a fuchsia-tinged -pink lipstick.
Products Used:
Maybelline Eye Shadow Brush
Don't Miss to Checkout:
Hope you like the Look!!