Bourjois Kohl & Contour Eye Pencil – Noir Expert Review, Swatches, EOTD
Today I am reviewing another pencil from Bourjois Kohl & Contour collection. I had also reviewed its Bourjois Kohl & Contour Eye Pencil- Prune Morderne and Bourjois Kabuki Brush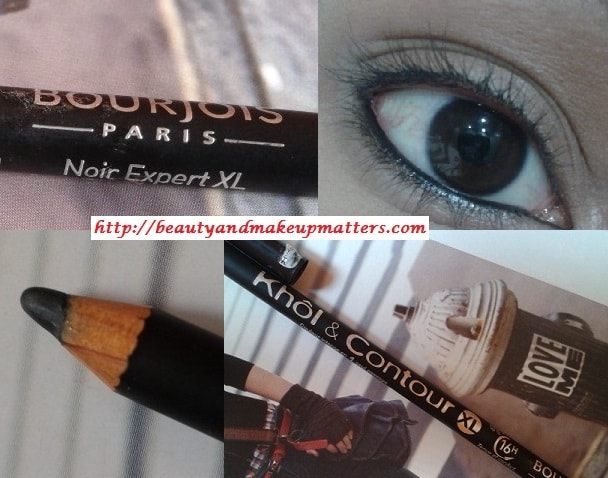 Product Claims:
Enriched with pure pigments, this kohl allows for an intense result from the very first stroke and lasts up to 16 hours*.
Its soft and blendable formula is ideal to apply both on the inner and outer rims of the eye.
Hypoallergenic, with natural wax and vitamin E, it is gentle on the delicate eye contour area.
Available in 7 shades:-
Ultra Black 71
Noir Expert 72
Gris Ingenieux 73
Brun delicieux 77
Brun Design 78
Vert Expressif 80
Bleu Vittuose 81
Bleau graphique 82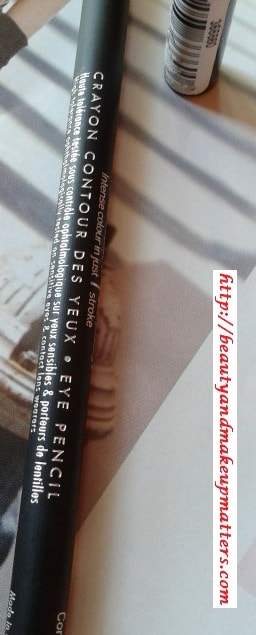 Price:- Rs.275 for 1.65gm (Regular size is available at Rs260)
Packaging:- It is a sharepnable wooden pencil which has the outer packaging matching to the shade of the liner which is black in this case. The pencil has a sturdy opaque plastic cap to protect the tip. As it is an XL size pencil it is much larger than the regular pencil size. I could only find the XL size in Noir Expert shade.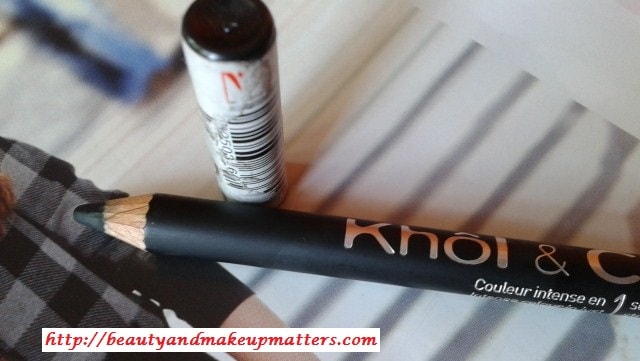 My experience with Bourjois Kohl & Contour Eye Pencil- Noir Expert XL:-
Color/Pigmentation:-Noir Expert is black colored pencil which is extremely pigmented. It has tremendous color pay off and gives rich, dark and intense kohl look in a single stroke.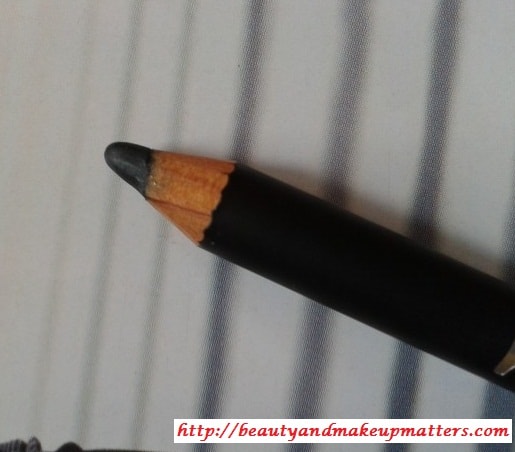 Texture:-The texture of the kohl is extremely soft and glides effortlessly over the eyes without any tugging or pulling. It is extremely creamy and gives smooth application.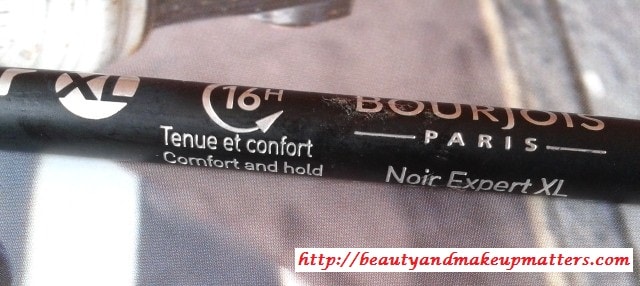 The formula of this Kohl cum eyeliner must have been prepared keeping in mind the delicate eye surface where it will applied which was ignored by some of the companies like Colorbar that resulted in Kohls like "Colorbar Indian Eye Kohl" which shows up well on hands but feels hard and barely gives any color to the eyes even after multiple swipes. I didnt enjoy Maybelline Colossal Kajal either.
Swatch:-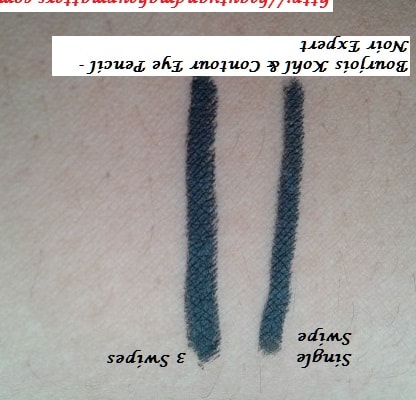 Staying:- Due to its soft , creamy texture the Kohl fades on the waterline after 4-5 hours but still lasts a long time. It does smudges very easily but nothing to worry as it won't result in raccoon eyes but give a lovely Smokey look to the eyes. It blends so nicely over the lids that it makes a perfect base for black smokey eyes.
EOTD:-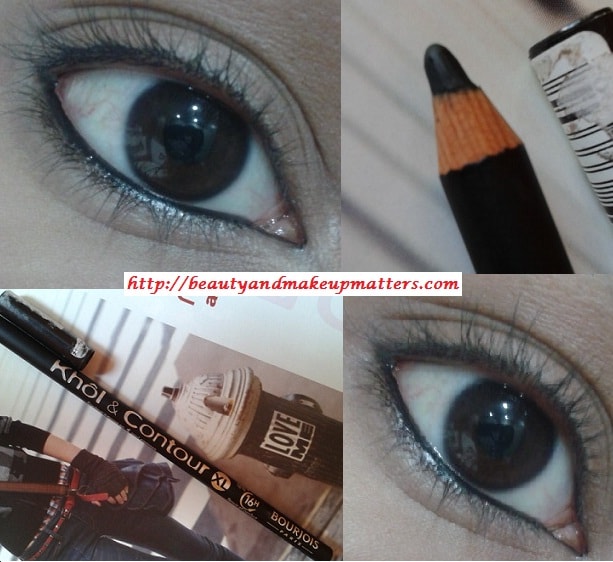 Pros of Bourjois Kohl & Contour Eye Pencil- Noir Expert XL:-
Superb pigmentation
Shows up well on eyes give that darkest black kohl look
Silky soft texture
Absolutely zero tugging as the pencil glides like butter on eyes.
Staying for pretty long with slight fading
Can be doubly used as kohl as well as an eye liner
Available in various beautiful shades.
Acts as a perfect base for black smokey eyes
Claims to contain natural wax and vitamin E
Cons of Bourjois Kohl & Contour Eye Pencil- Noir Expert XL:-
Bourjois products are a bit difficult to locate but other than that I am don't have any.

Recommendation:- Bourjois Kohl & Contour Eye Pencil- Noir Expert is the darkest black Kohl that I have ever used. It glides ultra smoothly over the lids and ideal to be applied to fragile waterline area. Though, it doesn't stay true to its claim of 16 hour stay but still it stays quite a long time on waterline with minimal fading. Its soft creamy texture and great Pigmentation make it truly a winner. It is much better than the Prune Morderne shade and I am very happy with the results.

Absolutely a must have Eye Pencil. Highly Recommended!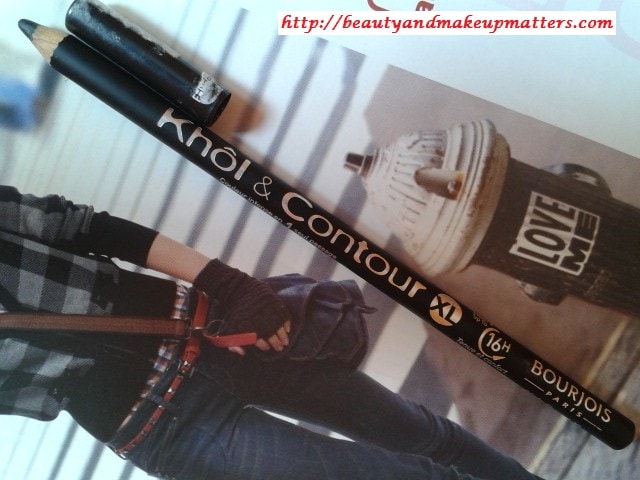 Rating:- 4.5/5
Have you tried Bourjois Kohl & Contour Eye Pencil- Noir Expert? Which is your favorite shade of these Kohl cum liner pencils?