Bourjois Kabuki Brush Review
Hello Friends,
Today I will be sharing my first Kabuki- Bourjois Kabuki Brush with you. I loved the term Kabuki since I have been introduced to the makeup world. I was trying to get that The Body Shop Kabuki Brush, which is a bit expensive without any offer and goes out of stock as soon as the Sale starts. So, before getting my hands on my dream Kabuki brush I decided to get one within my budget and hence bought this.
You can also check my review on Bourjois Kohl & Contour Eye Pencil-Prune Morderne.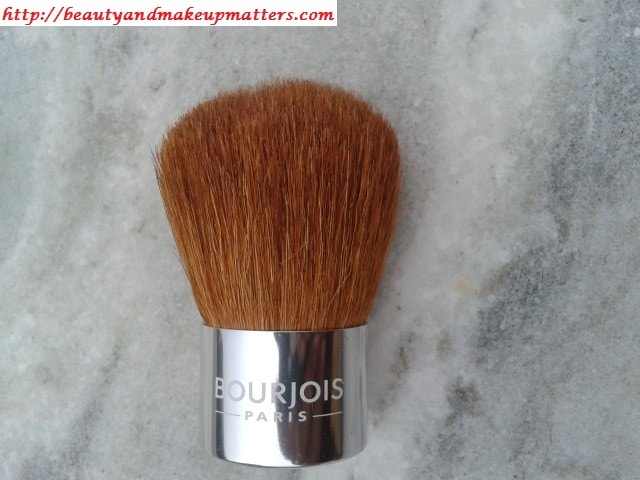 Product Claims: Bourjois' make-up brushes are ultra-soft and high quality – enabling easy application and a professional result every time.
Perfect for use at home or on the move the short handle means it's small enough to fit in your handbag, but with the long soft bristle head it is perfect for use with bronzers, powders and blushers.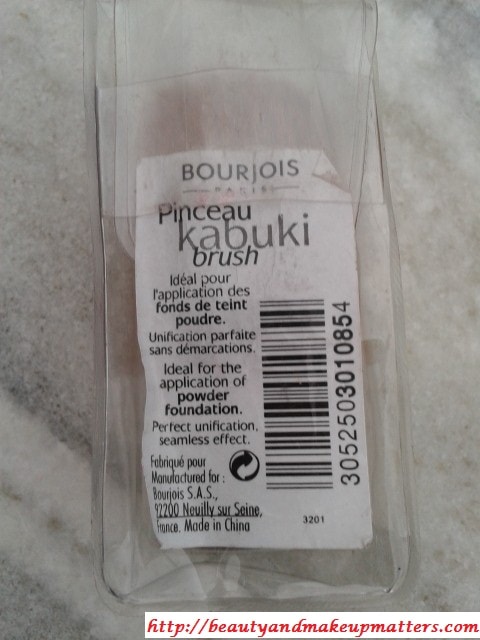 Direction for Use:-
Put a small amount of powder into the lid of your brush.
Turn the brush to remove the powder and tap it on the edge of the lid to remove excess.
Apply in circular motions across the face.
Price:- Rs. 475
My experience with Bourjois Kabuki Brush:-
Pakaging:- The brush comes in a cute see through plastic packaging. The soft plastic case is shaped as a holder which can be reused. Now I don't need to worry about messing up the shape of the bristles while travelling as I use this small plastic casing to store the brush. Its bristles are doubly protected with a thing plastic cover too to hold them in place. I liked the smart and intelligent packaging of the brush.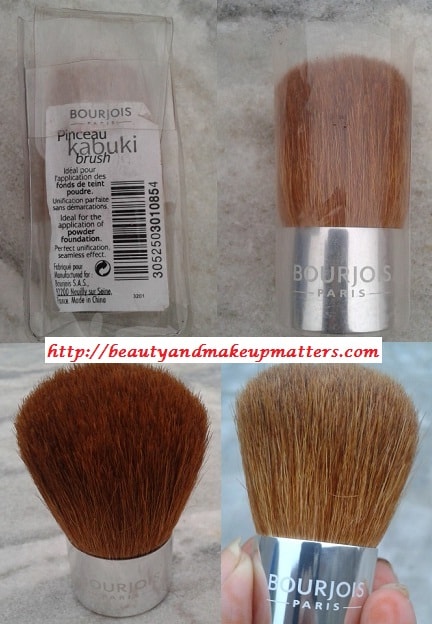 Brush:-The brush has a small silver metallic base which carries the brand name over it. The small base acts as handle to use the brush. The handle is small but the bristles are long and bunched nicely. The small handle fits nicely between the fingers and the long brush head give a smooth application. The bristles of the brush are blonde colored which I think they are made of animal hair as they are not as soft as the synthetic ones and feel slightly scratchy on my skin.
It is a multi-purpose which can be used to apply any powder make-up be it Powder-foundations, Compacts, Blushers or bronzers. Before getting this, I was using sponges provided with the compact for application with the sponge I had to take a lot of product to get a decent coverage and then blend it hard to get it even on my face, but sometimes it does get patchy and results in uneven application.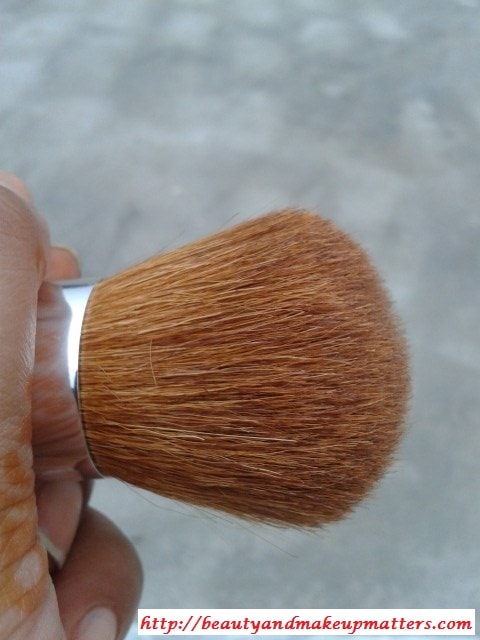 Since the arrival of this brush in my kitty I never looked back to sponge applicators for compact application. I just swirl the brush twice over the compact and then apply it in circular or stippling motions all over my face and then repeat the process for complete coverage. It gives a smooth finish by distributing the powder evenly all over my face and I can clearly see the difference between the finish of both of them on my face.
The bristles are held up well and won't lose their shape even if used abusively. It blends out the product nicely be it compact or bronzer or any other powder makeup.
Don't Miss to Checkout: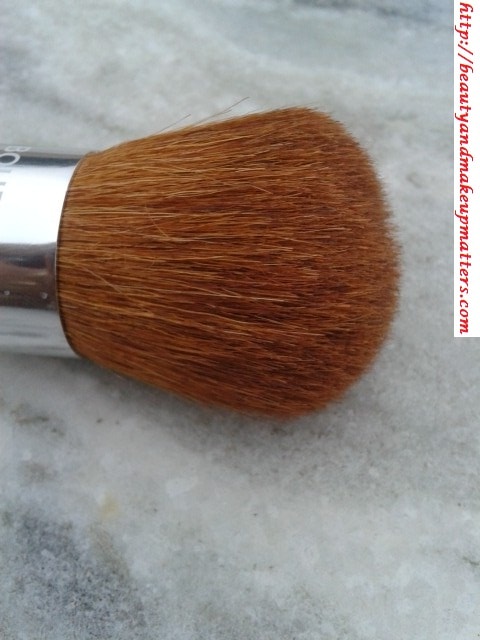 Pros of Bourjois Kabuki Brush:-
Inexpensive when compared to other Kabuki brushes available in the market
The large head of the brush picks up good amount of product.
Densely packed bristles for an effortless application
Travel friendly packaging
Small handle fits easily into the smallest handbag
Blonde hair (bristles) looks adorable
Gives a smooth and even finish
Multi-purpose brush
Cons of Bourjois Kabuki Brush:-
Does shed bristles while washing but not much.
Its made up of natural hair so doesn't feel ultra soft unlike synthetic bristles brush
Recommendation:- Bourjois Kabuki Brush has well-packed bristles which picks up decent amount of product and apply it evenly all over the face. Its gives a smooth finish and coverage which looks significantly different from the one we get from sponges. The small size of the brush makes it travel friendly too. The bristles are not ultra-soft but it comes at such an affordable price that I couldn't ask for more.

Overall, it's a good brush to start with especially if you are running under budget cant afford to have luxurious brushes in your makeup kit. Bourjois Kabuki Brush can be used for any type of powder makeup and would definitely recommend it.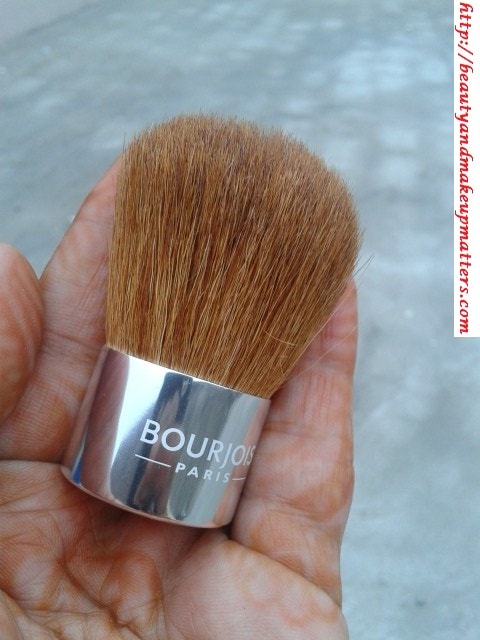 Rating:- 3.7/5
Have you tried Bourjois Kabuki Brush? Which is your favorite kabuki brush?