BornPrettyStore 20 Pairs False Eye Lashes Kit Review, EOTD
Hello Girlies,
Today I am going to flaunt my Eye Lashes… actually False Eye Lashes. I have always enjoyed Mascara advertisements as the model flaunts her fluttering lashes but I wonder why I never got a similar impact using the same mascara but guess the answer is pretty much evident now, "False Eye Lashes" the reason behind their glamorous lashes. I have been super cranky about using anything on lashes. I started with mascara quite late fearing I would end up loosing lash hair but being a beauty blogger I couldn't resist anymore, so here is my first stint with False Eye Lashes, BornPrettyStore False Eye Lashes.
Product Description:
20 pairs eyelash: 10 natural eyelash + 10 thick balck eyelash
1 pc White colour eyelash glue
1 pc eyelash applicator
Price: $8.99
Packaging: I ordered this False Eye Lashes Kit which consists of two set of False Eye Lashes (Natural and Dramatic), each pack with 10 pair of lashes. The lashes are packaged in a filmsy cardboard box but as these are lashes they are not prone to any damage.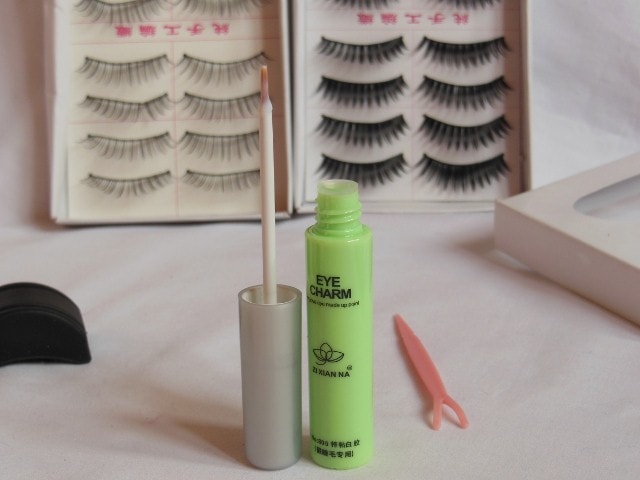 It comes with glue which is packed in a green colored round bottle packaging with liquid liner style brush for easy application and a small plastic stick to adjust the lashes and fix them in place.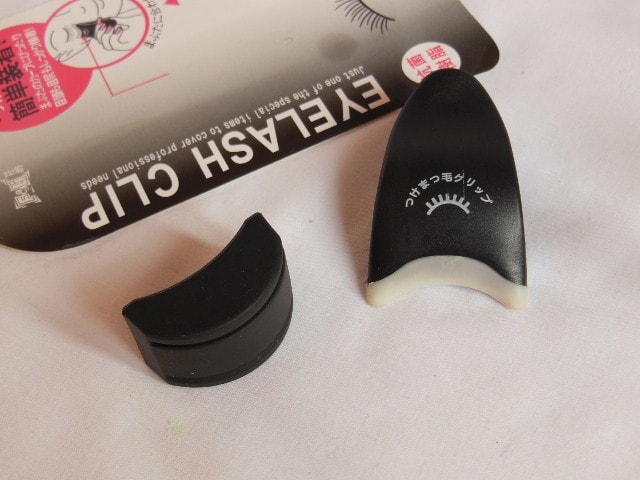 To ease up the application process It also comes with an Eye lash holder which can hold the lashes for you and a clip to pick the lashes and put them over your natural lashes. The instruction were all written in Chinese (I think so… ) so couldn't make more out of it. 😛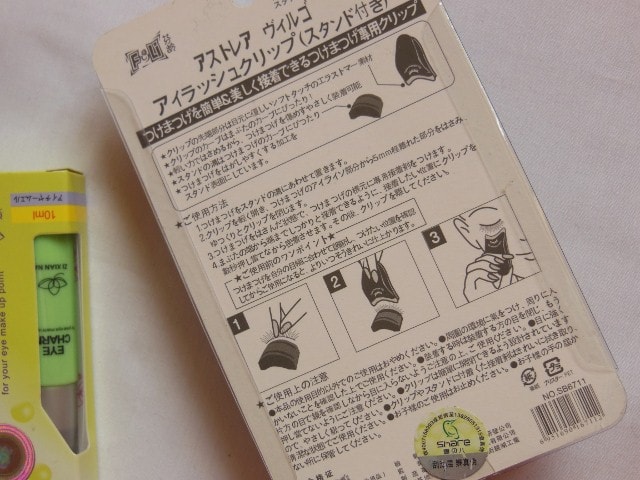 My Experience with BornPrettyStore 20 Pairs False Eye Lashes Kit:
I should be excited to try false eye lashes for the first time but I was more of worried what if I hurt my eyes, will I be able to get them in place and so many questions bugging me that it made the most stressful experience in the history of my beauty blogging…waaaa.. !! But in the end I am happy with the results.. 😀 😀
How to Apply False Eye Lashes:
I did my eye makeup and finished with black liner along the upper lash line.
Applies a thin layer of glue over it, the way I apply a liquid liner.
Then cut the edges of the eye lashes so as to make them fit on eyes and then picked up with the clip provided.
With lost of precision and patience, bring them close to eyes and put them just over the layer of glue.
Look in the mirror and see if you need to do some adjustments, like pulling sideways or anything. Use the stick that comes with the glue to fix the lashes on eyes if their ends are hanging loose.
As the final step, line upper lash line again with black liner to hide the Eye Lash ends, use a curler and two coats of your favorite Mascara.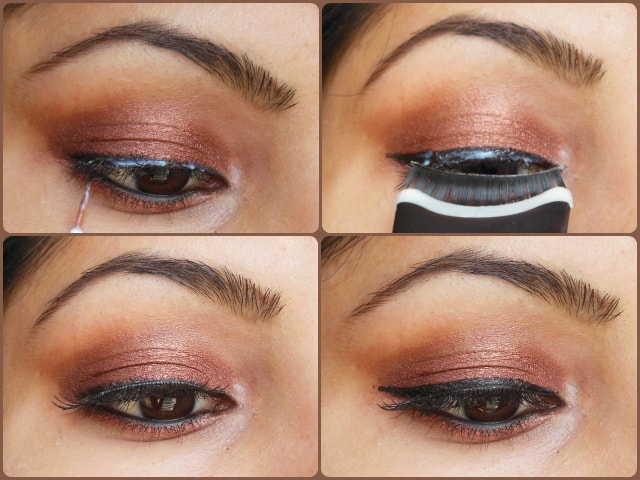 The felt as little uncomfortable on my lashes but don't know if it is the lashes or I am not used to any foreign element above my lashes. 😛 but they
The peeling off the lashes was quite a pain, especially after layering with the mascara. So. I will suggest using good oil based makeup remover to loosen up the glue a little bit and then pull the lashes. ( It will be a lot easier this way )
Out of these two, I thought the thick drama lashes would be my favourite but actually I liked the natural ones more. They weren't dense but looked pretty natural like have dreamy long lashes that can make everybody drool.
Don't Miss to Checkout:
Pros of BornPrettyStore 20 Pairs False Eye Lashes Kit:
Glue has a fine tip brush which gives precise application
It holds the lashes well
Comes with an Eye lash applicator
Natural ones
Can be reused
Easy on Pocket
10 pairs of Natural and Drama Lashes each
Great for beginners like me
Quickly transform normal Eye Makeup to Glamorous
Cons of BornPrettyStore 20 Pairs False Eye Lashes Kit:
Can be a pain to remove
Feels slightly uncomfortable (but may be its me only)
Recommendation: BornPrettyStore 20 Pairs False Eye Lashes Kit is easy on pocket and great for beginners to tap their potential on using false eye lashes before investing in expensive one's. The kit is a life saver as I don't have to hunt for glue and applicator separately. I love both the sets I got and highly impressed with the effective glue that comes with it as I don't have to bother about lashes coming off. Highly Recommended!

BTW, I am planning to invest in dramatic cupid lashes like these next, what say. I am drooling over this lady's Eye Lashes (Hunger Games Character)!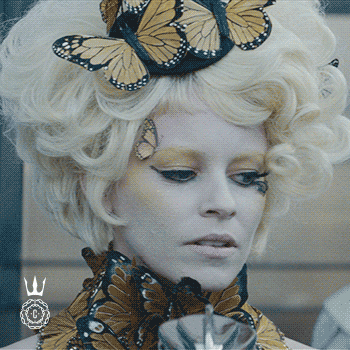 Rating : 4.2/5
Have you tried BornPrettyStore 20 Pairs False Eye Lashes Kit? How was your experience with False Eye Lashes?
Disclaimer: The product was sent by PR for consideration. The review is based on my own honest and personal experience with the product.
PS: 

Born Pretty Store

 has amazing collection of everything be it jewellery, Cosmetics, accessories, stamping plates, rhinestones and much more at very reasonable rates. They also provides free international shipping and above all this you can get an exclusive 10% on your purchase using code – 

PNH10

. The code can be used any number of times… Do shop and share with your friends and family.. 
Keep Coming.. Keep Loving
Poo