Born Pretty Store 15 Color Multi Functional Concealer Palette
Hello Everyone,
Concealers/Color Correctors are the least used product for me, I still have to learn the art of neutralize various undertones with color correction and then use concealer for achieving flawless skin finish. To start with my color correction technique research, I got this 15 shade concealer/camouflage palette from BornprettyStore. Let's check it out..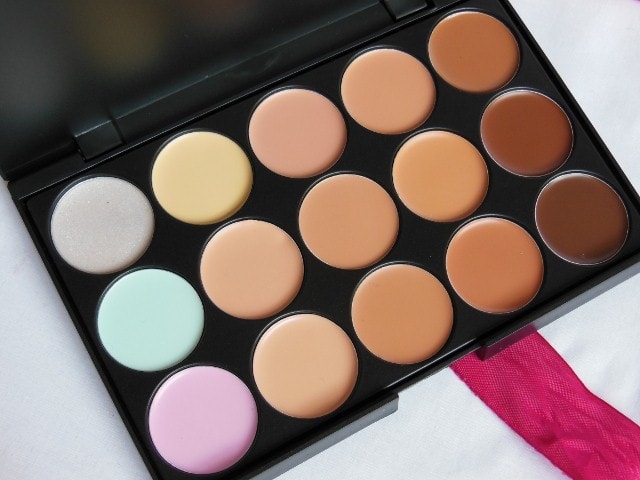 Ingredients: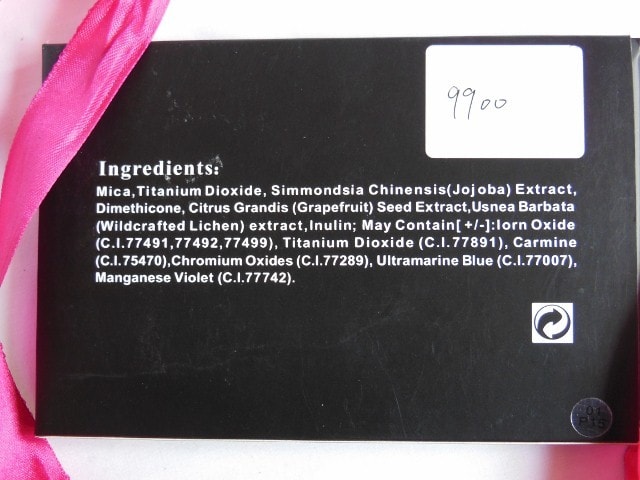 Price: $12.99 , Use  PNH10 to get additional 10% Off
Packaging: The Palette comes in a plain black colored plastic packaging with 15 small round pots. The palette is sleek and compact which can be carried along during travels and the mirror on the inside is a plus. However, The packaging isn't quite sturdy and one have to be careful while handling or it will break from the gears under pressure.
My Experience with Born Pretty Store Concealer Palette:
Usually, we use different concealers for hiding under eye dark circles, acne marks on cheeks and redness around nose but this can do it all for you. It is a creamy concealer palette having a smooth creamy texture not buttery soft but creamy enough to provide even coverage. The formula is nicely pigmented and works well with small amount to show the results. As it is creamy it provides a little dewy finish and oily or combination skin will need to set it up with loose powder.
The palette consists of colored concealers in shades of blue, purple that will help in neutralizing colored undertones along with lots of yellow undertones pots in varying intensities to work as a makeup base & do the job of concealing and the last row is dedicated to super-dark shades which can be used for contouring and will also work for dusky beauties as a base.
First, let me share you the how colored shades can be used for camouflaging and correcting under tones.
Green concealer – Redness around nose, acne marks, scars
Orange concealer – Blue, Green and Gray undertones
Yellow concealer – Brown , Purple scar
Lavendar/Purple concealer – To brighten dull, pale skin tones
It is better to color correct the problem area before concealing which aids better coverage and improve your regular concealer results . Then there are many pans in yellow undertones which you can mix and match to come up with the shade that works perfectly for you as a concealer or makeup base. The last few lie in the darker spectrum which makes them a great pick for contouring chubby cheeks. Did I mention that the first shade from the top is shimmery white with pearly finish that can work as a highlighter to accentuate high points or brighten the under eye area after concealing.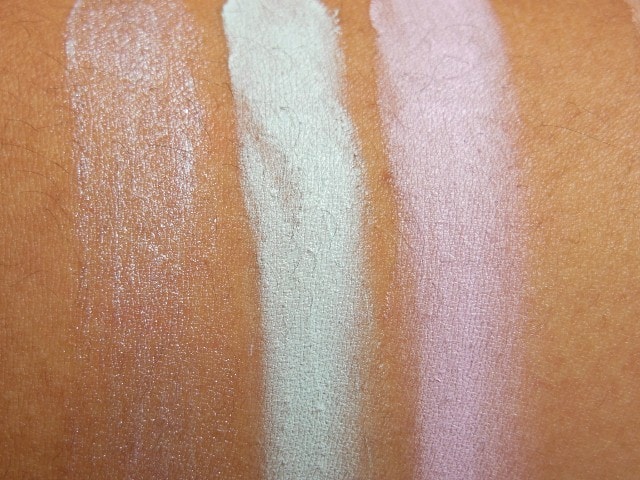 With all the purpose served by this palette it is surely worth every penny. This is an affordable option to start with concealing/color correction till you get the hang of the technique of creating your perfectly matching shade every time and after that you can opt for luxury ones like Make Up For Ever Camouflage Palette .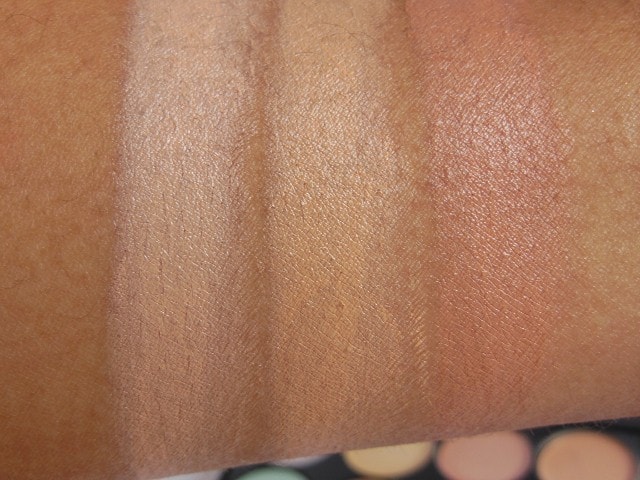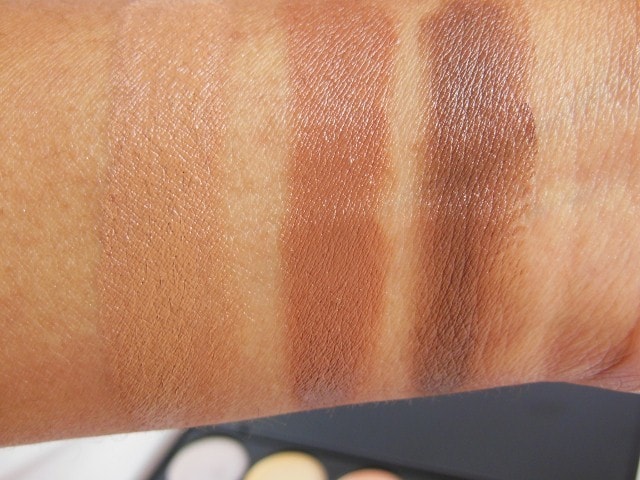 If your concealer shade changes in summers due to tanning than with this you don't need to buy a new one for tanned days as this can help you get your best match concealer shade.
Don't Miss to Checkout:
Pros of Born Pretty Store Concealer Palette:
Works as Color Corrector, Concealer, Contour and Highlighter
Mix and Match shades for complete coverage
Smooth creamy texture
Pigmented formula
Works for large spectrum of skin tones
Value for money
Cons of Born Pretty Store Concealer Palette:
Doesn't come with Mirror or brush applicator, so need to carry one along or use fingertips
Oily skin need to set with a powder as it has creamy texture
Moisturize dry skin well in advance for easy blending
Some may find it difficult to create their concealer shade every time
Recommendation: Born Pretty Store Camouflage/ Concealer Palette is a complete solution to Color Correcting, Concealing and Contouring woes across various skin tones. If you have some sort of pigmentation or skin problems. that makes it hard for your regular concealer do the job then try this combination of shades to resolve everything for you. One can play around the 3 lighter shades for concealing and the darker ones can be used for contouring cheek and the pearly white shade as highlighter is an additional bonanza. It is convenient to use and one doesn't need to carry multiple concealer bottles for different facial regions like acne marks or under eye dark circles but creation of exactly matching shade before each application is quite a task initially.

It is close dupe of 15 colors Coastal Scents Concealer/Camouflage Palette at a lesser price. It is really worth a try,
Rating: 3.8/5
Have you tried BornPrettyStore Camouflage/Concealer Palette? What do you prefer Palettes or Single concealer shades?
Disclaimer: The product was sent by PR for consideration. The review is based on my own honest and personal experience with the product.
PS: Born Pretty Store has amazing collection of everything be it jewellery, Cosmetics, accessories, stamping plates, rhinestones and much more at very reasonable rates. They also provides free international shipping and above all this you can get an exclusive 10% on your purchase using code – PNH10. The code can be used any number of times… Do shop and share with your friends and family.. 

Keep Coming.. Keep Loving
Poo 🙂