Blossom Kocchar Aroma Magic Aromatic Toner Review
Product Claims:-An alcohol-free antiseptic skin toner. Closes pores softens facial lines, restores skin's natural pH and provides radiance and refreshed feeling.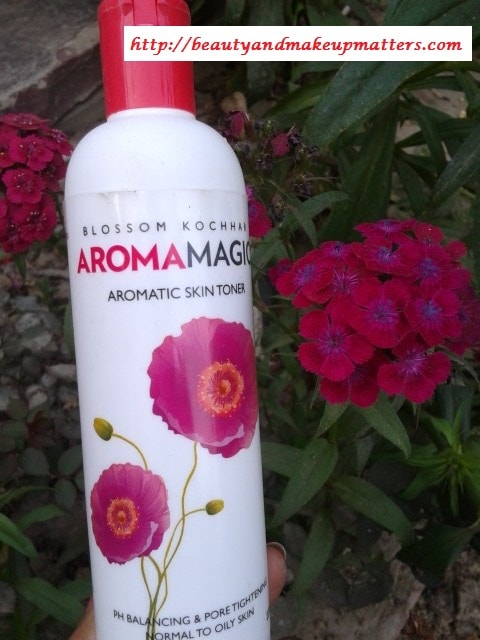 Benefits of using a Toner:-
Toners remove excess oil and traces of dirt
They help in maintaining the pH balance in the skin as some face wash have lower pH balance
They help in pore tightening which make the pores look smaller
Some toners also act as a moisturizer as they tend to lock the moisture of the skin inside.
Why to go for an Alcohol –free toner:-
Alcohol in toners usually has drying effect on skin which might irritate the dry and sensitive skin.
Alcoholic toners tends to strip the essential moisture (oil) too from the skin surface
The skin glands tend to secrete more oil to combat the skin dryness which may lead to breakouts.
Alcohol-Free Toners will plump up and hydrate the skin with water.
How to use a toner:- After washing/cleansing face apply toner to cotton swab and wipe over the skin and gently stroke in upward direction or just spray the toner on the skin but make sure to leave the skin damp.
Active Ingredients:- Extracts of Rose, Lavender, PepperMint and pure essential oils of Tea Tree and Rosemary.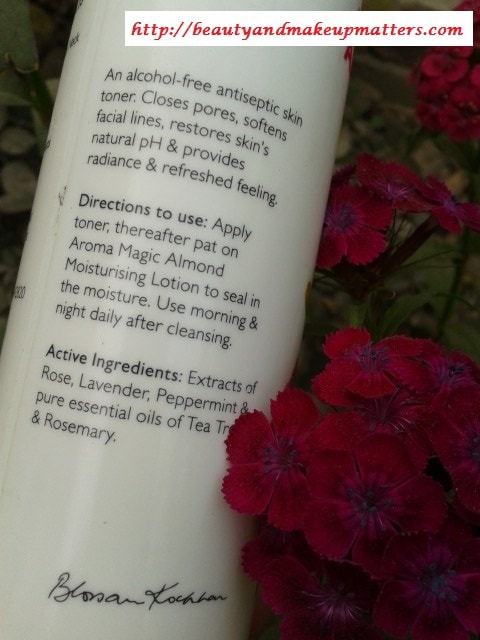 Price:- Rs145 for 220ml
Shelf Life:- 2years from the Mfg date.
Here is a little info about skin-benefits of the Ingredients:-
Rose:- It has moisturising, firming, smoothing and repairing the skin. Thus it is ideal for mature, dry or sensitive skin.
Lavendar:- Antiseptic and anti-fungal which helps to reduce scarring and speeds healing. It works well in the treatment of acne, eczema, dermatitis, fungus, burns and wounds. It makes a refreshing astringent as well as an effective Skin Care moisturizer.
PepperMint:- Cools tired skin, brightens dull skin and helps to control excess oil production
Tea Tree:- Tea tree oil has been used effectively to treat acne, blisters, burns, cold sores, insect bites, oily skin, rashes, spots and wounds as it has anti-viral and anti-fungal benefits.
Rosemary:-Its skin nourishing action makes it ideal for dry and mature skin. It has skin regenerative and wound healing properties effectively tone our skin (especially sagging and loose skin) and make it firmer and more elastic.
Packaging:- It comes in an opaque white bottle with flip cap. The cap is a bit tight and needs extra effort to open but closes with a satisfactory click sound.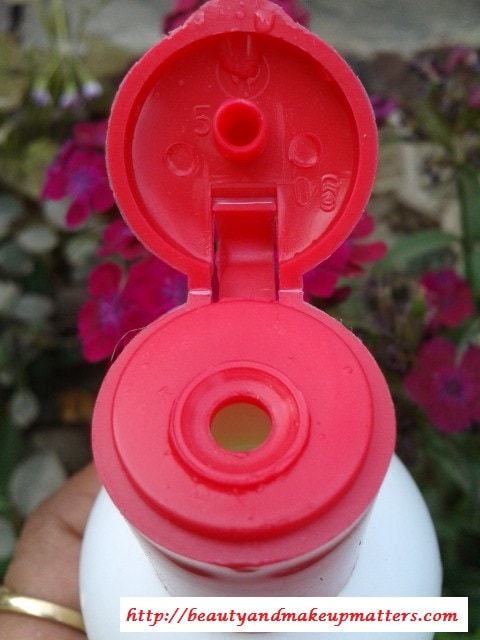 What I liked in Blossom Kocchar Aroma Magic Aromatic Toner:-
Non-Alcoholic toner
Gives a cool fresh feeling soon after application.
Texture of my skin improved with regular usage and it is more firm and smooth.
Acts as a light moisturizer and doesn't give oily or shiny feel to the skin.
Never broke me out or stung my skin. It has even reduced the occurrence of zits
Sturdy and travel friendly packaging. It can be carried in bag without worrying about leakage as the cap is super-tight and it won't allow the toner to flow out of the bottle
The toner lasts 3-4 months when used twice a day.
Contains the goodness of nature.
Reasonably priced
It is cruelty free as AromaMagic doesn't test on Animals
What I disliked in Blossom Kocchar Aroma Magic Aromatic Toner:-
Only active ingredients are mentioned
I was expecting a nice aromatic smell but it is slightly artificial. However, the smell is mild so it doesn't bother much.
Although the packaging is good but I prefer spray packaging like Lotus Toners for Toners.
Dont Miss to Checkout: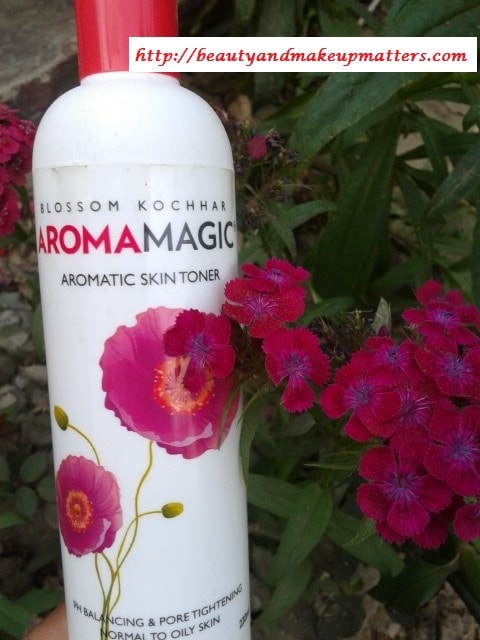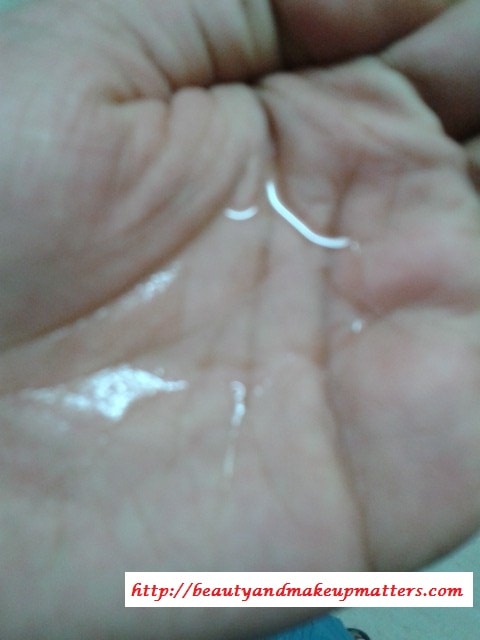 Recommendation:- Blossom Kocchar Aroma Magic Aromatic Toner is an Alcohol-free toner which imparts natural glow to the skin keeping it well-hydrated and gives a refreshing clean feeling. It is easily available and highly affordable toner. When I don't feel like applying anything I just wash my face and dab a little toner on it.

I highly recommend this toner to dry and sensitive skin people. Oily skin beauties who are looking for an Alcohol-free toner can also give this a try.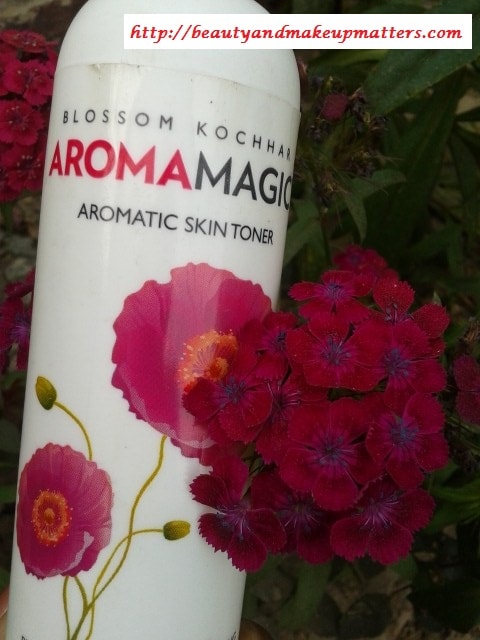 Rating:- 3.8/5
Have you used Aroma Magic Aromatic Toner? Do you prefer using Alcohol-free toners?