10 Best Sivanna Colors Makeup Products In India
I have covered the Best Makeup Product from the most affordable Indian drugstore brand, Miss Claire in my previous post. And today I am going to share the Best Sivanna Makeup Products in India.
Sivanna or Sivanna Colors is a fairly new drugstore brand but it is quite popular among makeup lovers from India. It is a Korean Makeup brand and offers lots of high end makeup products dupes at affordable prices which make it even more popular. Sivanna has a large range of products including eye shadow palettes, highlighters, Lipsticks, primers, Cheek tints and more.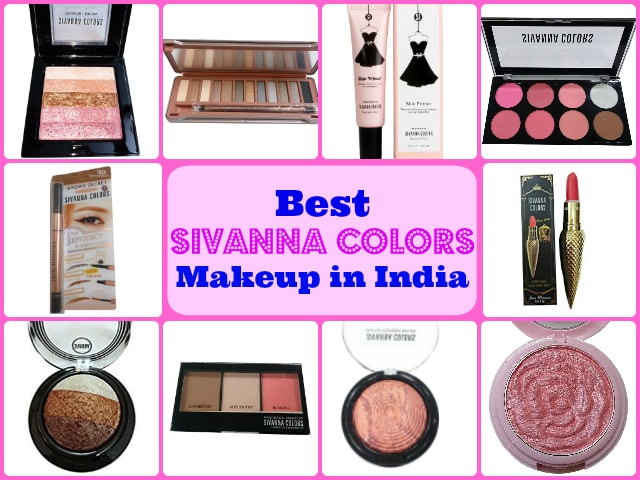 The brand offers drugstore dupes of popular international brands like Urban Decay Naked palettes Dupes, MAC extra dimension powder highlighters dupe, the Bobbi Brown Shimmer bricks highlighter dupes and much more.
Sivanna Colors Makeup Products are easily available online on flipkart and amazon. Sivanna is another affordable makeup brand available in India, perfect for beginners or those on a budget. So, I compiled this post listing the top Sivanna Colors Makeup Products that are worth buying.
Best Sivanna Colors Makeup Products In India
1.Sivanna Shimmer Highlighter Price: Rs. 350 – Rs 425
Sivanna Shimmer Highlighters are dupes of the most popular shimmer bricks, the Bobbi Brown Shimmer Brick Highlighters. These comes in an exact same packaging with a black base and a see through lid with the formula divided into 5 adjoining strips of similar toned colors. These Sivanna Shimmer brick highlighters are available in 4-5 shades raging in Rose Gold, Orange, Pink, Bronze etc. The formula is silky soft and smooth which applies easily giving a nice naturally glowing look to the skin. For the price and the quality provided it easily qualify for top 10 Sivanna Makeup Products in India that you must try.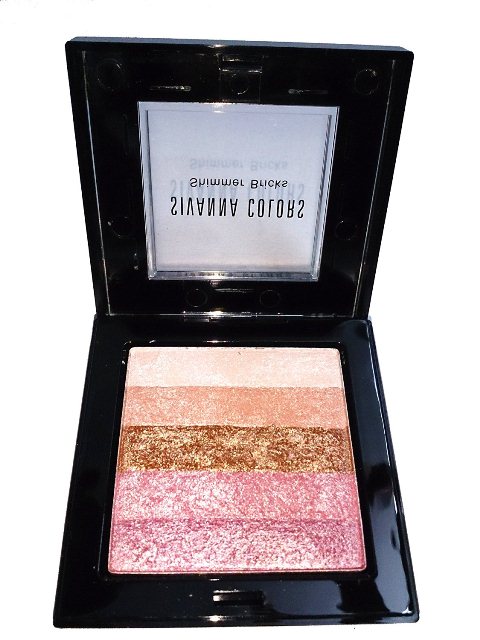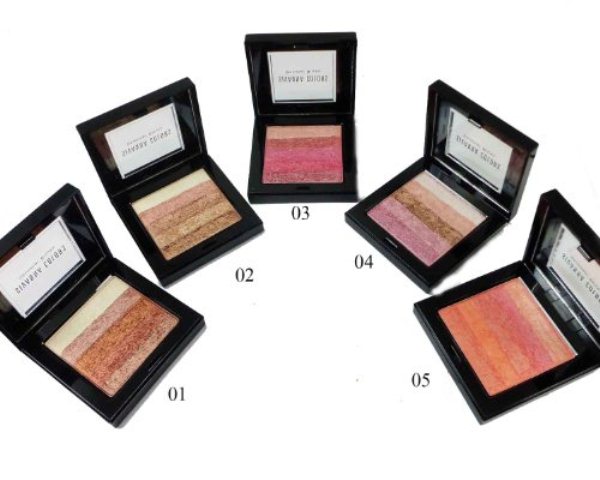 Sivanna Classic Earth Tone Eye Shadow Palette – Price: Rs. 650 – Rs. 725
Sivanna Classic Earth Tone Eye Shadow Palettes are a close dupe of the popular Urban Decay naked Eye Shadow Palettes. The palette is available in 4 shades just like Urban Decay Naked Palettes. The eye shadows are stacked in a similar manner and are a mix of finishes and color.  The pearly metallic finish eye shadows have the best formula. The texture is quite smooth and with good color pays off and easy blending. Definitely one of the Best Affordable Eye Shadow palettes in India and a Must have Sivanna Makeup Product in India.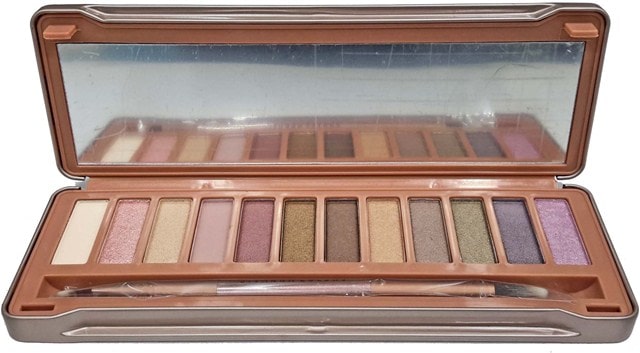 Sivanna Skin Primer – Price: Rs. 399
Another most popular Sivanna Makeup Product in India is Sivanna Skin Primer. Sivanna Colors Skin Primer comes in a pretty pink tube packaging with a little black dress imprinted on the tube. It is one of the best affordable face primer available in India. It is a skin smoothing primer which makes skin even for foundation application. The primer is a clear gel infused with finely milled pink shimmers to give that skin within glow. It is a silicone based primer and makes the pores look smaller. It quickly mattifies the skin few minutes post application and hence making the makeup last longer. This face primer is a must have Sivanna Colors makeup Product for Oily Skin.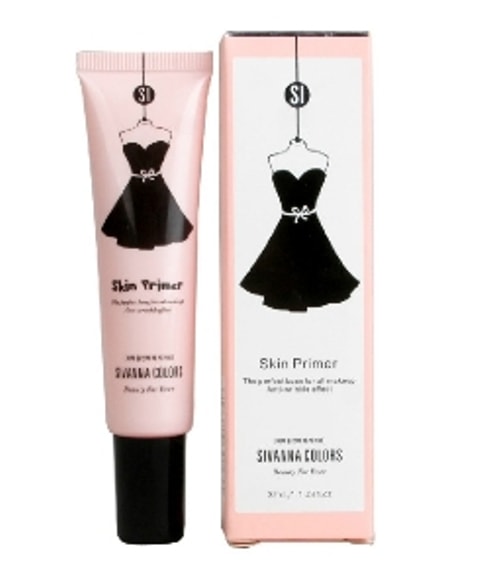 Sivanna Ultra Blush Palette – Price: Rs.599
Sivanna Ultra Blush Palettes are dupe of the popular Makeup revolution Blush palettes. Sivanna Blush Palette contains 8 shades with 6 blushes belonging to color family of pinks and peaches and the rest two as bronzer and highlighter. So, basically it's a 3 in 1 contour, blush and highlight palette. It is available in 2 shades with one being having blushes more pink shades and other one a little neutral. All the shades in the blush palette have satin matte finish with nicely pigmented formula. They are also quite soft and smooth in texture. If you love blushes than this is one of the best Drugstore Powder Blush palette in India and definitely a must have Sivanna Makeup product in India.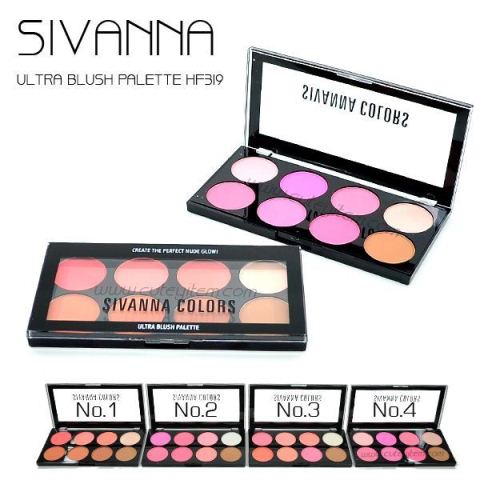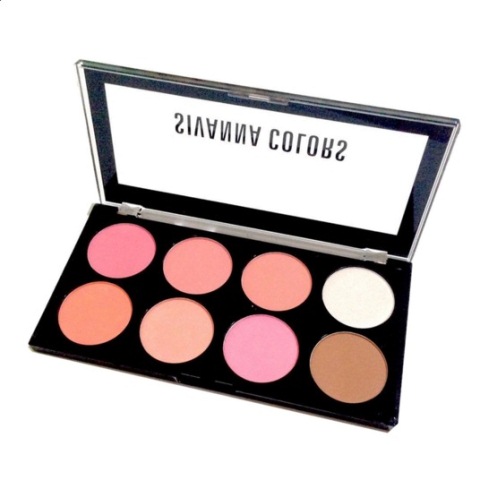 Sivanna Triple Eye Shadows Price – Rs 350
Sivanna Triple Eye Shadow is a 3 –in- 1 Eye shadow palette. The eye shadows come in black colored round pans with a clear metallic cap. These are available in many gorgeous shades including rich Blue, shimmery gold, metallic coppers. It is baked eye shadow formula and the eye shadows are stacked next to each other. These Sivanna Triple Crown Baked Eye Shadows are a dupe of MAC Mineralize Eye Shadow Trios. The eye shadow formula is decently pigmented and has smooth silky texture. The colors are good and the single eye shadow trio can be used for a complete eye makeup look. For the price paid the quality is amazing. They are definitely, one of the best baked Eye Shadows available in India.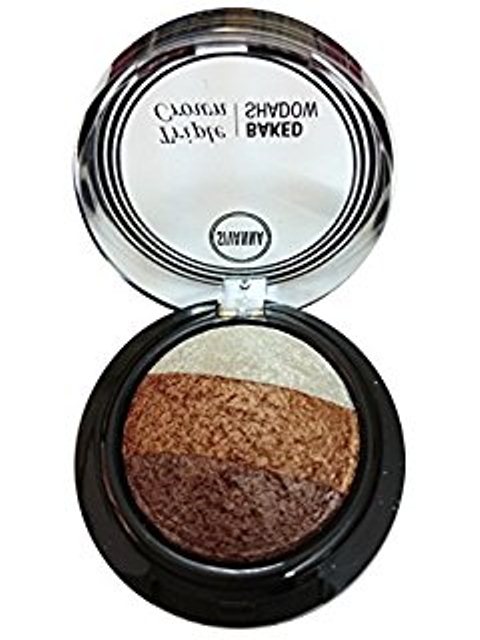 Sivanna Colors 3D Brows Secret: Rs. 399
Sivanna 3D eyebrow pencil are actually dupe of Mistine 3d eyebrow pencil which is a luxury international Brand. The eye brow pencils is available 2-3 shades so you can pick the one that works for your skin tone. It is 3 in 1 Brow product which contains brow pencil, brow shadow and brow mascara. It comes in metallic copper black packaging. Sivanna 3D brows secret comes with pencil at the top, to outline the shape of the brows and the fill in the gaps with the brow powder in the middle which is to be applied with a sponge applicator. Finally at the bottom is the brow mascara which will comb the lashes and fix and stubborn hair. It is slightly longer than other regular liner pencils. Sivanna Colors 3D Brows Secret is definitely one of the best Eye Brow pencil in India.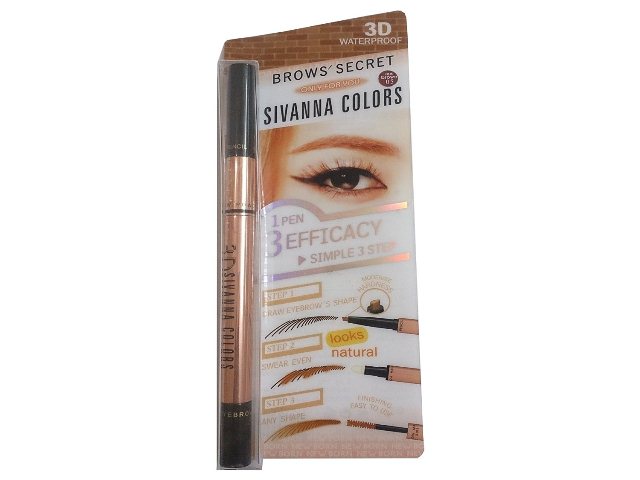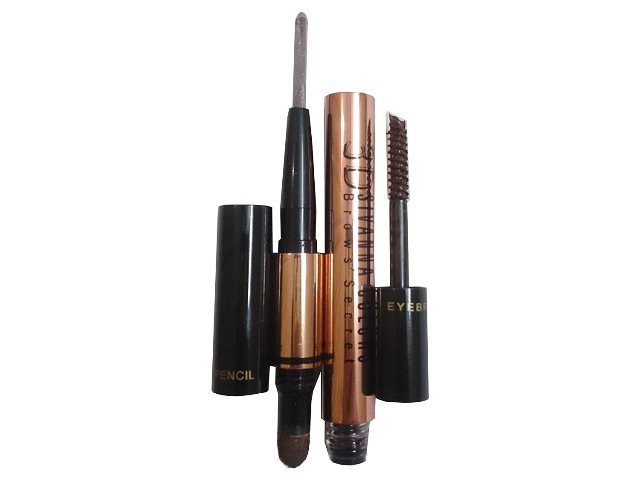 Sivanna Corrector Blusher Highlighter kit- Price: Rs.425
Sivanna Corrector Blusher Highlighter kit is one of the most affordable makeup kits in India. This makeup kit contains three powders, stacked in their individual rectangular compartments. It is a complete face makup kit as it has everything you need to accentuate your facial feature using blushers, highlighter and bronzer. This makeup kit is available in 6 shades but only 2 are available on amazon for now. Sivanna Corrector Blusher Highlighter kit is a dupe of Sleek Face Form Contouring palette. This is a great affordable face contouring palette for makeup beginners in India.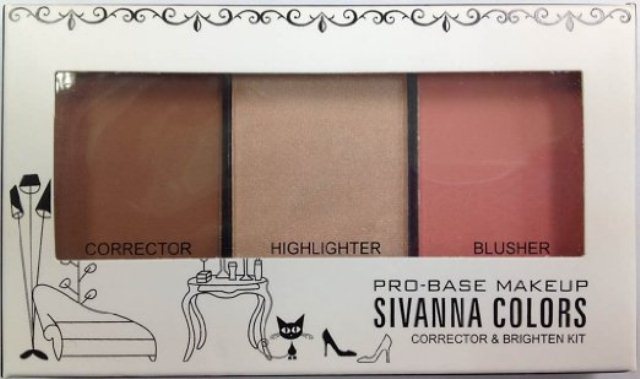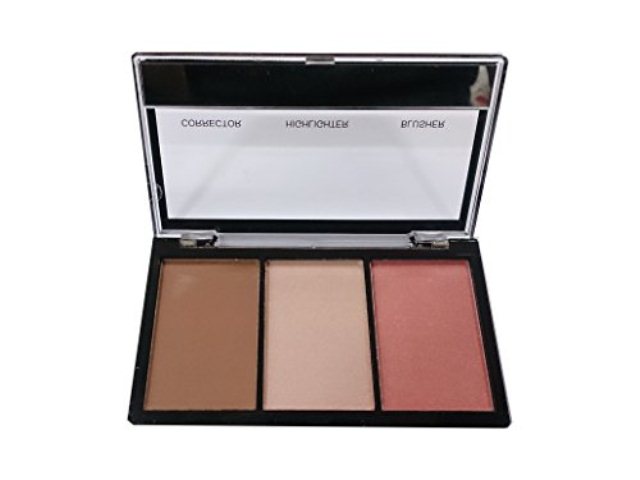 Sivanna Baking Powder Rouge Highlighter – Price: Rs. 300- Rs. 349
Sivanna Baking Powder Rouge Highlighter is available in 8 beautiful shades. This Sivanna Baking Powder Rouge Highlighter is a dupe of the popular Laure Geller Bakes gelato Swirl Illuminator.  The formula is beautifully pigmented and gives radiant glow to the cheeks with a single swipe. If you love highlighters and adore Laura Geller Gilded honey, the most popular powder highlighter on blogosphere, so check out this great affordable Baked Powder Highlighter in India for a beautiful glow.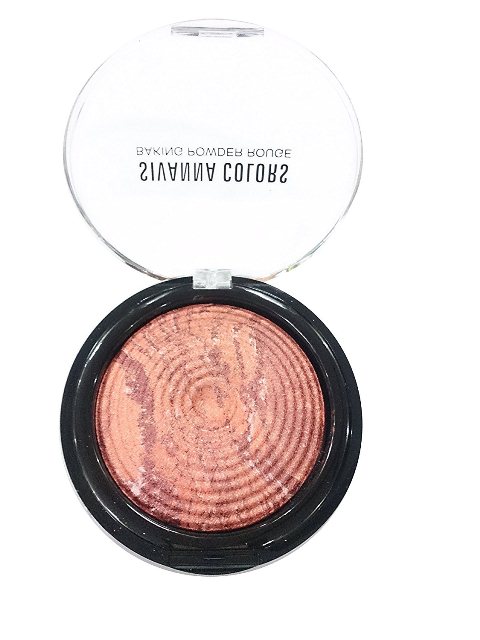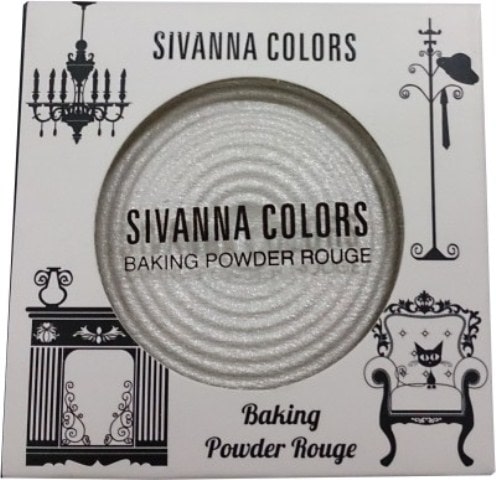 Sivanna Mineral blusher (Rs 350) is also another beautiful highlighter that you can try. It looks like dupe of MAC Mineralize Skin-finish highlighters from a limited edition makeup collection.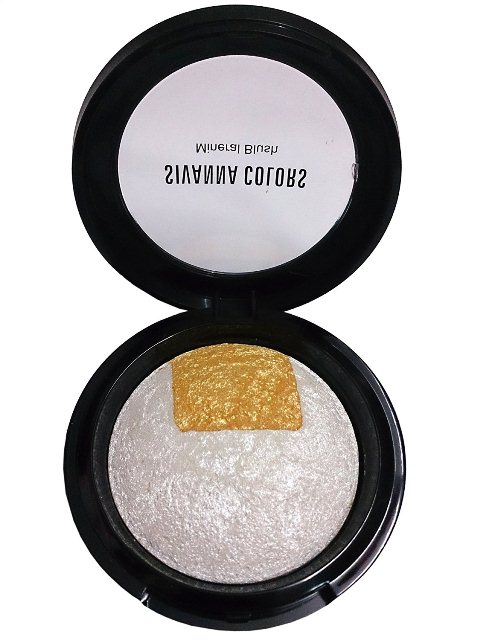 Sivanna Fantastic Blusher (Rs 275) also looks like a dupe of regular MAC Mineralize Skin-finish highlighters. It is available in 12 gorgeous shades. These baked blushes doubles up as highlighter.
Sivanna Rose Blusher – Rs. 200
Sivanna Rose Blush is a dupe of Milani Rose powder blushes. These are available in 12 gorgeous shades. These rose blushes come in a pinlk colored packaging with a see through lid. They have silky texture that glides on smoothly and offers a slight shimmer finish. They are infused with a floral fragrance. These double up a highlighter. A greataffordable drugstore powder blush in India for blush addicts.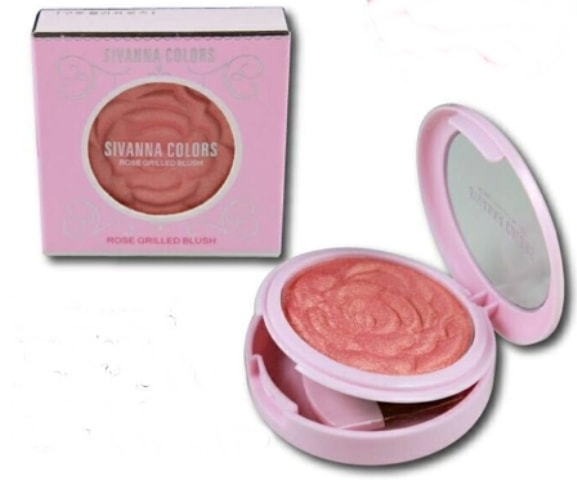 Sivanna Colors Crown Lipsticks – Price Rs 299
Sivanna Matte Gold Lipstick are dupes of the much raved about Christian Louboutin Lipsticks. These Sivanna Matte Gold Lipsticks are available 12 beautiful shades mostly from the pink and red color family. The formula of these lipsticks is beautifully pigmented. They have nice creamy texture which glides on smoothly giving an even coverage. The lipstick feels comfortable on lips and sets to a semi-matte finish within few seconds of application. I just wish they add more Nude Lipsticks in the range. But if you are looking for affordable matte lipsticks in India, try these Sivanna Crown Lipsticks. These are definitely one of the prettiest and most affordable lipsticks in India.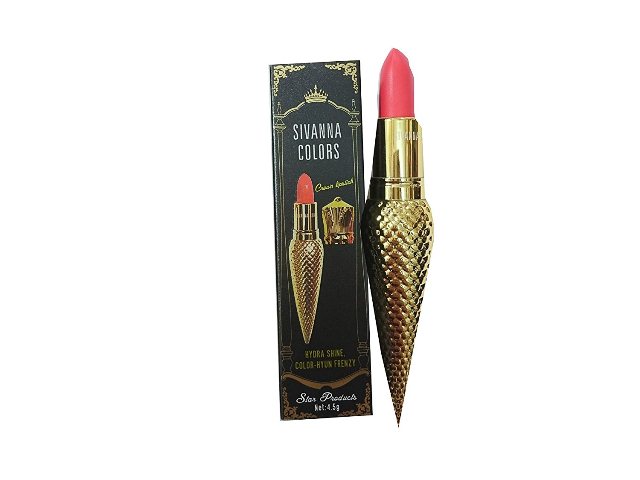 So, this concludes my list of Must Have Sivanna Makeup products in India or the Top 10 Sivanna Colors Makeup Products in India. Sivanna products are really affordable and have great quality . You can easily buy them from online websites or the instagram stores.
Don't Miss to Checkout:
Have you tried any of these Top 10 Sivanna Makeup Products in India? Which is your favorite Sivanna Makeup Product?
PS: I do not claim the owner ship of images used here