Best Seller Bvlgari Perfume for Her:Must Have
The perfume industry offers such an abundance of fragrances now that it is easier to randomly choose a bottle of perfume than to define your style and preferences. The global fragrance market has an estimated value of over $72.7 billion, which is expected to hit $92 billion by 2024. The best seller Bvlgari perfume accounts for a bit of this number, as it has charmed women for more than 26 years now.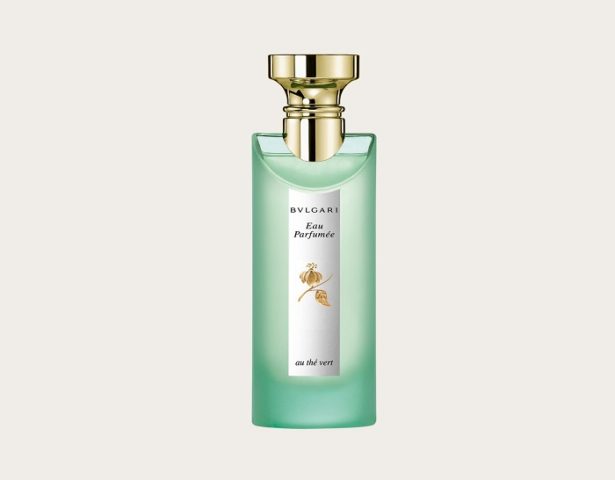 A Few Facts about Bvlgari
Founded in 1934, the Italian luxury and jewelry brand has product lines that includes watches, fragrances, accessories, and hotels. Yes, it is spelled Bvlgari, as per the house's logo in Latin alphabet. The brand's founding member is a Greek jeweler called Sotirio Bulgari who moved to Rome in 1881. Three years later, he opened his first store on Via Sistina 85. He began its expansion ten years later with a second store on Via dei Condotti 10. That store is still open and has recently been redecorated.
The Bvlgari fragrance line includes:
1992: Eau Parfumée au Thé Vert by Bvlgari;
1994: Bvlgari Pour Femme;
1998: Bvlgari Black (for women and men);
2003: Omnia Eau de Perfume and Eau Parfumée au Thé Blanc by Bvlgari;
2005: Bvlgari Aqua (for men);
2006: Bvlgari Pour Homme Soir (for men).
Other popular perfumes by Bvlgari include Blv, Extreme, White, and Petites & Mamans. You will find these scents in many forms and variations.
Eau Parfumée au Thé Vert: The Best Seller Bvlgari Perfume for Her
The top grossing Bvlgari perfume is Eau Parfumée au Thé Vert. You can check this for best seller Bvlgari perfume for women to discover why the fragrance has won the hearts of millions of women worldwide and what the other fragrances by Bvlgari were topped by this product.
Price:
Rs 4,960 for 40 ml.
Rs 11,159 for 150 ml.
Availability: Online through Sephora and Amazon.
Notes of Eau Parfumée au Thé Vert
Top: Fruity notes of mandarin orange, orange blossom, cardamom, lemon, coriander, and bergamot.
Heart: Exquisite jasmine, lily-of-the-valley, and Bulgarian rose.
Base: Green tea-scented water created and patented by Bvlgari. It is fresh, natural and contains Darjeeling tea Castle and Tone – one of the most expensive teas in the world. Perfume expert Jean-Claude Ellena invented the base in 1992. He now works exclusively for Hermes. There are also some sensual notes of iris fragrance, white musk, sandalwood, and amber.
Users' Experience with Eau Parfumée au Thé Vert
The fresh perfume comes in a simple yet elegant packaging that is mostly opaque with shades of green. The signature bottle emphasizes its long-lasting elegance that has stood the test of time despite various trends.
The perfume is inspired by Chinese tea ceremonies. It was first created as a gift to the brand's most valued clients and got to the general market thanks to its freshness.
After applying it, the product releases a straightforward, but fresh and vibrant scent. It is approximately the spring-earth version of Davidoff Coolwater Woman.
Some users claim that the perfume lasts for three to six hours. Since the scent is quite familiar to most of us thanks to its fruity high notes, you might quickly get used to it. It leaves a soft fragrance behind that turns your walk into a subtle elegance statement.
The perfume is suitable for nearly all occasions. It typically suits special events if your overall look involves a fresh and simple style. Otherwise, you can wear it on vacations, when traveling abroad, at work, and during other daily activities.
How Bvlgari Eau Parfumée au Thé Vert Stands Out
Celebrities do not shy away from talking about their favorite products – whether they do it in exchange for financial benefits or not. When it comes to Bvlgari Eau Parfumée au Thé Vert, we believe that most of the times they just do it out of enthusiasm.
Actress Amanda Seyfried told Vanity Fair that she enjoys fresh and straightforward scents. She confessed that she always keeps a bottle of Bvlgari Eau Parfumée au Thé Vert on her dressing room table. In a Lucky Mag interview, she said that, even though she tries other scents, she always comes back to her favorite.
The jewelry brand decided to celebrate 20 years of the perfume's existence in 2013 through a unique idea. According to Vanity Fair, Bvlgari launched an exhibition at The de Young Museum in San Francisco, showing off its achievements. Among them, there is the signature poster featuring Sophia Loren who promoted the best seller Bvlgari perfume for her.
The Best Seller Bvlgari Perfume for Her
You might think that Eau Parfumée au Thé Vert is the best seller Bvlgari perfume for women due to its long life on the global fragrance market. But not all old scents manage to keep their reputation.
The perfume stood out from the beginning and won over the hearts of both the customers who prefer high-end products and average perfume buyers. The Bvlgari scent is on the top list of these perfumes and is poised to stay there.
Have you tried any BVLGARI Perfumes? Which one is your favorite?