Best Foot Creams in India: Top 10 with Prices
I have a love hate relationship with winters because as much as I love gorging on roasted peanuts, gaajar ka halwa without worrying about all those extra calories. I absolutely hate how rough and dry my skin gets especially legs and feet. The chilly winter winds make it even worse. So, I don't only need a super nourishing body cream or may be body oils but an intensely moisturizing foot cream too. Nobody likes having dry and cracked feet and going for a pedicure so frequently is not an option. So, I like to indulge myself in some good foot scrubs to exfoliate the dead skin and follow with a nourishing foot cream for soft and smooth feet. And today, I compiled list some of the most popular foot creams in India that will help you deal with it.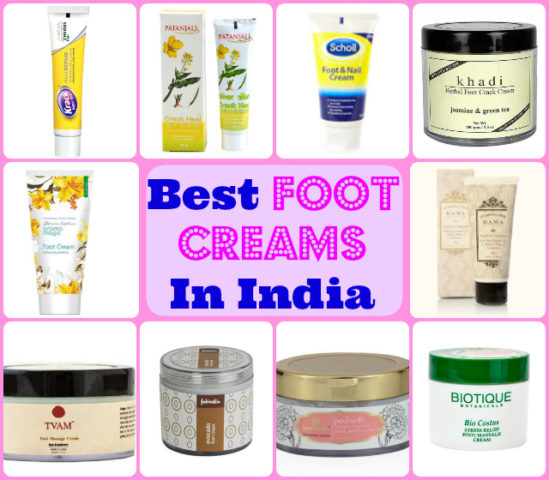 There are many awesome foot creams in India which will rescue you from Dry feet, cracked heels issues. But you need to find out one that gives the best results on you.
Best Foot Creams in India for Dry and cracked feet
1.Krack Foot and Nail Cream – Price Rs. 200 for 75 gms
Krack Foot and Nail Cream is probably the first foot cream I have ever seen or used. It is one of the oldest and easily available foot cream in India. It comes in a tube type packaging and has a thick creamy texture. Krack Foot and Nail Cream works on severely damaged and cracked heels. It contains urea which penetrates deep into the skin and re hydrates it. You need to apply the cream for at least 2-3 times a day to see substantial results. Definitely one of the best foot creams for cracked heels in India.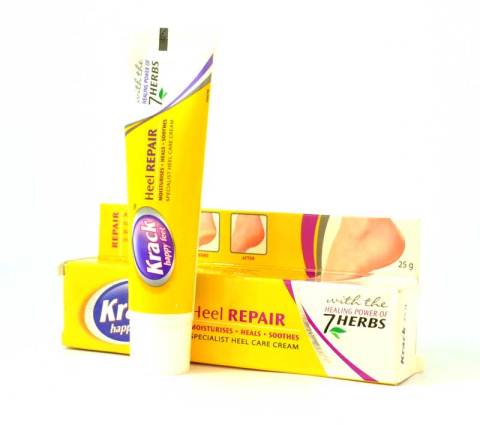 2. Patanjali Crack Heal Cream – Price Rs 50 for 60gms
Patanjali Crack Heal Cream is helpful to cure Cracked Heal, Foot, Fingers. The cream is infused with natural oils and Aloevera to naturally moisturize dry feet. Patanjali foot cream is one the most affordable foot creams in India.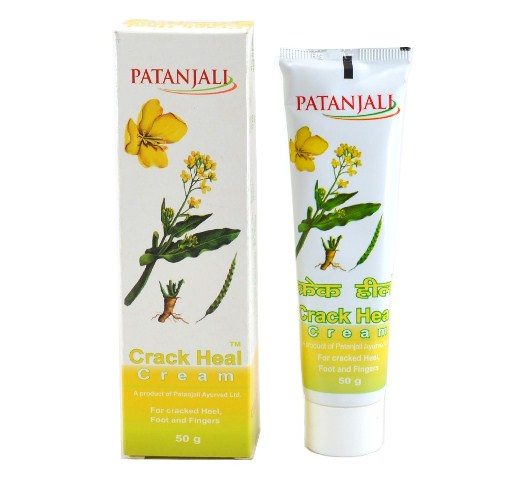 3. Scholl Cracked Heel Repair Cream – Price Rs. 125 for 25ml
Scholl is known for its foot care products. Scholl Cracked Heel Repair Cream comes in the signature white and yellow tube packaging with a screw on cap. The formula is fragrance free and it has rich creamy consistency which works best for dry skin of feet. It is an intensely moisturizing cream so needs to be massaged well into the feet. The skin feel a bit slippery and greasy but wear it with socks before going to bed and wake up with ultra-soft and smooth feet. The formula penetrates deep into the skin making it the best foot cream in India for Dry and cracked feet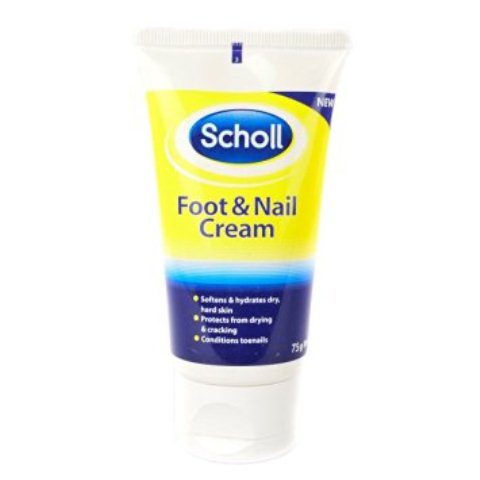 4. Khadi Jasmine and Green Tea Herbal Foot Crack Cream – Price Rs 259 for 100gms
Khadi foot cream is enriched with natural herbal ingredients which restores skin's moisture. The formula contains jasmine and green tea extracts which refreshes the skin and keeps skin hydrated for long. It is a handmade cream infused with essential herbs for best results. It fills in the cracks of the heels and repairs the damaged skin. One of the best natural foot creams for cracked heels.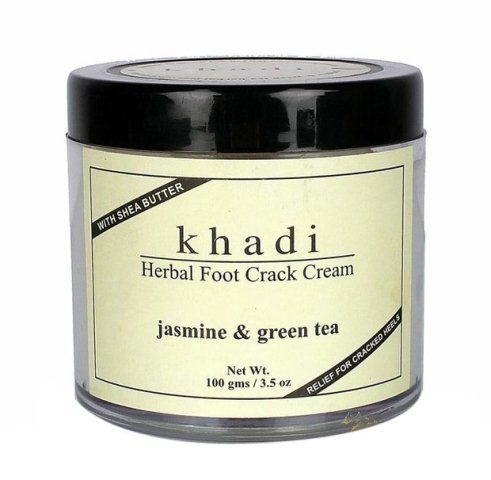 5. Just Herbs Pedi Soft Calendula-Peppermint Crack Cure Foot Cream – Price Rs. 445 for 50gm
The Just Herbs Foot Cream is a white colored cream with a medium thick texture. The Foot Cream is enriched with Indian Frankincense, Sal tree, White Emetic, Fenugreek and Indian Barberry. While Emetic Nut helps healing the cracks, Sal tree softens the skin. Indian frankincense and fenugreek recondition the rough and chapped skin for those petal soft feet. The formula spreads well on the skin and locks the moisture into the skin. The best thing about this herbal foot cream is the product is free from petrochemicals, parabens, SLS/SLES & other chemicals. Definitely, one of the best Natural Foot creams in India for soft and smooth feet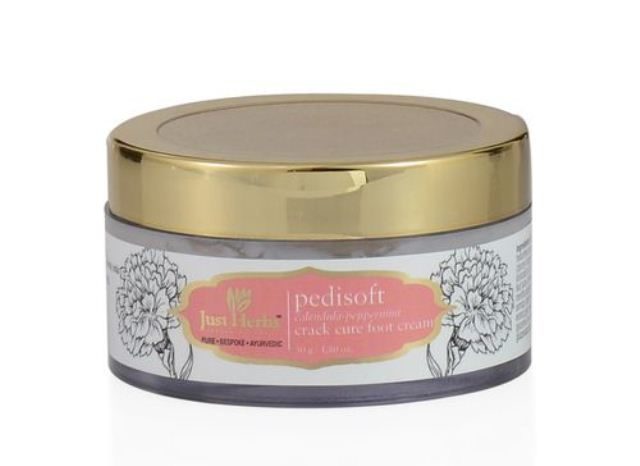 6. Aroma Magic Foot Cream – Price Rs. 175 for 60gm
Aroma Magic Foot Cream is packed with the goodness of Organic Shea Butter, Coconut Oil and apricot oil. Its non-greasy formula sinks deep into your skin to soften and moisturise it. It also contains extracts of Mint, Camphor and Calendula along with Essential oils of Tea Tree and Peppermint which helps revive tired feet, prevents odour, protects and heals cracks. Aloevera Gel and Glycerin in its formulation softens and smoothens feet leaving it youthful. This is why it is a great affordable foot cream to repair dry heels in India'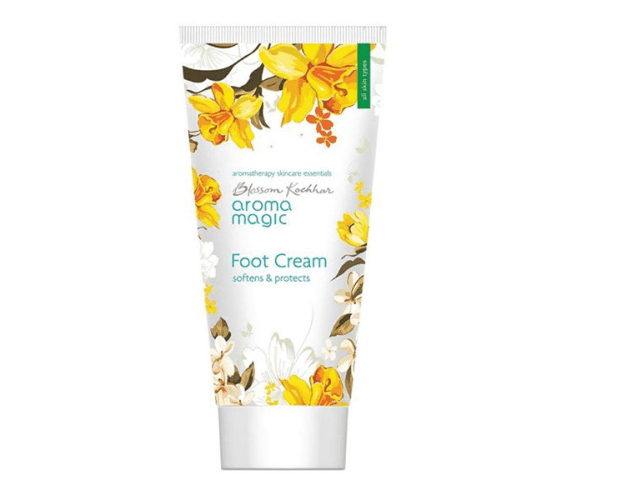 7. FabIndia Avocado Foot Cream – Price RS 290 for 100ml
FabIndia Avocado Foot Cream is enriched with Avocado Oil along with Glycerin and bees wax which moisturizes dry feet and locks it in. It has thick buttery texture which spreads well and with a little massage gets absorbed into the skin. The fabIndia foot cream has a mild herbal fragrance which is quite soothing to the senses. A great option for a natural foot cream in India.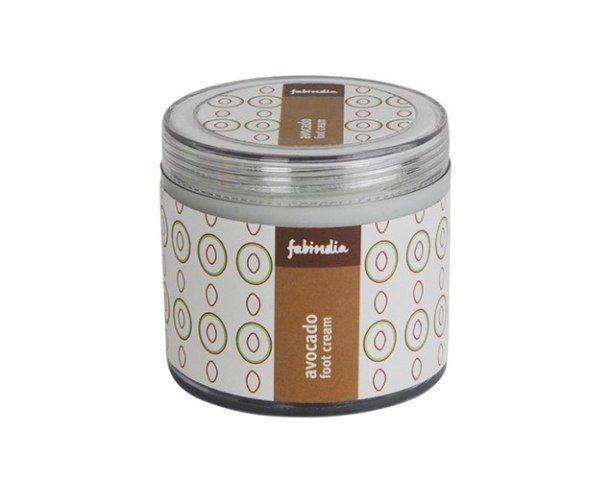 8. Tvam Foot Massage Cream– Price Rs. 555 for 50gm
Tvam Foot Massage Cream is a special blend of ayurvedic extracts along with kokumbutter and Aloe Vera which soothes and refreshes cracked heels, rough and dry feet. Foot Massage Cream works to effectively repair dry, cracked heels while soothing, moisturizing, softening and protecting the skin. It restores moisture to help return skin to a healthy condition. The cream is pale green in color with a thick buttery consistency. But it melts quickly on the skin and doesn't feel too greasy. The Tvam foot cream is slightly pricey but its worth the price. This Natural foot cream works effectively on cracked heels.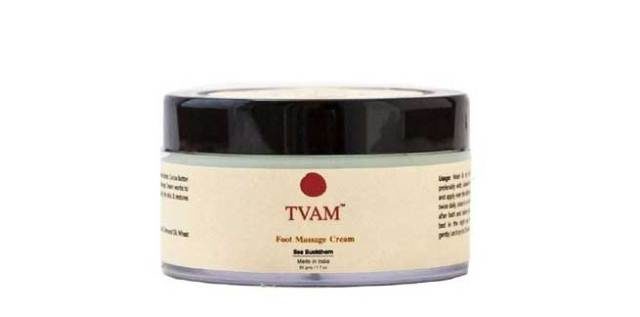 9. Kama Ayurveda Foot cream- Price- Rs 595 for 60 gm
Kama Ayurveda foot cream is a nourishing foot cream made with 100% Organic Cold Pressed Sweet Almond and Coconut Oils that relieve dryness and heal cracked and chapped skin. The formula is blended with Shea Butter, Cocoa Butter and Kokum Butter which penetrate deep and help soften dry, rough heels and callous skin. And the renewing essential oils of Lemon, Verbena and Cedar-wood refresh-and invigorate tired feet. The herbal foot cream with natural antioxidant formula increases elasticity of the skin to repair cracked heels with regular application. One of the best foot cream in India for dry feet in winters.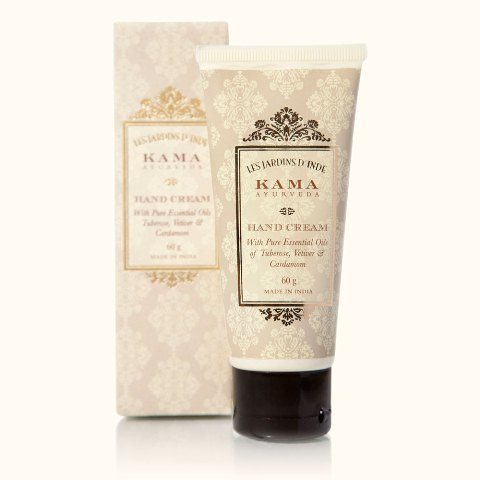 10. Biotique Bio Costus Foot Massage Cream – Price Rs 169 for 50 gms
Biotique Foot Cream is a terrific blend of pure costus root extract, cobra saffron and dandelion, this rejuvenating cream improves circulation on regular massage. It is a cooling and stress relief foot cream that eliminates dryness, softens hard heels and soothes tired feet. It has antiseptic and anti-inflammatory properties that keep skin calm, cool and conditioned. One of the best foot care cream in India at affordable price.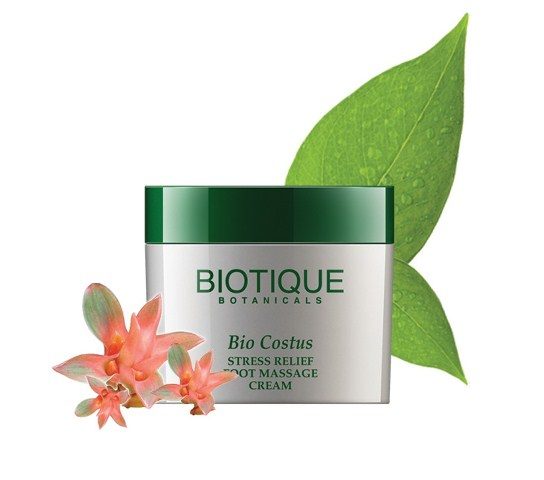 There are few more that needs a mention here. One is Natural Bath & Body Lemon Chamomile Hand & Foot Cream (Rs 260 for 100ml) which is concentrated with organic and natural butters like Shea Butter, Kokum butter, Avocado Oil, sweet Almond Oil and Sesame Oil that provide intense moisture and soften dry feet instantly. And the best part is the formula is Paraben free, an excellent foort cream for dry feet. Also, Himalaya Foot Cream (Rs 110 for 50gms) which is another affordable foot cream available in the Indian market.  The formula is enriched with the goodness of Sal, Fenugreek, Ginger and turmeric. It also contains honey which nourishes skin. This cream leaves your feet feeling soft in one week.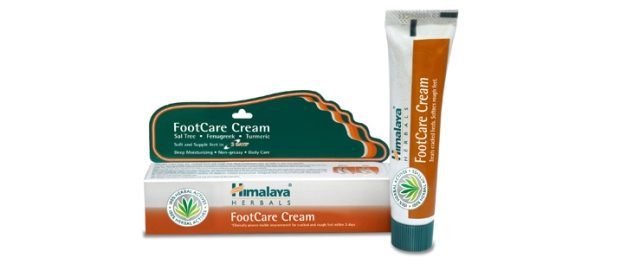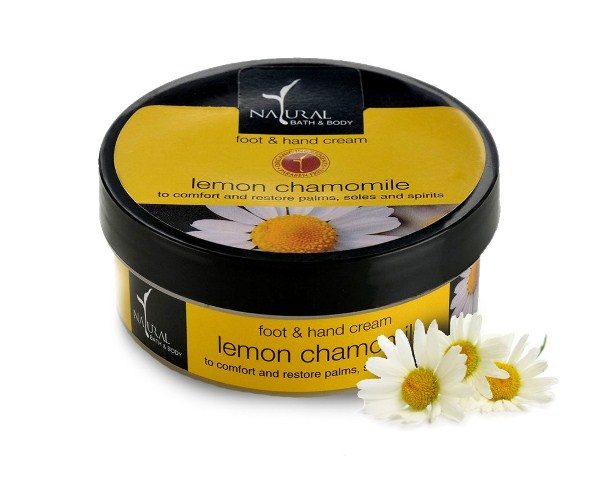 Try these Best foot creams Available in India and flaunt your soft and smooth feet in your favorite stylish footwear. So, start caressing your feet and drench them in these Nourishing foot creams to get rid of Dry feet and cracked heels before the situation goes out of hands,. Regular scrubbing also helps a lot and using a good foot cream along with it will give you smooth and soft feet. ( Happy Feet) Moisturize your feet adequately twice a day and you will never face this dry feet and cracked heels issue in life. So, that was my list of the best foot creams in India you can find.
Don't Miss to Checkout:
Have you tried any of these Foot creams? Which is your favorite foot cream?
PS: I do not claim the ownership of images used!