Best Foods to Prevent Clogged Arteries Naturally
Arteries are basically the drainage system of our body which carries the oxygen from the blood to the other cells. Foods that are high in carbohydrates, chemicals, and saturated fats, smoking, consuming alcohol in excess and no exercise will make the arteries accumulate a lot of junk in the corners of the walls also termed as plaque in arteries.  The condition that one suffers from is known as Arteriosclerosis, which may further be a cause of heart diseases and stroke.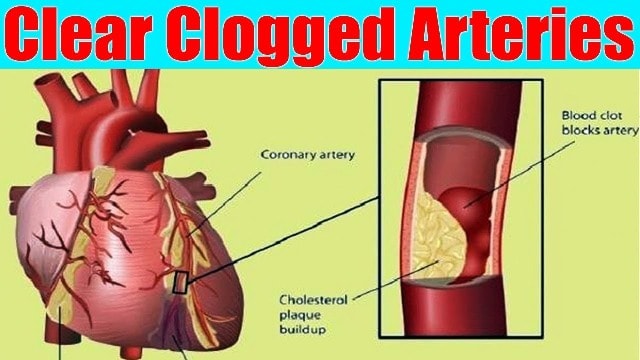 Some of the symptoms that you know you are suffering from clogged arteries are.
Symptoms of Clogged Arteries
 :
Chest pain
Palpitation
Weakness or dizziness
Nausea
Excessive sweating
Shortness of breath
Just like a house needs to be doomed when plumbing is busted, our arteries require the same plumbing out when they get clogged. Our daily diet has a lot to do with how our arteries function. In some cases, a variety of foods helps keep the arteries clean while some may be the cause for blocked arteries. So, if you really want your pipes to stay clean and in good shape, here is a quick guide on the top 10 Foods to eat to prevent clogged Arteries and avoid the Heart attack.
Also Read: Leading Cause of Male Infertility
Food to Prevent Blockage in Artery:
These are some of the best food for heart blockage and keep the heart arteries clean naturally. If you follow these home remedies for heart blockage regularly, you will never have to face any heart diseases related to artery blocking or plaque in the arteries of the Heart.
Don't Miss to Checkout: Home Remedies to Get Rid of Gas and Bloating
Overall, you own the power to choose foods that are not just natural but work amazingly to give you good health. You will be able to maintain your arteries clean, by consuming 10 Foods that prevent blockage in artery and hence avoid the Heart attack.  Following a good diet is the most natural way to remove heart blockage and prevent arterial plaque.
Always remember that a clogged sink will not be able to drain out the water completely, similar is the case with your body which requires enough oxygen to drain out all the excess wastes, and you will see your arteries all clean.
Which of the above-listed Foods that prevent Clogged Arteries have you tried? Have you faced any heart-related issue?
Author: Cidra Khan
PS: I do not claim the ownership of images!