Best Facial Oils for Oily skin, Dry Skin in India
For most of us, oily skin is a major concern and one of the many reasons we tend to fret away from moisturizing our face! Moisturizing is important, so why not ditch that cream for a face oil? Oil for oily skin? Bizarre but true! Oil is actually great for the skin as it absorbs quickly and gives the skin all the rejuvenation it needs. And today I will be sharing a list of Best Facial Oils in India for Oily Skin and Dry Skin.
Facial oils are the current skin care trend, and they have been working efficiently for every skin type as they offer the needed hydration, treat different skin issues, soften the skin, prevent acne and blemishes and enhance cell repair. Oils act as a protective barrier against the harmful pollutants and with continuous usage impart a beautiful glow to the skin.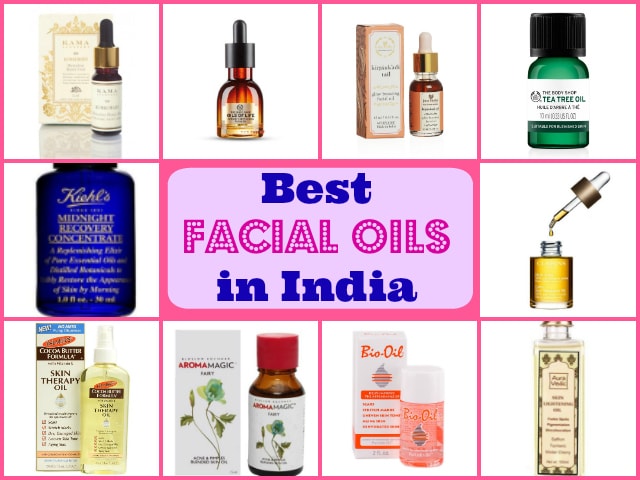 So, let's check out the Top 10 Facial oils for oily skinned and Dry Skinned beauties available in India:
Top 10 Facial Oils in India
Kama Ayurveda Kumkumadi Tailam- Price: INR 1895
Kumkumadi Tailam is an age-old beauty secret sealed in a tiny bottle! Women have been using it for years to achieve beautiful skin, and I cannot agree enough. The Kama Ayurveda Kumkumadi Tailam comes with a dropper in a glass bottle with a mix of natural ingredients that include sandalwood, vetiver and saffron. It is a light weight oil that gets absorbed quickly with a not-so-nice fragrance that disappears in a few seconds. It is an Ayurvedic facial oil and is proved to have worked wonders on Oily skinned beauties. One of the most popular facial Oils in India.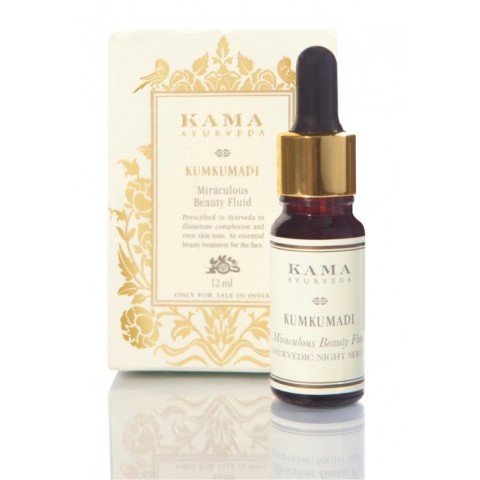 The Body Shop Oils of Life Intensely Revitalising Facial Oil- Price: INR 3095 for 30ml
The Oils of Life Oil comes in a brown ombre bottle packaging with a dropper. It is a very light weight oil and this facial oil works like a charm for all skin types. It is formulated with the goodness of – Black Cumin seed oil, Camellia seed oil and Rosehip seed oil that helps the skin to hydrate the skin well and prevent production of excess sebum and thereby controlling oiliness. It has a beautiful earthy fragrance and it gets absorbed in a jiffy. One of the best Facial Oils in India for Oily Skin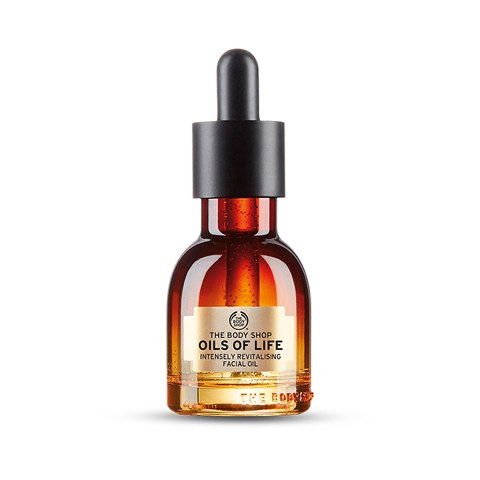 Palmer's Cocoa Butter Formula skin therapy oil- Price: INR 670
Oily skinned beauties with skin concerns like uneven skin, scars, aging skin and blemishes can try out the Palmer's Cocoa Butter Formula skin therapy oil as it is helps reduce them remarkably. It can be used by itself or by mixing in your bath water. The oil spreads easily and does not clog pores whatsoever. I have been using it for 2 months now and I absolutely love how it nourishes my skin and fade the scars. My favourite affordable facial Oil for Dry skin in India.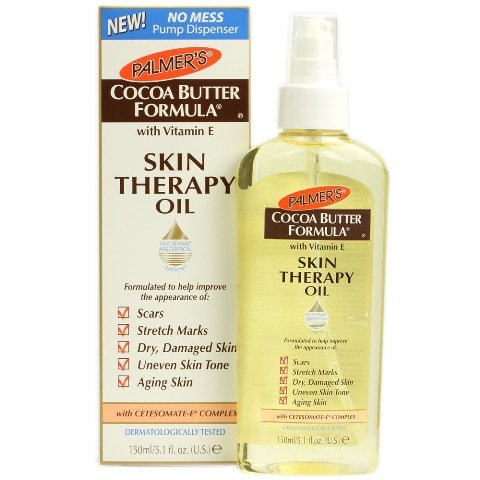 Just Herbs Kimsukadi Tail- Price: INR 1445
The Just Herbs Kimsukadi Tail also known as the Glow boosting oil lives up to its claims as it hydrates the skin while adding a beautiful glow. You only need three drops of this oil to moisturize. It's great for oily skinned beauties as it gets absorbed in the skin really fast. I am really excited to try this budget friendly facial oil for Oily Skin and Dry Skin.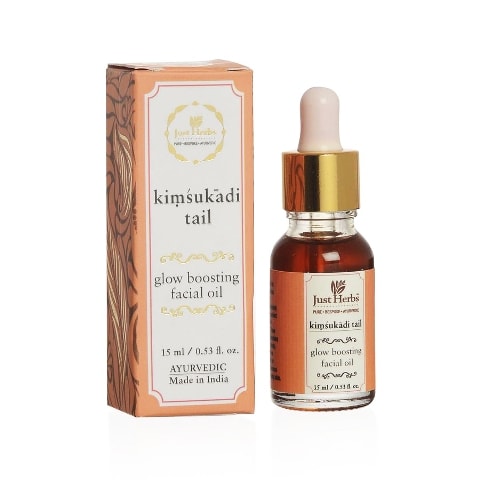 Kiehl's Midnight Recovery Concentrate- Price: INR 3200
The brand needs no introduction neither does the product as it is immensely popular worldwide. The Kiehl's Midnight Recovery Concentrate works as a great overnight treatment for oily skin and leaves the skin feeling and looking like a million bucks. It works great as an anti-aging treatment.  One of the most Popular facial Oil for Oily Skin in India.  I have it in my wishlist!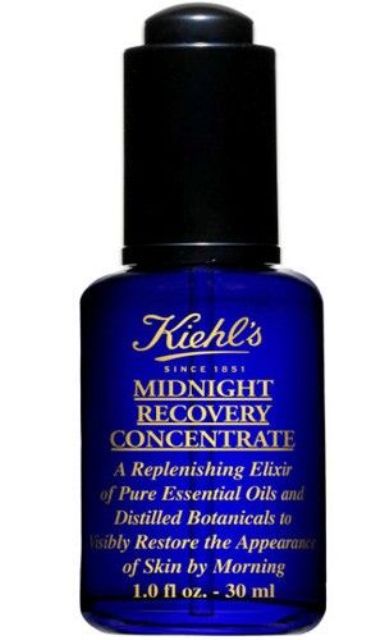 Bio Oil- Price: INR 450
Your very own Fairy Godmother, giving you a solution to all your skin issues! Stretch marks, pimples, aging, you name it…Bio oil has the answer! This oil is great for anyone and everyone looking as it is light weight, absorbs quickly into the skin and adds a glow upon regular usage. It is a multipurpose product as it can be used as a moisturizer, primer, body oil, facial oil as well as a spot treatment. You only need a tiny bit to cover your entire face.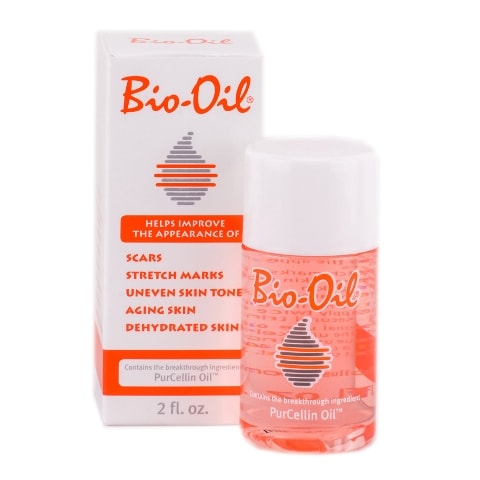 The Body Shop Tea Tree Oil- Price: INR 795
The Body Shop Tea Tree Oil is a magic potion for Oily skin. It helps with pimples, acne, oily skin, dark circles and dandruff. It has a strong yet fresh fragrance which disappears in a while after application. You can spot treat with this or mix it with your moisturizer for a spot free flawless skin. Tea Tree Oil works beautifully for Oily skin and this is definitely one of the best Facial Oils for Oily, Acne Prone skin in India.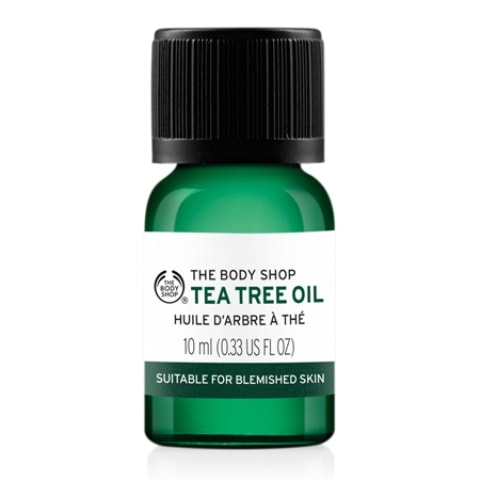 Aroma Magic Fairy Oil- Price: INR 220
Aroma Magic Fairy Oil is a pocket friendly facial oil that is super-efficient in keeping your skin clear and free of blemishes. It keeps pimples at bay and clears blemishes, if any! It curates oily skin while keeping the skin free of tan and adding a brightening effect. A super affordable facial oil for a smooth glowing skin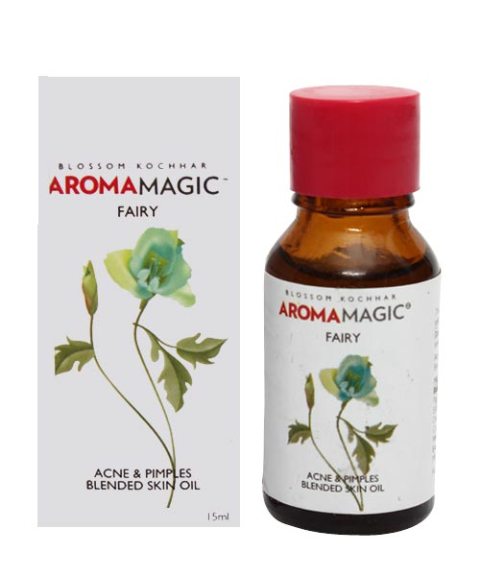 AuraVedic Skin Lightening Oil- Price: INR 250
A wonderful product offered by the brand, the AuraVedic skin lightening oil works effectively in treating any kind of skin woes, the skin looks clearer with continuous usage. It works on oily skin as a moisturiser and treats any sorts of hyper pigmentation, old scars, blemishes or uneven skin tone.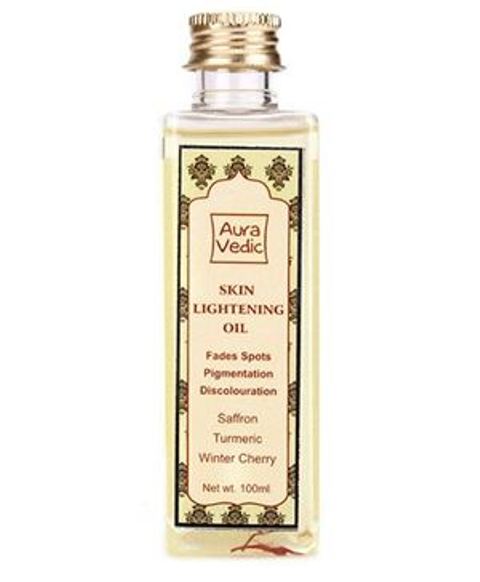 Clarins Lotus Face Treatment Oil- Price: INR 2425
The oil is composed of lotus extracts, rosemary and germanium which are great to improvise the texture of the skin and fade the scars. The Clarins Lotus Face Treatment oil is lightweight with a really soothing fragrance, this oil is great for both dry and oily skinned beauties.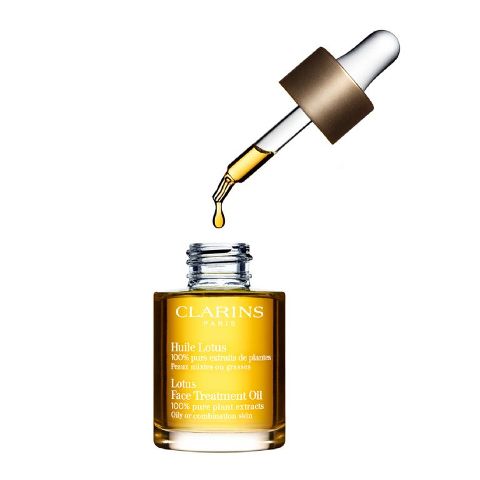 So, these are the Best Facial Oils in India for Oily skin and dry Skin. There are lots of facial oils available in the market nowadays but I've picked the best and most popular facial Oils of all for you to choose the right one!
Don't Miss to Checkout:
Have you tried any of these Top 10 facial oils for oily Skin? Which is your favourite facial Oil?
PS: I do not claim the ownership of images used here!