Best Facial Kits in India for Oily Acne Prone Skin
Oily Skinned beauties have to deal with the ever shining skin. But the greasiness on the skin makes it look dark and dull. Owing to their over productive Sebum glands which keeps secreting and produces more sebum than required making the skin look oily and greasy. The oils on the skin act as a feeding ground for bacteria which leads to acne. So, proper cleansing is important for oily skin but the oils appear again in few hours. That means skin needs more the just cleansing. So, one has to follow a proper skincare regime and the deep cleansing treatment, facials once in a while.
You can get the facials done at parlors but there are hygiene issues. And sometimes they use the products that don't really work for your skin types. So getting these At home facial kits could save you some money. Pick the facial kits having ingredients which are suitable for oily and combination skin.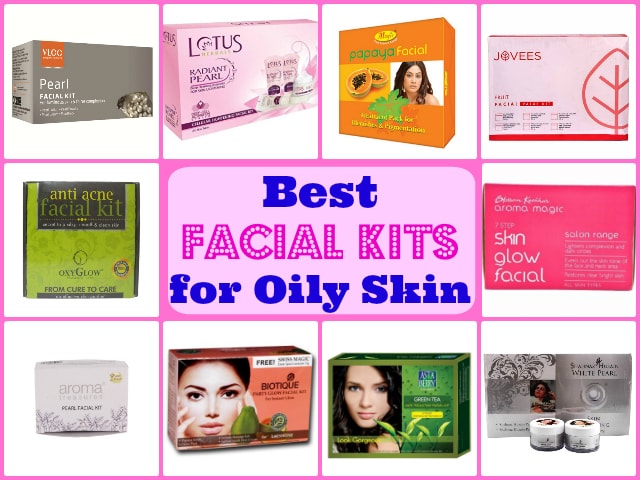 It's easy to get the facial done at the parlors but there multiple benefits of doing Facials at Home. Let's see what all benefits you can enjoy with these Home facial kits for Oily Skin.
Benefits of Facial for Oily Acne Prone Skin:
Restores Glow: Facial can be very helpful in restoring the natural glow of your skin. It will help to combat the oiliness, shine and hence acne.
Minimizes Pores: Facials help in deep cleansing the pores the skin and when followed with a pore reducing mask. They work on minimizing the appearance of pores.
Reduces Acne: As the pores are cleansed thoroughly lifting up all the acne causing germs from the skin, facials actually help in reducing the occurrences of acne and pimples. Hence, you can enjoy a spotless, acne free skin.
Brightens Complexion: The blemishes, dark spots and pimple marks due to oiliness can also be reduced by using facials for oily acne prone skin types.
Benefits of doing Facial with Home Facial Kits for Oily Skin:
With Home facial Kits you need to follow dew simple steps with the products provided in the facial kit to get a rejuvenated skin. The whole process will take around 45-50 minutes and I am sure you can spare that much for yourself in a month. Facial kits are beneficial for home facial for your oily skin or any skin type for that matter.
Economical: Parlour facials may go expensive and can't be afforded by everyone but Home facial kits are usually priced affordably
Quality Control: While doing facials at home you can control the quality of the ingredients and the products used. While the quality is usually for a toss in parlours.
Convenient: As you can't rush to parlors every time your skin calls for it, facial at home for oily skin is necessary to maintain the quality of your skin and improves its texture and elasticity
The best suited facial kits for Oily skin are the one with Fruit Enzymes and Pearl facial Kits. Fruit facial Kits for Oily skin contains Aha's which will detoxify the skin and bring back its glow and luminosity while pearl facials curb the oil production and make skin look more radiant.
Let's get started with the best facial kits for oily skin In India.
I hope you enjoy the video version of this post too:
Best Facial Kits for Oily Skin and Acne Prone skin in India
VLCC Pearl Facial Kit – Price: Rs. 250 for 60 g Buy Here
VLCC has a huge range of facial kits including Gold and diamond facial kits which can bring back the radiance of dull and ageing skin. The facial kit contains Pearl Bhasma or ash is a natural moisturizer.
It contains proteins which renew the skin cells, and vitamin B complex and Polysaccharides which strengthen and improve the metabolism of the skin. This facial kit promises brighter, younger and radiant complexion instantly by harnessing the benefits of Pearl Bhasma and other nature actives.  It is one of the most affordable facial kits for Oily Skin in India.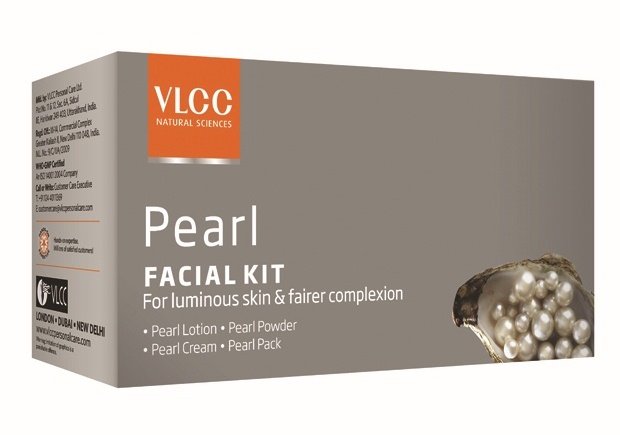 Lotus Herbals Radiant Pearl facial kit- Price Rs 175 for 37gms Buy Here 
Lotus Herbals Radiant Pearl facial kit contains massage cream, activator, exfoliating cleanser and mask which will work together on removing dead skin cells. The Facial kit will cleanse the skin thoroughly and work on reducing dark spots, blemishes and fine lines. It leaves the skin soft, smooth and hydrated. It is definitely one the best Facial Kits for Oily Skin.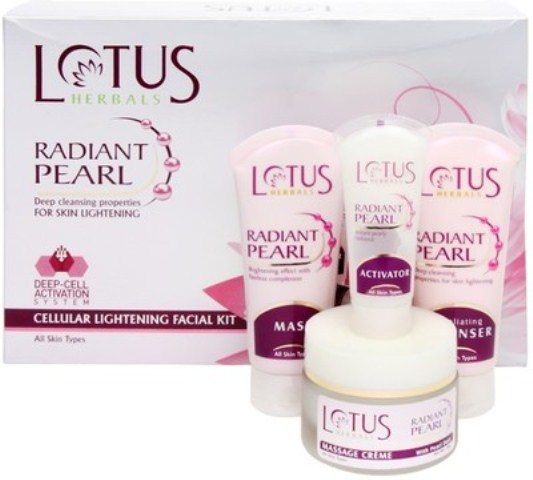 Nature's Essence Papaya Facial Kit – Price Rs 850 Buy Here
Nature's Essence Papaya Facial Kit is the best way to get clean, clear and glowing skin. This facial kit consists of Papaya Milk Cleansing Cream, Papaya Exfoliating Scrub, Papaya Anti Blemish Cream and Di-pigmentation Pack. To get a fresh look use Papaya Milk cleansing Cream because it cleans dead skin cells. Enriched with complexion improving extracts Papaya Exfoliating Scrub lightens up your skin.
Papaya Anti Blemish Cream helps to restore natural complexion by reducing blemishes and dark circles. Papaya De-pigmentation Pack removes dead epithelial cells and removes pigmentation patches. Papaya works wonderfully for Oily skin as it controls Oil and lightens acne scars.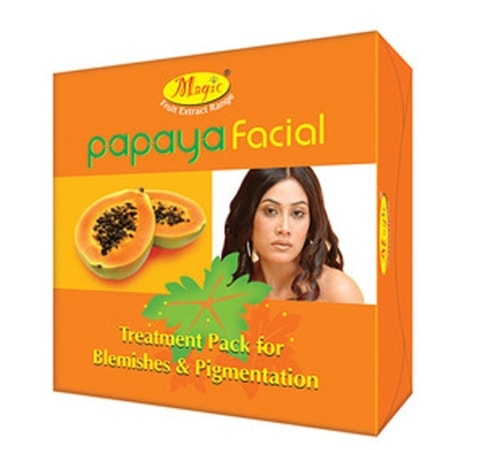 Jovees Fruit Facial Kit – Price Rs 190 : Buy Here
Jovees fruit facial kit contains five products and each product has precious herbs and fruit extracts that have natural properties to rejuvenate the skin and give glow to the skin. Fruit facials nourish the skin with essential vitamins and provide antioxidant protection.  Citrus and blackberry helps lift away impurities and dull surface cells to improve over all skin clarity. It deep cleanses the skin, keep complexion even toned and achieve a clear matt look skin. The facial scrub ensures that you have healthy breathing skin on the face and that the natural moisture and glow of your face does not go dull, Paya and pine apple massage cream papaya and pine apple contain enzymes that soften and heal the skin and restores a smooth radiance and collagen elasticity to the skin. Apple and avocado fruit face pack in this fruit facial pack has been developed using nutritious blend of fruit extracts that include apple extract, which is full of vitamin a and c, avocado extract is full of vitamin b. The facial kit gives a clear, radiant and fresh look.  It is one of the best Fruit facial Kits for Oily acne Prone skin.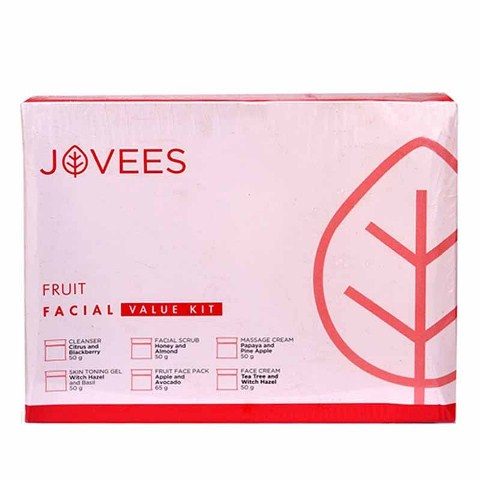 Oxyglow Anti Acne Facial Kit, – Price Rs 590 for 155g – Buy here
OxyGlow anti acne facial kit contains neem and tulsi face wash, aloe vera and apple face massage gel, essence of clove anti pimple face pack and neem and laung pepper anti pimple cream. It helps to remove acne and make skin flawless. This facial kit will work on removing pimples and make your skin look smoother and beautiful naturally.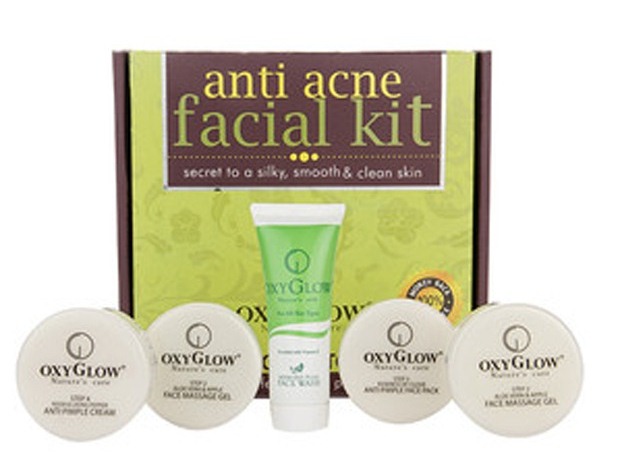 Aroma Magic Skin Glow Facial Kit – Price Rs 675 for 439gms :
Aroma Magic Skin Glow Facial Kit is a 7 step facial kit includes face cleanser, exfol gel, skin serum, nourishing cream, face pack, hydrating gel and sunscreen.  The kit contains natural ingredients that work on improving the complexion and bringing back the radiant glow.  The facila kit is also effective in reducing acne marks and fine lines. If you are looking for a natural Facial Kit for Oily Skin in India, tis would be the best pick.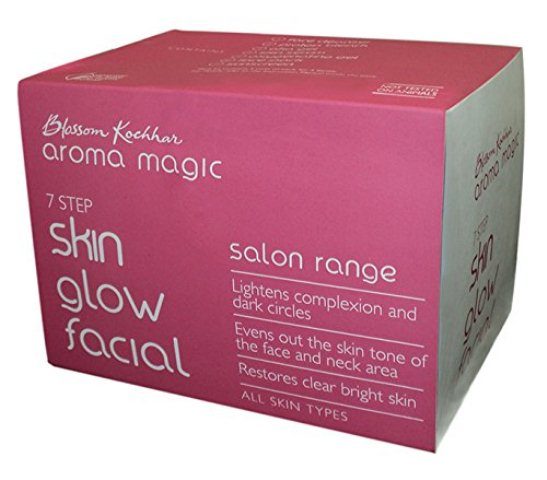 Aroma Treasures Pearl Facial kit – Price Rs 160 :
Aroma Treasures Pearl Facial kit contains 6 products infused with natural ingredients like Lavander, Turmeric, Almond, Rose, Wheatgerm and Chamomile. The Skin Pure Cleanser contains lavender and turmeric which have anti-bacterial properties and Removes all impurities making skin clean, fresh & smooth. The Turmeric Apricot Gentle Scrub gently removes dead cells & impurities which helps stimulate skin renewal. The Pearl Cream with rose and pearl extracts softens, soothes, nourishes & hydrates the skin. The pearl Gel and pearl mask hydrates and tones the skin. And lastly the Chamomile Moisturizing Lotion restores tone & elasticity to the skin. This best facila Kit for Oily skin makes skin softer, smoother and youthful.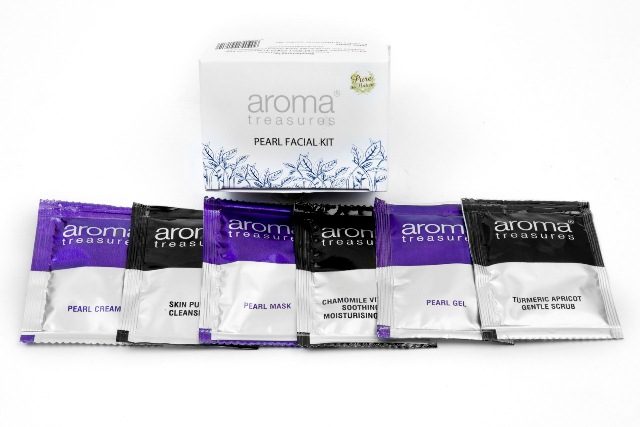 Biotique Party Glow Facial Kit – Price Rs 215 Buy Here
Biotique Party Glow Facial Kit contains 5 products including a Papaya Scrub, Saffron Massage gel, clove pack, Swiss magic dark spot corrector and Saffron Youth dew cream. The papaya will help oily skin in oil control while saffron will add a natural radiance. The clove will keep the acne causing bacteria's at bay. A perfect facial Kit for Oily skin for a Glowing look.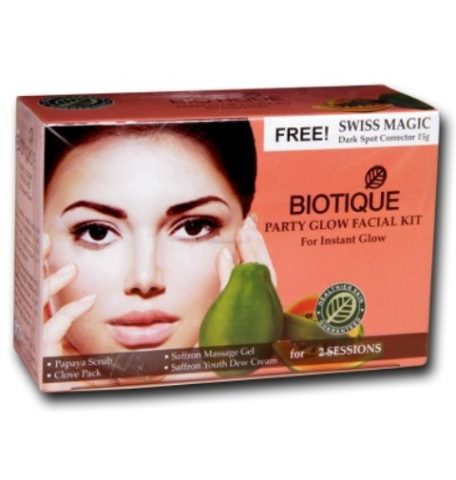 Astaberry Green Tea Facial Kit – Price Rs 850 for 500gms:
Astaberry Green Tea Facial Kit comes with a 6 step skincare regime. This advanced treatement is formulated to fortify and amplify the skins protective barrier and help prevent appearance of premature fine lines. This facial enriched with free-radical fighting agents like vitamin A, Neem and vitamin E helps to remove pollutants and clears the skin deeply preventing acne causing bacterias. This green tea facial kit is great for Oily and acne prone skin as it is enriched with Green Tea Extracts, Neem and Orange peel Extracts.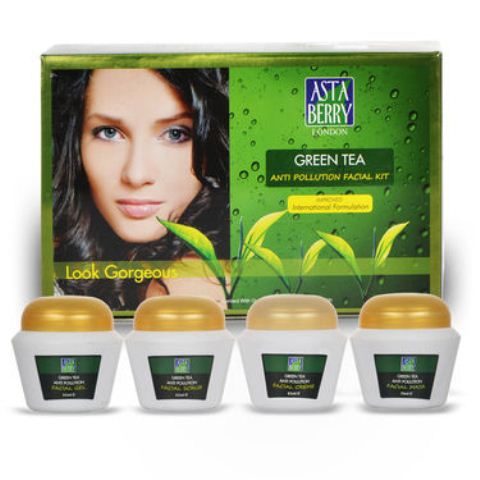 Shahnaz Husain White Pearl Facial Kit – Price Rs 415 for 20gms
Shahnaz Husain White Pearl Facial Kit contains only 2 products Shahnaz Husain Pearl Cream and Shahnaz Husain Pearl Mask.  The pearl is a natural whitener, rich in nutrients. Pearls reduce the transfer of melanin to the skin, preventing tanning, while fading away dark spots. Shahnaz Husain Pearl Cream, pearls filter the ultra violet rays ensuring a natural even lightening of the skin. The pearl is potent with powerful age control nutrients. It also keeps oil secretions under control.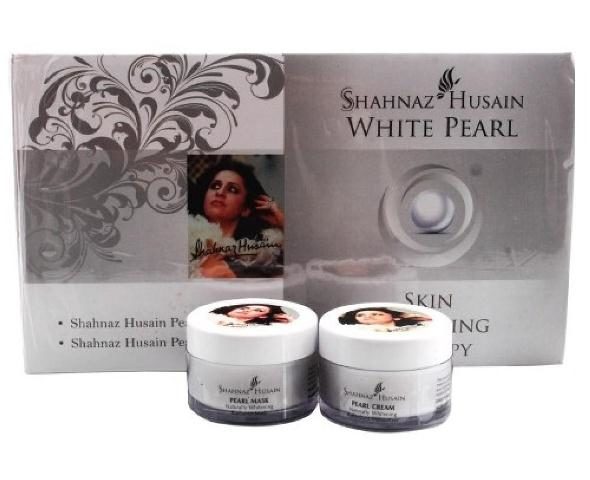 This concludes my list of Top 10 Facial kits in India for Oily Skin. I hope you can now pick the right facial kit for your skin. Even you want to try some luxurious products, have a look at O3+ facial Kits, the O3+ Seaweed facial kit is quite effective for Oily acne prone skin.  These are some of the best facial kits in India for Oily and acne prone skin which will reduce acnes and help clearing out the skin with their natural ingredients.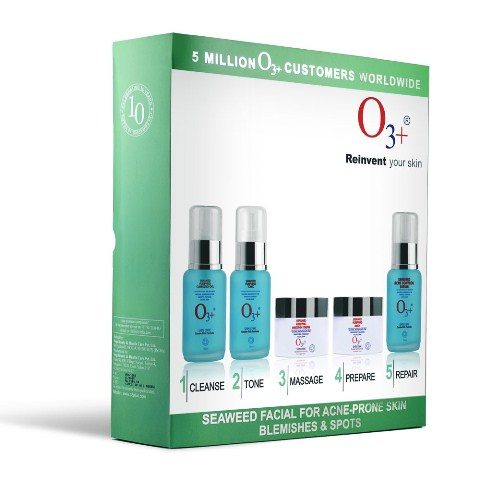 Don't Miss to Checkout:
Have you tried any of these Top 10 Facial kits in India for Oily Skin? Which is your favorite facial Kit?