Best Dressed at Vogue Beauty Awards 2012 – Deepika Padukone
So, here comes the first contender for Best dressed at Vogue Beauty Awards 2012:- Deepika Padukone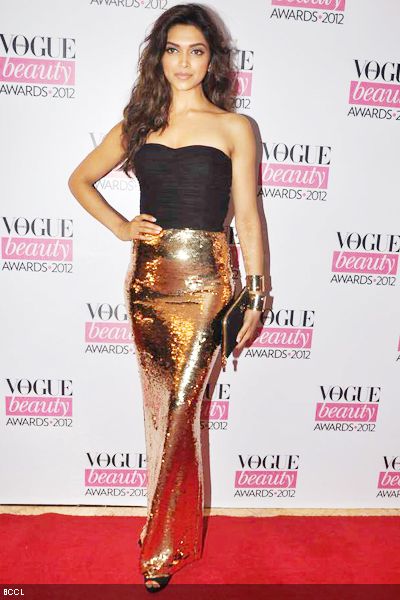 After watching her movie Cocktail I have become a big fan of her style and looks. She was looking a complete bombshell in the movie. The way she was presented in the movie with the bold, outgoing and give it damn kinds attitude totally complemented her looks. I loved her messy curls and the way she accesorized her wrists with loads of bracelets and charms which totally stole my heart away.
Enough of Cocktail now coming to the Vogue Beauty Awards look of the Diva.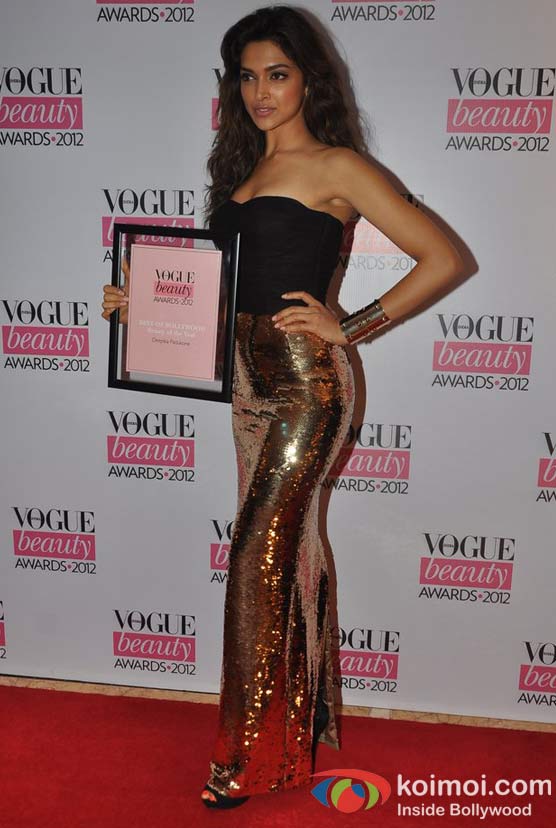 Deepika chose to wear a Shimmery Gold Dolce & Gabbana gown at the event. She was looking sizziling hot in this bligy bright golden gown. She wore bare-minimum accesories and let the dress do all the talking. Just a pair of golden hand-cuffs and a plain black clutch.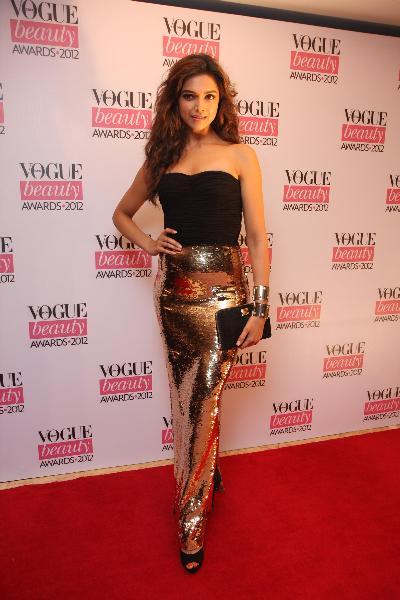 Coming to the makeup, this time also she kept it very simple and clean. She sported almost a no makeup look, nude lips paired with simple black liner on the upper lids with a little wing just did the needful.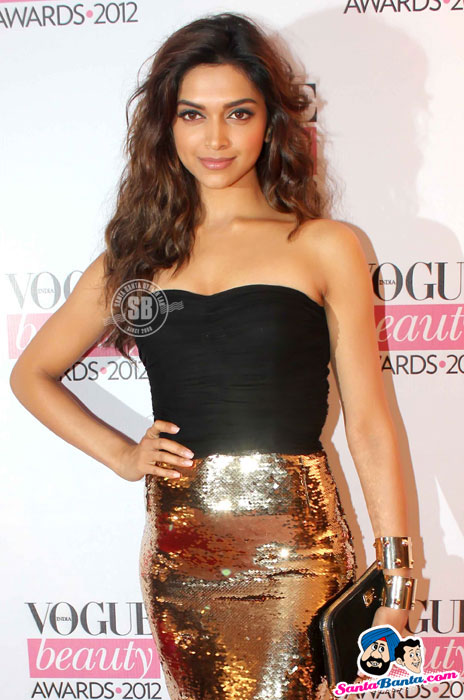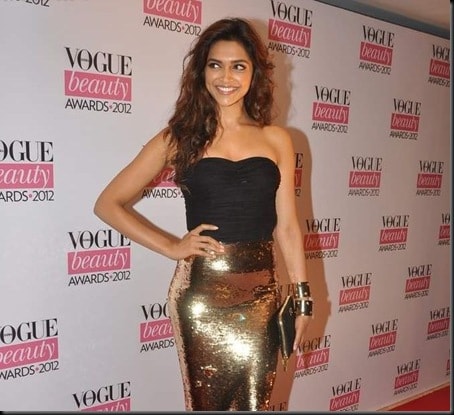 She kept her tresses loose and the loosely curled hair adored her shoulders and went well with the look.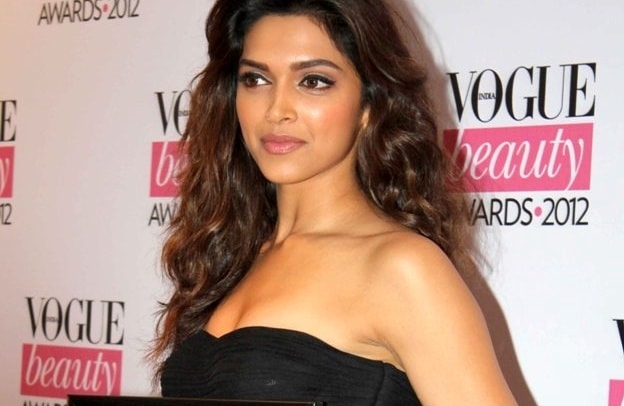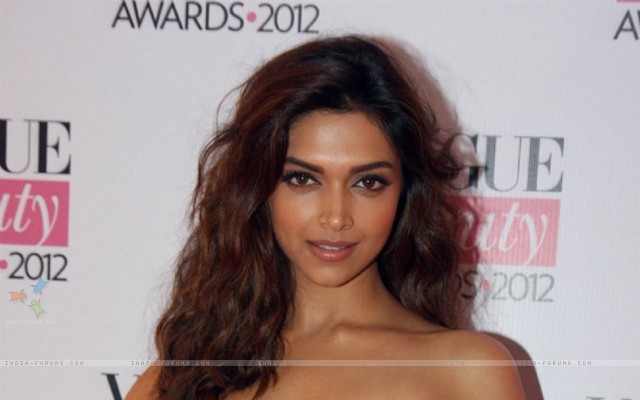 The gown's length and cut flaunted her body in the best way. She was looking a hot chic in this gorgeous attire.
Don't Miss to Checkout: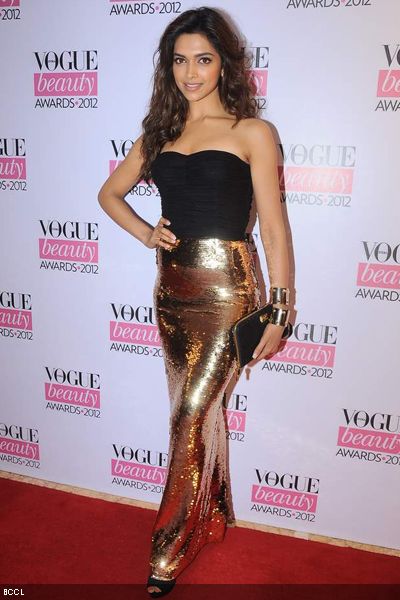 I liked her looks, do you? Would you dare to sport anything like this bligny golden gown?