Best Baba Ramdev Patanjali Products in India
Whether you do Yoga or not, I am sure you must have heard of Yoga Guru baba Ramdev. Patanjali is an  Ayurvedic brand from Baba Ramdev. Patanjali products are manufactured by Divya Pharmacy and the brand has an extensive range of products ranging from skincare, hair care, health & wellness, ayurvedic medicines and even food items. Lately, Patanjali products are very popular among Indians as they claim to have natural ingredients and are of good quality. So, today I have compiled a post on best Patanjali products in India from skin, hair care and beauty section.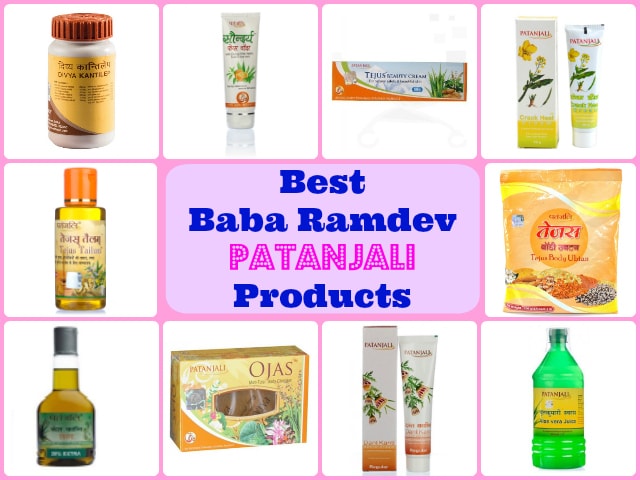 This list may help you choose the best Patanjali products that you need to try. So, lets get started and see who made it to the Top 10 Patanjali Products in India.
I hope you enjoy the video version of this post too:
10 Best Baba Ramdev Patanjali Products:
Patanjali KantiLep – Price Rs 60 for 50gms
Patanjali kantiLep is a Powder face pack which contains number of natural herbs that cures acne and blemishes. It needs to be mixed with rose water or Milk to be used as a face pack. The smell of the KantiLep face pack is way too strong and not everyone can bear it. However, I have ll the good things to say about this KantiLep. I have used it myself and I quite like it but the smell is awful. In the beauty segment it falls easily into the list of top 10 Patanjali products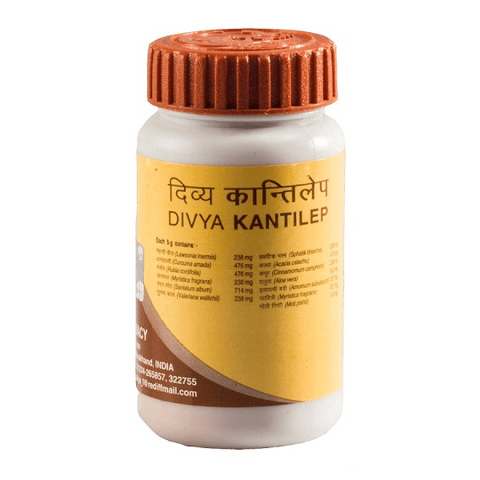 2.   Patanjali Tejus Body Ubtan – Price: 60 for 100 g
Patanjali Tejus Body Ubtan is 100% natural and is made from ingredients that will work for all skin types. It contains Red Lentils, Black gram, almond, turmeric, soyabean and many more such natural ingredients. This ubtan rejuvenates the skin effectively and brings glow and shine on the skin. It is a herbal ubtan which can be prepared with water and will help you get rid of dry, flaky skin, uneven skin tone and acnes.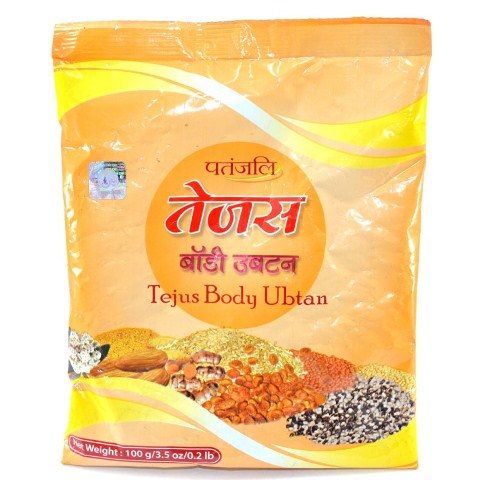 Patanjali Soundrya Face wash: Price Rs 60 for 60ml
Patanjali Soundrya Face wash has a rich creamy texture which gives good lather. It contains natural ingredients like tulsi, neem, aloe vera, and orange peel extract. These herbs works together to gently cleanse the skin and makes it look smoother. The face wash is great for Oily/combination skin. You got to try this one of the Best Patanjali Product in skincare category.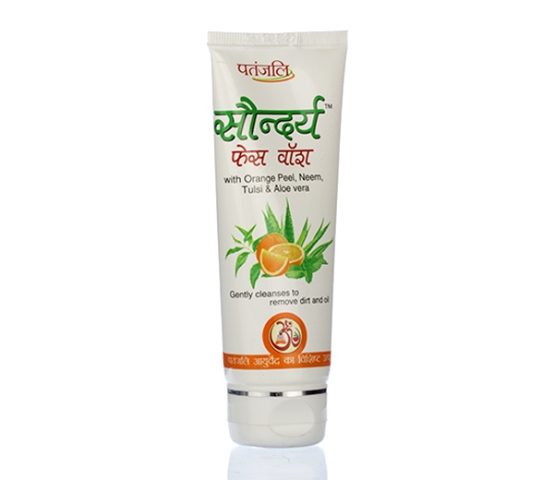 Patanjali Crack Heal Cream – Price:60 for 50 gm
This Patanjali Crack Heal Cream is a wonderful product for dry and cracked heals. It is an intense moisturizer made with 21 exotic herbs that will repair heels and make them soft and smooth.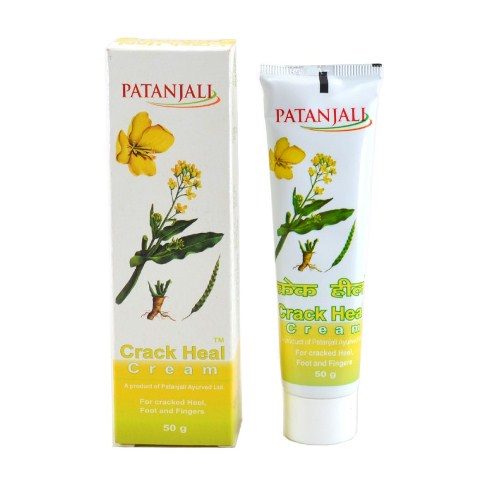 Patanjali Kesh Kanti Hair Oil: Price Rs 130 for 120ml:
Patanjali Kesh Kanti Hair Oil is one of the bestselling Patanjali products. The hair oil contains all natural herbs like brahmi, amla, bhringraj and many more which improves hair health. It claims to prevent hairfall, dandruff and provides deep nourishment. I have used this Oil but didn't notice much of a difference. For dry hair like mine mix it with nourishing oils like Almond Oil or Olive Oil. It is a good option to add natural herbs in your hair care routine.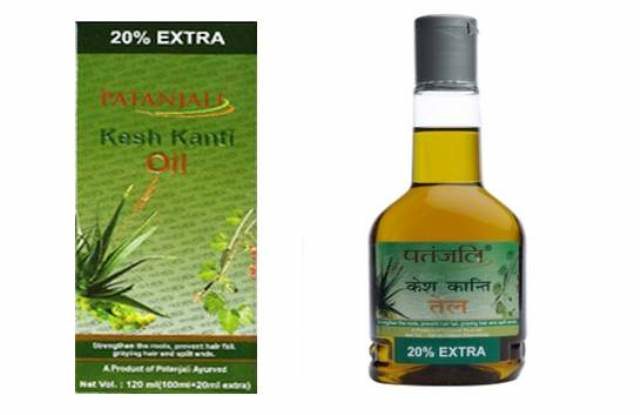 Patanjali Tejus Beauty Cream: Price Rs 70 for 50gms
Patanjali Tejus Beauty Cream is a rich moisturizing cream infused with natural moisturizers. It is a great option to combat dryness in upcoming winters. The formula is very nourishing and it leaves the skin smoother and soft. People have love or hate relationship with this Beauty Cream, so you can try and see it yourself if it helps you with rough dry winters.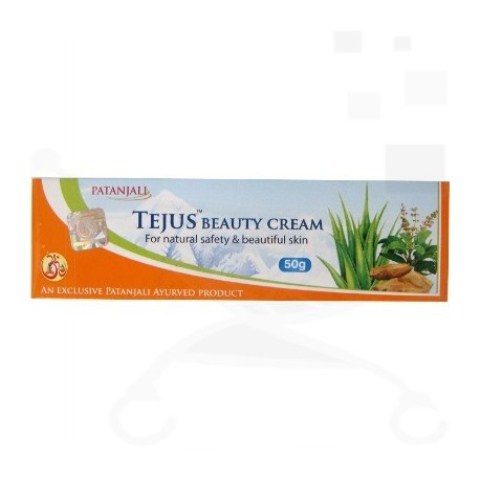 Patanjali Tejus Tailam: Price Rs 60 for 100gms
Patanjali Tejus Tailam is a wonderful body massage / Head massage oil. It has a unique blend of natural oils like almond, olive, walnut, sunflower, soybean, sesame, peanut, mustard and castor oil. The oil has a strong fragrance but it does a great job at nourishing the skin. It makes skin soft and smooth and restores its moisture. It also makes a moisturizing head massage working on dandruff and hairfall issues.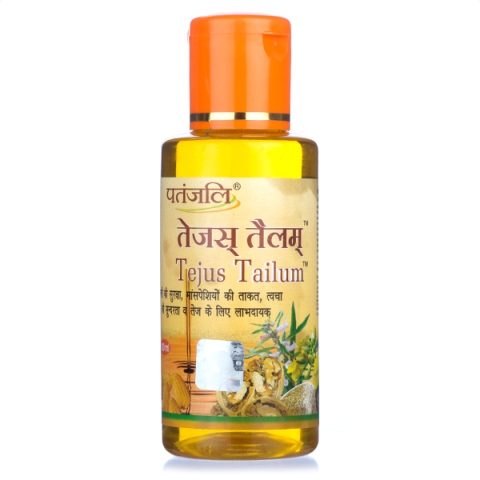 Patanjali Ojas Body Cleanser soap – Price Rs 35 for 75gms
Patanjali Ojas Body Cleanser soaps are body cleanser glycerin based soaps which are quite hydrating the skin. They have around 3-4 variants of this Ojas Body Cleanser. The soaps are very gentle on skin and cleanse it effectively. I have tried the Aquafresh one and its fragrance is really refreshing. You can pick any version that you like or go with all. ;). Planning to hoard the rest of the soaps pretty soon!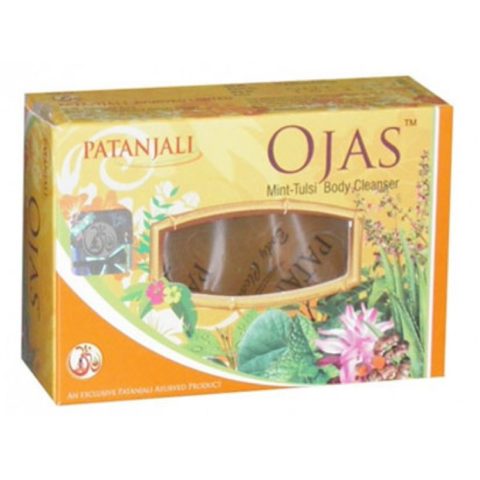 Patanjali Aloe Vera Juice: Price  Rs.200 for 1000ml
Patanjali Aloe Vera Juice is one of the most Popular Patanjali products. The juice is made from natural Aloe Vera and has numerous health and skincare benefits. Fresh Aloe Vera Juice is the best but it can be hard to get it extracted everyday so this readymade aloe vera juice is very convenient. It is a concentrated juice so mix it with water and drink. Aloe vera juice works on treating digestive system issues as well as clearing the skin making it radiant and beautiful. It is available in 3 flavors: Aloe Vera with orange and Aloe Vera with fiber. The list of Top 10 Baba Ramdev Patanjali products is incomplete without this Aloe Vera Juice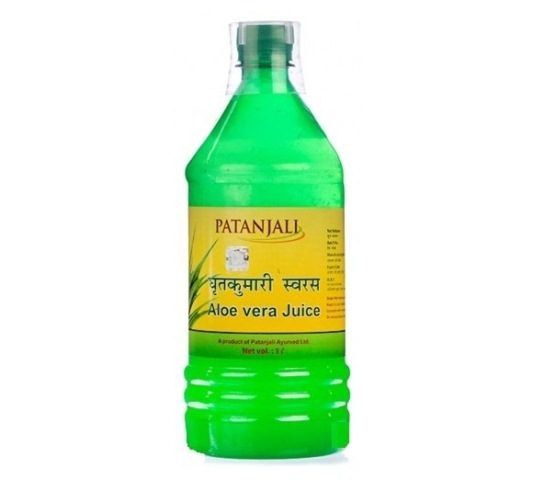 Patanjali Dant Kanti Dental Cream/ Toothpaste – Price: 68 for 200 g
Patanjali Dant Kanti Dental Cream is Ayurvedic toothpaste infused with natural herbs like babul, neem, turmeric, mint, akarkara, pipali and cloves. The paste doesn't look that good and is a dark brown colored cream but it works on treating all the major dental problems like Pyria, gingivitis, bad odor, tooth ache and cavities. The Patanjali toothpaste also strengthens gums and reduces occurrence of cavities. I have been using this paste for many months and I like how my mouth smells so fresh after brushing with this. It is definitely one of the best herbal toothpaste in India.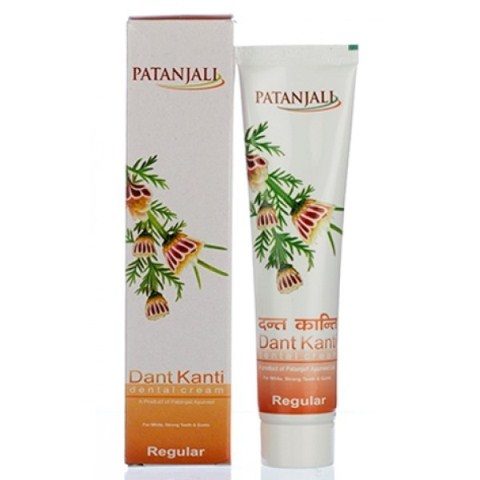 So, this concludes my list of Top 10 Patanjali products in India by Baba Ramdev. Hope this will help to choose the best product from Baba Ramdev Patanjali.
Don't Miss to Checkout:
Have you tried any of these Best Baba Ramdev Patanjali Products in India? Which one is your favorite Patanjali product?
PS: I do not claim the ownership of images used here!