Benefits Of Turmeric in Vista Nutrition Curcumin with Piperine Capsules
Hey,
Indian cooking is incomplete without Turmeric.. and I am sure all of you will agree with me! Turmeric is also known as Curcumin. Another spice that is very common is Black Pepper also known as Piperine. Both Curcumin and Piperine are used as spices in Indian cooking but there are many Health Benefits Of Turmeric and Curcumin and these Vista Nutrition Curcumin with Piperine Capsules provide the same.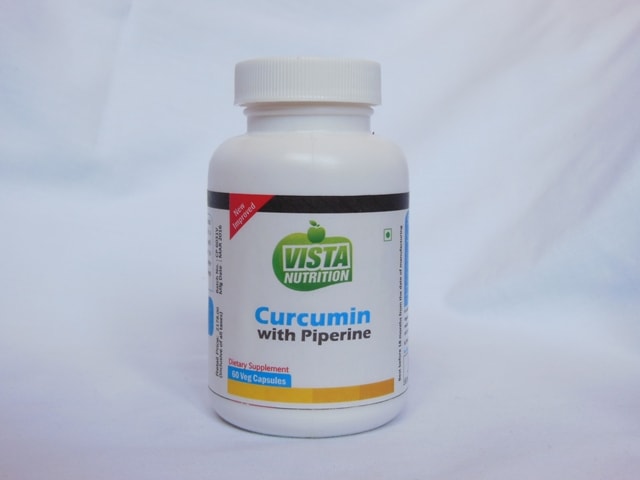 Product Description: Turmeric is used heavily in Indian cuisine. It has also been used extensively in ancient medicine for a number of ailments for its anti-oxidant and anti-inflammatory effects. It has also been shown to have antidepressant-like effects which I will come on to shortly.
Turmeric is a yellow color due to its most active component curcumin. All of the beneficial effects exerted by turmeric have been found to be because of this component.
Piperine is one of the principle actives found in black pepper. In the body piperine inhibits an enzyme known as CYP3A4. This enzyme usually metabolizes certain drugs and compounds, and in some cases does this so rapidly that it renders many of them somewhat redundant. By inhibiting CYP3A4 piperine can massively increase the oral bioavailability of compounds, so that the body can actually use them
Price: Rs 1524 for 60 capsules (Buy Here)
Packaging: Vista Nutrition Curcumin with Piperine Capsules comes in a white colored plastic bottle carrying all the details. It has screw lid and are sealed with a silver foil.
My Experience with Vista Nutrition Curcumin with Piperine Capsules:
Vista Nutrition Curcumin with Piperine Capsules are mustard yellow colored capsules and actually look like Turmeric powder only. The capsules are infused with Curcumin and Piperine which offer many health Benefits.
What is Curcumin/ Turmeric:
Curcumin/ Turmeric is a common ingredient in Indian cooking and it is derived from the underground stems (rhizomes) of the turmeric plant.
Health Benefits of Turmeric/ Curcumin:
Curcumin offer numerous health benefits since they are powerful antioxidant, anti-inflammatory, antiseptic, anti-fungal, anti-bacterial agents.
Curcumin seems to block the growth of certain kinds of tumors, so it has some anti-cancer properties too.
Curcumin for its anti-inflammatory capabilities helps in the treatment of rheumatoid arthritis, ulcerative colitis and other inflammatory conditions.
What is Black Pepper/ Piperine:
Piperine is the key chemical in black pepper. It is similar to capsaicin a chemical in chili and offers many health benefits.
Curcumin which is a polyphenol plays the same role in turmeric
Health Benefits of Piperine:
Black pepper enhances bioavailability of Turmeric
The bioavailability, serum levels and levels of absorption of curcumin all improved dramatically.
Help in reducing pain
Turmeric and black pepper is an awesome combo used for medicinal purposes. They are used as a spice in food but are is more than just a Spice.
These Vista Nutrition Curcumin with Piperine Supplement Capsules offer numerous health benefits of Turmeric and Black Pepper. I like these capsules are Vegetarian and have No Sugar, No Lactose, No Flavour, No Salt, No Gluten, No Color, No Fish and no other preservatives so they are safe for someone who is prone to allergies as well.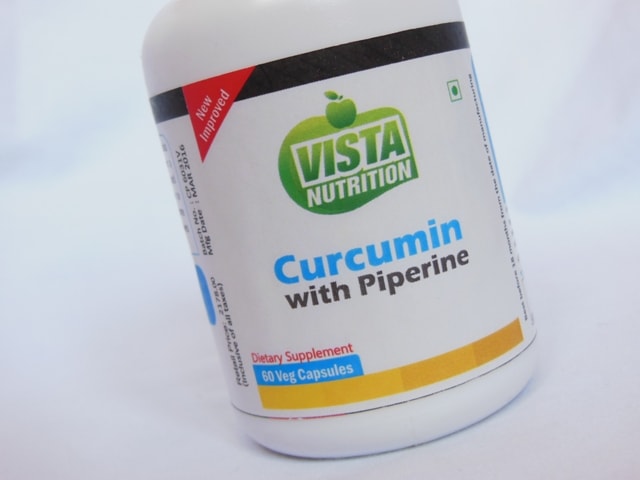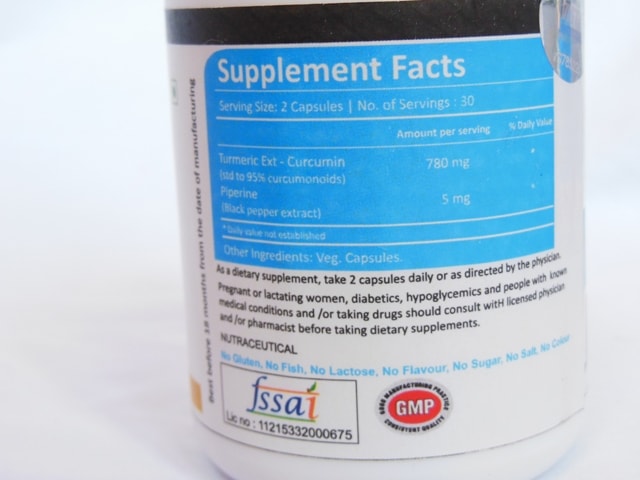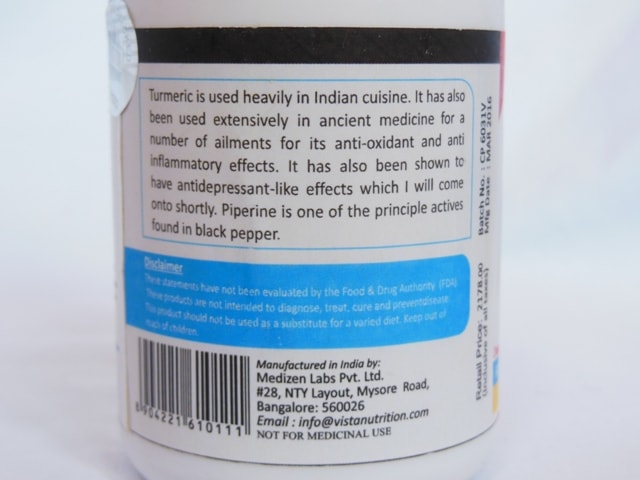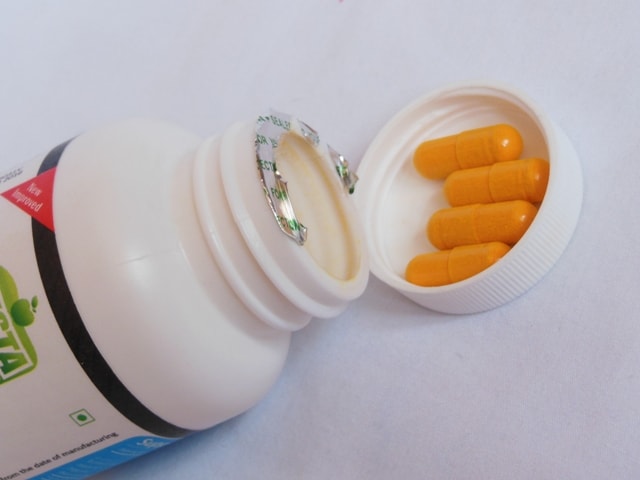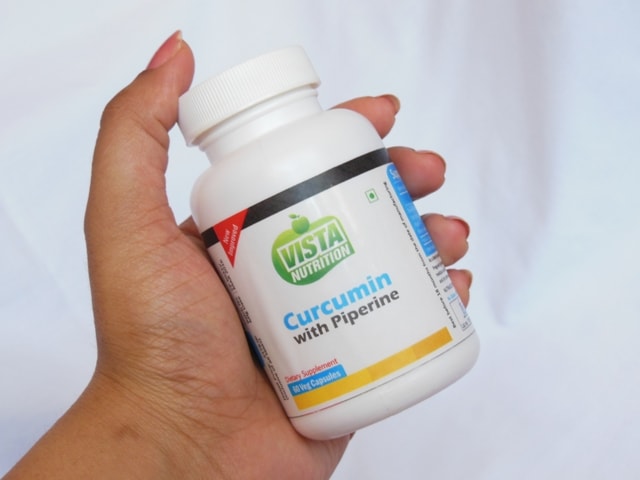 Disclaimer: These products are not intented to diagnose, treat, cure  or prevent any disease. Always consult with your professional healthcare provider before changing any medication. Pregnant or lactating women shouldn't take it
Have you tried Vista Nutrition Curcumin with Piperine Capsules? Do you take any supplements?
PS: Product sent by brand for consideration but Honest review as always!