Top 10 Beauty Secrets of Deepika Padukone
She is one of the immaculate beauties of Bollywood. She looks gorgeous with or without makeup. Her toned abs can give complex to even the fittest stars in Bollywood. I am talking about none other than Deepika Padukone. She never fails to impress with her beauty and acting skills. She works round the clock and has been juggling between Hollywood and Bollywood. I always wonder how she manages her beauty regime. Her skin looks smooth and flawless even with such a hectic schedule. Wondering, what are the Beauty secrets of Deepika Padukone.. including tips diet and more..Revealing them in this post!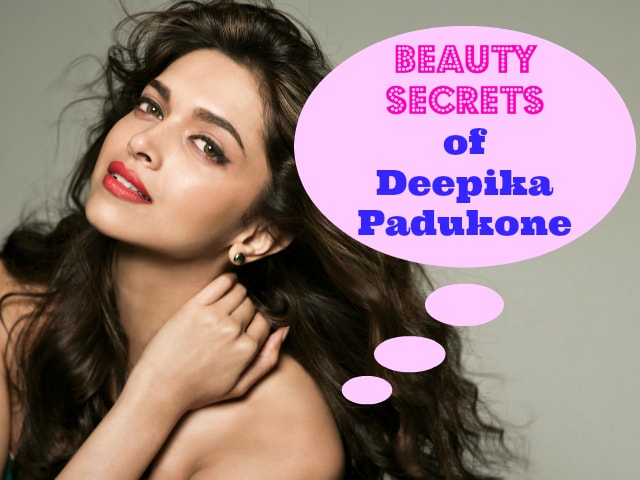 Top 10 Beauty secrets of Deepika Padukone:
She takes her workout very seriously and does not believe in hiding behind layers and layers of makeup. She takes good care of her skin and below, we shall be sharing with you some of the best kept beauty secrets of Deepika Padukone
1. CTM Routine and Sunscreen:
Another, essential beauty rule that Deepika follows is Cleansing, toning and moisturizing. While choosing her day-time lotions, she makes sure that she chooses the one with SPF. Sunscreen are really very important to keep the sun-related damage at a bay. Sun exposure and harsh UV rays alone are responsible for premature signatures of ageing on your skin, such as, Age spots, pigmentation, premature wrinkles etc. Her favorite sun protection products are: Neutrogena sunscreen and Neutrogena lip balm with SPF.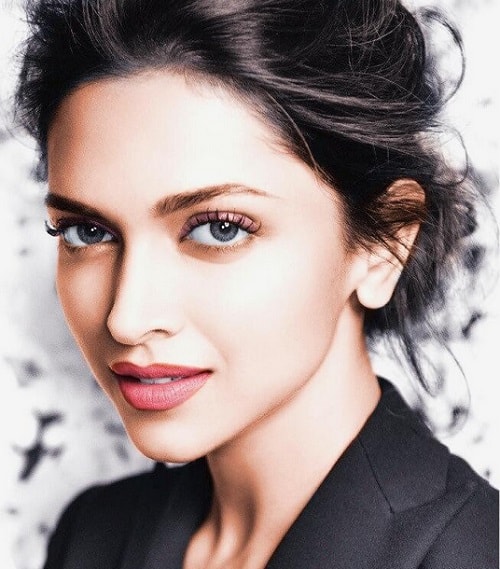 2. Makeup Removal
Every night, she makes sure that she uses a good makeup cleansing milk to get ri of each and every spec of makeup on her face. This allows her skin to breathe. No makeup residue ensures that Deepika's facial pores stay unclogged and there is no oil accumulation which results in no skin problems, such as, blackheads, whiteheads and ugly acne popping up on her face.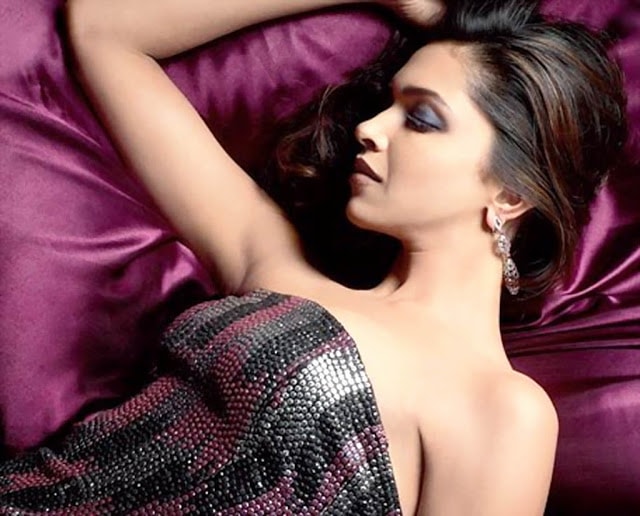 3. Exfoliation:
For beautiful skin on the rest of the body, Deepika swears by regular exfoliation by using a bath loofah that does the dual function of enhancing circulation as well as getting rid of dead skin cells on her body.She follows bathing with a rich moisturizing lotion to lock in the essential moisture.
4. Facials / Deep Cleansing:
She says that her busy work timings, do not allow her at times, to indulge in full-fledged facials but yes, she makes sure to catch up on deep cleansing sessions, every once, in a while to get rid of deep seated impurities and refine her facial pores.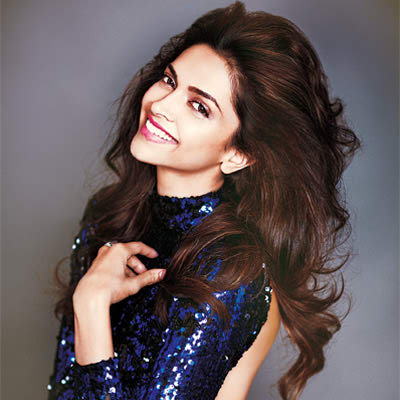 5. Spa:
Hectic work timings often take a toll on mind and skin of famous actresses. Deepika manages this by indulging in weekly spa sessions. The spa helps her indulge in relaxing body massages that aid to regulate blood circulation, ease out her mental anxiety and also encourage lymphatic drainage.
 6. Oil Massage:
She massages to maintain her tresses with Warm Coconut oil massages. Coconut oil protects and nourishes her strands.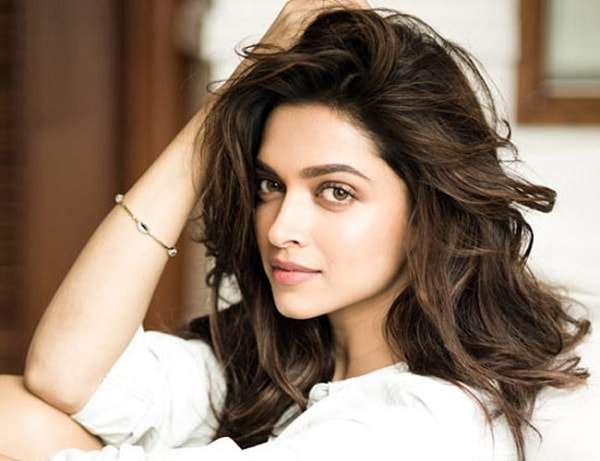 7. Water:
The first one, no marks for guessing, Deepika drinks a lot and lots of water, each day to stay hydrated and allow her skin to take and bear all the stress associated with hectic work schedules and travelling.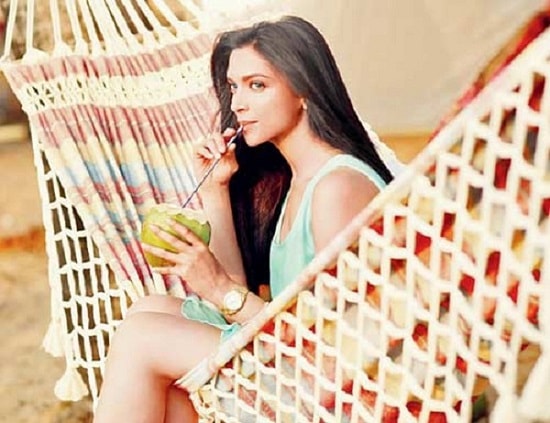 8. Healthy Diet
She also advises every young lady to eat fresh fruits and vegetable salads and avoid junk food, as far as possible. Healthy food choices reflect on your skin and help it stay nourished and healthy from within. Antioxidants and multivitamins help to repair the damage that happens to your skin cells and fibers at microscopic level due to exposure to pollution, lack of sleep etc.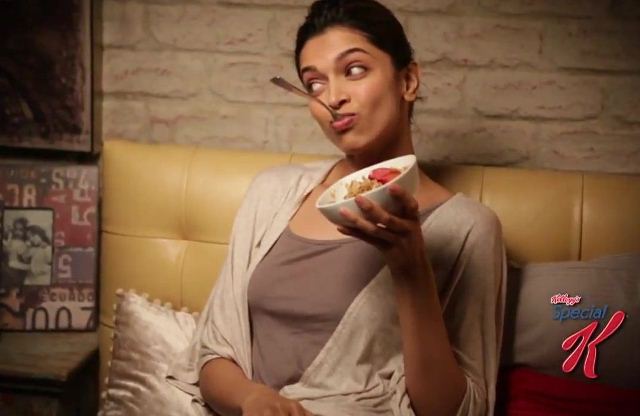 9.Workouts:
Let us not forget workouts here; she also follows a regular exercise routine to stay fit and healthy. Deepika indulges in gym exercises, Yoga, Pilates, Dancing and stretching to stay in shape. Sweating it out also helps to clear the impurities from her facial pores.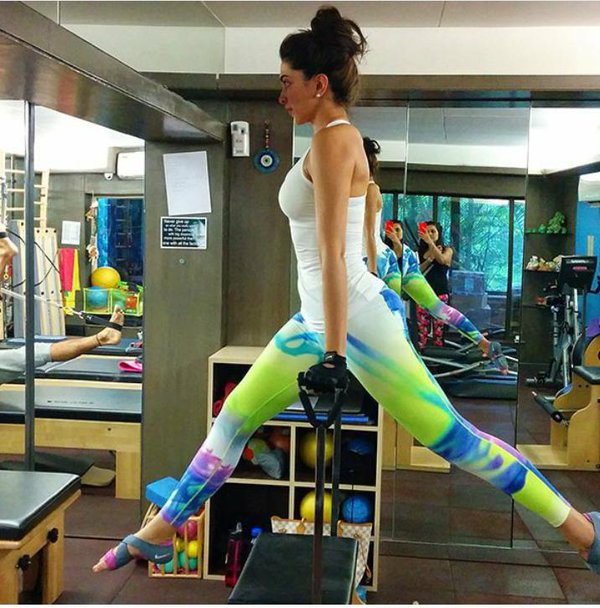 10. Positivity
Deepika says that trying to keep a positive state of mind always helps your skin behave as well.
So, these were the beauty secrets of the pretty and famous Deepika Padukone.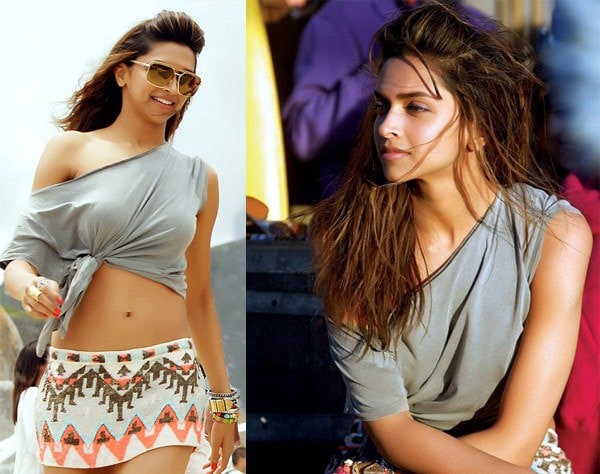 Don't Miss to Checkout:
She slayed her recent red carpet looks and looked fabulous every time. I loved the way she carried herself at IIFA Awards 2016. Her makeup made her looks even sassier. Makeup is definitely one thing film actresses cannot ditch, totally.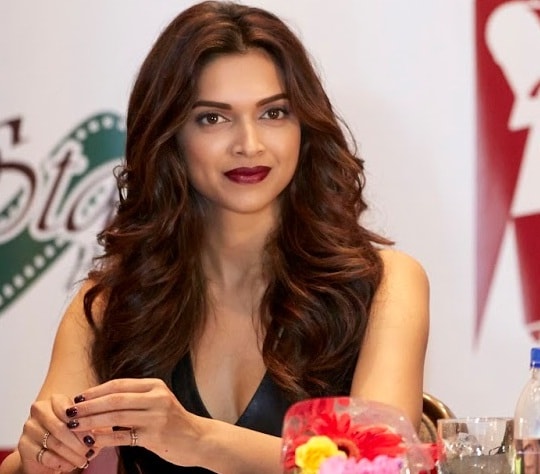 Sharing some quick Makeup Tips of Deepika Padukone:
For casual outings, she says that she avoids foundations.
Out of her eyes and lips, she highlights just one feature at a time.
She loves basic nude and Brown eye shadows and darker lippies like Reds, Plums and Maroons.
Deepika suggests that you always keep your eyebrows well groomed, as per your face shape. Avoid over shaping and over-tweezing.
Hope these Beauty Secrets help you to take better care of your skin and enjoy a flawless glowing skin, just like Deepika Padukone!
Author: Pushpa Bhaskar
What is your Beauty Secret? Do you follow any Beauty Routine?