Beauty Poll: Kohl Konnection – Favorite Kohl / Kajal 
When I look around for a good drugstore Kohl that is easy on pocket too, I can think of these retractable pencil packed KOhls only. Maybelline re-launched Colosaal Kajal in 12hr Smudge-Proof formula, Lakme Eyeconic Kohl and the newest in the bandwagon is L'Oreal Paris Magique Kohl. L'Oreal have become a little late but better late than never.. ;). Also I am also looking forward for some similar launhes from Revlon, Colorbar hoping the formula will be smoother, creamier and pigmented with a decent price tag!
So, Today I have come up with an Opinion Poll to vote for your favorite Kohl/Kajal.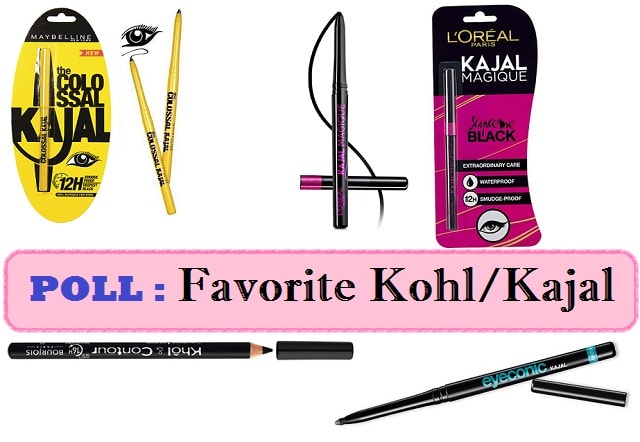 My favorite Kohl till date has been Bourjois Kohl and Contour Eye Pencil Noir Expert which I have been using for more than a year now and still it doesn't show any signs of getting over soon. It comes in a sharpenable pencil form and I just love the way it shows up on my eyes super – intense rich black. The major drawback is that it can smudge easily due it creamier formula, so many of wouldn't like it at all. I like it but dead bored of using the same Kohl and want to move over this to try rest of the options available.. 😉
Its Over – Bourjois Noir Black. 😛 😛
Don't Miss to checkout:
I have the much raved about Lakme Absolut Kohl and MAC Feline Pencil in my list but they are a little over budget for now so have to wait till they come under discounts or some angel decides to sell them off at steal away price tag! 😉
The market got flooded with kohls lately but I am still struggling to find one rich dark black Kohl that shows up on waterline and smudge proof formula is highly desirable. L'Oreal Magique looks like a great option but not sure if it will show up on waterline!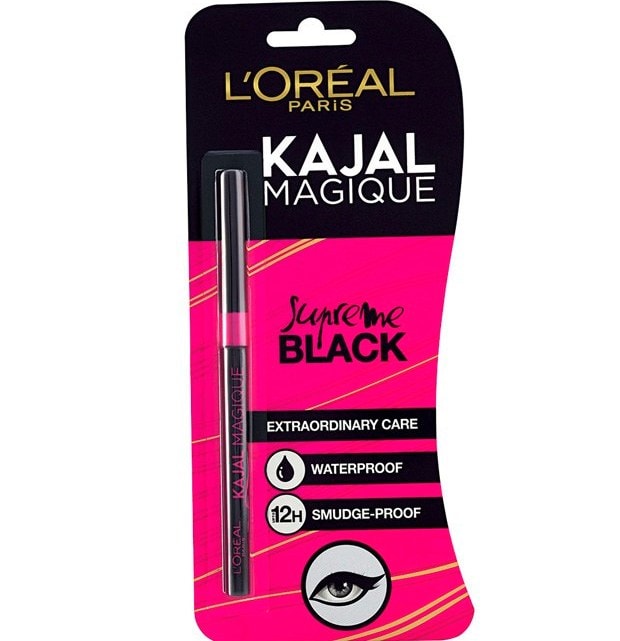 So, Bellas help me to find a Kohl for me. Pour in your suggestions for the richest, darkest balck Kohl you have come across or you want to own. I would love to know about Your favorite Kohl and the one would you like to try next can be a drugstore/luxury!