Beauty Bites – Eye Shadows as Hair Color
 Does this sound absurd, well it is not! Eye shadows would be the last thing that I would have imagined to be used for coloring hair but guess innovation knows no boundaries. I saw a picture somewhere on facebook or blogosphere (don't remember exactly) but it wasn't coming out of my mind so I am sharing the same with you.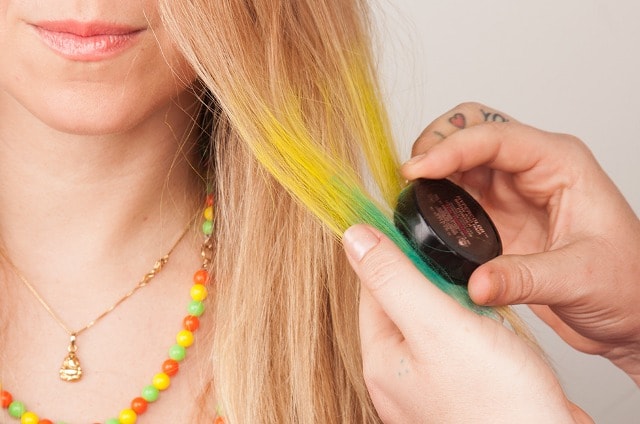 If you have some vibrant matte eye shadows and a hair spray than the bold streaks are just a step away!
How to achieve temporary streaks:-
Start with slightly damp hair so that the eye shadow can come onto the hair strands and stick to it.
Swipe the eye shadow in your favorite shade on a small section of hair
Finish off with the hair spray and ta..da.. You are ready to rock with those bold hair streaks!
Now, your boring hairstyle transformed instantly without any actual damage being done to hair.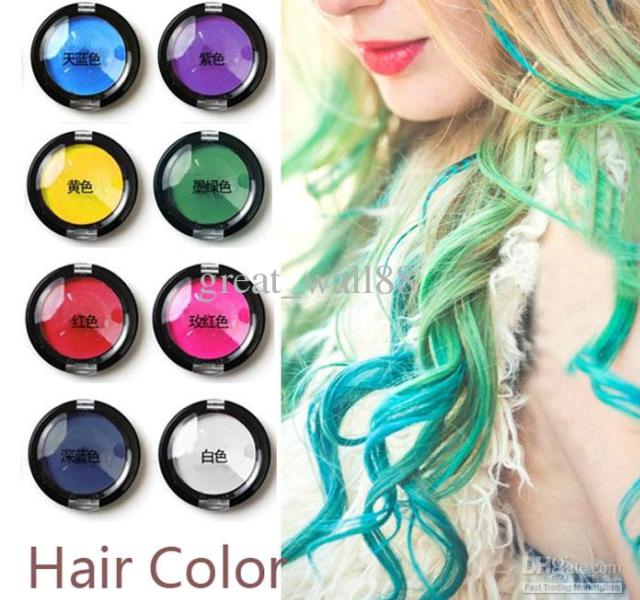 Color hair would never been so easy and you got hell lot of option to color your hair but the best thing is if you didn't like the streak change the color and you don't have to bear the same colored streaks rather enjoy new shades everyday without any hair damage or burning a hole into your pocket. With this temporary solution to color your hair there is no need to splurge on salons and worry about the hair damage. I just don't have the guts to go permanent streaks but I am so excited to experiment it on me but I need to get a hair spray first!!
For Pink lovers-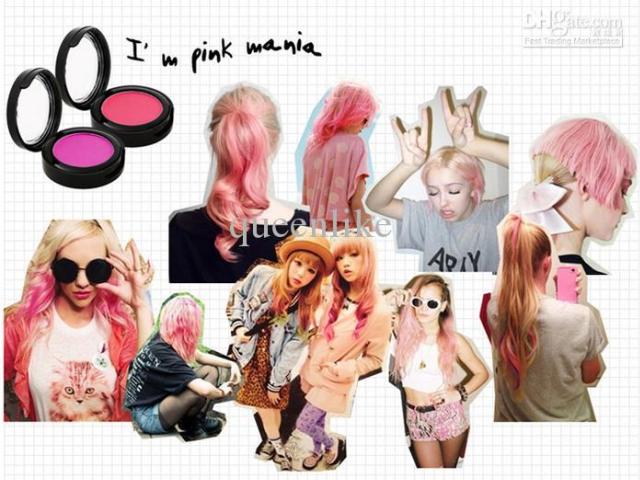 Image Source– I do not own any of the images shown above.

What say girls are you going to give it a shot? Do you find it a good substitute to streaks done at parlors? Share your thoughts through comments!