Bath And Body Works Japanese Cherry Blossom Hand Wash Review
Hello Friends,
I just love sneaking into my sisters stuff when she is not around 🙂 . When I saw this beautiful hand wash bottle in her bag and read BBW over it, I had to take it and its enriching fragrance made me believe that it belongs to me only and I got hold of it without a second thought. So, today I am going to review another lootified product from my sisters bag, the Bath & Body Works Japanese Cherry Blossom Hand Wash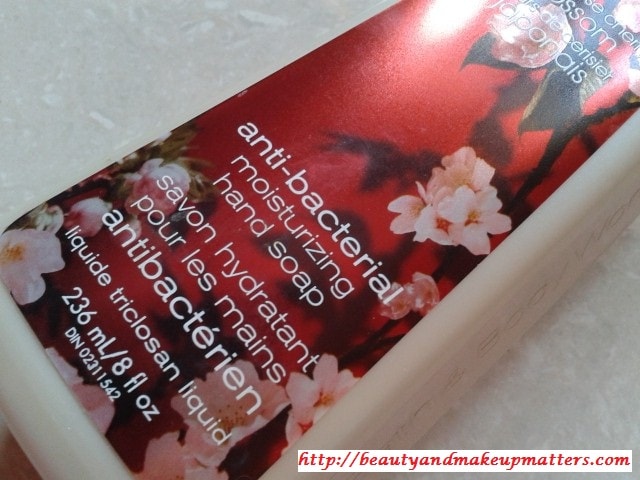 Product Claims:-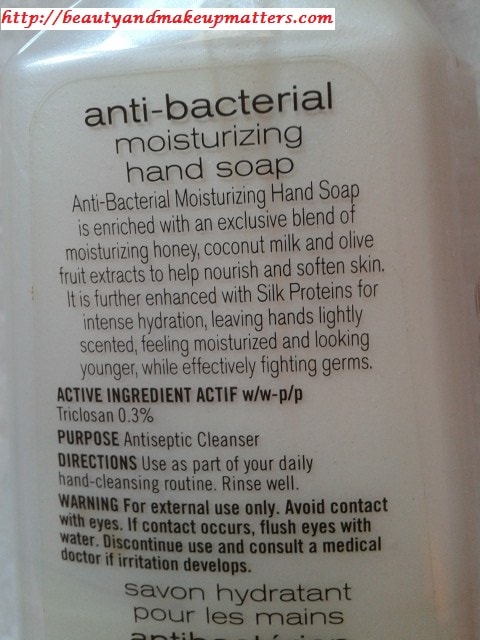 Ingredients:-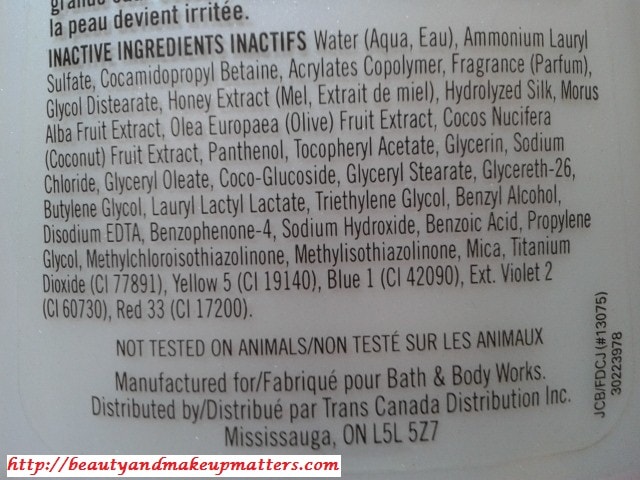 Price: 5.50$ for 236 ml
Packaging: The Hand wash is contained in a translucent plastic bottle with a pump dispenser.The Pump dispenser packaging are convenient to use and you can control on the amount of product to be used but they aren't good for travelling purpose.  The Semi see-through packaging allows you to see how much of it is still left.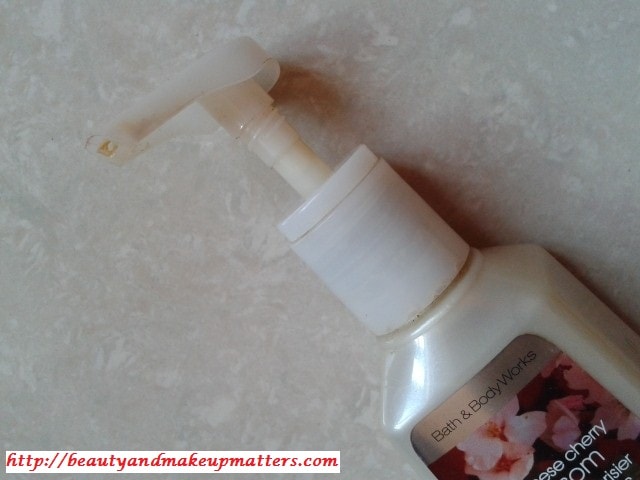 My experience with Bath & Body Works Japanese Cherry Blossom Hand Wash:-
Cherry Blossom is dusty peach colored hand wash with rich creamy texture. The thick texture spreads nicely and with only half of the pump it gives a good lather which is sufficient for both the hands.
The hand wash gently cleanses away all the dirt and grime leaving behind clean and smooth hands.The hand wash gets rinsed away quickly and doesn't leave any slippery or soapy feel unlike Aloe-Veda Handwash. The hand wash doesn't rip my skin off moisture and I can delay or even skip the moisturizer post hand-wash.
By the time, it is working on your hands you can Get Lost in its enchanting fragrance. The fragrance isn't overwhelming but quite pleasant and soothing. Also, I have become a die hard fan of its mild flowery fragrance which lingers on for long.
Don't Miss to Checkout:
Swatch:-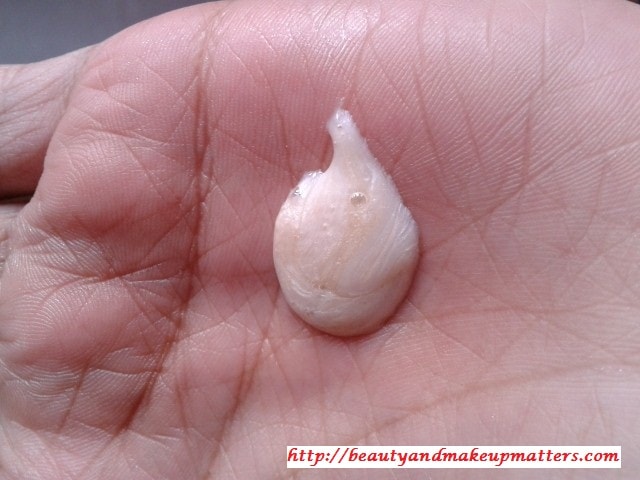 Pros of Bath & Body works Cherry Blossom Hand Wash:-
Thick Creamy Texture
Exotic fragrance
Provide rich lather
Feels gentle on skin
Rinses away quickly
Just a pea sized amount is sufficient for single use, so it is going to last me long.
No need to run for moisturiser instantly
Great value for money
Hygienic packaging
No Parabens
Not Tested on animals
Cons of Bath & Body works Cherry Blossom Hand Wash:-
The only con that i could think of is its availability in India.
Recommendation:- Bath & Body works Cherry Blossom Anti-Bacterial Moisturizing Hand Soap is an amazing hand wash. I totally enjoy its soothing flowery scent which lingers on for long. The creamy texture of the hand wash gives a rich lather which cleanses hands efficiently without leaving them dry and stretchy. Also, it gets washed away pretty quickly. It is favorite hand wash and one of the best I have used till date. I just love Bath and Body works products and this is among one of the toppers. Just wish BBW to be available in India pretty soon.. :prayersss..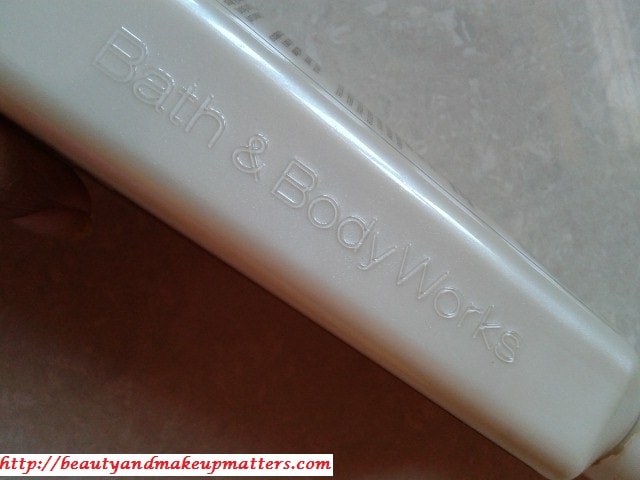 Rating: 5/5
Have you tried Bath and Body Works Japanese Cherry Blossom Hand wash? Which is your favorite hand wash?