Bath and Body Works Body Lotion Moonlight Path Review
Hello,
Today I am going to review Bath & Body Works Body lotion with a fascinating name as well as the fragrance "Bath and Body Works Body Lotion in Moonlight Path".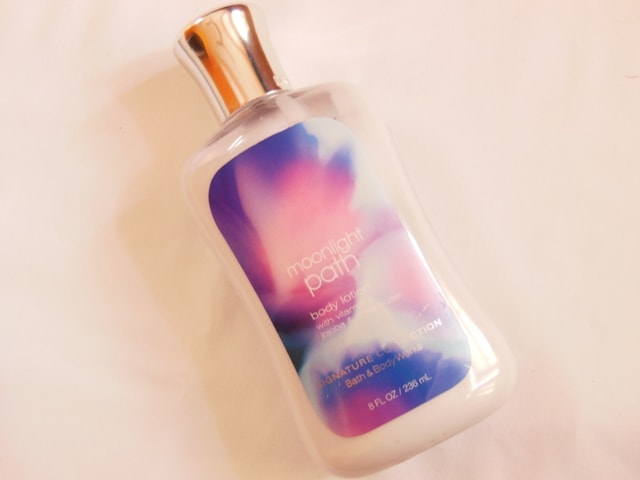 Product Claims: Our exclusive Signature Body Lotion formula, fortified with powerful ingredients like super conditioning Shea Butter, fast absorbing Jojoba Oil and protective Vitamin E, hydrates skin with moisture that lasts all day. Our non-greasy formula absorbs quickly and completely to leave skin feeling incredibly soft, smooth and nourished, making it the perfect daily moisturizer.
Our exclusive Moonlight Path fragrance is an opulent floral bouquet that captures the essence of moonlit strolls in lush garden
Key fragrance notes: French Lavender, Lily of the Valley, Oakmoss, Musk
Direction for Use:- Smooth over body to moisturize and lightly fragrance skin.
Ingredients:-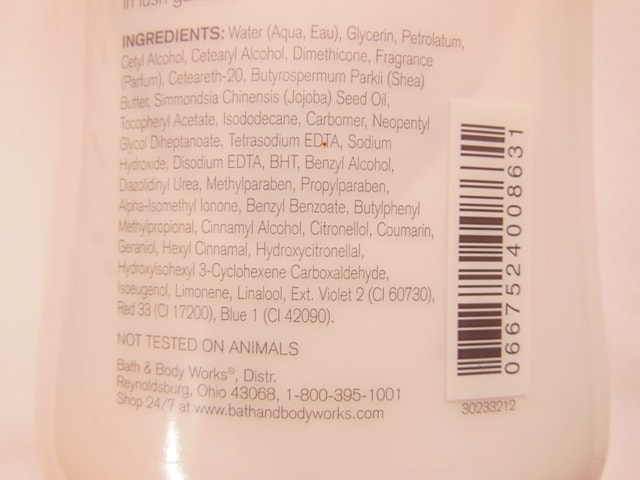 Price:- $11 for 236ml
Packaging:- The body lotion comes in a transparent plastic bottle with a metallic finish cap. It has a press-to-open kind's cap but it can also be unscrewed to reach the mouth of the bottle. There are engraved lines on the sides of the bottle which provides nice grip, hence no accidental slipping during application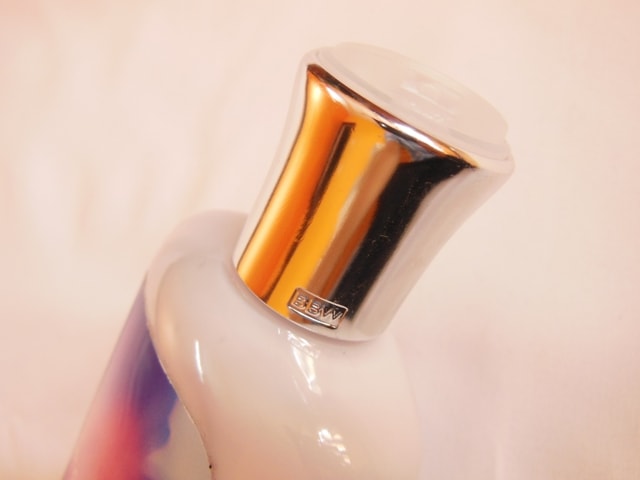 My experience with Bath & Body Works Moonlight Path Body Lotion:-
Moonlight Path is a milky white colored body lotion with texture slightly thicker than the rest of the BBW lotions but spreads with the same ease. It gets absorbed quickly with a little massage and never feels greasy or oily on my dry skin. The formula is loaded with natural moisturizers like Shea Butter, Jojoba Oil which nourishes skin and makes it soft and smooth. It is not heavily moisturizing so would require a reapplication in winters but it is apt for summers.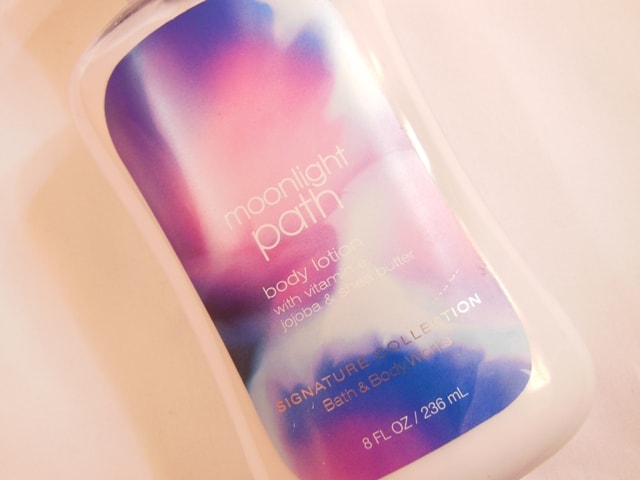 Coming to the best part of the lotion, "fragrance" which is a sumptuous mix of floral, lavender and musky notes.  It has a soft sensuous fragrance which takes me to the dreamland and infuses a romantic feel within me. It is a mystifying blend of romance which soothes my senses and makes me feel blissful. The fragrance struck just the right chord and I am addicted to it now. I am reserving to the days when I would like to feel special and enjoy its lovely aroma.
Swatch-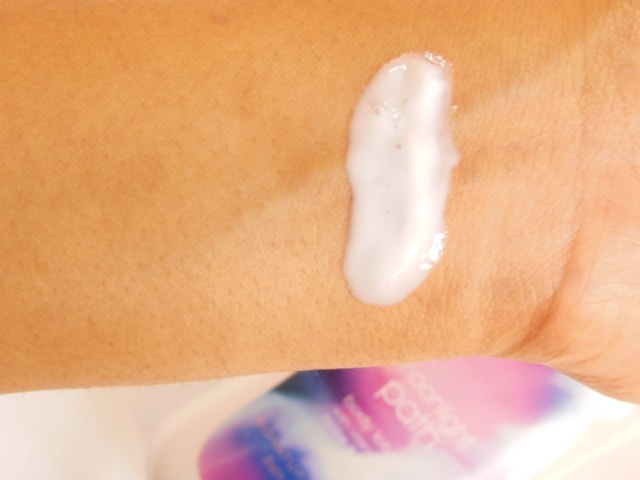 Pros of Bath & Body Works Moonlight Path Body Lotion:-
Exotic fragrance
Gets absorbed easily
Decently Moisturizing
Non-greasy texture
Fragrance lingers on for long
Enriched with Shea Butter, Jojoba Oil and Vitamin E
Sturdy and convenient to use packaging
Cons of Bath & Body Works Moonlight Path Body Lotion:-
Not easily available in India
Isn't moisturizing enough for extremely dry skin days (especially in winters)
Recommendation:- Bath & Body Works Moonlight Path Body Lotion is one best smelling body lotion from Bath & Body. The fragrance is extremely captivating which lingers on for long and makes you sniff your hands quite frequently. It has an interesting blend of notes which always cheers me up and I fell in love with it once again. I haven't smelled anything similar before. It's not like the usual BBW fragrances which are either fruity, sweet or floral which aren't my favorites. Moonlight path is my love at first sniff and has become one of my favorite fragrances after Japanese Cherry Blossom(Review Here). Highly recommended!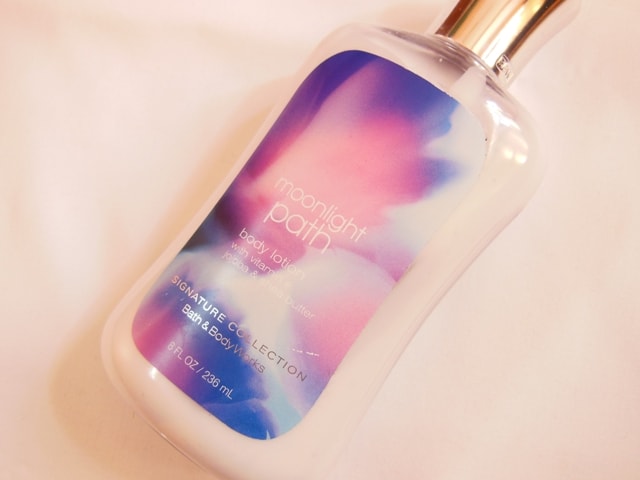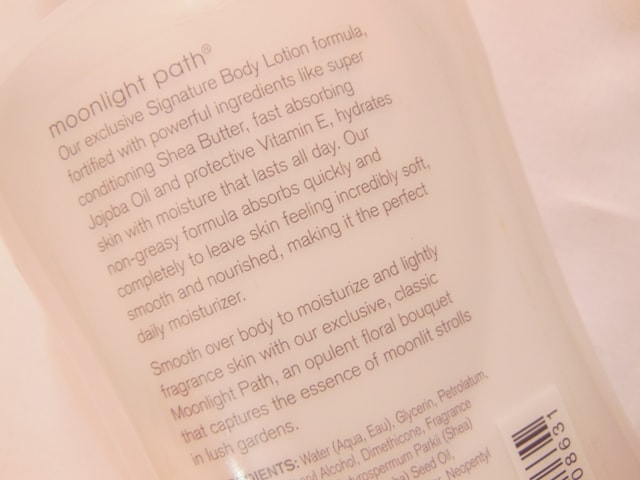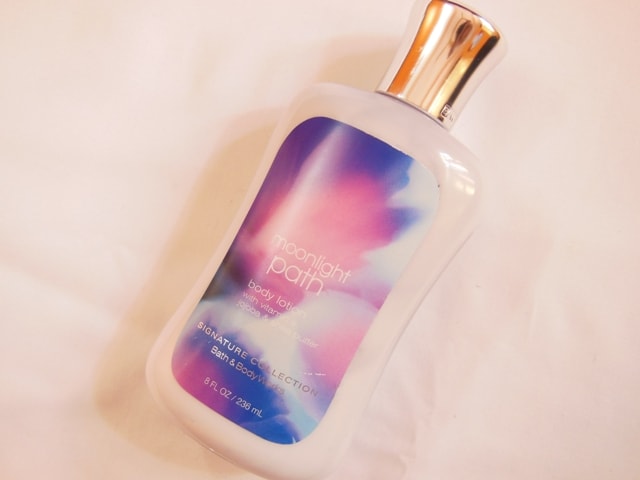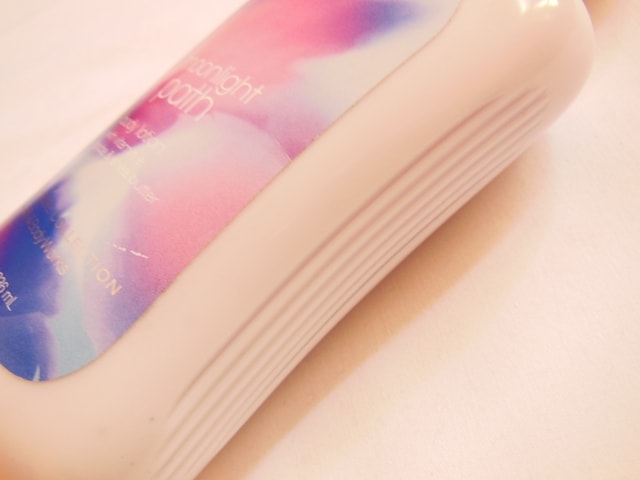 Rating:- 4.8/5
Have you tried Bath & Body Works Moonlight Path Body Lotion?