Bath And Body Works Body Lotion Dark Kiss Review
Hello Everyone,
Today I am reviewing another amazingly smelling body lotion from Bath & Body Works Signature Collection. I know you must be bored of these body lotion series but I shopped like crazy at the BBW store and wouldn't let you miss this fragrance too. So, here is my experience with Bath And Body Works Body Lotion in Dark Kiss.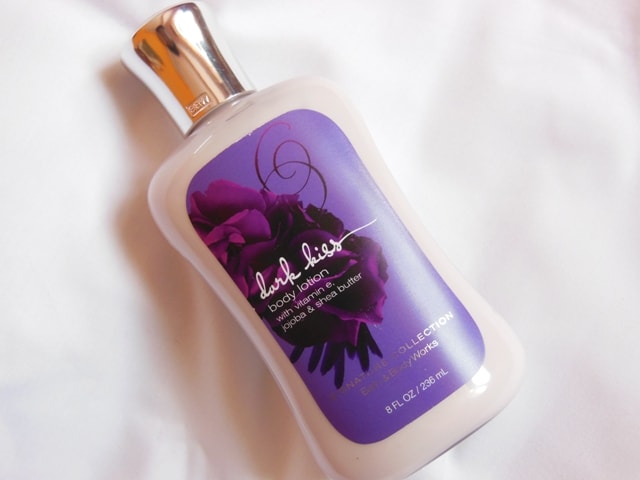 Product Claims: Our exclusive Signature Body Lotion formula, fortified with powerful ingredients like super conditioning Shea Butter, fast absorbing Jojoba Oil and protective Vitamin E, hydrates skin with moisture that lasts all day. Our non-greasy formula absorbs quickly and completely to leave skin feeling incredibly soft, smooth and nourished, making it the perfect daily moisturizer.
Our exclusive Dark Kiss fragrance is an opulent floral bouquet that captures the essence of moonlit strolls in lush garden
Key fragrance notes: French Lavender, Lily of the Valley, Oakmoss, Musk
Direction for Use:- Smooth over body to moisturize and lightly fragrance skin.
Ingredients:-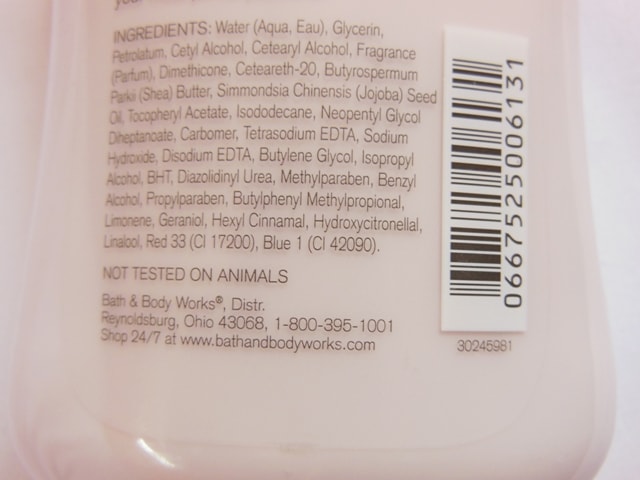 Price:- $11 for 236ml
Packaging:- The body lotion comes in a transparent plastic bottle with a metallic finish cap. It has a press-to-open kind's cap but it can also be unscrewed to reach the mouth of the bottle. There are engraved lines on the sides of the bottle which provides nice grip, hence no accidental slipping during application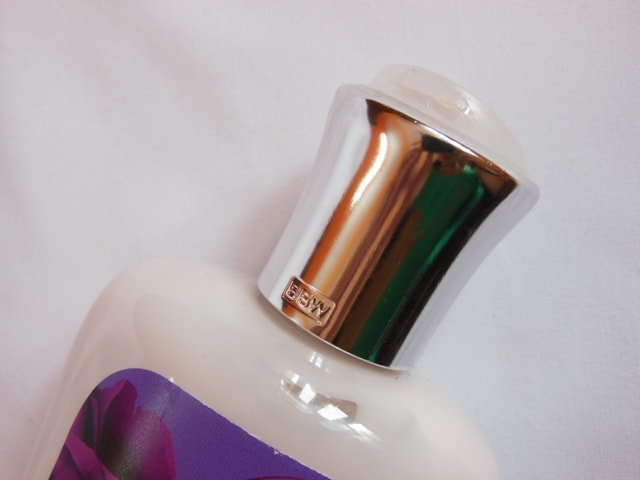 My experience with Bath And Body Works Body Lotion Dark Kiss:-
"Dark Kiss" doesn't it sound romantic like feeling loved in the woods at night and yes it smells just like how it sounds dark, romantic and mystifying. The body lotion has rich spicy fragrance with a light blend of berries and a hint of musk. I have tried spicy scents in the past but always with woody one's and this is an all in all spicy scent, something I have never sniffed before.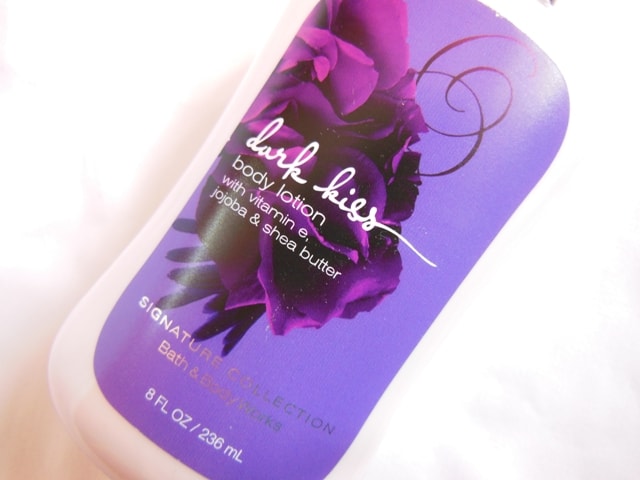 Some may find it a bit overwhelming so would suggest applying it in moderation. Once, the fragrance starts to settle down it fades to a softer one with berry hint but retains its spiciness.  Like most of the Bath & Body Works Body Lotions this scent also lasts a long time on me. I sniffed my hands after 3-4 hours of application and I could still smell the faint berry though my deo was completely gone by that time
The lotion has a medium consistency neither too thick nor runny which spreads evenly, and gets absorbed quickly into the skin without too much of effort. I like these lotion for their light-weight, non-greasy texture which makes them apt as summer moisturizers, though I prefer such spicy scents in fall/springs/winters.
Don't Miss to Checkout:
Swatch-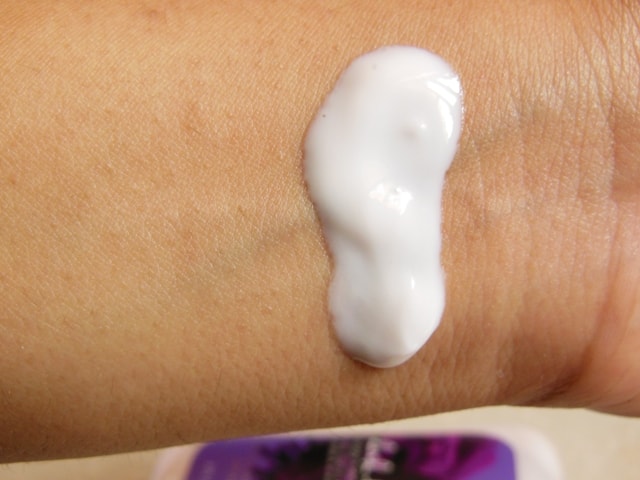 The formula claims to be equipped with ingredients like Shea Butter, Jojoba Oil and protective Vitamin E which hydrates skin with moisture that lasts all day. However, the nourishment it provides can be made to work in winters by dabbing a little more to meet my dry skin requirements or layer it with similar fragrant body butter.
Pros of Bath And Body Works Body Lotion Dark Kiss:-
Mysterious spicy fragrance
Non-sticky, non-greasy texture
Absorbs quickly
Leaves skin soft and smooth
Long lasting fragrance
Easy to use Packaging
Cruelty Free
Free from Parabens
Cons of Bath And Body Works Body Lotion Dark Kiss:-
Availability in India
May not like it if you are not into spicy fragrances
Not be sufficiently moisturizing for dry skin in winters
Recommendation:- Bath And Body Works Body Lotion Dark Kiss is not the scent that is usually found in body lotions and easily stand out from the rest with its rich spicy aroma. The fragrance is rich, dark, sophisticated and inter weaved faint berry notes in the end just to make you fell in love with it even more. If you are like me and like your body lotions fragrances to last long, go for these amazingly scented BBW body lotions which have long lasting fragrances. Dark Kiss makes a perfect fragrance for the upcoming autumn season. I like it !!
Rating:- 4.5/5
Have you tried Bath And Body Works Body Lotion Dark Kiss?