Baby Dove Rich Moisture Nourishing Baby Lotion
I am really excited to share with you guys my latest find in the Baby's Skincare range. As today, I will be talking about the newest skincare range in India crafted especially for babies, "Baby Dove".  And being a mom, I got really excited when I got to know that Dove has launched their baby skincare range, Baby Dove in India. So, today I will be sharing my experience with the baby lotion from the range, the Baby Dove Rich Moisture Nourishing Baby Lotion.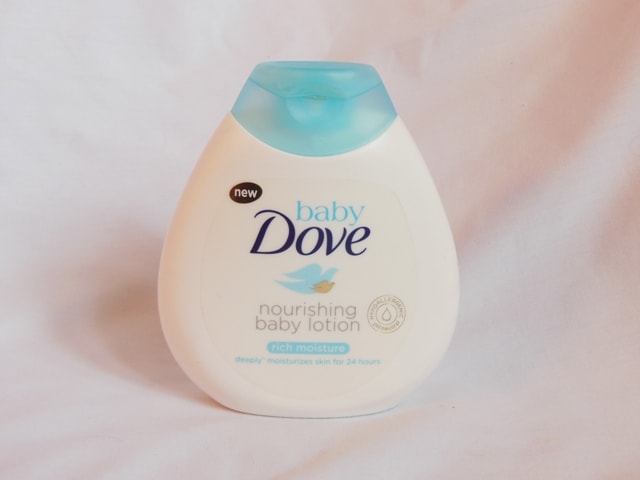 Product Description: Baby skin is delicate and can lose moisture easily during bathtime. To help replenish this essential moisture, we created Baby Dove Rich Moisture Nourishing Baby Lotion. Hypoallergenic and pH neutral, with a fragrance developed for delicate baby skin, it moisturizes their skin for up to 24 hours.
Designed to protect your baby's precious skin barrier, the rich, gentle formula soothes dry skin from the first use. Dermatologist and pediatrician-tested, with this baby lotion you know that you are providing the extra-special care that your baby deserves.
Gentle, hypoallergenic, and pH-neutral formula
Dermatologist and pediatrician-tested
Gently moisturizes skin for up to 24 hours
Soothes dry skin from the first use
Fragrance specially developed for baby's delicate skin
Suitable for newborns
Ingredients: Aqua (Water), Glycerin, Petrolatum, Stearic Acid, Glycol Stearate, Dimethicone , Isopropyl Isostearate, Tapioca Starch, Triethanolamine, Glyceryl Stearate, Phenoxyethanol, Caprylyl Glycol, Parfum (Perfume), Cetearyl Alcohol, Magnesium Aluminum Silicate, Carbomer, Stearamide AMP, Titanium Dioxide, Disodium EDTA
Directions for Use: After bathing your baby, warm the lotion in your hands, and massage gently into baby's skin.
Price: Rs 180 for 200ml
Packaging:  Baby Dove Baby Lotion comes in the signature white, blue colored packaging. It comes in a cute chubby plastic bottle with a flip top cap. The color combination is soothing to the eyes and the flip top cap makes it easy to dispense the product. The cap shuts tights so it's perfect for travels without worrying about spillage in bags. The bottle actually resembles the shape of a drop and feels so nice to hold in hands. The bottle can easily fit into small bags and is to travel with. One of the cutest packaging I have ever seen!
My experience with Baby Dove Rich Moisture Nourishing Baby Lotion:
"Baby Dove" skincare range includes 4 products –soap bar, lotion, wipes and diaper rash cream. I actually wanted to go ahead and buy all of them because they look so tempting. But I started with this Baby Dove Rich Moisture Baby Lotion.
I absolutely Dove for its ultra moisturizing soaps and body lotions. Unlike regular soaps which dry out my skin, Dove soaps are quite hydrating and leaves my skin soft and smooth because they are made with 1/4th moisture cream.
I have been using this lotion on my baby for quite some time and have fallen in love with it!
Fragrance: My favorite part of this Baby Dove Rich Moisture Nourishing Baby Lotion, the fragrance. This Baby Body lotion has a mild scent which feels very soothing to my senses. Also I love that the scent lasts for long. I always end up applying it on my own hands while I am using it on my baby because of its beautiful fragrance.
Texture:  The Dove baby lotion has a very nice creamy texture not too thick, not too thin and hence gives an easy application. It spread easily and gets absorbed into skin pretty fast which makes it easy to apply on the baby. The lotion is Hypoallergic, Pediatrician recommended with pH neutral formula which makes it perfect for delicate and sensitive baby skin and is suitable for newborns as well.
Moisture: The lotion is intensely moisturizing and keeps baby skin soft and smooth throughout the day. I just need a small amount of this baby lotion for each application. I love that it doesn't feel heavy or greasy at all rather feels quite comfortable in spite of its nourishing formula. I prefer to apply it again during the night so that the skin remains moisturized.
This Baby Dove Nourishing Baby lotion is really affordable. And, it is easily available online on Amazon, Firstcry , Nykaa.com and even in stores.
Baby's delicate skin is so vulnerable and prone to dryness in winters even more. And this Baby Dove Rich Moisture Baby Lotion takes good care and keep skin soft and smooth.
But it is not a natural composition and contains chemicals like petrolatum( mineral Oil) which might not work for all moms. So, if you are looking for a more natural composition I will suggest the "Mama Earth Nourishing Baby Lotion"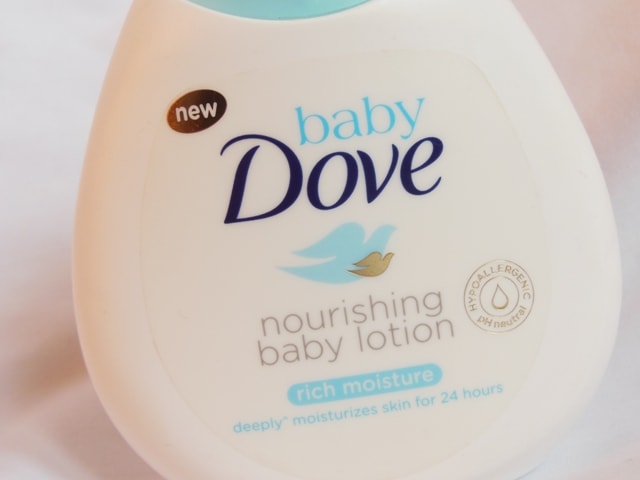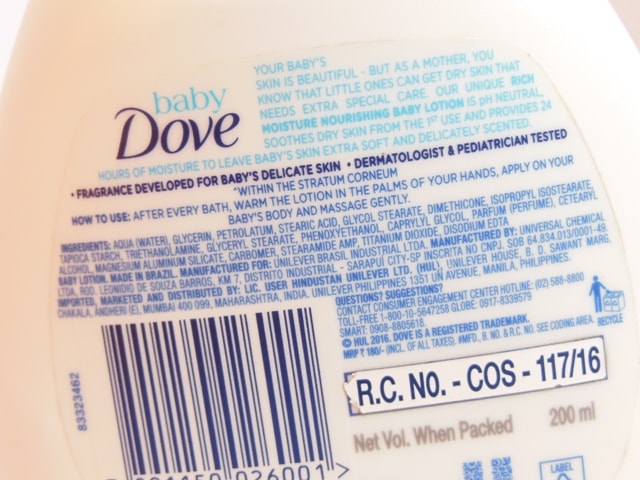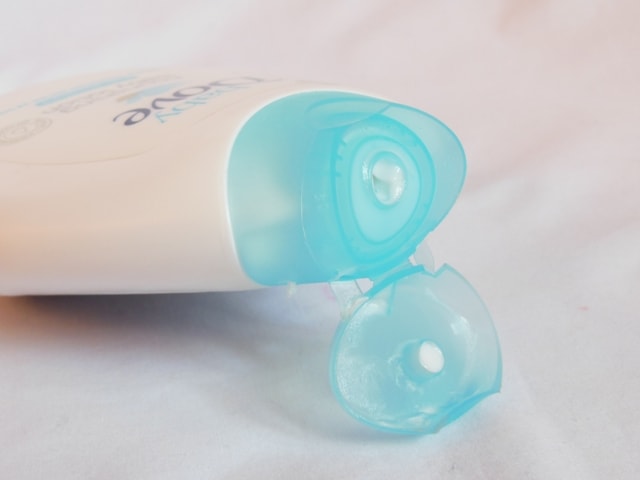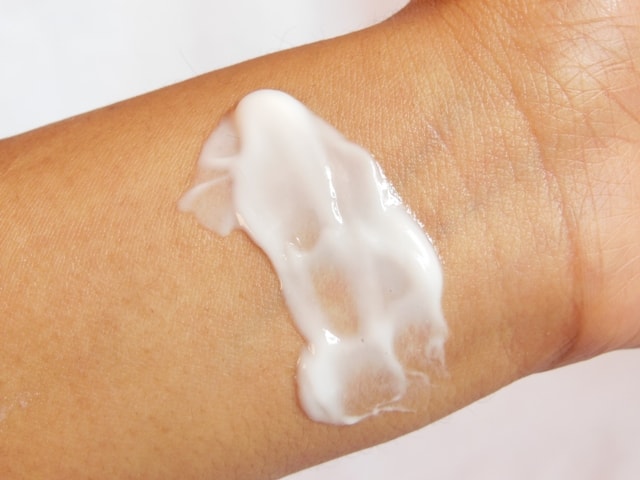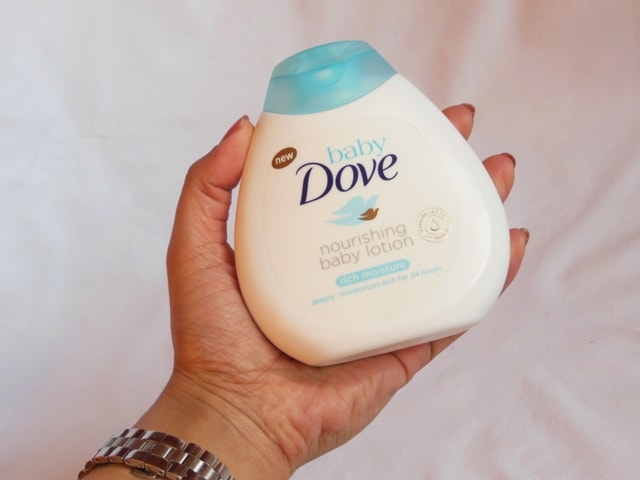 Ratings: 4/5
Don't Miss to Checkout:
Have you tried Baby Dove Rich Moisture Baby Lotion? Which is your favorite Baby Skincare Brand?