Aveeno Positively Nourishing Smoothing Body Wash Pomegranate + Rice Review
Today, I will be reviewing one of my first purchases here in USA, Aveeno Positively Nourishing Smoothing Body Wash with Pomegranate + Rice.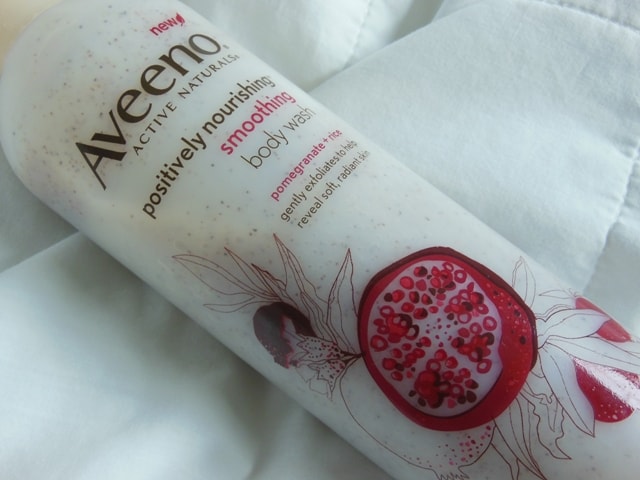 Product Claims: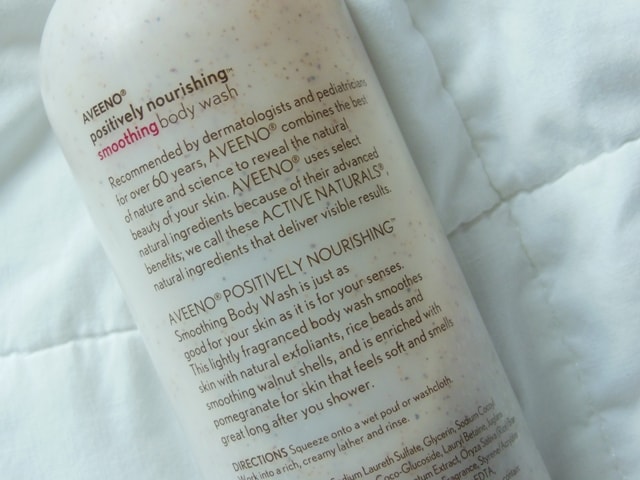 Direction for Use:-Squeeze onto a wet pouf or wash cloth. Work into rich creamy lather and rinse
Ingredients:-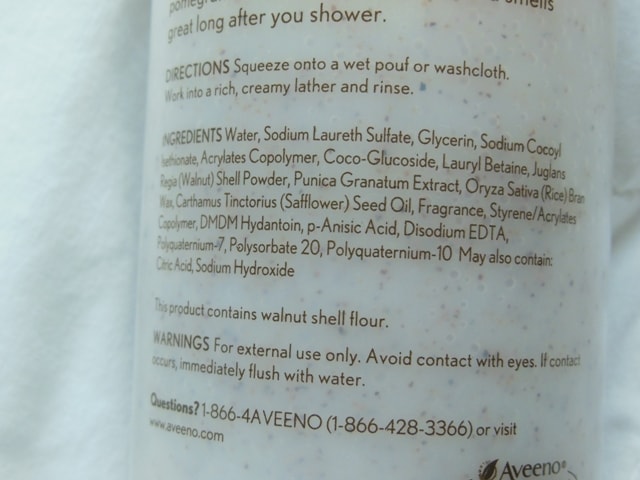 Price:- 6.99$ for 16Fl.Oz.(473ml)
Packaging:- The body wash is housed in a translucent long cylindrical plastic bottle with a flip-top cap. The packaging is sturdy but impossible to carry along during travels due to its big size. A pump dispenser would have been better than the flip-top cap as it will be difficult to squeeze out the product overtime.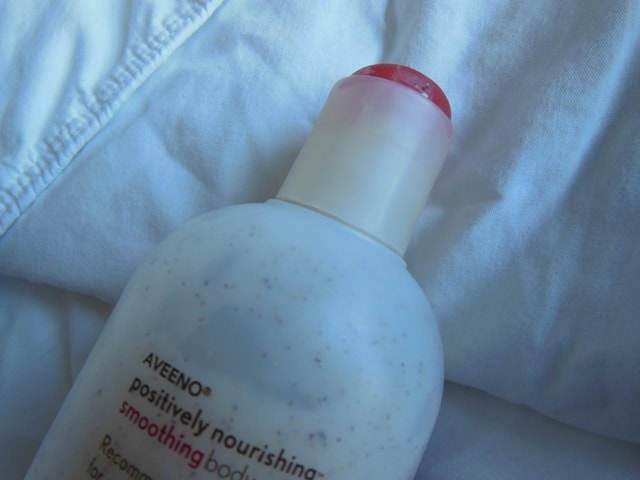 My experience with Aveeno Positively Nourishing Smoothing Body Wash:-
Aveeno Body Wash has rich creamy texture with a large number of scrubbing particles distributed evenly all over the liquid. The consistency is on the thicker side and slightly gel-like but spreads nicely over the body without slipping from hands.
The body wash is infused with a sweet fruity scent with a Pomegranate touch to it. The smell is fruity but pleasing to the senses and is so mild that it wouldn't interfere with any other fragrances you would like to wear.
The dusty cream color of the body wash with brown scrubbing beads doesn't make it one of best looking body washes but it performs like a star. The buttery texture makes me feel like I am indulging myself in a thick layer of body lotion layer. Unlike, regular creamy body washes which fails to provide satisfactory lather Aveeno works up to a rich creamy lather and the mild exfoliating particles which are similar to the seeds of pomegranate fruit does a decent job at removing dead skin cells layer from the skin.
Swatch-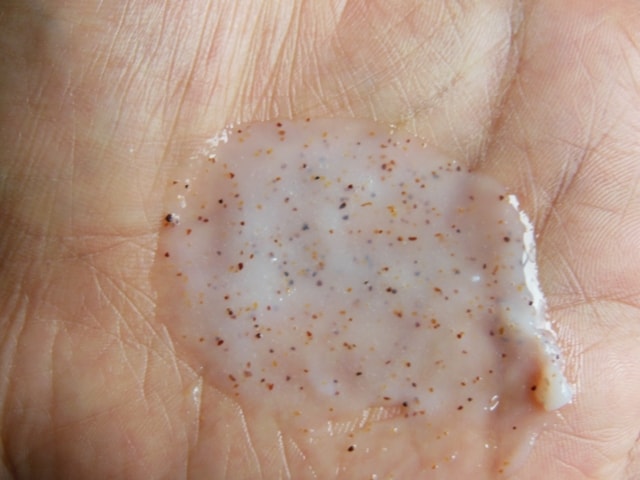 The body wash gets rinsed off pretty quickly without leaving any slippery layer but only velvety smooth skin to touch. The body wash never rips the skin off moisture and feels lightly moisturizing to my super-dry skin. It reduces the moisturizing needs of my skin and I need to follow with a light moisturizer only.
Overall, I like it gentle exfoliating action and creamy texture which makes skin buttery soft and smooth.
Don't Miss to Checkout:
Pros of Aveeno Positively Nourishing Smoothing Body Wash:-
Rich creamy texture
Lather well
Pleasant fragrance
Gentle exfoliating particles
Leaves skin buttery smooth
Moisturizing to my dry skin
Easy on pocket
Contains natural ingredients like Walnut shell flour and rice bran.
Free from Parabens
Cons of Aveeno Positively Nourishing Smoothing Body Wash:-
Availability in India
Pump dispenser packaging would have been easy to use.
Recommendation:- Aveeno Positively Nourishing Smoothing Body Wash does an excellent job at all the front it is creamy, it lathers, it has exfoliating action and with all this it has a pleasant scent. It has left me mesmerized with its result on my skin which feels much smoother and softer. It is one of the best body wash I have used till date I am highly impressed with Aveeno skin care products, and I couldn't wait to try some other products from Aveeno. Highly Recommended!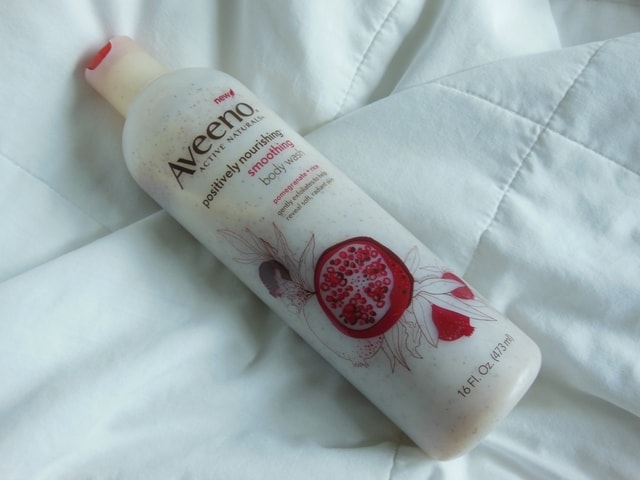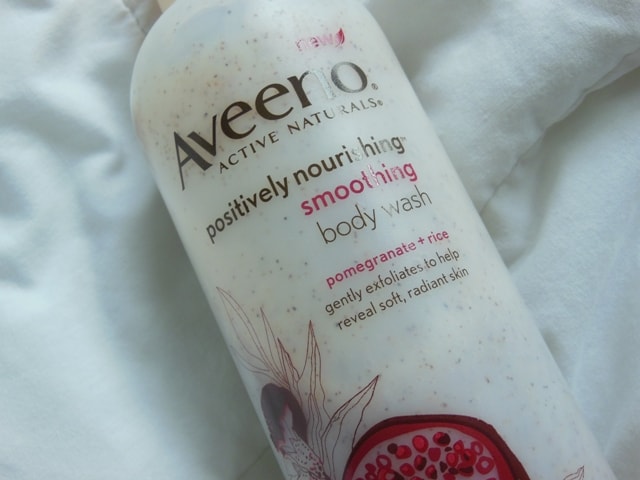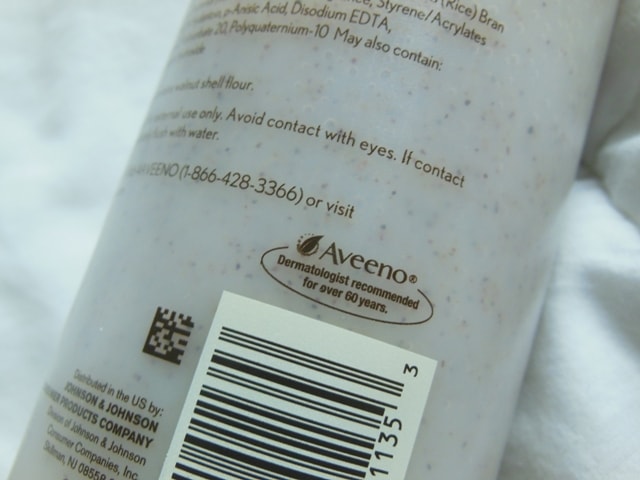 Rating:- 4.9/5
Have you tried Aveeno Positively Nourishing Smoothing Body Wash? Which is your favorite body wash