August Fab Bag 2017 Review
Happy August Everyone! I am so excited to share with you that my August Fab Bag 2017 is here. Receiving my bag again on the 1st of the month. Yayy!! The theme of this month's Fab bag theme is "The Flawless & Fierce". I love it more because it's my birthday month. Last month I received it a little late but not this time.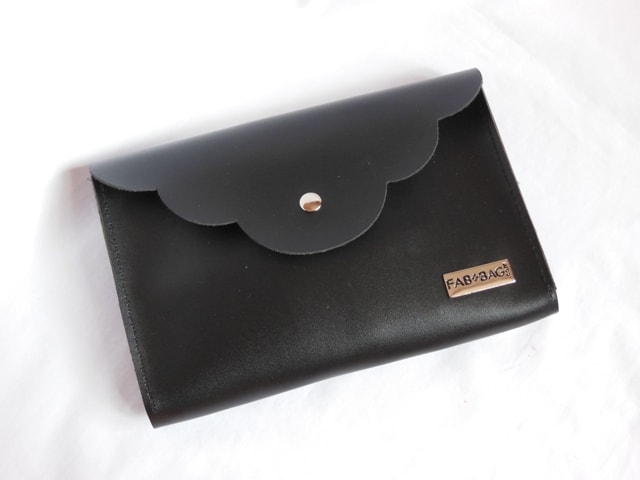 Price: Rs.599/- per month (Buy HERE)
The video is now live:
It is a black colored leather touch wallet which feels nice in hands. Let's just see what all I received in my AUGUST Fab Bag 2017.
Products I Received:
Bella Voste Premium Lipstick Peachy Punch – Rs.449( Full size)
Mond'sub 3d Face and Neck Mask: Rs.200 (Full size)
Just Herbs Malabar Lemongrass Boy wash: Rs.545 for 200ml ( 50 ml Deluxe Sample)
Opulence Sugar Scrub: Rs.500 ( Full Size)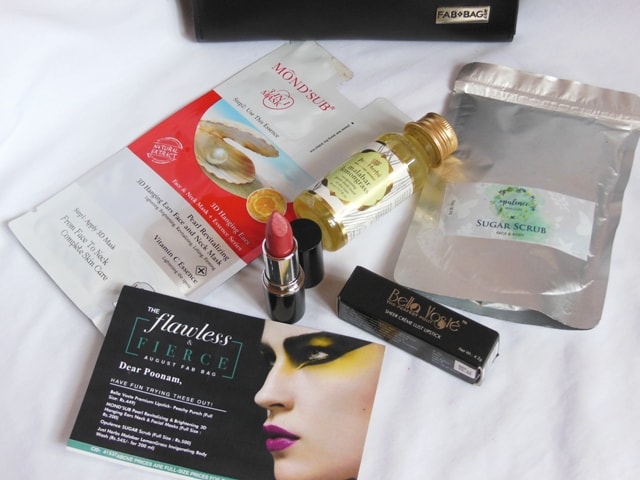 August Month's Makeup Choice:
I got to choose one from a few of the shades of  Bella Voste Lipsticks and I picked this pretty peachy shade called peachy punch.
Product Details:
Bella Voste Premium Lipstick Peachy Punch: I got this shade thinking it to be a peachy pink shade but it is more of a red-coral toned shade with a creamy shine. I absolutely loved the pigmentation and the buttery smooth texture of this lipstick. It doesn't stain lipstick and gets removed pretty easily but if you have dry lips and looking for a moisturizing lipstick give it a try!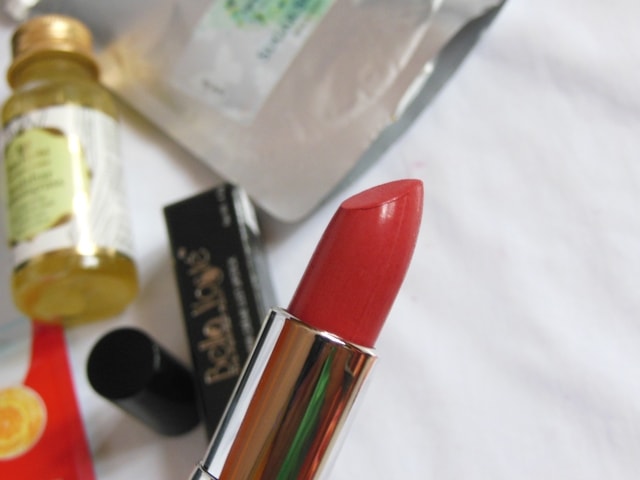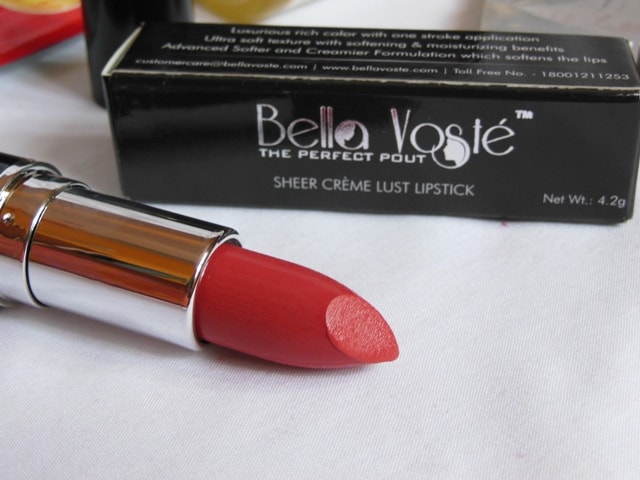 Mond'sub 3d Face and Neck Mask: I am obsessed with sheet masks and if you follow me on Instagram you must have seen my video using this mask. I love this face and neck mask because it is very hydrating to the skin and is enriched with vitamin C for extra nourishment and anti-ageing effects.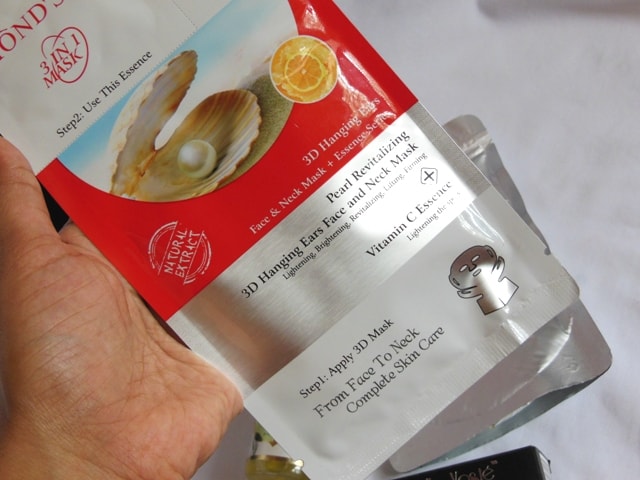 Just Herbs Malabar Lemongrass Body washes: As you all know,  I love Just Herbs Skincare products, they work really well for me. I haven't tried their body washed before so really excited to try out this one. Lemongrass version just feels perfect for this weather.
Opulence Sugar Scrub: Â The most expensive product of all is this Sugar Scrub. I am all about natural scrub these days and this Sugar scrub is enriched with so many natural oils that I feel like drenching in it right away. Super duper excited to try out this one!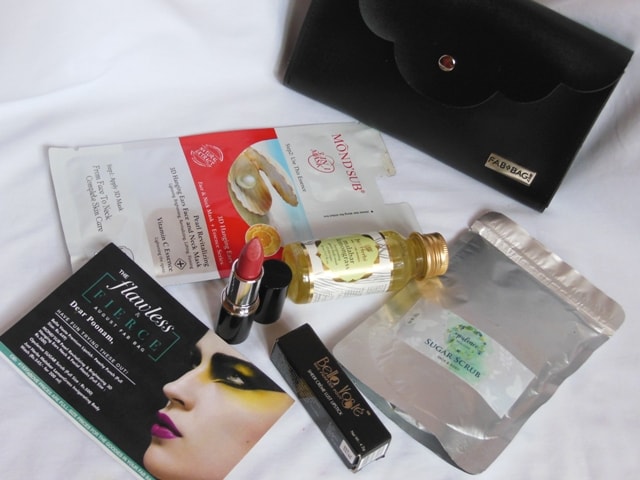 Overall:
This month's fab is worth around Rs 1250 which is good and we get 4 products in total with 3 full sized products which are great! I got some new brands to try and I am super happy for this Mond'sub face and neck sheet mask because I love it so much!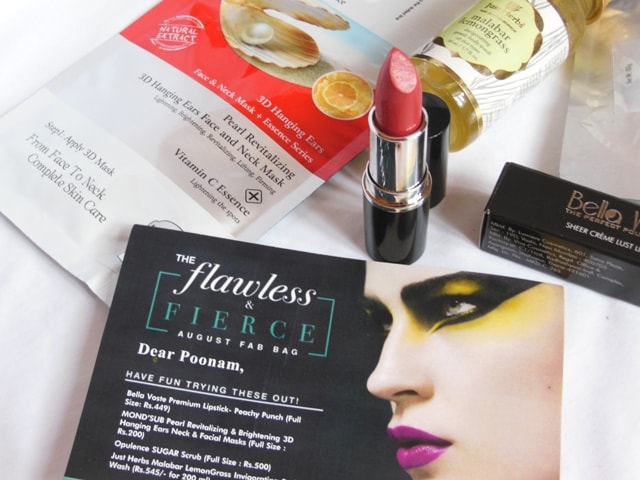 Don't Miss to Checkout:
Have you booked your August fab bag? Which one is your favorite product here?
PS: Bag sent by brand for consideration