Asian Paints #WorldInteriorsDay Celebrations: Bloggers Meet
Hey Gorgeous,
I so wanted to be a part of this amazing Asian Paints #WorldInteriorsDay bloggers meet celebrations and be there in person get some awesome tips from Film Production Designer Shruti Gupte herself, who hosted this unique workshop with Asian Paints at Asian Paints Signature Colour Store in CP On the occasion of 'World Interiors Day', which was on 28th May.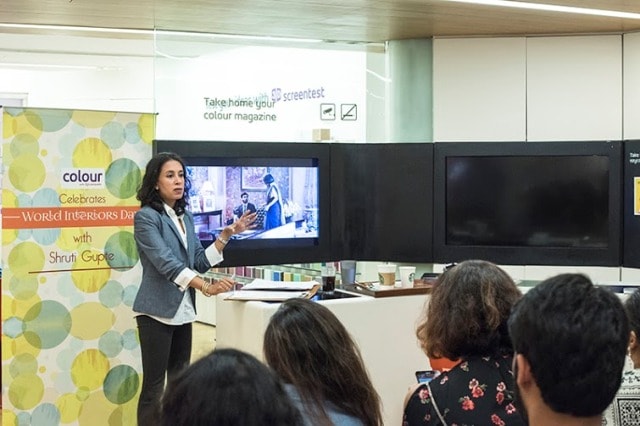 Shruti Gupte is renowned Film Production Designer and she is mind behind homes and interior spaces and films such as 'Aisha', 'Taare Zamin Par', 'Khoobsurat', 'Lunch Box' and others. Shruti Gupte shared her expertise on how to draw inspiration from homes and office spaces designed in popular films. She covered various aspects from designing homes of characters in movies, to tips on how consumers can use designs seen in movies as an inspiration while decorating their homes.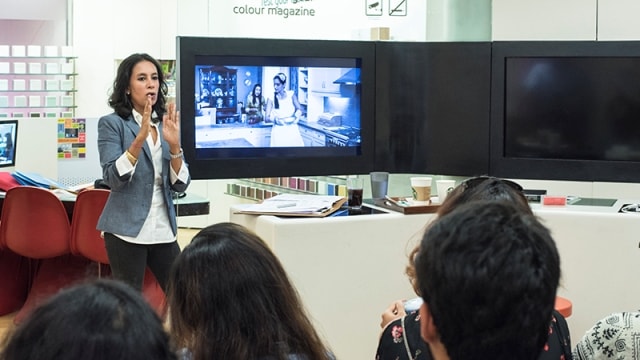 The workshop was centred on the theme 'Intelligent & Inspirational Interiors, from Silver Screens to Your Home'. So one can be experimental and creative with your décor choices and bring to thier homes, the look and feel that they love, admire and aspire for, from their favorite films in a fitting manner.
Shruti also shared that we should bring more Colors and textures in our lives as they are not to be feared but embraced as part of our personality. Our personal and professional environments are an extension of our personality and should inspire our days, help create memories or convey our aspirations. It's time to step out of our comfort zone and experiment especially when Asian Paints Color Store allows us to realize our dreams before we choose to make it permanent."
There were some interesting DIY activites to offer firsthand experience and get to know how one can design his own space.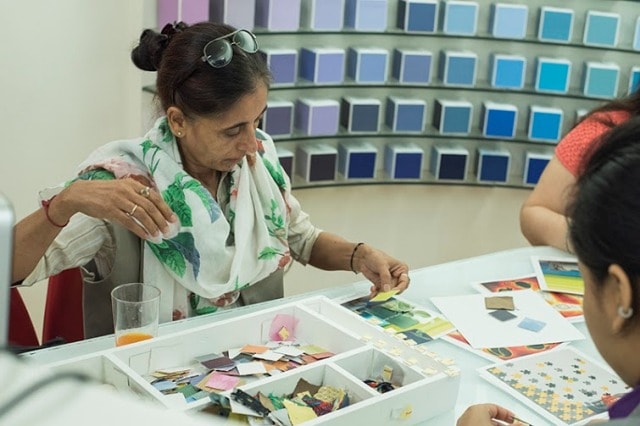 For those who are always looking for new ideas to do up their personal spaces with all that's in vogue and colorful, must visit Asian Paints' Colour Store, CP to discuss their Idea with Asian Paints team and come up with something that you would actually like to have in your space.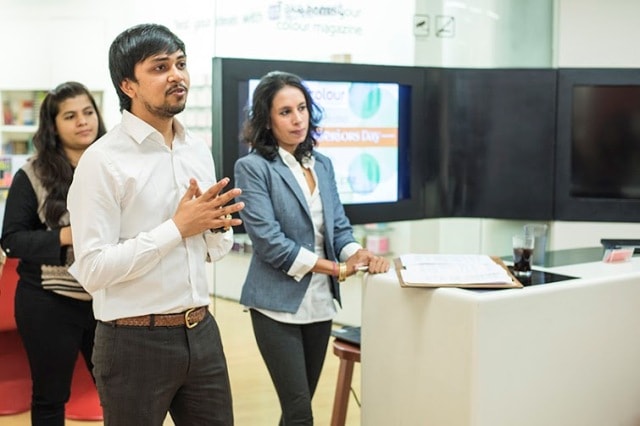 The Asian Paints Colour Store, CP does events on design for consumers so if you are interested, reach out and share your details at the store and be informed about future events.
So, if you are planning to redo your space and want to have some inspiration about designing it, check out Asian Paints Colour store in CP.
Would you love to have your home designed inspired from a Bollywood movie? Are you experimental with colors and designs?