Announcement: India Intimate Fashion Week 
Are you ready guys…?? The temperatures are gonna soar even higher this summers because India's first ever Intimate Fashion Week, IIFW is coming up your way !! Gear up yourself for the hotness ( Lingerie and Intimate wear) from 18th to 19th March at Hotel The Leela in Mumbai.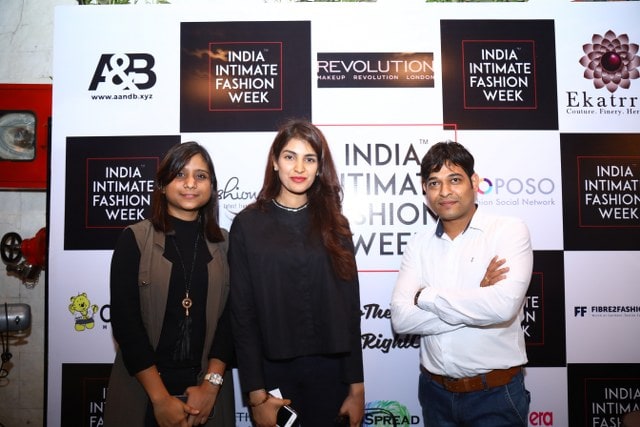 The landmark event will bring together leading premium Indian and International Lingerie Brands, Lingerie Designers, Lingerie E-Commerce, Lingerie Stylists and Experts, Next-Gen Lingerie Talents, Intimate Wear Bloggers, Sponsors and numerous unique visitors from diverse fields under one roof.
Niraj Jawanjal, Founder and Director of IIFW, said "The intimate wear industry is amongst the largest industry's across the world and has grown tremendously in last few years. However, in India, we still consider talking about lingerie and intimate wears as 'Taboo". While we are bringing  a revolution  in the field of fashion through IIFW, we would urge people to open about their choices in this segment and '#BooTheTaboo' in India."
He further added "India is undoubtedly amongst the largest potential Intimate apparel market in the world but we still do not have any worthwhile fashion platform that promotes, showcases intimate wear and its related talent. The concept of The India Intimate fashion Week is to provide  a powerful and decisive platform to connect all potential stakeholders – Brands, customers, designers etc. in one place.", Niraj added.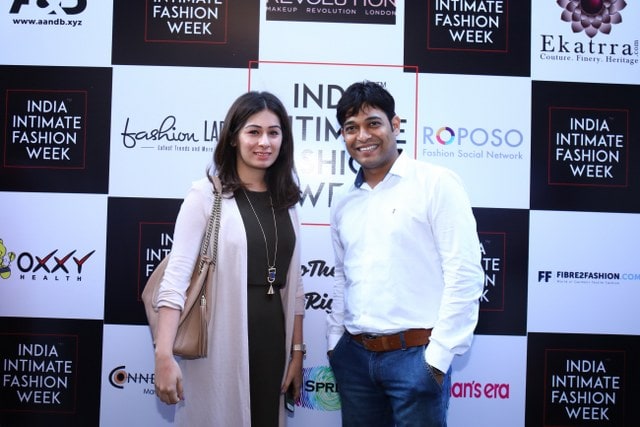 Amit Pandey, Media Head and Associate Partner, IIFW said "With India Intimate fashion Week, we intend bring alive the most elegant yet unexplored segment of fashion in India. IIFW has already gathered much appreciation from Industry stalwarts' since it was announced.
He further added "Intimate wear and Lingerie fashion is still in its nascent stage in India with communication being limited and constrained. Our social media campaigns #BooTheTaboo and #TheRightCup will be focussed on breaking the mindset barrier and facilitating open conversations around the category."
To add more to the elegance of IIFW, the 1st edition of India Intimate Fashion Week will be opened by internationally acclaimed designer Mona Shroff and the glam and glitz of the event will be further added by ace designers like Nidhi Munim, Karishma Jumani, Keith Jackson.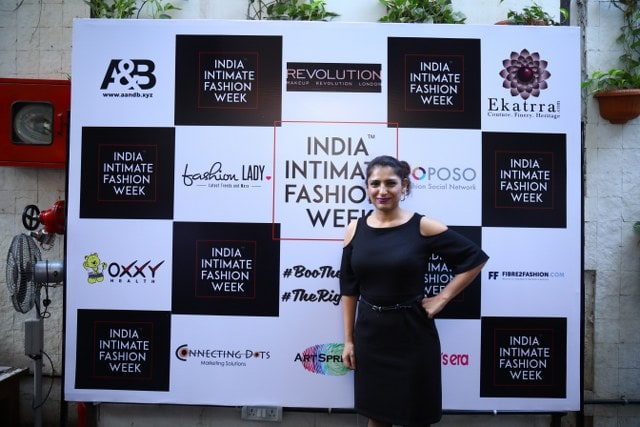 Moreover, apart from ramp walk and fashion shows, IIFW will also witness in-depth analysis of Indian Intimate apparel industry from experts from Fibre2Fashion, who is the official Knowledge and Trade partner for IIFW. In addition to that, internationally recognised Fashion and beauty expert Ramez Basmaji will share some great fashion with to the Fashionista' as an official Fashion consultant.
Glamour is the key quotient of any Fashion show. While the best models in the business will be setting the ramp on fire at IIFW, they will be styled by IIFW's official style partner 'Makeup Revolution London' and promoted by leading Fashion and Lifestyle network 'ROPOSO' as official Social Media Network Partner and A&B Digital Marketing as an official Digital partner. Leading online e-commerce 'Ekatrra' is the official online fashion partner of IIFW.
Intimacy has always been a part of India since ages, whether it is Khajuraho or the Kamasutra, India has a rich history of Intimate art. To exhibit the same, India's leading online Art Gallery Artspread.com, will showcase the finest of the Intimate Arts from some of the best artists across India as official Art Gallery partner of IIFW.
OXXY, India's Largest Healthcare Network which recently launched its Girl Child Development Program where every girl born on OXXY Network will get Rs. 11,000 FD on the name of the Girl Child has associated as the official healthcare partner for IIFW in order to support IIFW and its initiative toward women empowerment.
India Intimate Fashion Week will capture and showcase all segments of the category including lingerie, loungewear, sleepwear, legwear, lingerie accessories, and more for both men and women.
PS: The event is scheduled to be held from March 18th to March 19th, 2017 in Mumbai.