A Beautiful Gesture: Everteen Natural Intimate Wash Hamper
Normally, its just the business thing where PR send us (Bloggers) the product for review, we use it and share our experience but nobody actually cares or give consideration to the packaging part.  Today, I would like to show how beautifully a product can be packed and adding that personal touch to it makes the experience even more beautiful.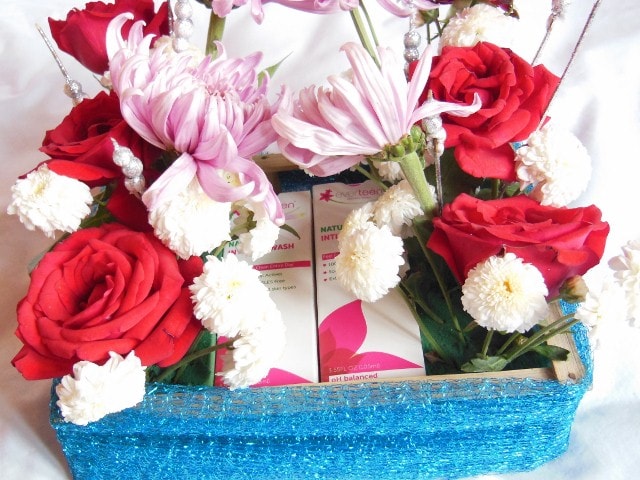 It is an intimate wash which the brand wanted me for review purpose but I never thought it could be made so pretty.. a "Bouquet"! <3. I was feeling loved and almost shouted when I saw this gorgeous bouquet with roses for me.
It has two bottle of the intimate wash placed in the center surrounded by roses and lovely purple flowers…cant tell you how much I liked this bouquet.. but don't worry that's not going to impact my review.
Everteen Intimate wash claims to be the first 100% Natural Intimate wash, I have using it for more than a week, the review will up pretty soon. Will see how it fares on its claims.. 🙂
Stay tuned girls.. !!
Have you received any Bouquet lately?