9 Reasons Why You Should Drink Green Tea
I am sure all of you must be acquainted to the terms "Green Tea", "Anti-Oxdiants" and "Free-Radicals" but if not check out my post on Let's Get Started with Green Tea (Here). Green Tea is claimed to have numerous health and skin benefits. So, today I am listing few of these benefits that it claims to prevent or control.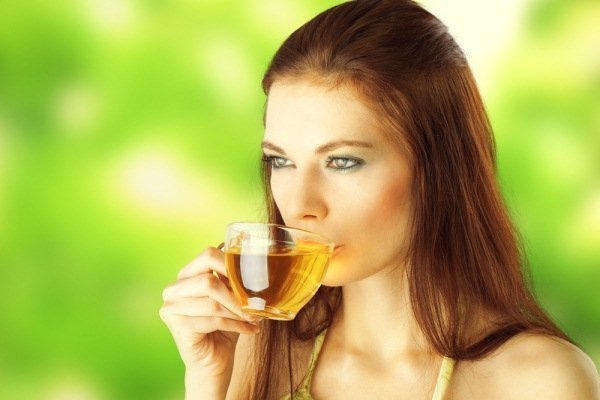 1) Prevents Acne – Green tea contains catechins, which are natural anti-bacterial agents that suppress acne-causing bacteria. Green tea also has anti-inflammatory action which helps reduce any swelling caused by acne and also prevent further breakouts which helps smooth out your skin, and leaves it with a radiant glow, which will leave your friends feel jealous.
2)Prevents Premature Aging – Drinking green tea increases antioxidants supply which will fight free radicals generated from UV exposure. This extra antioxidant protection will prevent your skin from getting damaged by free-radicals which may lead to wrinkles, blemishes, spots and other signs of ageing
3) Helps in reducing weight:- Green tea increases the metabolism rate and speeds up fat oxidation which aid in weight loss and fight obesity  So there can be a possible decrease your waistline by sipping a cup of Green tea. (Sounds tempting huh!!)
4) Boosts Immune System – Antioxidants in green tea increases immunity of our body naturally which helps in keeping common ailments like flu at bay.
5) Reduces Cholesterol – Regular consumption of green tea has been known to reduce overall cholesterol levels, especially the bad LDL cholesterol which ultimately reduces the risk of heart attacks and heart diseases.
6) Reduces chances of getting diabetic – Green tea acts a very good agent in lowering your blood sugar which helps to prevent or at the very least, slow down the onset of diabetes.
7) Prevents Skin Cancer – Green Tea has rich anti-inflammatory and anti-oxidant properties which fight free radicals generated by unnecessary sun exposure that increase the risk of cancer due to DNA damage. Drinking at least two cups of green tea every day can help avert skin cancer in the long run. Adding lemon juice to green tea boosts its anti-cancer properties, go ahead and add a few drops of lemon juice to your green tea to help your body strengthen its anti-cancer properties.
8) Reduces Gums and tooth Problem – Catechins present in Green tea also have antibacterial properties which fights tooth decay, gum diseases and bad breath and  also reduce the formation of plaque.
9) Improves Brain Power – Polyphenols present in green tea helps in improving concentration, prevents memory loss and helps reduce the accumulation of brain damaging proteins in your body.
So, over all it's a refreshing drink which guards you against various skin problems, boosts your health, prevent premature aging and even make you slimmer! Its benefits are enough to justify its inclusion in your daily diet. With regular consumption you will watch your skin becoming radiant and glowing gradually which will make you look and feel younger.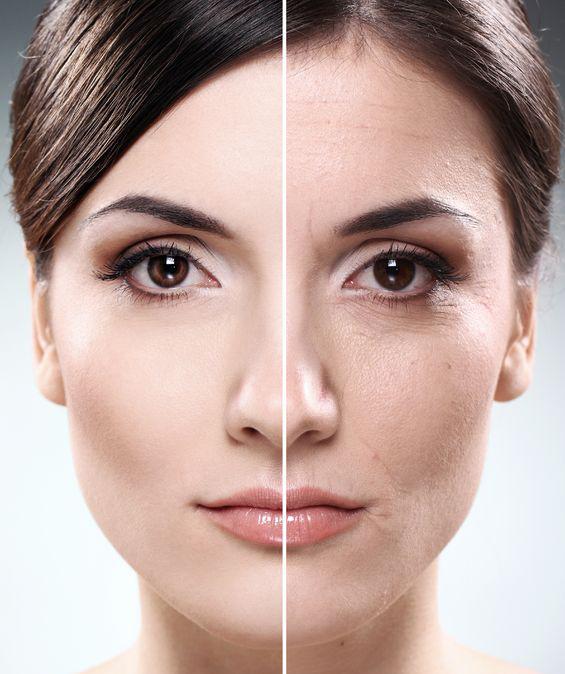 Don't Miss to Checkout:
Point to be kept in mind to get maximum benefit from this natural wonder –
2-5 cups daily.
Have it in the morning, empty stomach while it's hot
Don't buy de-caffeinated green tea as most of the beneficial anti-oxidants may have been stripped off.
I will be sharing face packs/scrubs using green tea in next post. 🙂