7 Spices for Weight loss
We are always looking out for ways to blast off those extra kilos, however, we stick to diet plans that are bland, our idea of the perfect diet is having chicken/fish with salad or brown rice, and we get bored of having the same food everyday! Studies show that when your food does not taste good, you will less likely stick to a diet, no matter how dedicated you are! The result- WE QUIT!!
What if we could add a twist to our boring diet by adding some kitchen spices which not only make food taste yum but also aid to weight loss! Spices are the best way to add flavor to your food while not piling up on excess calories, sodium, sugar or any form of junk! Also, some spices are great for boosting up your metabolism and will help burn fat quicker as well. So, lets see what are all these Seven Spices for Weight loss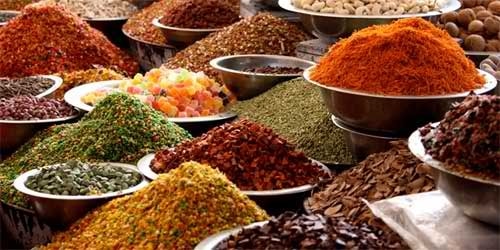 Before we talk about the 7 spices for weight loss, let me give you a few tips that you can actually make use of in your everyday life, to help lose weight;
Tips to Lose Weight:
Drink plenty of water
Consume eggs for breakfast
Use coconut oil while cooking
Consume Green Tea
Have a glass of warm water in concoction with honey and lemon
Have Apple Cider Vinegar to get rid of excess fat
Cut down on sugar
Workout or Just take a walk for a minimum of 30 minutes everyday
Don't Miss to Checkout:
Spices that Aid Weight Loss:
Don't Miss to Checkout:
One of the major problems of dieting is that it does not grant you long term results! Dieting only causes you to gain more weight over time, so try eating everything you like but in small amounts! Go for potion control and work out every day, it will surely help shed off those kilos while still keeping you feeling and looking healthy! You could make use of the 7 spices for weight loss for adding flavor to you meals! So, spice up your life and get fit.
Don't Miss to Checkout:
Which of these Spices are you planning to add to your diet for Weight loss?