When the cool season sets in and the temperatures start to drop, new fashion opportunities arise. As any fashionista knows, the right  accessories can really make or break an outfit choice, and winter is the perfect opportunity to stylize beautifully in layers. Keep reading to find out which 7 winter accessories you should consider for every outfit choice.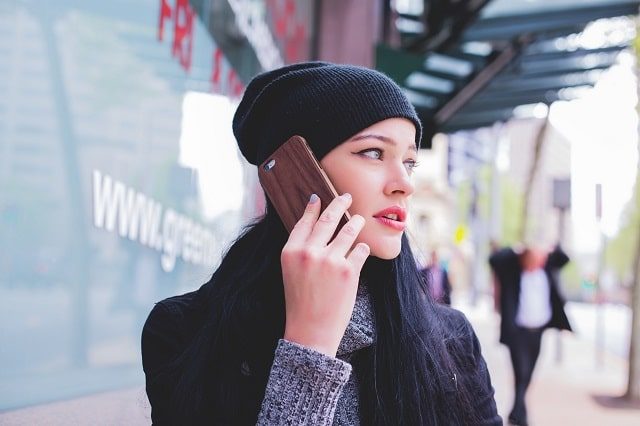 1) Statement Scarf
Any outfit can be dressed up with the right scarf. A statement scarf can really bring an outfit to a new level. With so many prints and patterns on the market, it is easy to mix simple outfits with bold prints and really make a statement. Scarves are really fun to mix and match throughout the season. Since they come in different levels of thickness, you can swap it out to match the fluctuating temperatures.
2)Enchanting Earrings
With coats and layers, sometimes it seems like the outfit isn't being shown off to its full advantage. That's where the right pair of earrings can help your outfit stand out. Opt for dangly earrings that can make a statement no matter what the rest of your outfit looks like. Plus, if you have to be bundled up in a coat, you know your earrings will still be on display.
3) Captivating Phone Case
A phone case as an accessory? Yes, that's right. Phone cases are an extension of style and they can say a lot while hanging out in your hand. A phone case is a fun way to show off a little personality. You can opt for multiple and switch them out with different outfits or find that staple that really reflects you. There's endless design options and variations for durability and protection a s well as
cheap iPhone cases that look amazing
.
4) Comfy Coat
A coat can be protection from the elements as much as a beautiful fashion statement . In the winter time, a dark green coat is a fashion must-have. Somehow this timeless look matches well with a variety of prints and colors, making it an essential for your closet. This color coat has hit the market in a variety of cuts and styles, so you can really find the one that works for you. Throw it on over any outfit and you'll find just the right mix of warmth and style.
5) The Right Booties
Shoes are wonderful additions to many outfits and can really make a difference. As an accessory, they can either be a complement or the center of attention. Booties in winter are a great choice with a lot of flexibility. They can be heeled or not, with accents or without, and come in a wide range of colors and materials. Booties are a perfect accessory in wintertime while still being comfortable and functional.
6) Totally Tights
Tights take a versatile summer dress to a winter wonderland. They provide just enough protection to be warm but still cute. Dresses and skirts are suddenly practical in cooler months with the addition of some tights. Tights are especially great because they come in so many shades and prints. You can also get them in a variety of designs, including with glitter and glam built right in. Sounds wonderful, right?
7) Very Fun Vests
A vest is another addition to an outfit that will help you stand out. Vests can be anything from fur to puffer with one out there sure to match your style. Vests are often warm and cozy, so there's the added benefit of comfort. They go well with everything from a sweater and jeans to a dress and tights. Vests are basically never out of style, so it is really a long – term investment.
Which to Choose?
Try all of them!
Fashion remains fun even when it is time to layer up. Throw on your favourite oversized sweater and get to shopping for these fun accessories that will make every outfit your best outfit. Form phone cases to booties to tights, you'll be looking great from head to toe.