7 Best Essential Oils for Stress and Anxiety
Today, we will be talking all about Essential Oils for Stress and Anxiety Relief. Essential oils have been here for ages but its quite recently that they have become a household name. There are numerous uses of Essential oils in Skincare but apart from that they are also used in Aromatherapy to treat stress and anxiety. Essential Oils for Stress and Anxiety have proved to be quite effective.
Essential Oils are concentrated fragrances taken from the roots, leaves, seeds, or flowers of medicinal plants. Hence, they are free from any chemicals or adulterants. Essentials oils are commonly used in Scented candles and spas for a relaxing experience.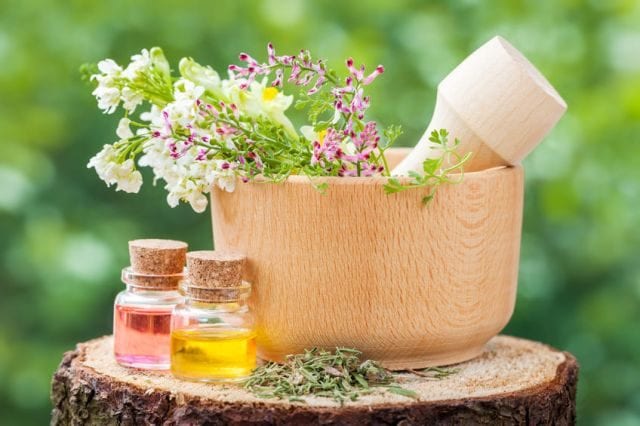 Best Essential Oils for Stress and Anxiety
1.Lavender: Lavenday is one of the most widely used essential oil. Lavender is widely known for its ability to calm and relax. A few drops on lavender oil on the wrist or on your pillow can help you sleep better. Lavender essential oil is proved to have anti-anxiety, antidepressant, mood stabilizing, sedative, and neuroprotective properties. It's a very effective for treatment of Stress and anxiety. If you try only one essential oil, make it lavender.
2. Bergamot  : Bergamot (Citrus bergamia) is a type of orange grown mainly in Italy. Bergamot essential oil is extracted from the skin of the fruit. It is citrus-based essential oils which is good for improving mood and is most effective for depression. Bergamot is great for uplifting mood and treating stress and anxiety.
Tip: Citrus-based essential oils usually increase photosensitivity, so don't apply them when going out in the sun.
3. Chamomile : Chamomile is usually used as a relaxing herbal tea. Chamomile is also an effective relaxing essential oil and works for insomnia and stress relief. Like, Lavendar there are many species of chamomile. And, the two most popular ones used as essential oils are:
German or Wild chamomile (Matricaria recutita)
Roman or English chamomile (Chamaemelum nobile)
However, Roman chamomile is considered more relaxing. The calming gentle Chamomile essential oil is also used for stress-related skin conditions like eczema.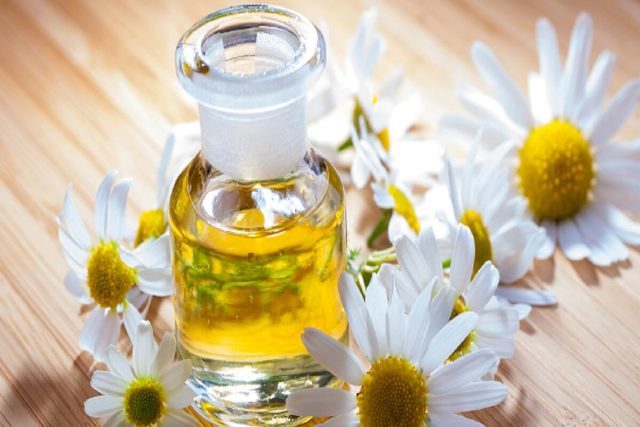 4. Frankincense : Frankincense provides a calming and tranquil energy and is great for treating depression and anxiety. Frankincense is proved to have a positive effect on pain and depression. It feels very relaxing and it is also used in aromatherapy, to deepen meditation and quiet the mind. It can be mixed with bergamot and lavender oils in a 1:1 ratio for an aromatic relaxing experience.
5. Rose: Rose is the king of flowers and is also one of the best essential oil to help with stress and anxiety. Rose essential oil has a very calming scent which helps reduce anxiety. It also works on bringing down the restlessness, irritability and tension.
6. Vetiver : Vetiver Essential Oil has a very calming and soothing scent. It helps in lowering anxiety and cools down senses. It's soothing, relaxing aroma works on reducing hypersensitivity and brings peace and harmony to mind.
7. Cedarwood : Cedarwood Essential Oil is extracted from the wood pieces of the Cedar Wood tree through steam distillation. Cedarwood Essential Oil has antiseptic, Antiseborrhoeic, Anti-inflammatory, Antispasmodic properties which helps relieve several health conditions. Soothing properties of Cedarwood essential oil helps in controlling blood pressure and hypertension.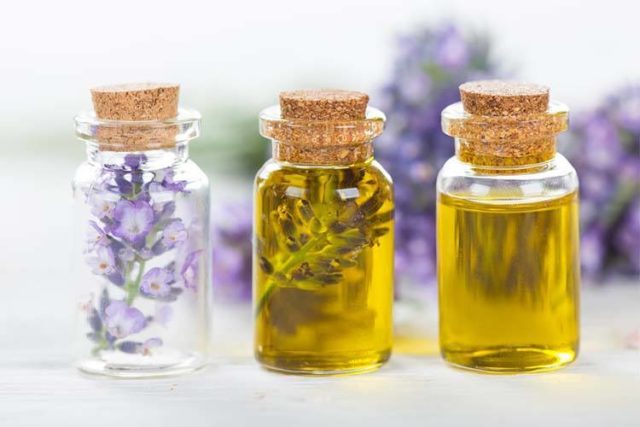 So, these are some of the most effective essential oils for calming the anxious mind. They bring the down the Stress levels and have proven their effectiveness in treating anxiety. Such soothing and relaxing essential Oils aroma boost mental health
Apart from the ones mentioned above these essential Oils are also quite effective in relieving stress and anxiety.
Don't Miss to Checkout:
More Essential Oils for Stress Relief and Anxiety
Angelica
Basil
Geranium
Rosemary
Sandalwood 
Ylang ylang
Because of the modern lifestyles and challenges we face everyday, the body is under continuous stress which is difficult to handle at times and cause health issues. These essential oils will help alleviate some of the stress in your life.
Have you tried any of these Essential Oils? Which is your favorite Essential Oil for Stress Relieving?