65th Republic Day Wishes and Inspired Nail Art
Hello Everyone,
I have no other excuse than a super busy weekend to justify but I am absolutely ready to be spanked by you for doing this post so late… 😛
It was a combo holiday Sunday+Republic day so "Itna to chalta hai".. 😛
Did any of you woke up on early on these super lazy Sunday just to watch the Parade.. ?? I did . 🙂 and have been doing this for past so many years but next time I don't want to watch it on TV and rather hit the Janpath to catch all the action live. (One of my childhood wish.. 🙂 )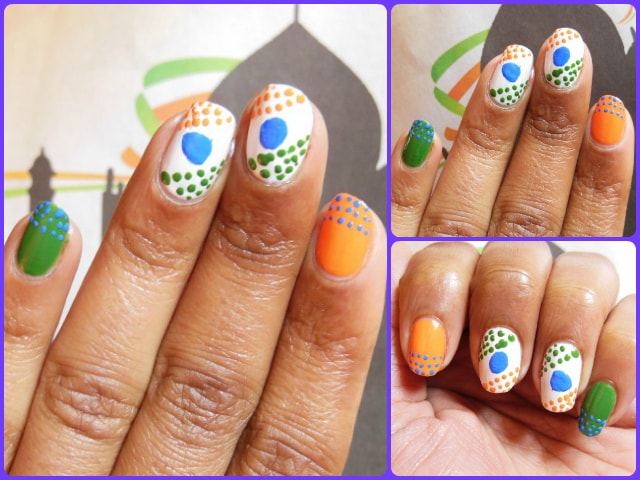 I have completely forgotten that its our Republic day until I opened Google in my phone.. first thing in the morning to check facebook updates .. 😛 .. yeahh I was still under the blanket encouraging myself to get up!!
The Google Doodle with  army personnel riding bikes in tricolor…. 😀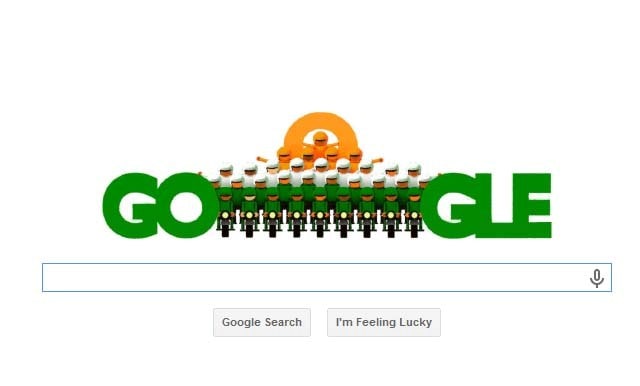 I quickly finished all of the morning tasks that includes taking bath in this freezing weather and jumped on the sofa.. Time to feel proud of our Nation!! 🙂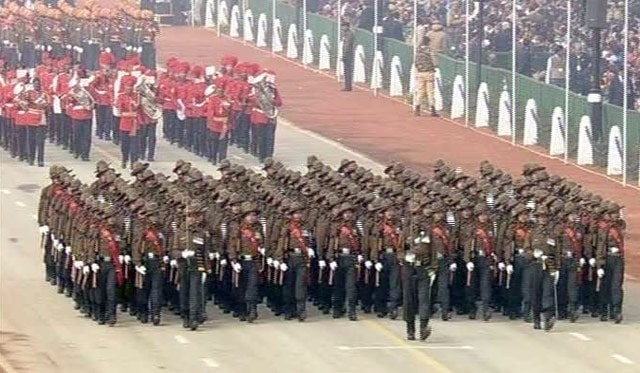 The Republic Day parade is composed so many beautiful elements starting with the absolutely synchronized March Past by all of our Armed forces followed by wonderfully decorated tableaux showcasing culture diversity. There arrives whole bunch of school children dancing to melodious songs.. I feel like connected to our rich traditional heritage.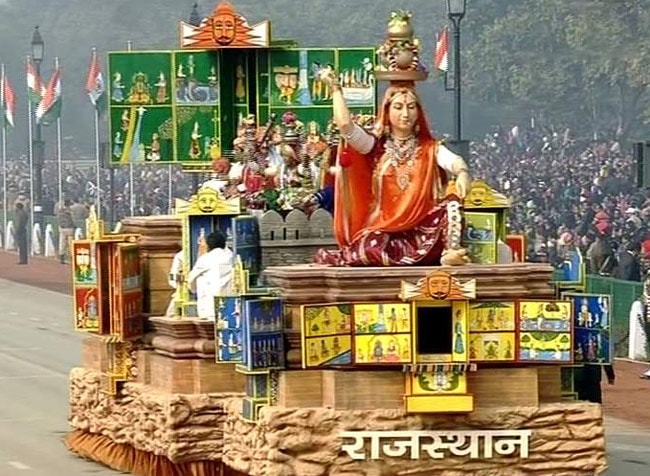 The best was left for the end, the most exciting part of parade …display of stunt by the brave soldiers on bikes. Everything is just so mesmerizing that I gasped in amazement and utter just one word "WoWwww"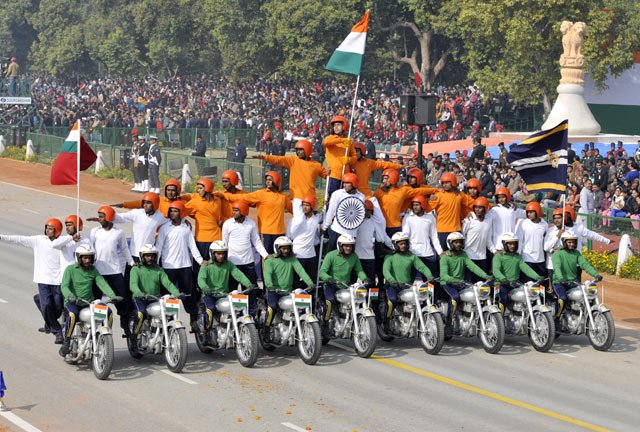 After watching the parade I picked up nail paints in the shades of orange, green white and blue and started drawing something on my nails, though I wasn't sure what actually should I do and ended up with this. I dont think I have the patience of drawing the nails wit precision and hence all those blue stipes got mixed and this is what I ended up with a huge blog of blue instead of wheel. 🙁
This is my Republic day Inspired Nail Art.. I would not call it an Art rather a failed attempt because it is more of a disaster.. I think I shall just leave this Nail art thing and stick to eye makeup only which are fairly easy to do.. Nail art is just not my cup of tea…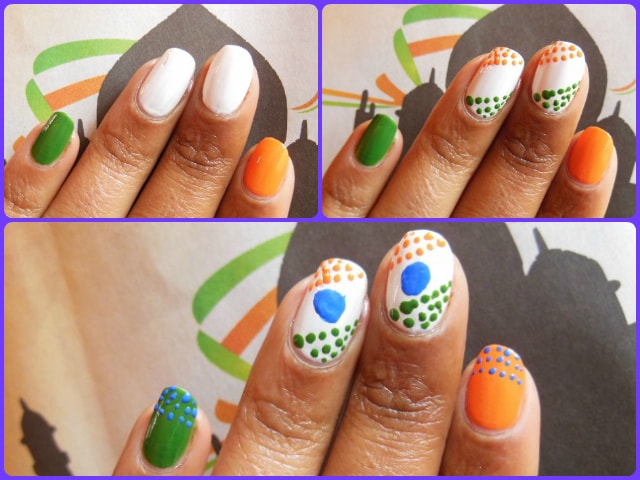 Moment of the Day: The Chief Guest at the event (Japan's Prime Minister) was caught sleeping by the camera-man. :O. May be he is having the Jet lag issue as the parade was too absorbing to get bored. But he was not supposed to be sleeping rather enjoy it. 😛

Which is you favorite part of the Parade? Have you ever been to Janpath to watch the Parade live? How did you celebrated the Republic day.. ?
Big Salute to our armed forces who sacrifice their lives so that weto keep us safe 🙂