5 Worst Dressed Celebrities at Filmfare Awards 2015
Yesterday I shared with you my favourite Celebrity looks from Filmfare Awards 2015. And today its time for some Bollywood bashing and see who all didn't made it, closely committed a fashion crime by their appearance and fashion sense. So lets checkout all the Worst Dressed Celebrities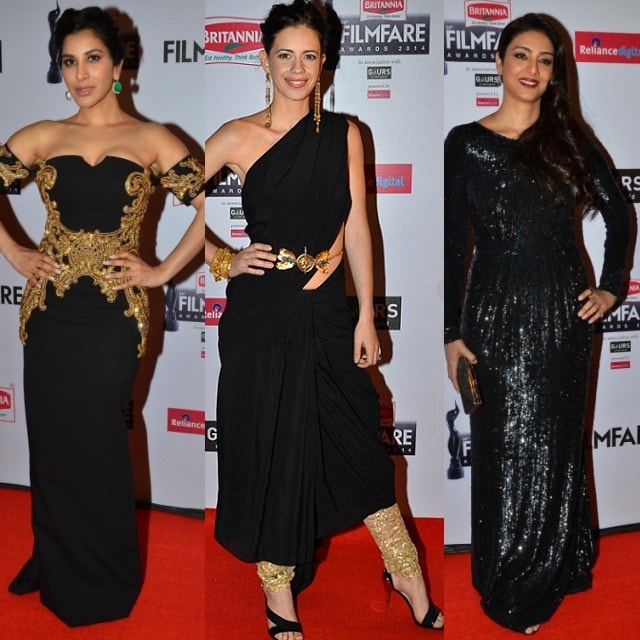 Worst Dressed Celebrities at Filmfare Awards 2015
Tabu: Tabu is topping my least favorite look of the day. She chose a full sleeved black Vizeyon gown. There was too much sparkle in her outfit and neither the length nor the fit worked for her. Though her makeup saved a bit for her, with side swept hair and bright red lips. She could have looked way better, but disappointed!!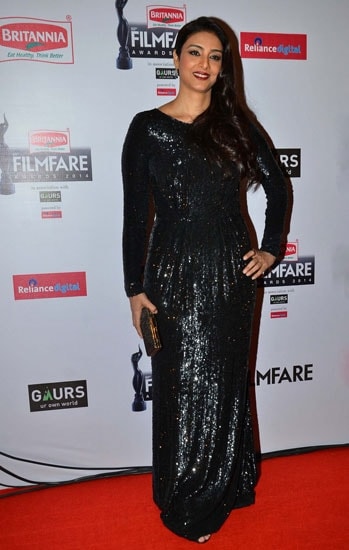 Vidya Balan: Another Saree look from Vidya Balan, though I love her traditional look at times but this one is a disaster. She wore a taupe golden-blue Saree with a bright Royal Blue blouse. She draped the saree in the laziest manner like she had just 2 min to dress up and that blouse fitting is ridiculous.. look at the sleeves.. gossh!! Her makeup is another thing that I better not talk about .. that red lipstick is an eye sore 😛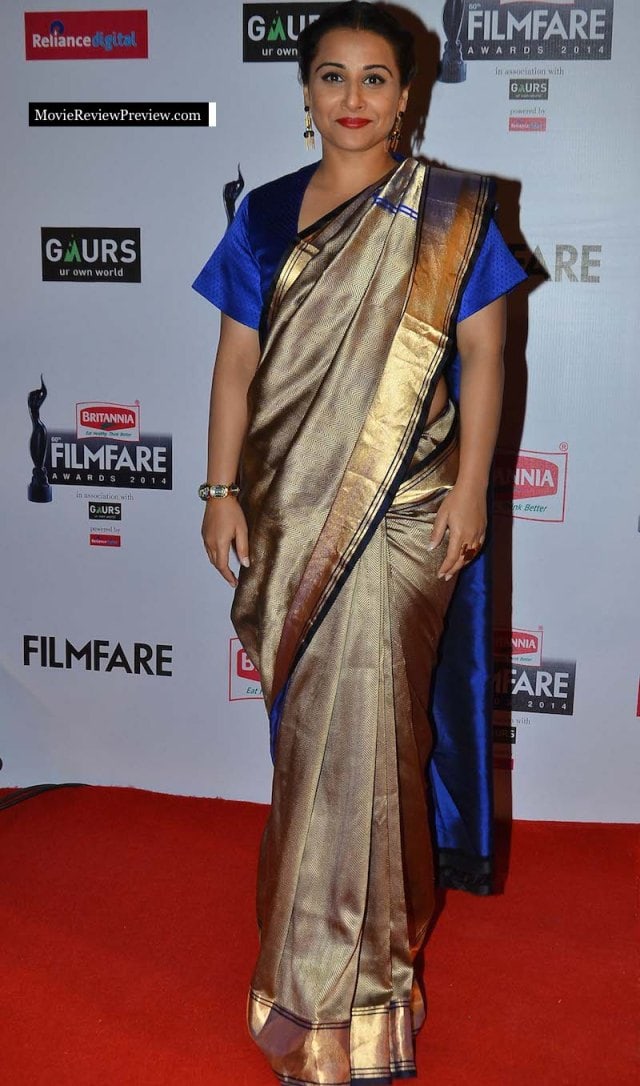 Amrita Rao: Amrita Rao went for a bright Red bridal gown with sheer sleeves by Anshita Naranag. I think she forgot she is coming for the Awards and not for a wedding 😛 . I liked her hairdo but the matching red lips and dark smokey eyes didn't worked for her either. A glossy neutral makeup would have been better what say?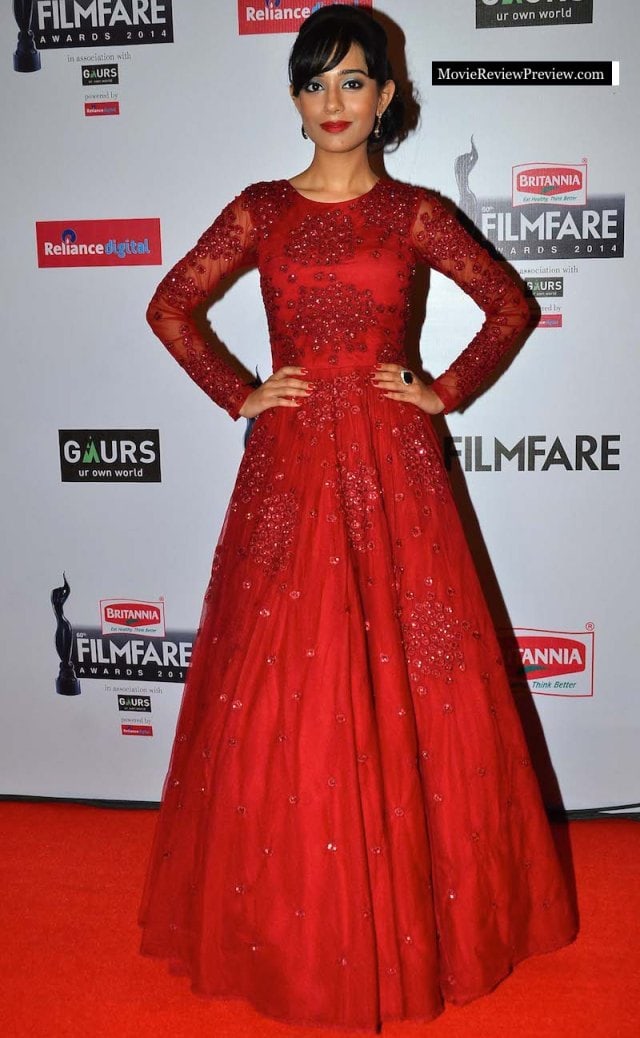 Kalki Koechelin: Out of all other, Kalki tried to experiment with her look. She chose a fushion saree for her look by Nikhil Thampi. There is something odd about her look especially the length of the saree and blingy golden pants. She accessorized her look well with waist belt, earrings and wrist accessories but overall nothing worked for her.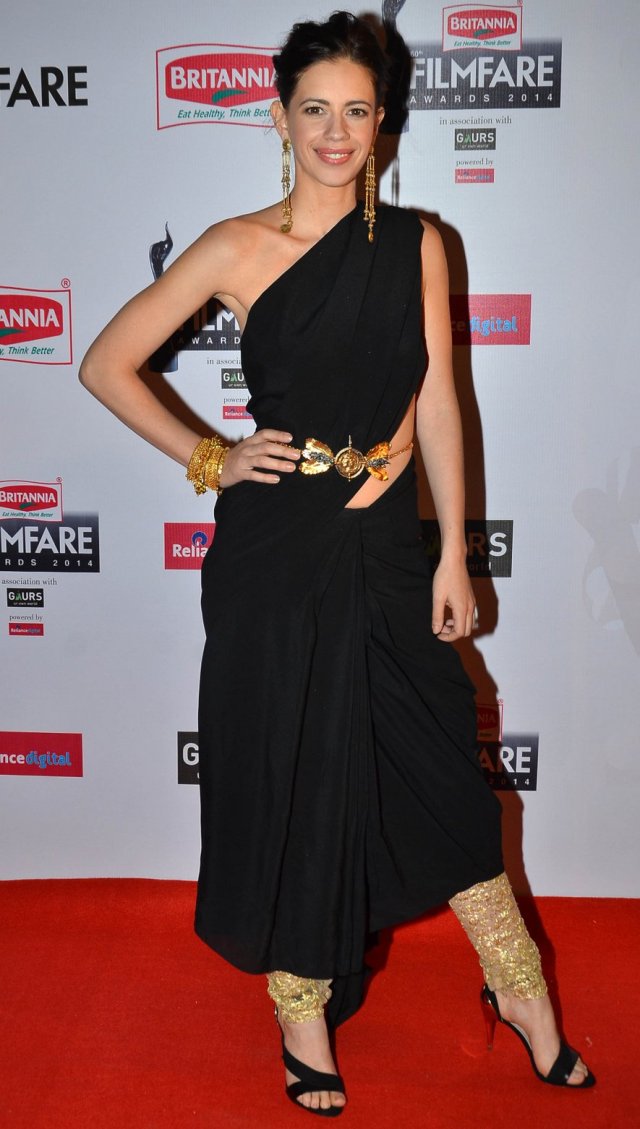 Nargis Fakhri: Nargis is another disappointment for the day. Her red carpet look was way too casual for the event. She chose Sonaakshi Raaj outfit with beige yellow embroided blouse and blue harem pants. Her hair fringes added on to the failure for look. I loved her Baby pink clutch though 😉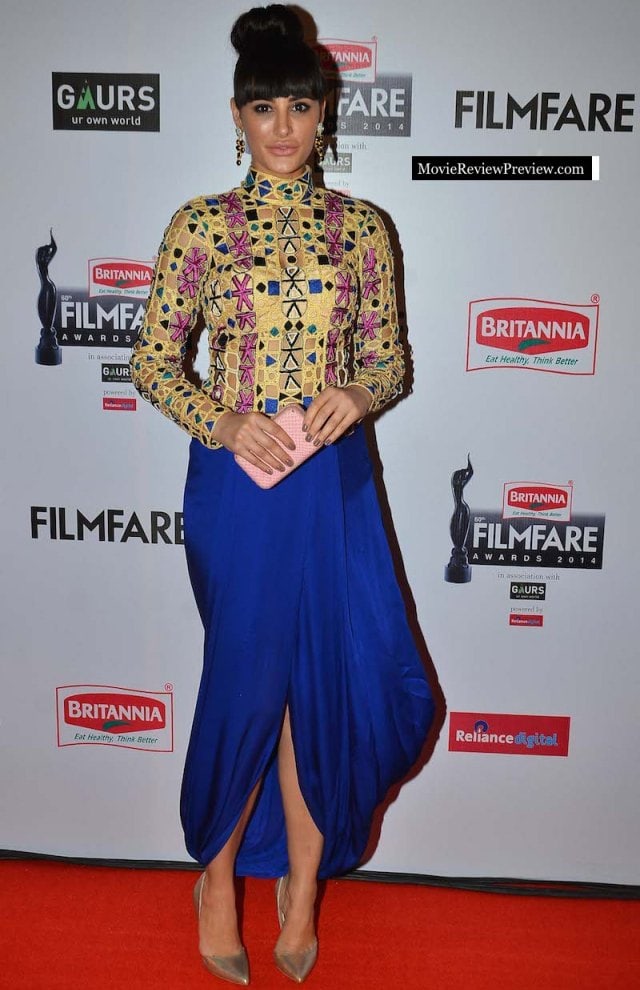 Who according to you is the worst dressed here? Anyone I missed a mention 😛 ?