5 Favourite Lipsticks 2014
Hello Everyone,
Today I will be listing my favourite lipsticks of 2014. I wasn't exactly sure that I have been wearing mostly reds round the year but now I know I have too many red in my collection: P. I promise to switch shades to pink or peaches this year. Also, there are not many drugstores in the list (No Maybelline, Colorbar, Revlon .. 🙁 )as I have been strictly avoiding them to get to try luxury ones and I am happy that most of them worked out well for me. But 2015 is going to be different you can tune in for more drugstores and affordable products featured on the blog but lets checkout my favorite lipsticks from 2014.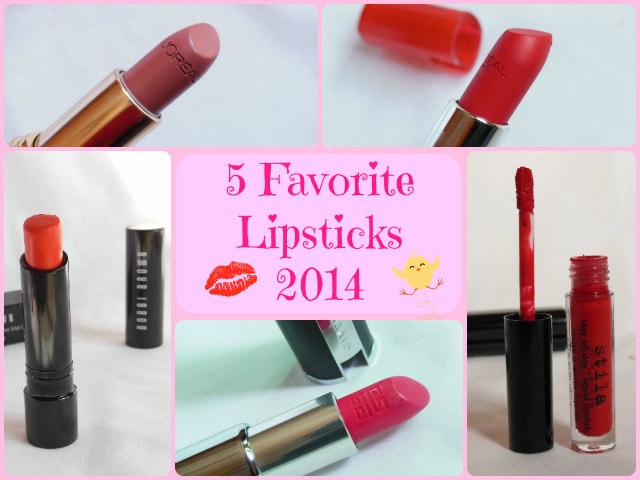 5 Favourite Lipsticks 2014:
So, this is my list of best lipsticks of 2014.
Don't Miss to Checkout:
Which was your favourite lipstick in 2014? Do you like Reds over Pink?