5 Best Lipsticks 2015
Hello Gorgeous,
I love saying good bye to things by rounding up and recollecting things that have happened between and the same is true with blogging years. So, I will share a list of products that I loved or hated during 2015. I will be doing a separate post on my Makeup Favorite of 2015 but as I have lot of lip products in my favorites list and I didn't want it to be lipstick centred post, I am doing it separately here.
We have already talked about the Worst Products of 2015 and Best Skincare Products 2015 now it's time to talk about the product I loved the most.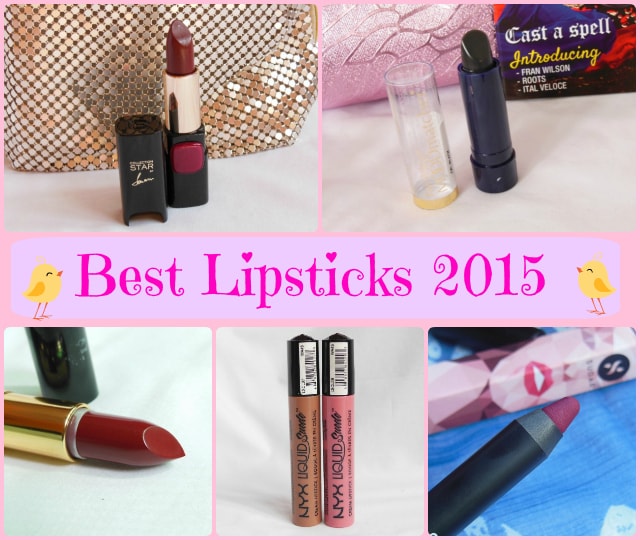 List of 5 Best Lipsticks 2015:
This is my list of favorite lipsticks of 2015.. my apologies if you see vampy winter like shades in here.. but I promise there will be more neutrals in 2016.. ( Pinky Promise)
Which were your favorite lipsticks this year? Share your list in Comments.