5 Beauty Essentials That You Should Buy Online
Online shopping has revolutionized the way we buy things forever. From apparel to groceries, just about anything can be purchased online, just as long as you know where to look.
With trial and error, we have learnt what things we should definitely try in person. Still, online shopping throws up options that would not be available otherwise. The convenience of ordering things from the comfort of your own home cannot be discounted.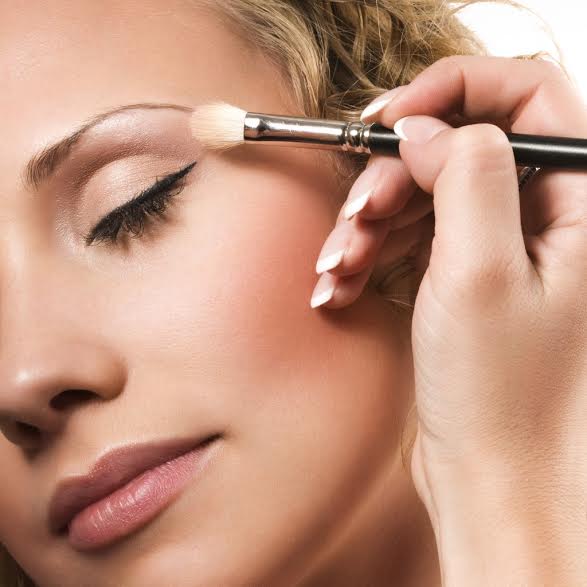 Here's a list of beauty products that you can buy at Rediff without needing to try them beforehand:
The Scent Of A Woman : Honestly, half the reason you'd buy attar online is because you hardly find attar otherwise. Unlike normal perfumes that have layered base, middle, and top notes, all of which need to suit you, attar usually comprises of a singular scent. This means you can buy it on the basis of the scent you like and rest assured that there won't be any surprises.
Brush It Off: Please do yourself a favour and buy your next eyeshadow brush online. Definitely get a foundation brush as well. Makeup brushes can be extremely versatile, and last you a good while if maintained properly. When you buy these brushes from e-commerce websites,  you can be sure that you get fresh pieces, not ones you suspect have been collecting dust on store shelves forever. The variety online at Rediff.Com is unmatched at any singular makeup store, and with all the sales, you can even get them for cheaper.
The Straight And Voluminous: From irons and hairdryers to velcro hair rollers, the appliances we use on our hair on a day to day basis are many and varied. Finding a brand that stocks the correct barrel size for your curler, is no easy task. Neither is finding a brush that suits your hair type and length. But if you look under the beauty and personal care section on most e-stores, all your problems disappear with a quick search. Not only do you get the best of the imported brands, you sometimes luck out and get deals like a straightener free with a hairdryer – and all from your favourite brand.
The Long And Short Of It: Maintaining an edgy new hairstyle can be hard, especially with how expensive trims can be at the salon. Even if you're adept at trimming your bangs yourself, finding a decent pair of sharp scissors to cut hair is like looking for Atlantis. An easy solution? Online shopping. You'll find everything from thinning to trimming scissors of the highest quality, and with adequate maintenance, they'll last you a long time.
A Bed Of Nail…Paints: The number of OPI nail paints you find in a store? A couple. The number online? An entire range. Find nail paints that are being used globally to keep up with the latest trends.
It takes a while for regular stores to catch up on their restocking. But you can find the exact shade and kind of nail paint you need (matte top coat, anyone?) online, soon after a new trend in nail art makes the rounds.
So what are you waiting for? Head over to indulge in some shopping from the comfort of your own home.