4 Tips for Making the Right Choices When Buying Makeup Online
It's no secret that the world of makeup has evolved tremendously over the last few years. Not only are beauty influencers and YouTubers awarded celebrity status nowadays, but more and more TV personalities and other celebrities are creating their own cosmetic lines. This is what has put makeup on the map for many people.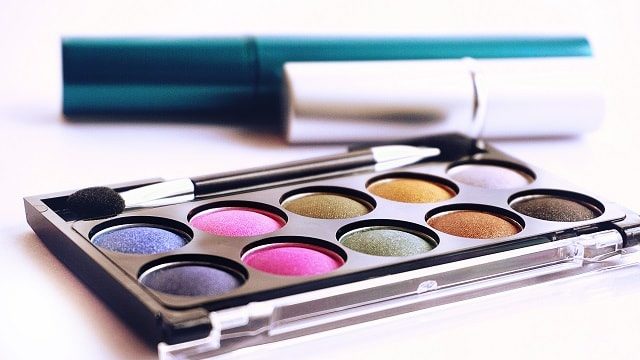 Image Source: Pexels
4 Online Makeup Shopping Tips
With the ever-increasing demand for new products, stores have a hard time keeping their stock updated and their products on the shelves. Therefore, finding a beauty product that matches your complexion has become almost impossible at the physical locations. Fortunately, online makeup shopping is the best solution to this issue. Here are four tips for successfully buying makeup online.
1. Pick the Right Product
If you have ever browsed a retail website dedicated to beauty products, you probably noticed that shopping for cosmetics online usually offers you access to a larger selection of items. This is both a blessing and a curse as navigating the items on stock can get tricky. For this reason, it is important to take your time and consider all the options.
Are you looking for the perfect red lipstick? Not only are there multiple brands who make this kind of product within every single price range, there are also several types of textures, finishes, and hues to reflect upon. The same is true of any other product, such as foundation, especially when it comes to mature skin products. If you have mature skin and need a foundation that can meet your skin's needs, you can check out this article on the
best foundation for mature skin over 40
and several other types of makeup for aging skin.
When shopping online for makeup products, before placing your order, first consider your complexion's needs, as well as your budget. Don't rush into it. It is better to spend a few hours on making an informed decision instead of buying something thoughtlessly and having to return it.
2. Read the Reviews
After you have narrowed down the list of the products you consider to be suitable to a few options, it is time to read some reviews. Many makeup retailers have a dedicated section for customer opinions integrated into their online platforms. Customer reviews are a great way of finding out how others got along with a product, be it an
eyeshadow palette
, a primer, or a concealer.
Nevertheless, if you want to be thorough, you should consult an external source as well. Websites such as MakeupAlley are a great and honest discussion forum where beauty product lovers from all around the world can gather and share their thoughts. Creating an account is free and takes just a few minutes, so why not give it a try?  
3. Look Up Swatches
Although color range is an important factor for any makeup line, the makeup swatches on most retail websites are often poorly executed or inaccurate. In addition, online swatches are usually presented against a neutral background, which makes it impossible to figure out how they will look on your skin tone.
Therefore, researching makeup swatches as essential for your decision. A good place to start is directly on Google Images, where you should find more accurate pictures from several blogs and review pages. Of course, quality will vary there as well. If you want to find all the information in one place the ideal place to check out is Temptalia.
According to Allure Magazine
, the beauty blog has an extensive swatch gallery and a foundation matrix that will help you choose what is right for you. As a rule, makeup base products such as foundation, concealer, and finishing powder are best bought in stores. Nevertheless, if you don't have this option, doing some research is of huge assistance.
4. Know Your Websites
Finally, when shopping for makeup online, your choice of website is also crucial. There are
many beauty retailers
on the Internet that deliver either locally or internationally. Usually, it is advisable to choose the former to avoid shipping damage, customs duties, and other complications.
When this is not possible, try to keep your shopping on the same continent. For instance, having your goods delivered to you from another European country when you live in Europe will always be preferable, as delivery costs are lower, and the parcel will reach you within just a week. Still, if you want to order from other regions, read the website's policy carefully beforehand.
The Bottom Line
Purchasing makeup online can be successful only when your choices are properly researched beforehand. Stick to products you know will suit your needs, and always read reviews and check the available swatches before placing an order. If possible, try to buy the products locally to avoid unwanted fees and damages. And if that is not possible, be a smart customer and check the website's policy. Everything you need to know should be there.
How do you buy Makeup Online? Which one is your favorite website?