15 Trending Henna Designs for Feet
Henna designs are immensely popular in India, and as soon as an occasion comes up, women start searching the net for designs that will make their hands and feet look prettier than ever. Earlier, foot designs were not as popular as mehendi designs for the hands/palms, but these days, Women do not wish to leave their feet alone! So, here is a little compilation of 15 trending henna designs for feet that have a touch of tradition, with a modern twist!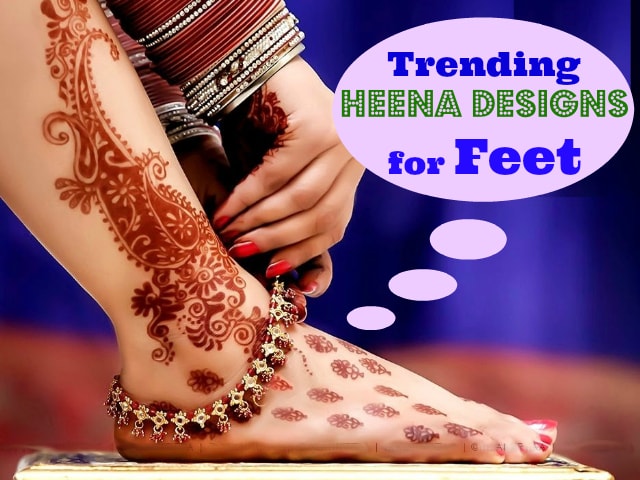 15 Trending Henna Designs for Feet
1.The conventional design: Irrespective of the current trends, the conventional henna designs will always be in vogue! These designs are an ideal pick for brides and newly wedded ladies!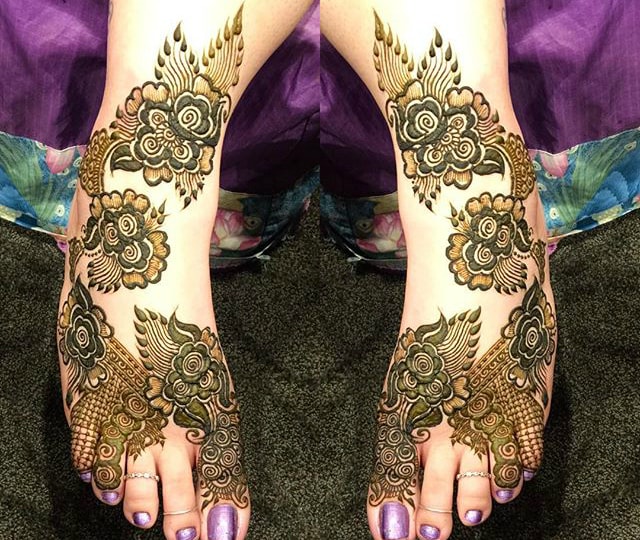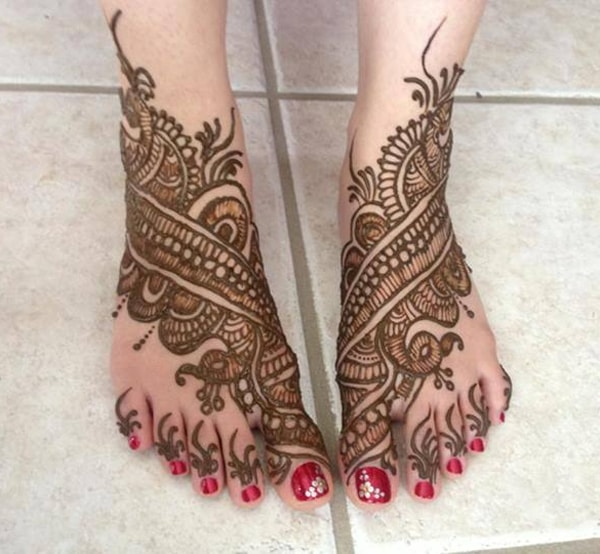 2. Henna Designs For your Soles: Your soles can now be decked up too, with pretty motifs and elegant designs, these look extremely sassy and are a great way to make your feet stand out!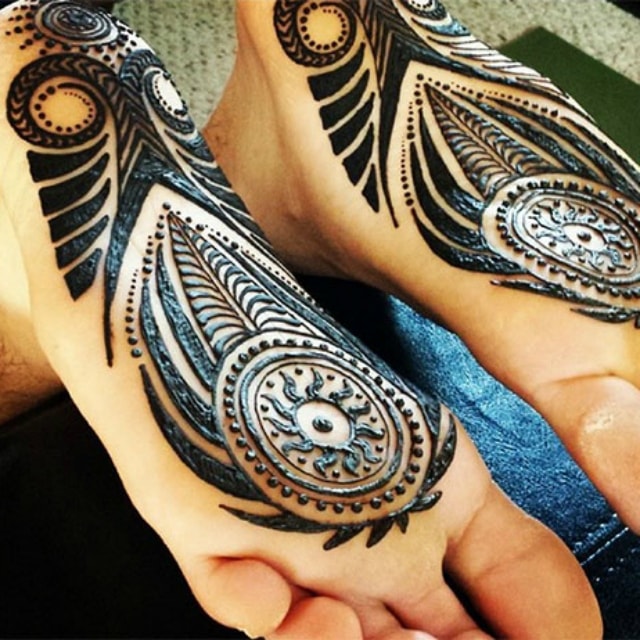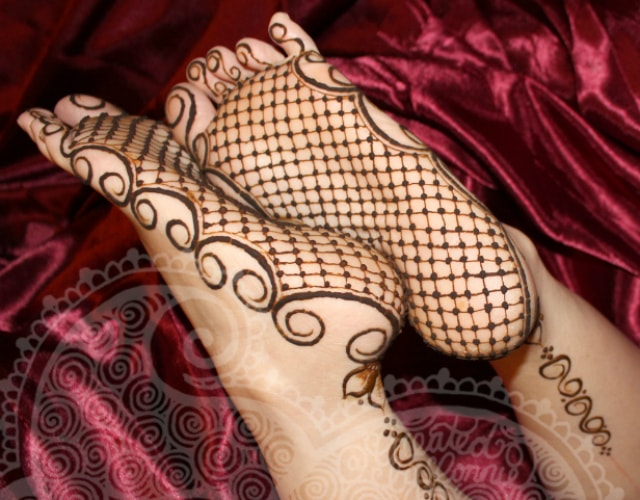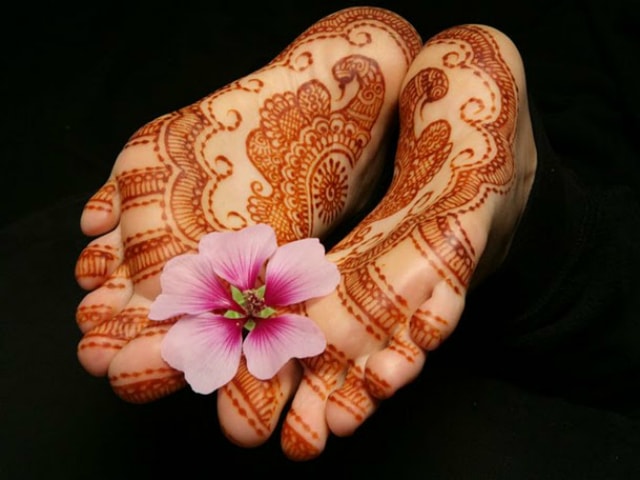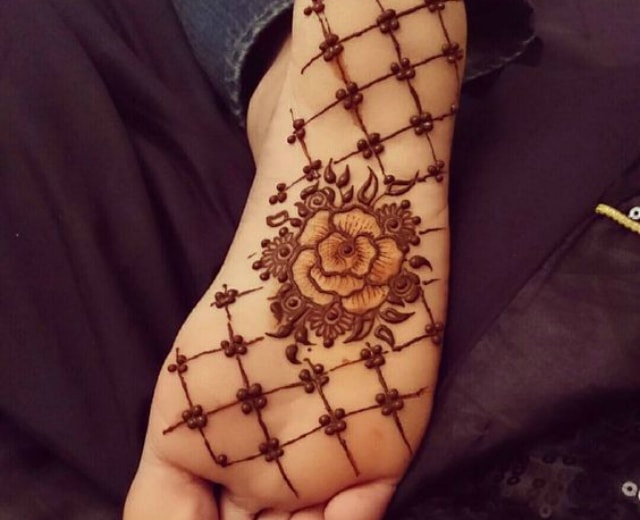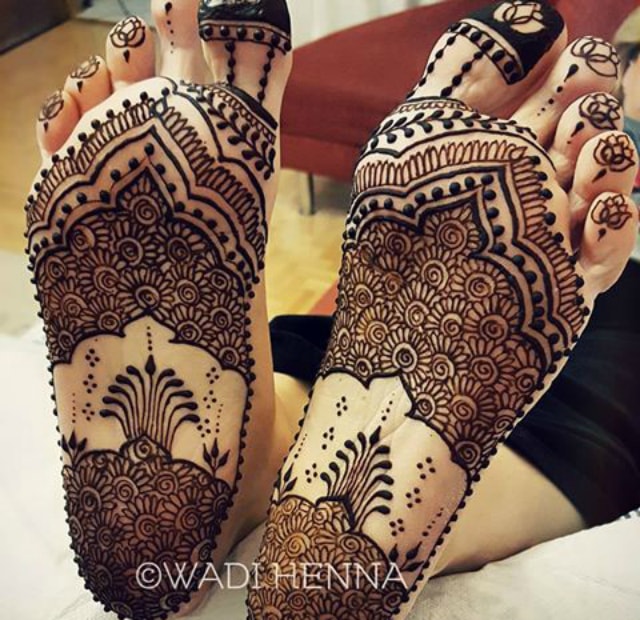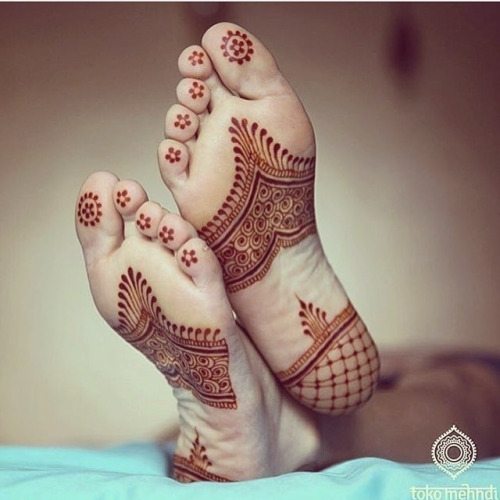 3. Minimalistic Henna Designs: For some women, minimal is the way to go! They like keeping it simple yet chic, and these designs do just that! These designs are usually focused on the middle of the foot or the toes!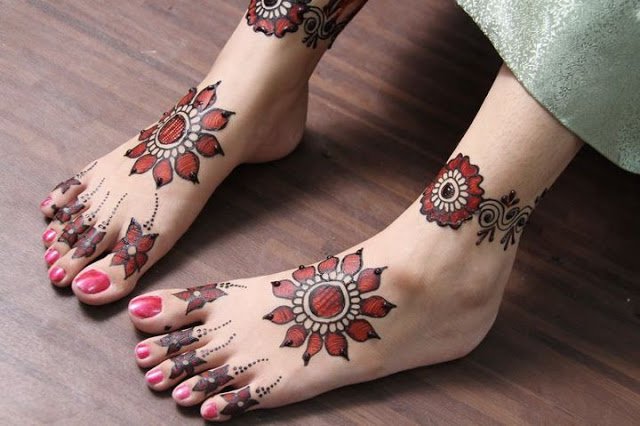 4. Tribal Henna Designs: Tribal is in Ladies! These designs look super nice when done right! They are really simple, yet eye-catching! Perfect for anyone and everyone!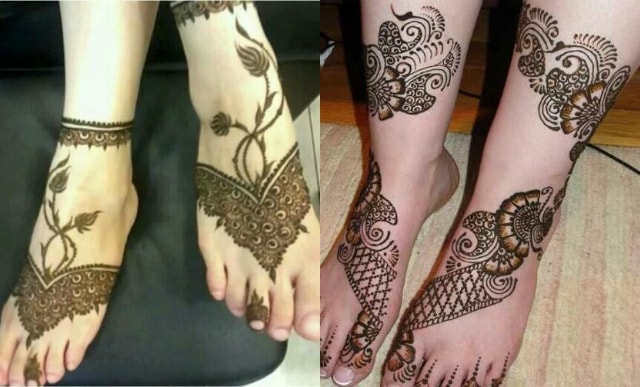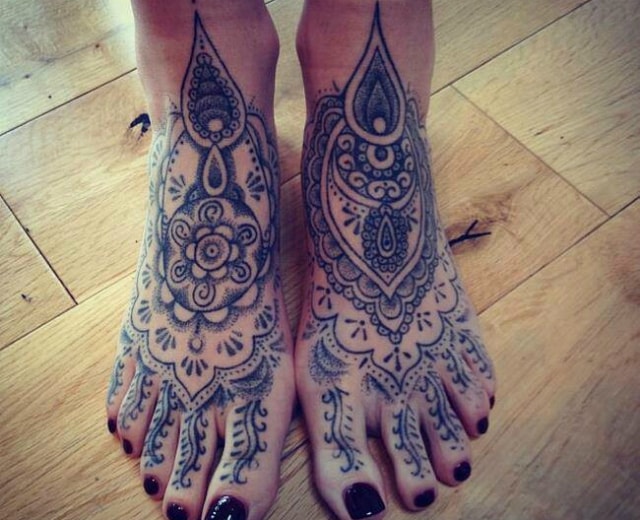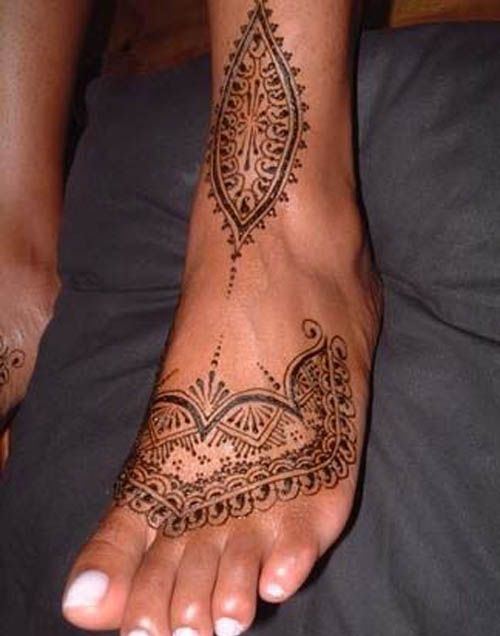 5. Jewelry Henna Designs: Who needs that pair of anklet, when you can don henna around your ankle! These designs are a huge rage amongst youngsters, and why not? It looks super amazing!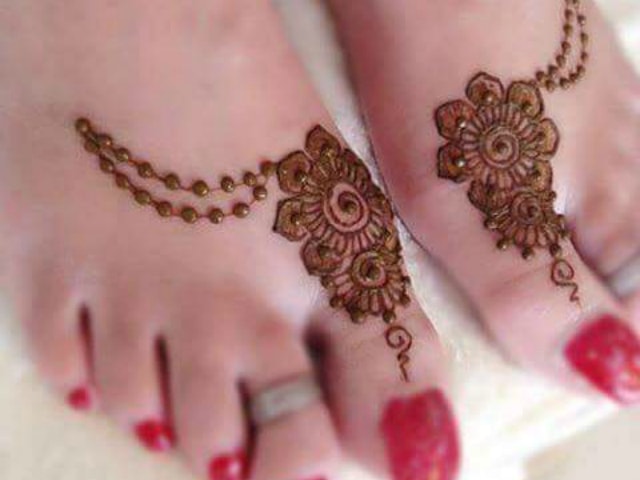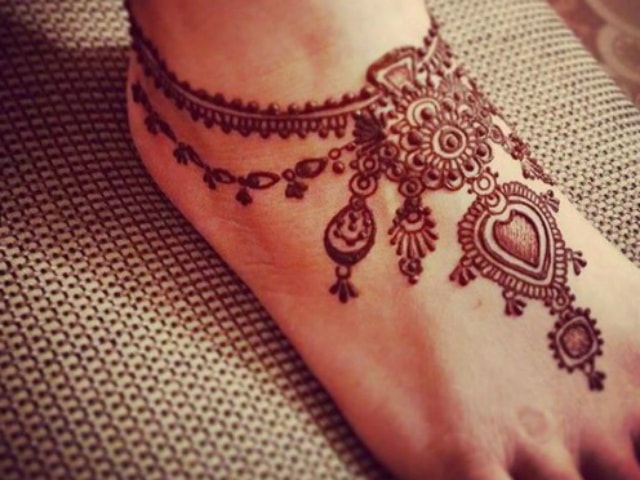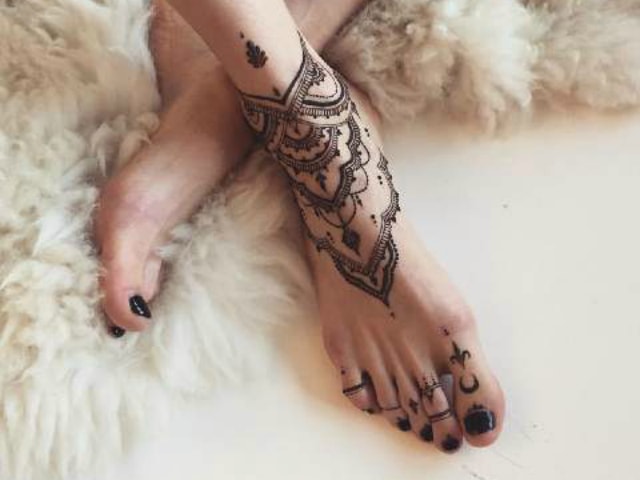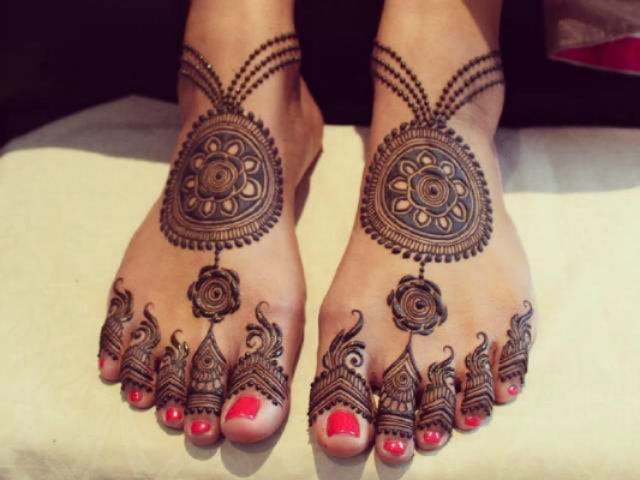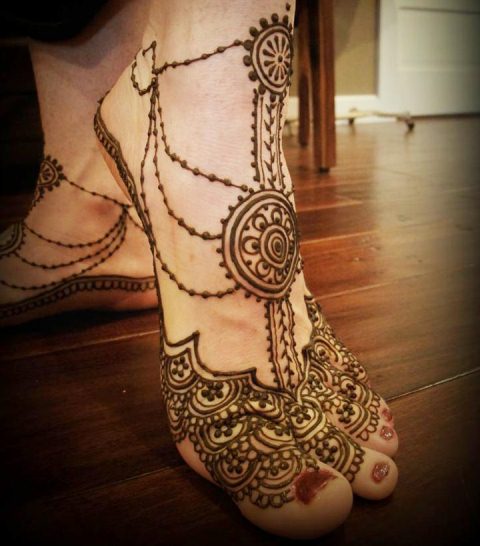 6. Net Henna Designs: This one has to be my favorite of all! These have a floral touch to them, with a net like pattern, which saves the time for some extra detailing!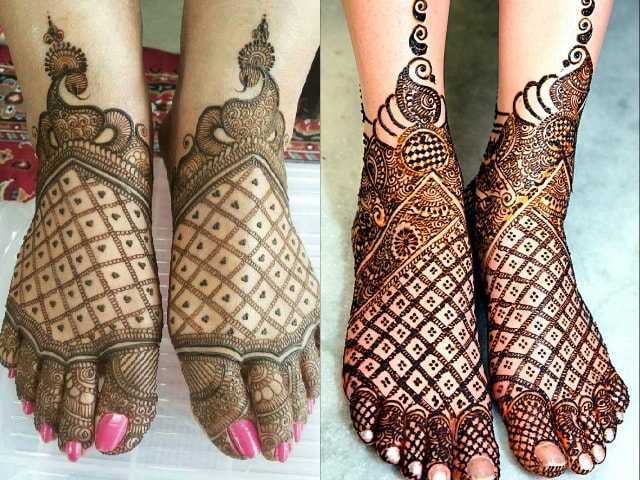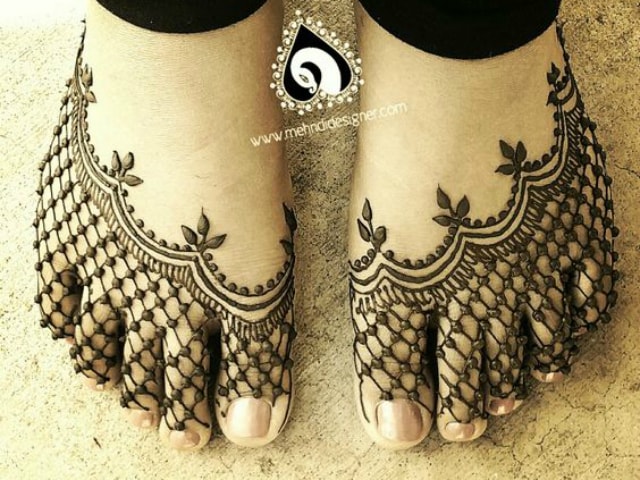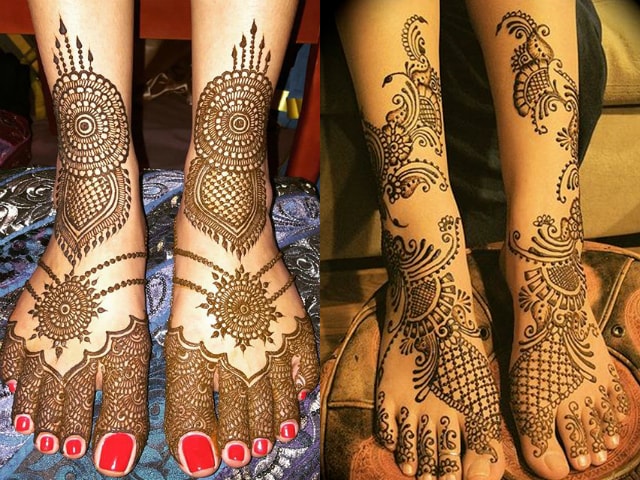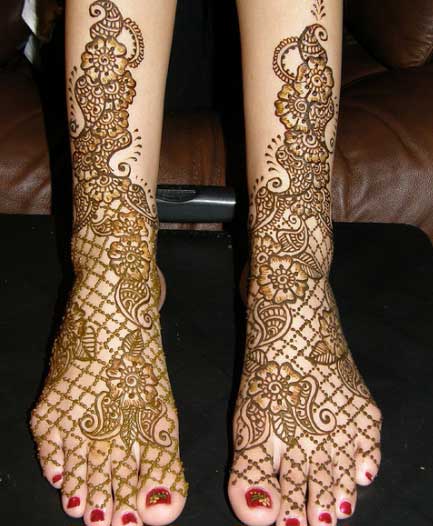 7. Glitter Henna Designs: People these days do not have the time for some elaborate yet complicated designs and prefer designs that not just fill their feet up but also look stunning! This design is composed of a small geometric pattern in the middle of the foot, with outlines covering the borders of your feet, that are neatly filled up. These also qualify for Best Mehendi Designs for Karwa chath for feet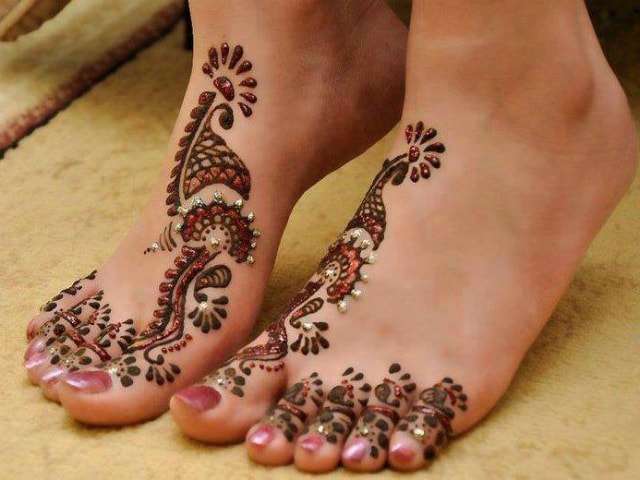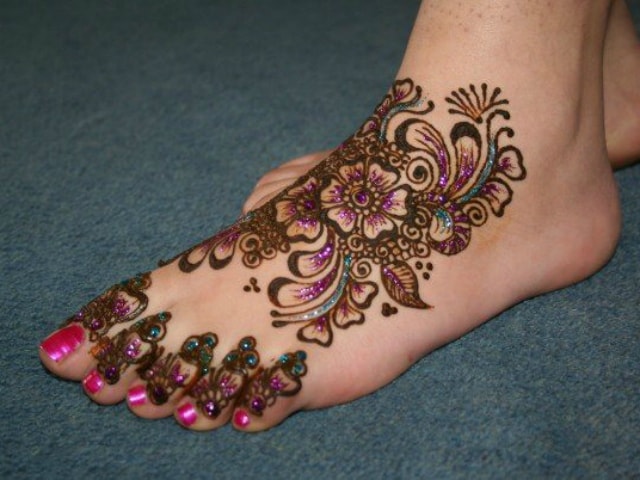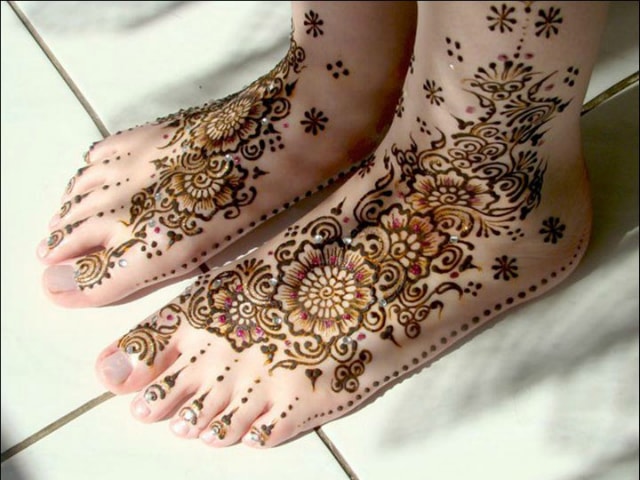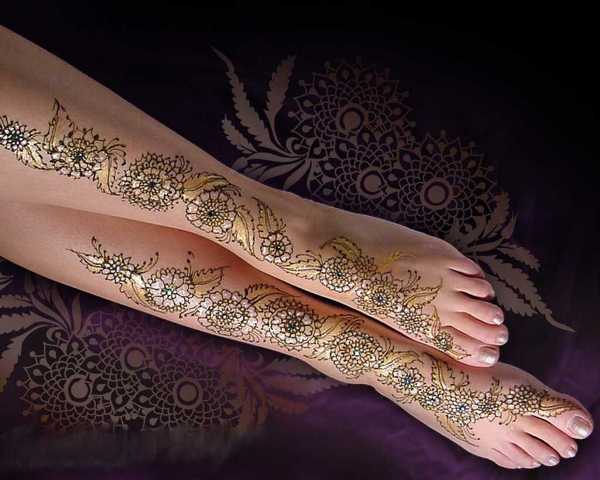 8. Intricate Henna Designs: If you are someone who likes to have feet filled up with mehendi that looks super elegant, starting from the top of your feet to toes! These are great for new brides, as they look really beautiful. Sharing some beautiful Bridal Mehendi Designs for Feet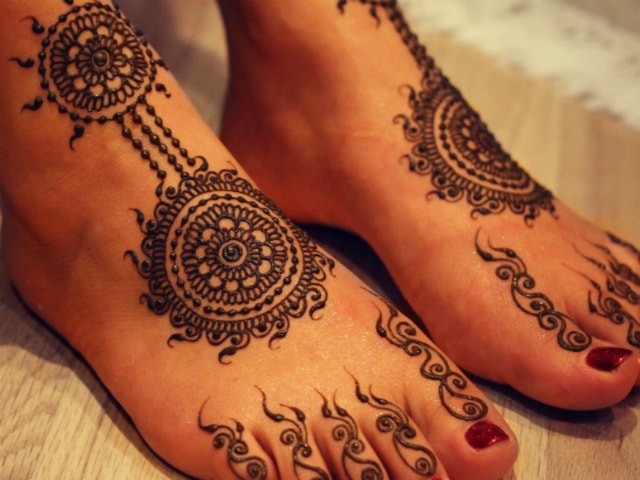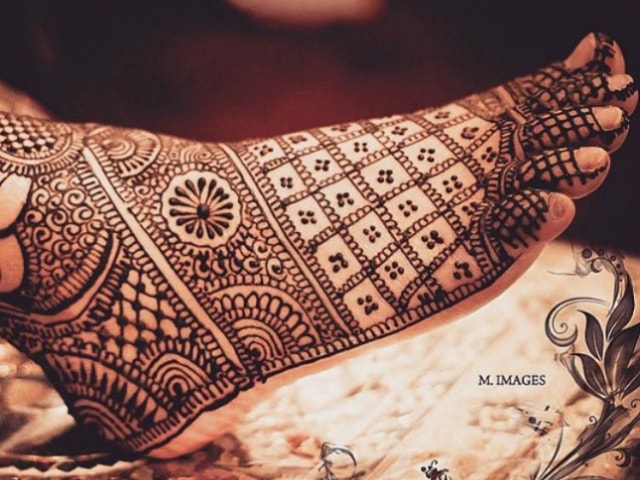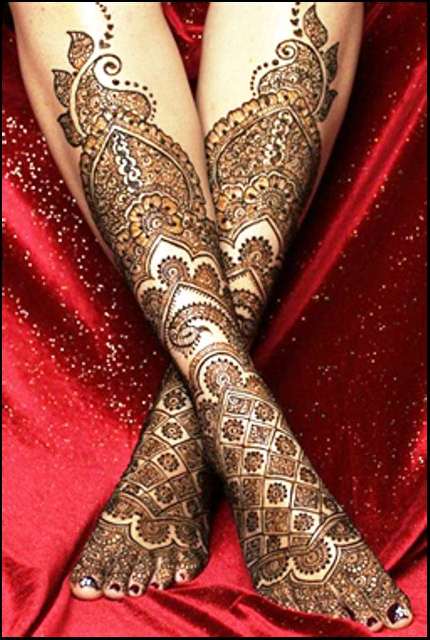 9. Simple Henna Designs: These designs are again a choice of youngsters, who do not like to indulge in intricate henna patterns. These designs look cute yet classy with minor detailing!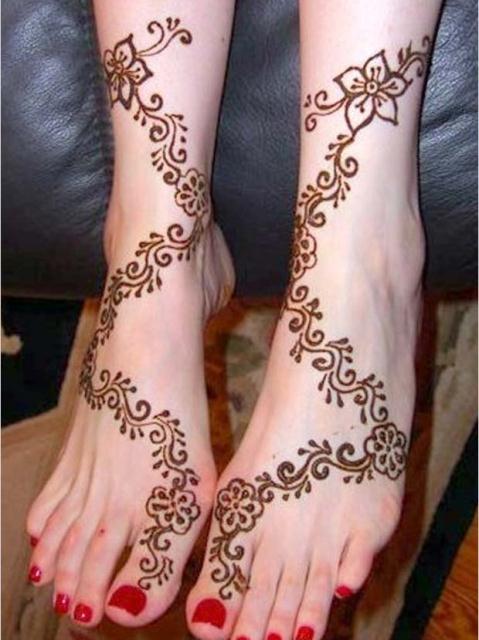 10. Floral Henna Designs: Flowers are beautiful, and when a design is put together using both big and small flowers, imagine how beautiful it would look? Floral designs are a favorite amongst many women, and the best part is they are less time consuming! You can also check these latest Mehendi Designs for Karwa chath.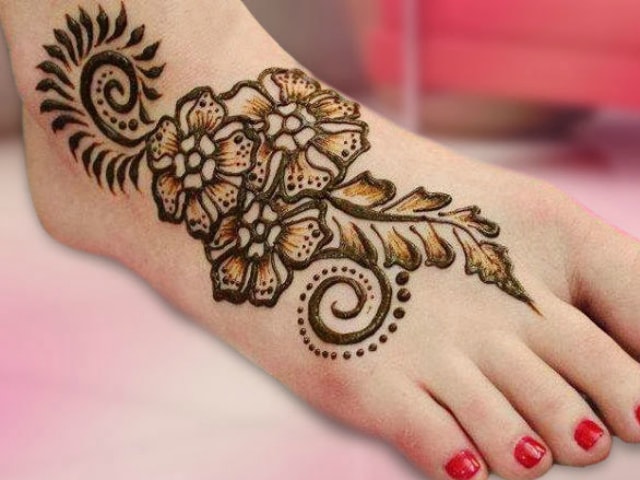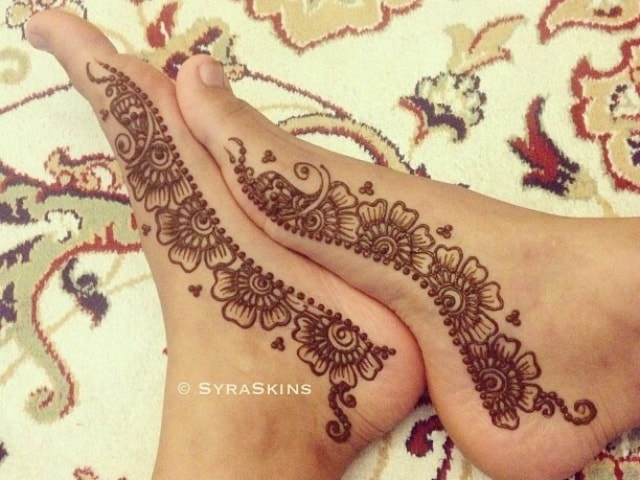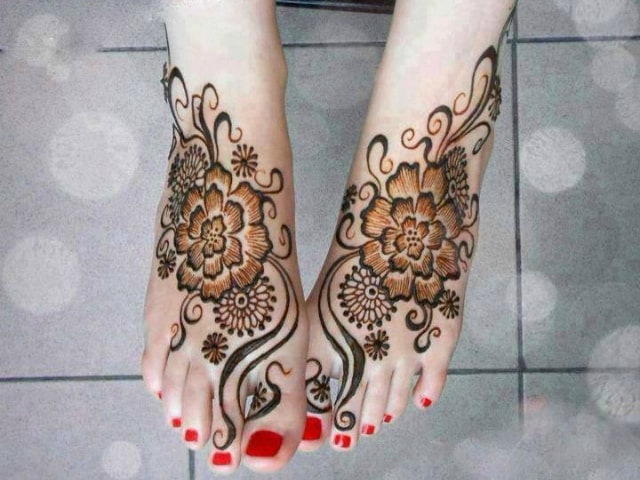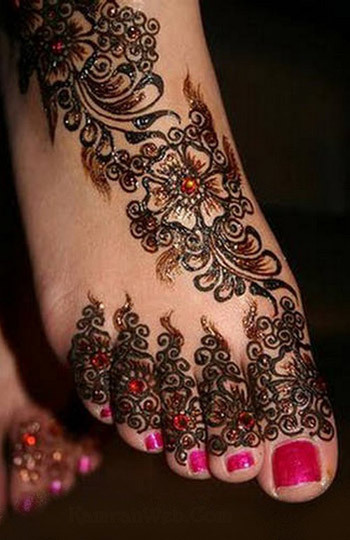 11. Henna Designs For the Sides of the Feet: Yes, women are now open to experimenting henna designs on their feet, and this specific design looks delicate and dapper both at the same time! These Mehendi Designs for legs looks gorgeous with western wear as well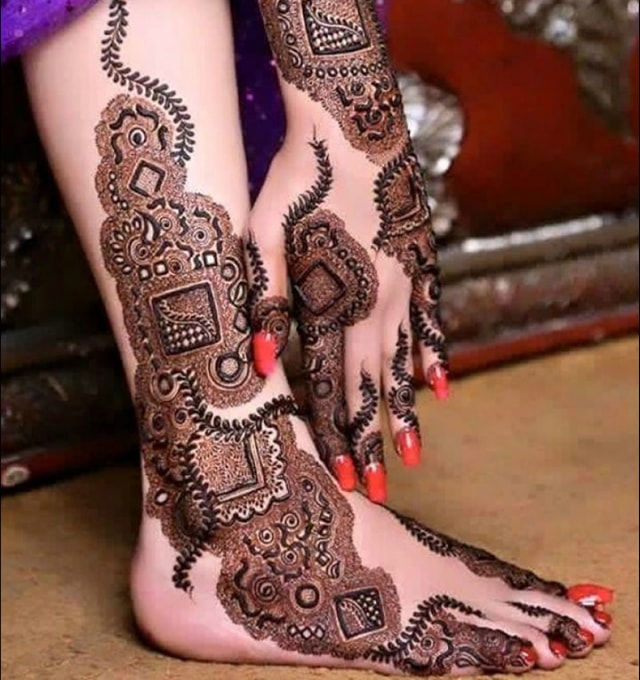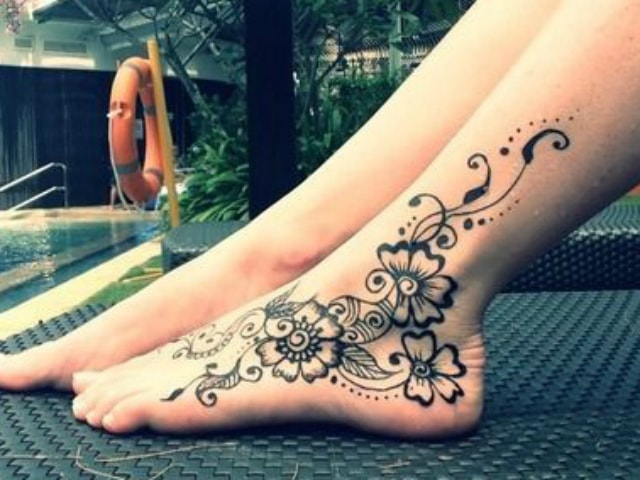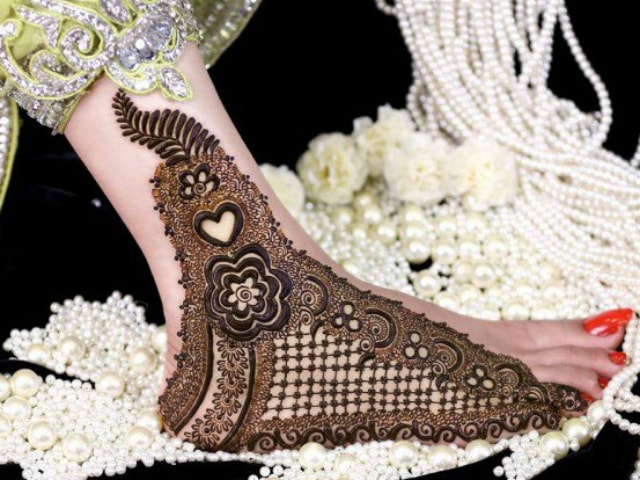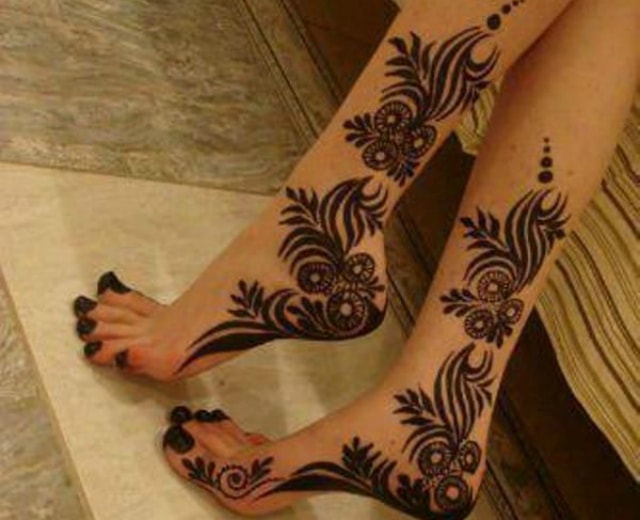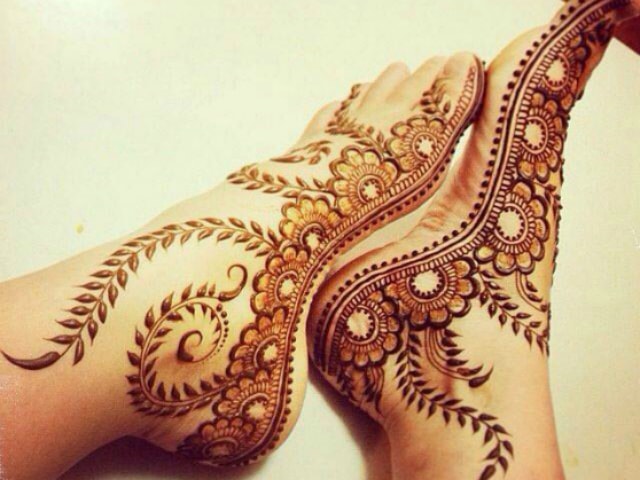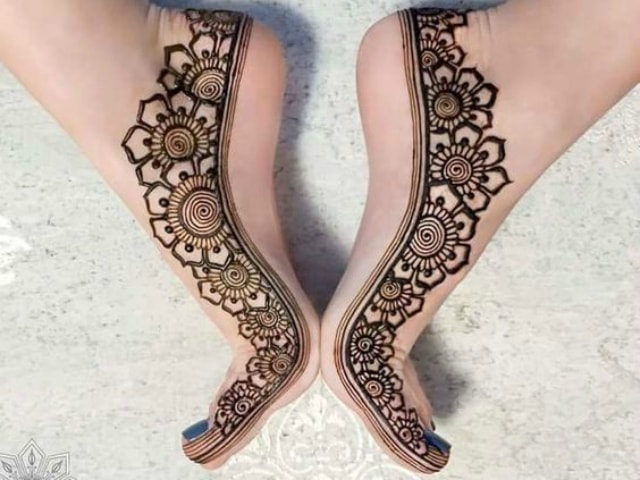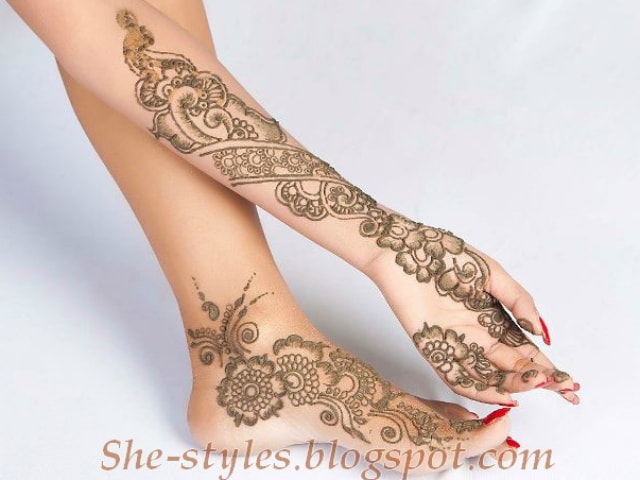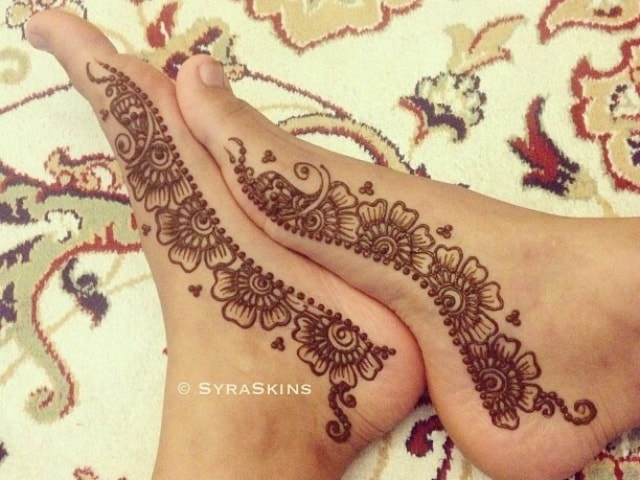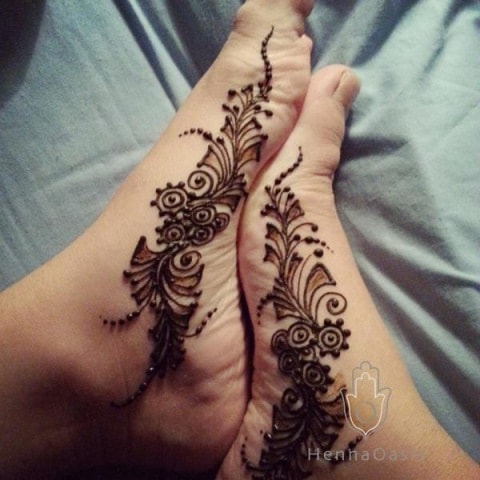 12. Mirror Reflecting Henna Designs: As the name suggests, these designs are a true mirror image of one another! Henna artists try to keep the design as close and similar to the other foot as possible! You can take inspiration from these best Karwachauth Mehndi designs for feet this year.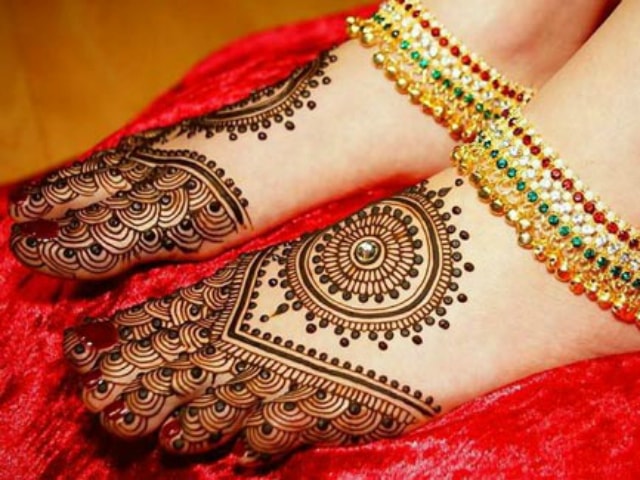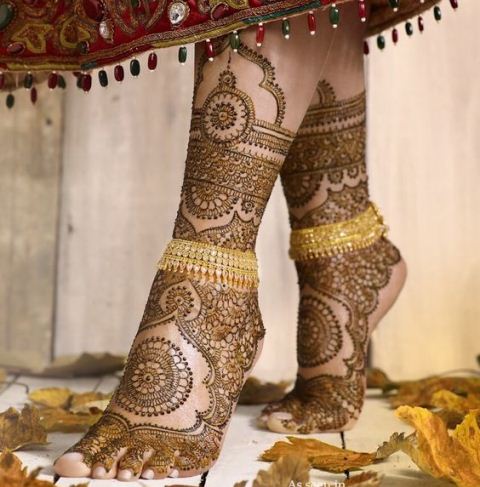 13. Abstract Henna Designs: This design makes use of geometric shapes, that are neatly placed to give the feet an attractive look!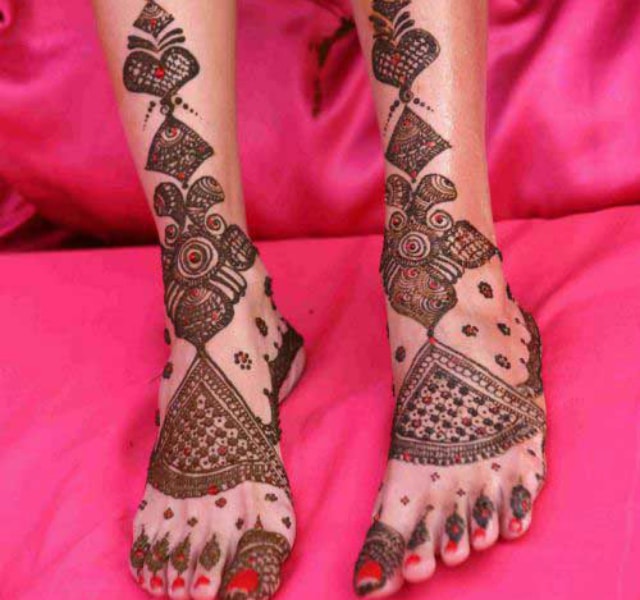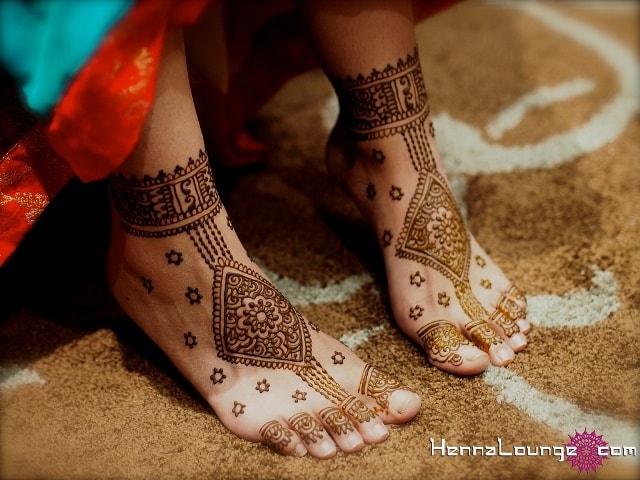 14. Arabic Henna Designs: Arabic Mehendi designs are classic, no matter what part of your body they are done on! Focused on bold outlines and intricate fillings, these can be as simple or as complicated as you want them to be! It is a matter of choice! These latest Arabic mehendi designs will steal your heart.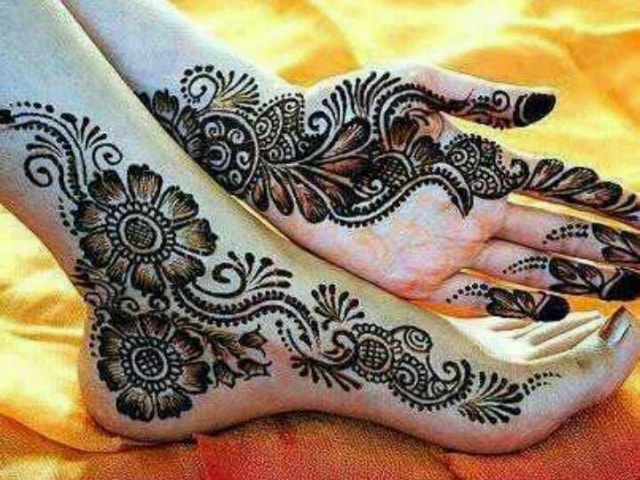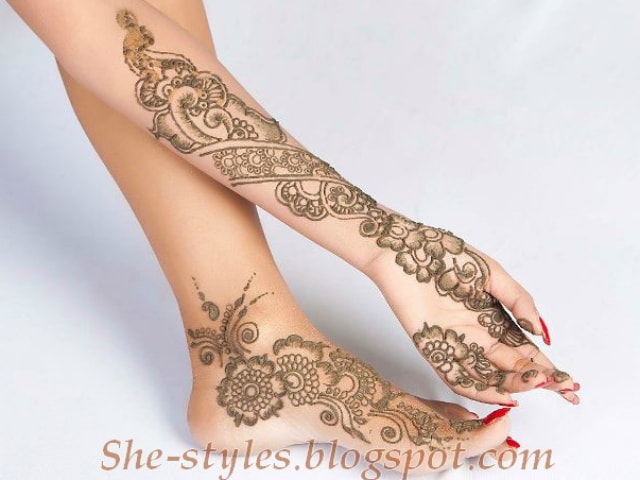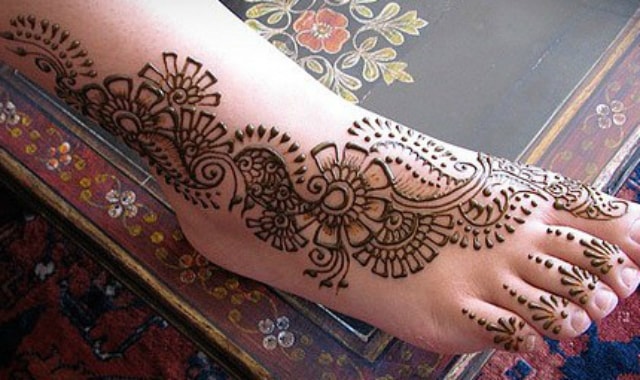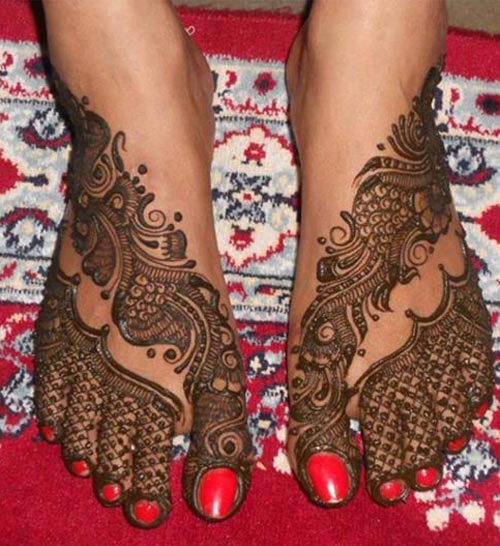 15. Bridal Henna Designs: As the name suggests, these Mehendi designs for brides are breathtakingly beautiful! A brides perfect adornment would be henna, teamed up with that gorgeous outfit and jewelry!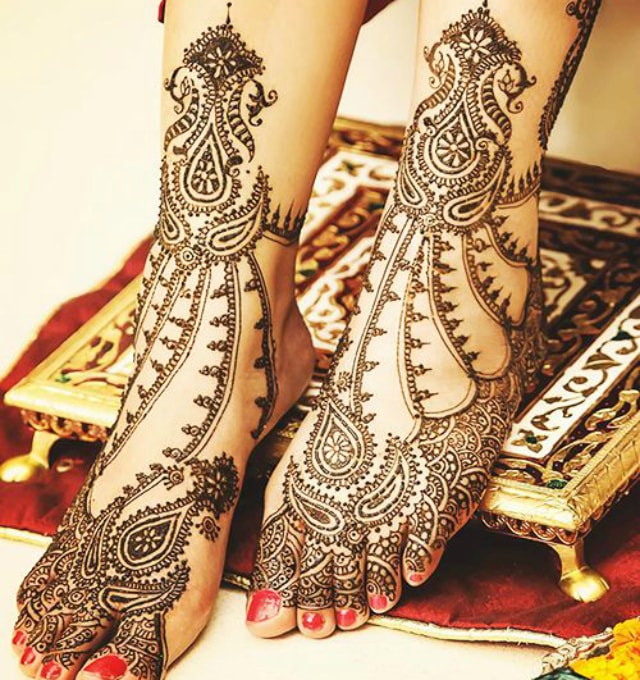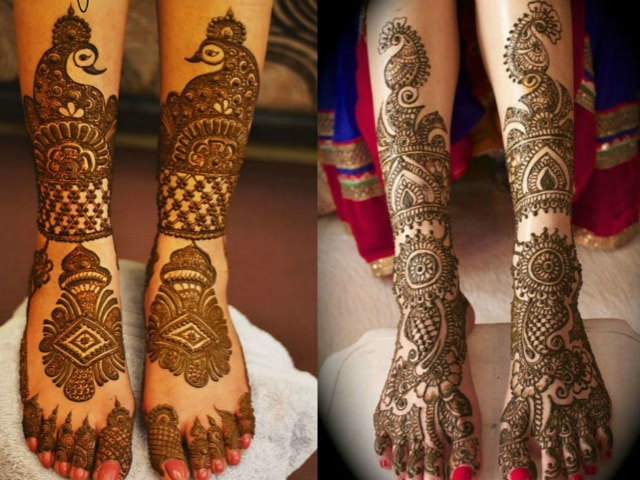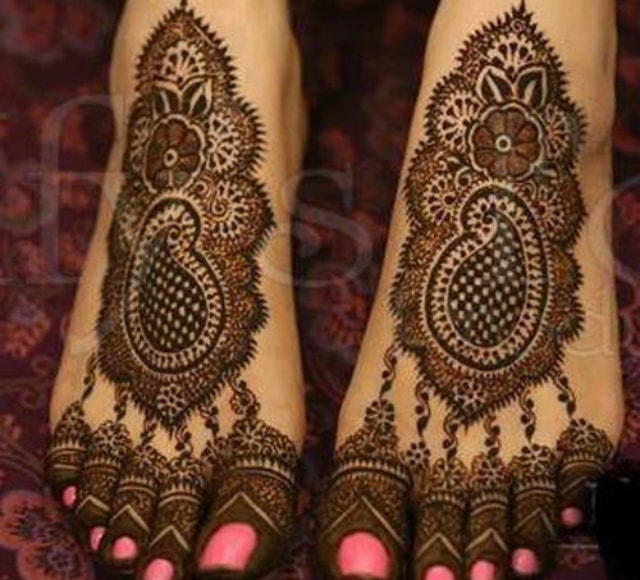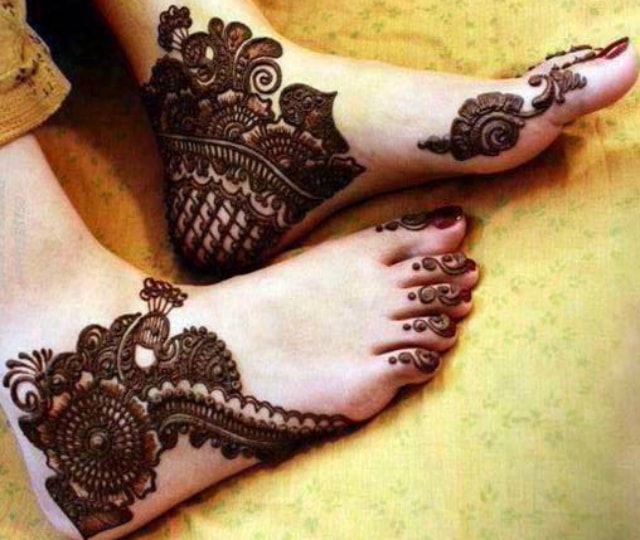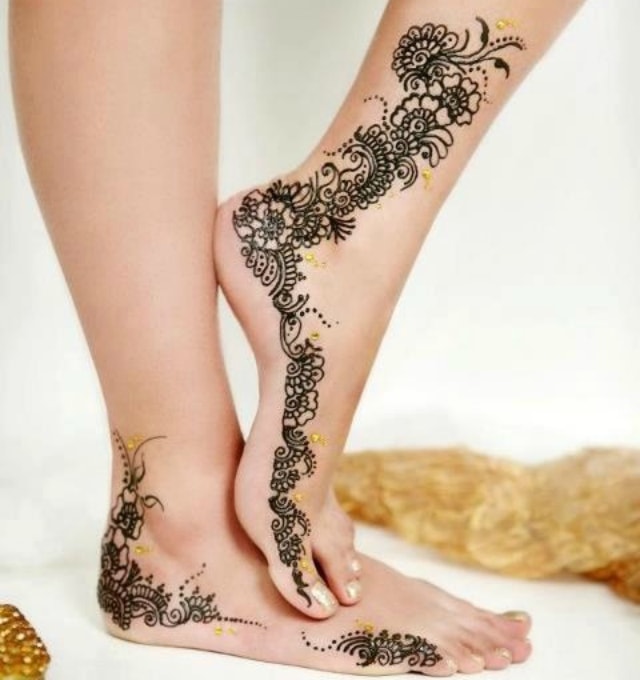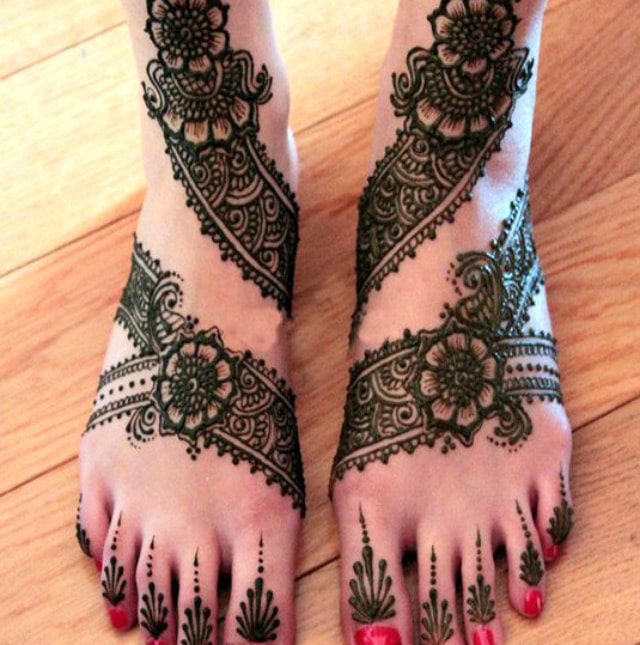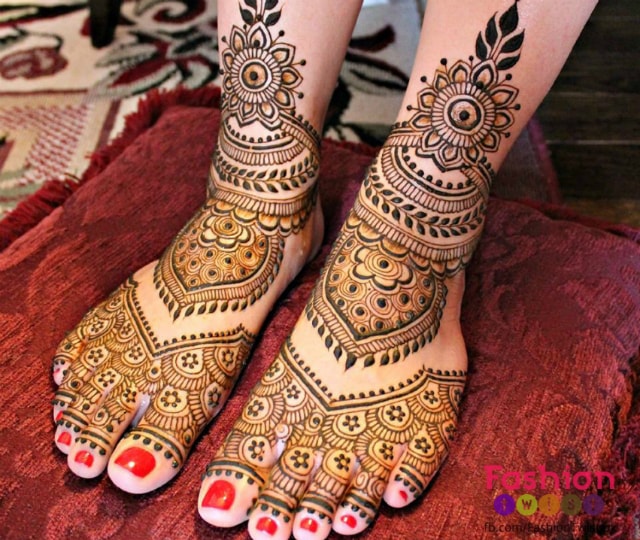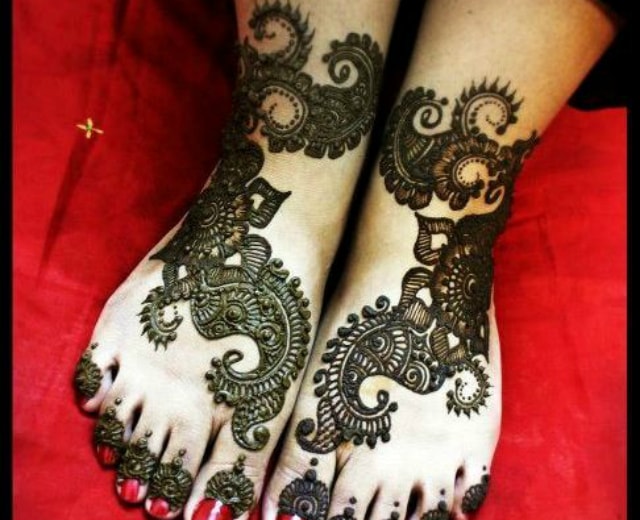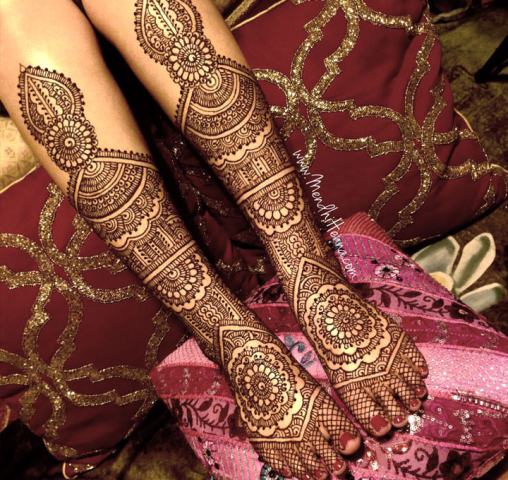 So here we are with the 15 best trending henna designs for feet which are pretty simple to decorate your footsies! These are all super stylish designs, that you will enjoy decorating your feet with! You could very well add a personal touch to make them even more amazing!
Don't Miss to Checkout:
Which of these 15 trending henna designs for feet are you going to show off this festive season?
Author: Cidra S khan
PS: I do not claim the ownership of images used here.