15 Best Rangoli Designs for Beginners
My favorite Festival of the Year is Here, "Diwali". And out of the million reasons behind my love for festivals, Rangoli is one of them. Making Rangoli is an art and it takes a little practice and a lot of patience to come up with a beautiful rangoli. There are gazillion of Rangoli Designs to choose from but if you are drawing rangoli for the first time, I have compiled, Best Rangoli Designs for Beginners which are Simple and easy to create but still looks beautiful. You an also check Best Ganapati rangoli Designs for Diwali for Inspiration.
In my home, the only responsibility I'm given is Rangoli and so I'm always very excited about it. I always look up new and easy designs, so I don't end up spending hours on it but still it looks like I did.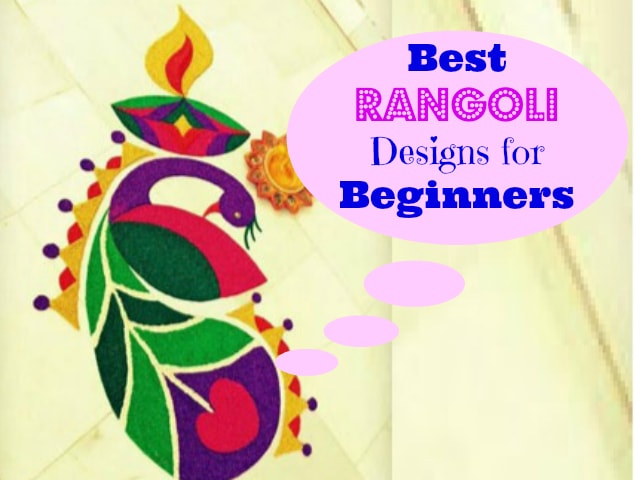 So today I'm going to put together some of my favorite simple and easy Rangoli designs divided into different categories that you can try this Diwali.
15 Best Rangoli Designs for Beginners: Simple and Easy
Easiest of all Rangoli
A simple Rangoli design which everyone will love. You can draw the edges with a chalk and then fill it in with colors. These are the Best small rangoli designs for home which are easy and perfect for beginners.
Another easy rangoli for you to try, just crave out the edges with a chalk and get filling. For a cleaner look you can draw the edges with white color to finish it off.
Flower designs Rangoli
If you want to play safe, go forthese classical rangoli design of Flowers. Flower rangoli designs look beautiful at the  entrance and even in the pooja room. Use flower petals and diyas to decorate them. Here are Some Small & Easy Floral Rangoli Designs & Pictures for House
This simple rangoli design will not take a lot of time but still look great at your front door. The design is easy and you'll easily be able to try it out on your own.
If you want to do something different or you're not so good at Rangoli, you can instead use flowers and create a beautiful design like so.

Geometrical Shaped Rangoli
If you have some time on your hand, you can try out this beautiful design and then decorate it with diyas.
2. Create this beautiful rangoli which will end up being the center of attraction. Draw the edges first with a chalk and then fill in different bright colors.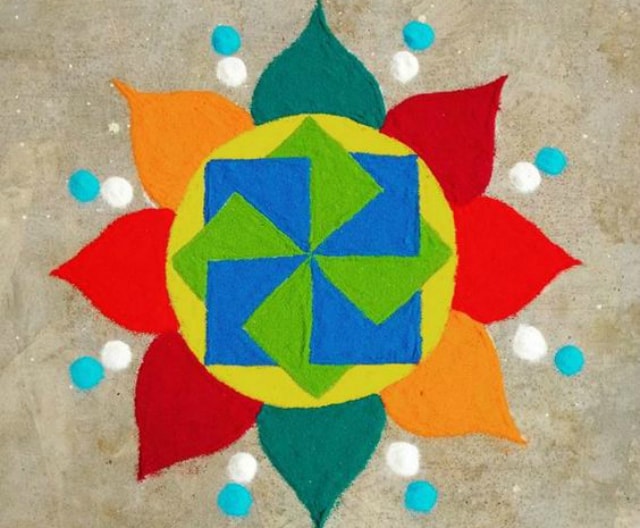 3. Another great option for you to try, this design is extremely easy to make plus will look beautiful on your front porch. Try this out this Diwali and decorate it with small diyas.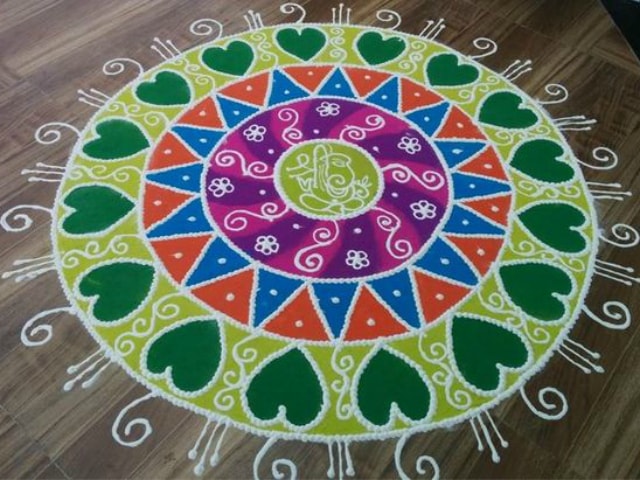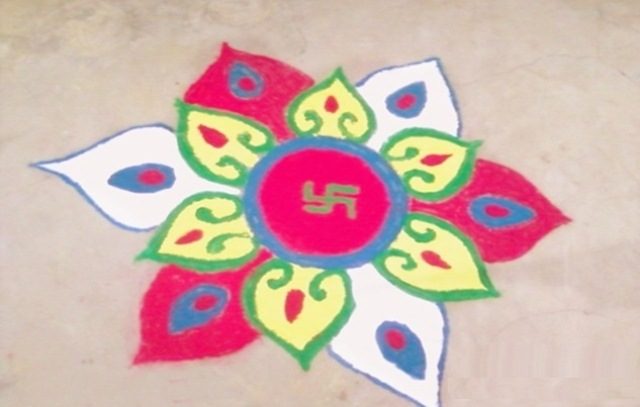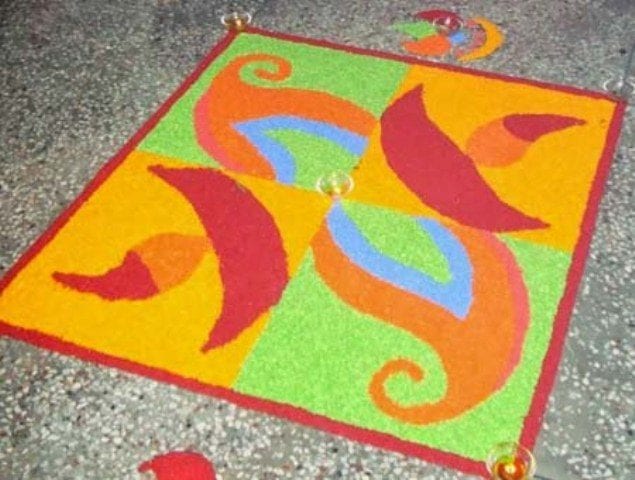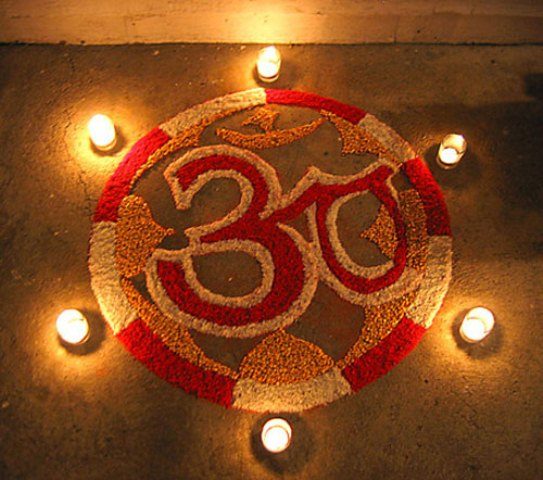 Ganesha Rangoli
These are One of the most popular rangoli designs for Diwali . These are fairly easy to draw if you draw the shape with pencil onthe floor. Here are few Small Ganesha Rangoli Patterns for Diwali at Home for beginners to try out. Add diyas to further enahnce the beauty fo rangoli
Peacock Rangoli
Another most popular rangoli design after Ganapati is Peacock. Peacock rangoli bring vibrancy to the look as they involve lots of bright colors. Sharing some small & Easy Peacock Rangoli Designs for Beginners.
1.This beautiful peacock rangoli is not a very difficult one to make but once you'll be done it'll look like you spent hours on it.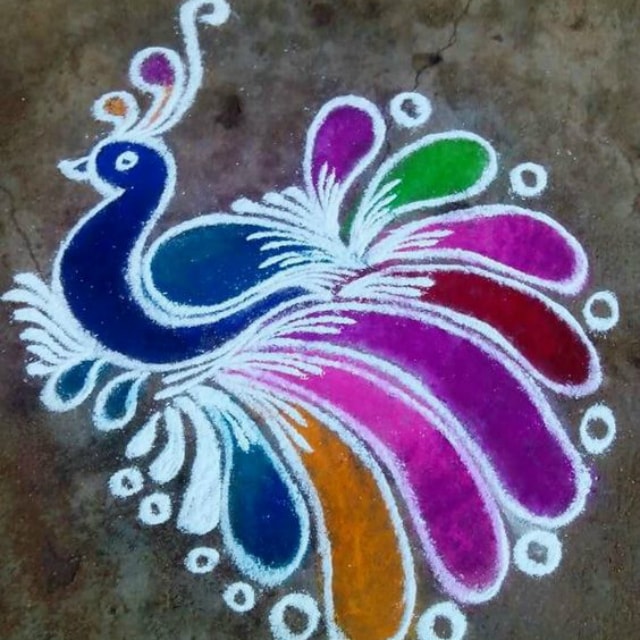 2. Dont Want to work much on the shape of the peacock, this this simple peacock design will be an easy one for you to draw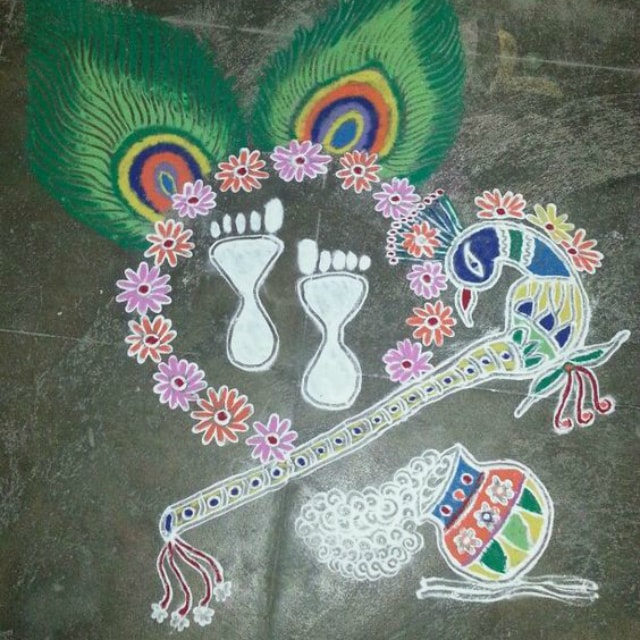 3. If you think you're good at freehand rangoli designs, this is the perfect one to try this Diwali. Fill it in with bright colors and finish it off with a diya.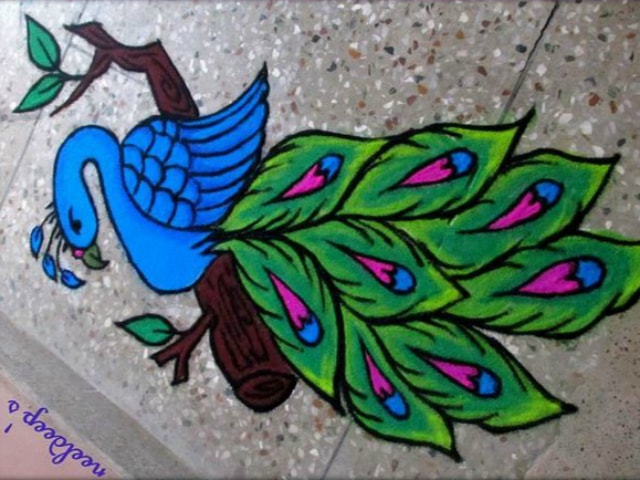 4. Probably one of my favorites, this is a beautiful rangoli which is not only easy to make but will definitely catch everyone's eye as well.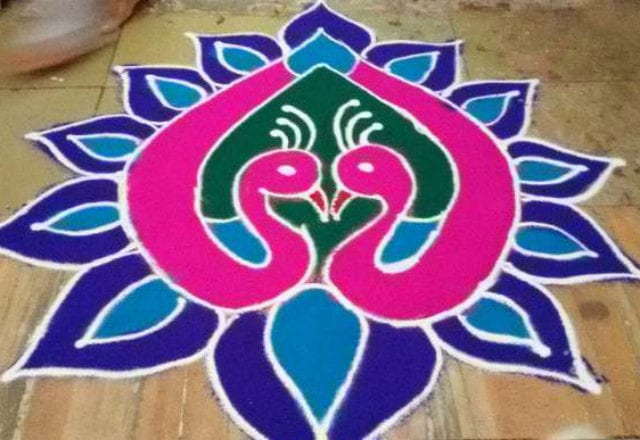 These are some of the Best Small Rangoli Designs for Beginners on Diwali. I will be picking on of these this year as I wont be able to go for an elaborate design. I would love to see what you are going to draw… so dont forget to share… 🙂 "Happy Diwali"
Don't miss to Checkout:
How do you plan to celebrate diwali this year? Which rangoli design you will be making?
PS: I do not claim the ownership of images used here