15 Best Hairstyles For Short Hair
All of us have had short hair for at least once now and some of us might still do. Haven't we all struggled at some point to try a classy, chic hairdo on our already short hair? And when we failed to find and execute a good hairdo, we sort of regretted having short hair. Then we would just stare at girls with long hair and get insanely jealous. Yeah, I know that feeling as I had short hair once. For those who think otherwise, short hair are great too. For all the short haired girls out there, fear not for I am here to help. So, here are 15 Best Hairstyles For Short Hair for you all to try.
15 Best Hairstyles For Short Hair
1. Front Braid: Isn't it quite simple? This could be your go to hairstyle when you are running late. All you have to do is part your hair on one side, start plaiting your bangs and once you have a braid tuck it behind your ear and secure it with a bobby pin. Voila! After this you could it as that or you could even tie a ponytail. You can also try this hairstyle for thick hair to tame them up

2. Pin Up Bun: Firstly, create a pompadour or a pouf and then randomly twist hair strands of the remaining hair and pin them up. You are left with a shabby chic hair do. This short curly hairstyle is definitely a hit.

3. Messy Buns: Another absolutely easy hairdo for short hair. Section your hair into three parts and tie them in ponytails. Then simply twist them in three buns as shown and pin them up. You are done! Remember, the messier the better. One of the Best hairstyle for thin hair to have some volume.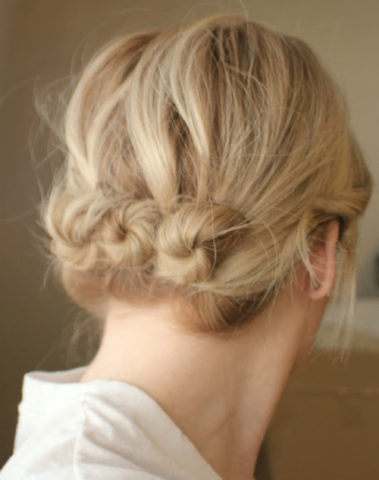 4. Puffy Pony Tail: For someone who has thin hair this ponytail will instantly add volume to your hair. All you have to do is some back combing of your hair then pin it up so it looks voluminous and then tie a ponytail with the rest of your hair. Easy to do hairstyle for thin hair to add volume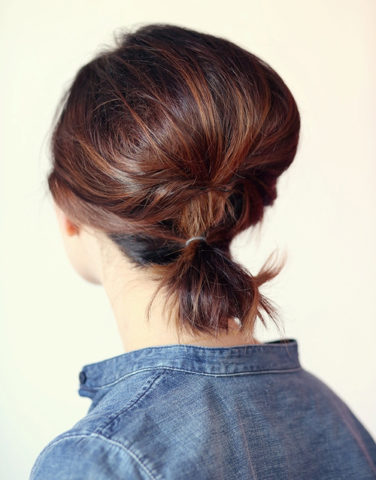 5. Top Knot: You know how top-knots are in right now. So why not flaunt one? Simply part your hair at the temples and twist it and secure with pins.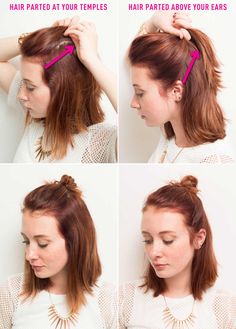 6. Messy Braids: Flaunt messy braids for the day! First, part your hair from the middle. Start braiding from both the sides and then simply pin them up at the back. And you are good to go. Easy hairstyles for thick hair for a manageable look.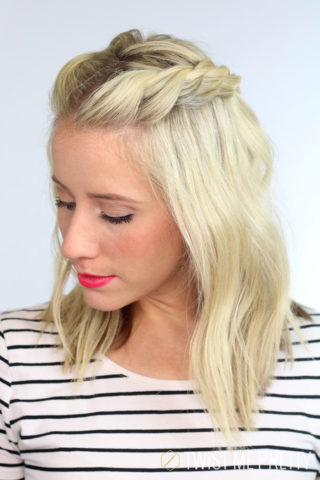 7.Messy Twist Buns: Part your hair from the temples, section them into two parts. Then twist those two sections and tie them in a bun like form. Do this two more times with the remaining hair and you are left with an amazing messy hairdo. PS: Hairspray will be your best friend for this one. This hairstyle for thin hair never fails.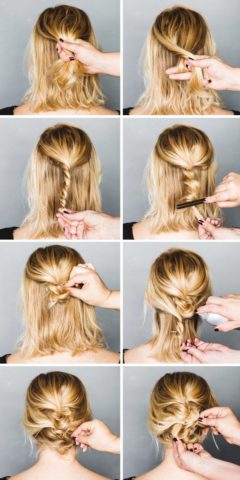 8. Quick Twist Bun:This oh-so-simple updo is suitable for every day look. All you have to do is, part and section your hair in to two parts. Then start twisting from one side and pin it and do the same with the other side.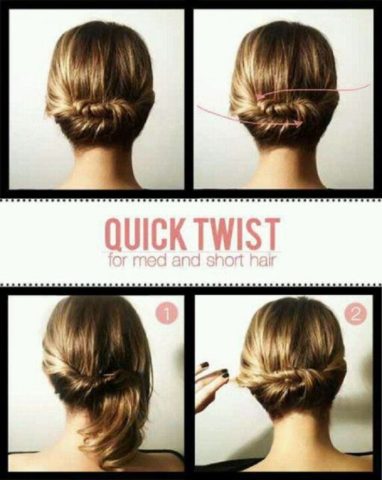 9. Ruffled Layer : This hairstyle is perfect for a date night or a wedding. Keep aside a thick strand of your hair and then tie a chignon or a regular bun of the remaining hair. Then curl that you had kept aside. Tadaaa! You are left with a classy hairdo for the night.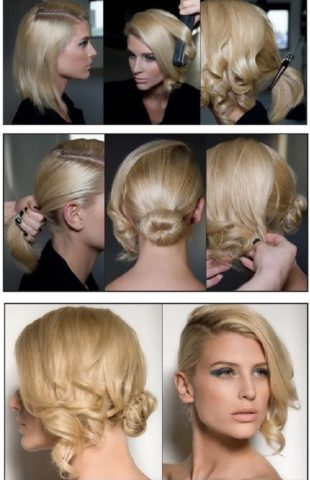 10. Space Buns: The latest hair trend are the space buns. From Bollywood to Hollywood many celebs have been seen sporting it. They are perfect for a casual day out. Simply part your hair in to two and twist them on top in to two buns.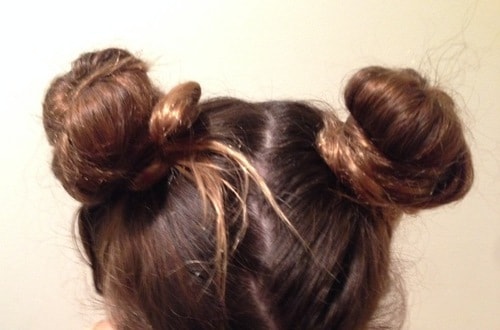 11. Scarf Proof Buns: This one is a classic. Tie a scarf around your head and secure it with pins. Then start taking thick strands of your hair and tucking it into the scarf.

12. Low Knot Bun: Doesn't it look amazing? Part your hair into two sections and then literally tie them in a knot. Then tie the hanging strands with a rubber band tuck them into the knot.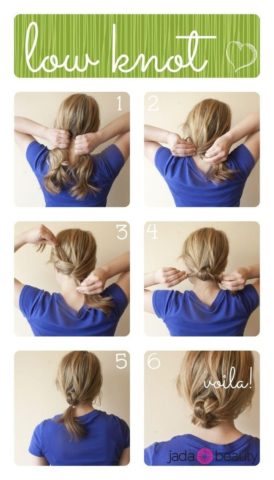 13.Hair Bow: This can easily be done for short hair too.

14. Criss Cross: Take a strand from the left and pin it on the right side and then take a strand from the right and pin it on the left side. Simple, isn't it? Perfect two-minute hairdo for when you are late.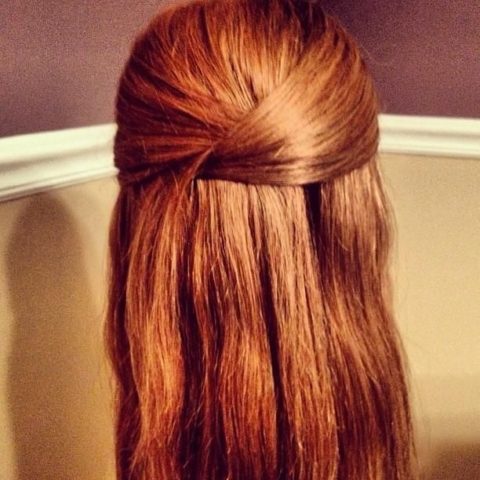 15. Easy Twist Bun: Another hairstyle involving a bun! 'Cause lets be real, hair buns are saviors. So for this one, tie your hair up in two ponytails. Take one ponytail, part it in two and twist it. Do that with the other ponytail too. Then take the two ponytails and intertwine them with each other and secure with pins. (instead of just twisting the two parts of the ponytails, you could try a simple braid or a fishtail too)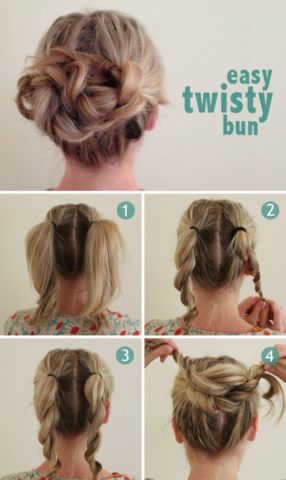 Told you they were going to be amazing! Try these simple hairstyles and see for yourself. From an everyday look, to the running-late look to the night look, 15 Best Hairstyles For Short Hair will change your looks. You could sport these hairstyles in any way that you want.
Have you tried any of these 15 Best Hairstyles For Short Hair? Which one is your favorite?
Author Bio: Disha is a passionate health, fashion & beauty enthusiast. She is the founder and editor-in-chief of DivasWorld. Her blog, DivasWorld covers beauty, makeup, fashion and lots more!