10 Worst Products 2015
Hello Gorgeuos,
2015 is coming to an end now but I just don't wanna leave before I tell what not to buy in the next year. Because you can invest in something better than buying these duds and repenting later for the money wasted.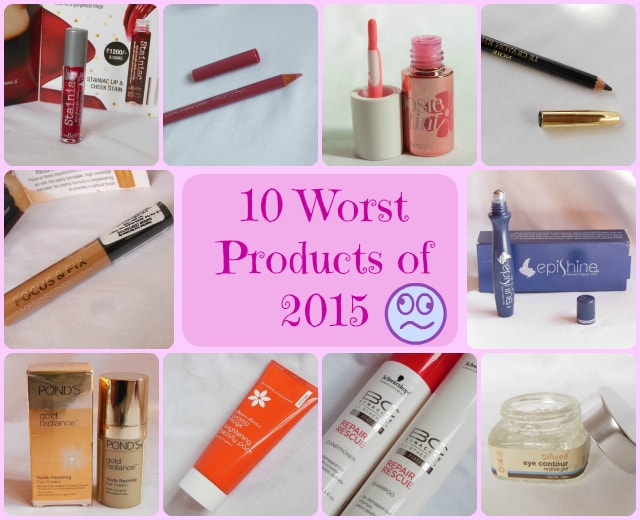 Here is the list of 10 Worst Makeup products 2015:
This is my list of Most disappointing Makeup and skincare products 2015..
Which was most disappointing Makeup product for you? Share your list in Comments