Hello Everyone,
Today, I have an annoucement to make.. Its "Giveaway time" 😀 😀 and we have 5 Maybelline hampers up at stake.. so are you excited!!
Maybelline India just recently finished a  Google Hangout with Alia Bhatt.  It was a conversation between Mumbai, Delhi, and Alia Bhatt herself which was a hit. To continue this activity Maybelline has released a really exciting video which has tidbits from the hangout and where Alia revealed all her secrets.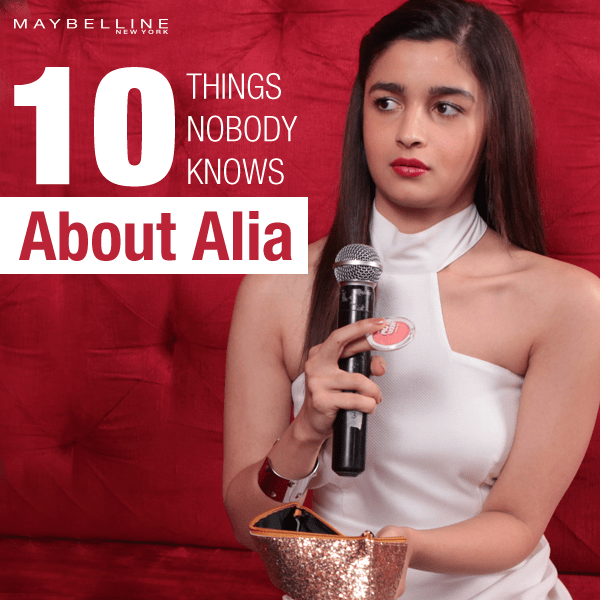 Here is the link to the video:
Some simple steps to participate in giveaway:
Watch the video and answer any 2 things that you discovered about Alia Bhatt in the comments below.. (No cheating or copy paste.. :P)
Subscribe to our blog by entering your email id (subscription box in sidebar) and complete the subscription request by verifying the subscription link in the mail you receive.
Like our page on facebook "Beautyandmakeupmatters"
Tweet '10 Things You Dont Know About #AliaBhatt & Win #Maybelline Hampers! 5 winners.Enter here @MaybellineIndia

 @

Poonam_BMM
Extra entries:
Share this post on your facebook wall
Can also tweet more for additional entries.
Leave comment in this format:
My Answer:
Email id:
Facebook share link:
Tweet share link:
The contest starts today and ends after a week on 15th September, 2014 . So go ahead girls, watch it and share it!! There will be 5 winners, each will receive "Maybelline Gift Hampers" (open only for indian residents).
!!! Good luck Girlzz!!! 🙂