10 Healthy Foods to Fight Acid Reflux
Acid reflux is basically a stomach abnormality and about 25 to 40 percent people suffer from the problem of acid reflux or Stomach acid. At the opening of our stomach is a valve known as the lower esophageal sphincter, which closes as soon as the food is passed through; however, at times, this lower esophageal sphincter fails to close and allows the contents of food to get into the esophagus which causes severe heart burn or chest pain. If the symptoms persist for more than two weeks, a person is suffering from acid reflux disease.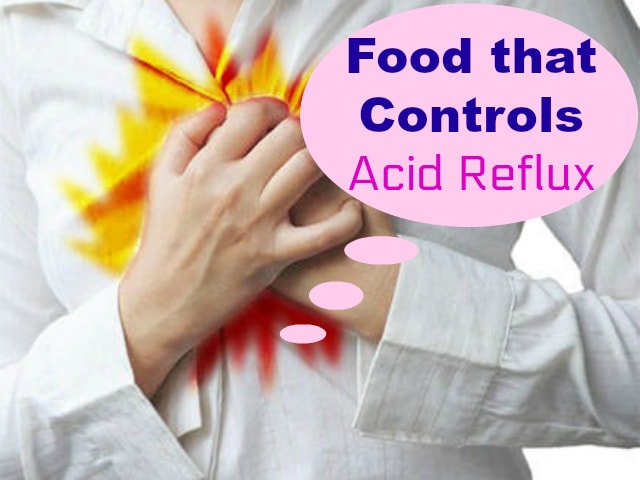 Let's find out in detail, what is the root cause of Acid Reflux.
Causes of Acid Reflux:
Eating too much and lying down immediately,
Obesity,
eating heavy meals and bending at the stomach or lying down on your back,
drinking cold drinks, sodas, coffee or tea,
Pregnancy,
Consuming spicy or fatty food,
Smoking and Intake of BP tablets
Symptoms of Acidity /Acid Reflux:
Burps
Bloating
Sudden Weight loss
A dry cough, sore throat, wheezing
Dysphasia- difficulty while swallowing
Heart burn
Regurgitation
Hiccups which don't stop
Bad breath
Black stool
Bitter taste in the mouth
Also Read: Science of Weight Loss
Foods that Fight Acid Reflux:
In the end, it's all about eating clean and healthy and your body will thank you for it. It is best treating Acid Reflux Disease With Diet and Lifestyle Changes and stay healthy. These foods make great acidity remedies and keep the stomach pH neutral.
Also Read: Lifestyle Habits You Need to Change to Prevent Gas and Bloating
Which of these 10 Foods that fight acid reflux worked the best for you?
Author: Cidra Khan
PS: I do not claim the ownership of images used here!