10 Foods That Boost Metabolism Naturally
We often struggle with either losing weight or managing weight, either way, it requires our metabolism to be in perfect shape, as it directly influences weight control.  Metabolism is basically a process in your body, which makes the food we consume and turns it into energy by transforming it into oxygen. The body makes use of this energy to carry out different body functions. The metabolic rate differs from one person to the other, while some may be able to burn more calories than needed; some people require a lot of effort to get rid of that extra bunch of calories!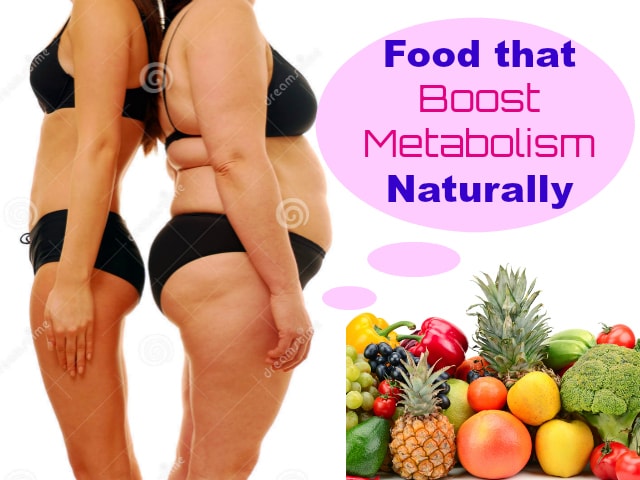 People who are leaner with muscle in their bodies are known to burn more calories as they have a high metabolism. Your gender and age also contribute to how well your metabolic system is, i.e. Men burn more calories than women and tend to lose weight quickly due to the presence of more muscle than fats. On the contrary, as you grow with age, your metabolism seems to recede due to the loss of flexibility in the body, making you burn lesser calories. The metabolism of a person decreases from 5 to 10 percent per decade.
How to Improve Metabolic Rate?
Make sure to drink water every day, it is the best thing you will be doing for your body to increase metabolism.
Consuming Vitamin D will keep the metabolism in full swing, as one of the main reasons you do not lose much weight is due to the lack of Vitamin D in the body.
Have a cup of coffee/tea or green tea every day; do not cut it down completely as it keeps the metabolic system active by keeping you alert and attentive,
Stress is bad for your health, Sleep at least eight hours per day.
Track the number of calories you consume every day, including proteins in your diet and try to eat smaller meals at regular intervals of time.
Also Read: Science of Weight Loss
Foods that Boost Metabolism Naturally:
 Also Read: Super Foods to Lose Belly Fat
Food plays a major role in keeping the metabolic system boosted and in good condition. It keeps the metabolic system active and keeps the energy levels up so you feel much lighter and fresher than ever before. So, try to include these Metabolism Increasing foods in your diet and improve your metabolism rate to lose weight.
Which of the 10 foods that boost Metabolism Naturally are you going to sneak into your diet?
Author: Cidra Khan
PS: I do not claim the ownership of images used!