10 Best Paraben free Natural Conditioners
With the growing need to look good and presentable at all times, there is a growth in the damage done to your skin and tresses as well. People however, have become aware of the hazards of putting chemicals on any part of their bodies especially sulfates and parabens and are opting for more nature based products! So, I came up with this 10 Best Paraben free Natural Conditioners list with prices to help you choose the right conditioner for your hair.
With winters around the corner, our hair will get drier, frizzier and not so manageable,. Shampoos alone will be of no help, and we need a conditioner after ever shower! Off course, Mother Nature has every cure! But, we do not have much time on hand to always opt for Home remedies for Silky Smooth Hair, so many brands have come up with conditioners free of sulphates and parabens, which not just give you more manageable hair, but save your hair all the damage that may be caused due to continuous usage of parabens and sulphates in the long run!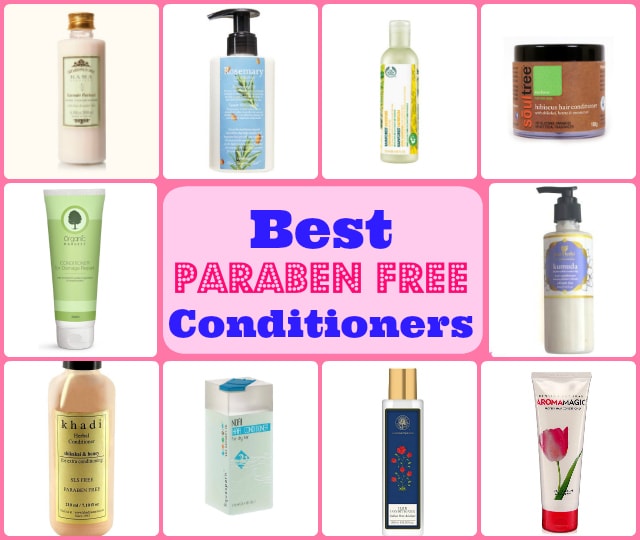 Here is a lowdown of best conditioners for dry and frizzy hair
I hope you enjoy the video version of this post too:
10 Best Paraben free Natural Conditioners
1.Kama Ayurveda Lavender Patchouli Hair Conditioner (Rs 695 for 200ml) Buy Here: Kama Ayurveda has gained popularity over the years for the natural products it is bringing up. This conditioner is infused with Almond, Indian Gooseberry and Soy extracts that not only help maintain moisture, but also protect from daily stresses and further damage.This hair conditioner works in re-texturing hair that has been severely damaged or is too unruly.This herbal blend gives beautiful, shiny and healthy hair with every wash. Best for Curly Hair.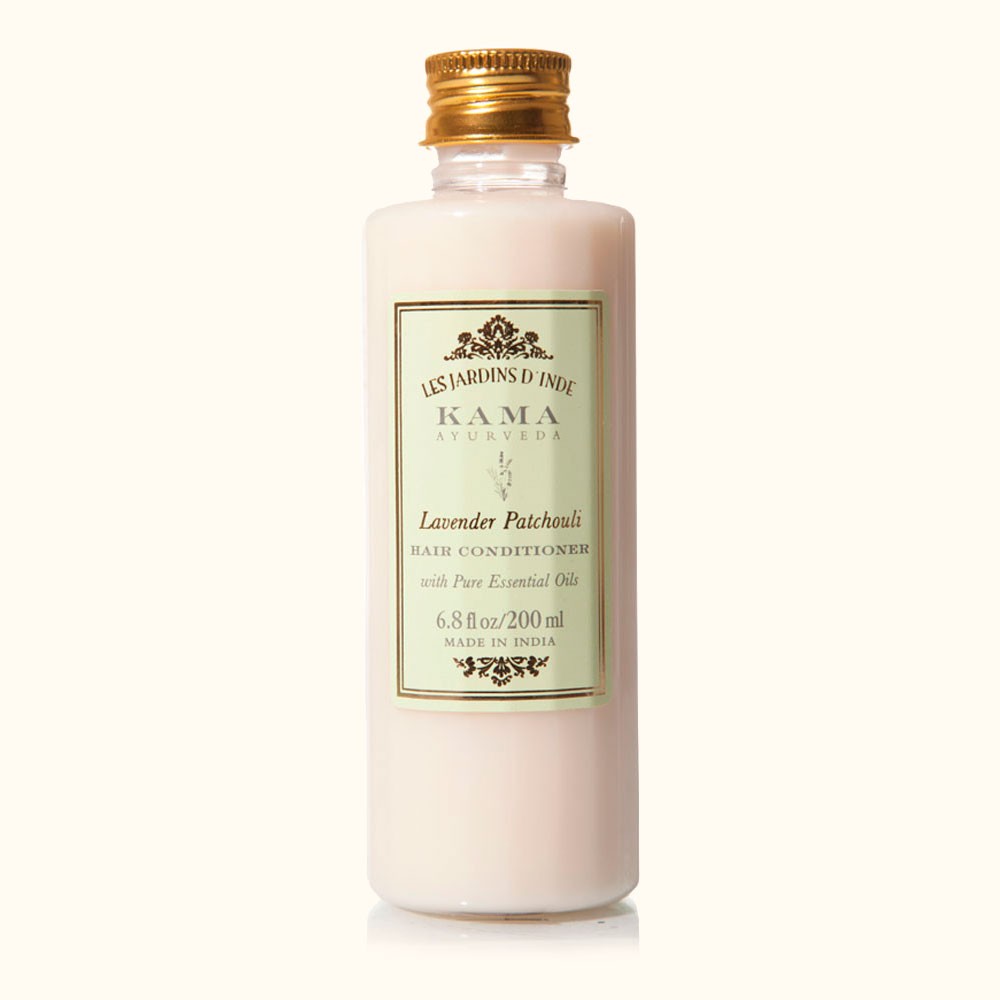 2. The Body Shop Rainforest Moisture Hair Conditioner (Rs 795 for 400ml) Buy Here: This hair conditioner is ideal for ladies who have extremely dry hair. It does the job of smoothening and making hair healthier really well! It conditions to help restore moisture and improve the hair's softness without weighing it down, for a smooth and shiny finish. It contains pracaxi oil, manketti nut oil and Community Trade honey, babassu oil and coconut oil.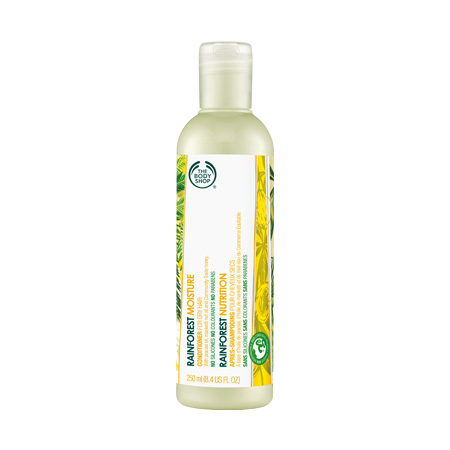 3. Nyassa Rosemary Conditioner (Rs 600 for 250ml) Buy Here:  Rosemary Conditioner contains Rosemary extracts and Sweet Almond that helps to Moisturize and Strengthen hair. Rosemary is known to promote hair growth and adds strength. The presence of fatty acids in sweet almond oil makes it an effective natural moisturizer. This is one of the best conditioner for curly hair, dry hair, even though, the price is on the higher side, it is totally worth the buck, as it  works amazingly in taming frizzy/dry tresses.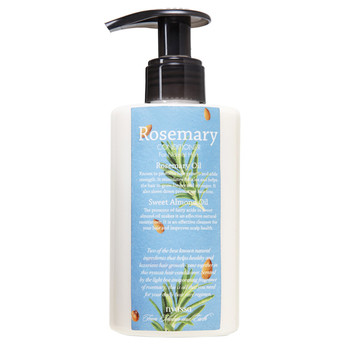 4.Khadi Herbal Conditioner- Shikakai and Honey (Rs 210 for 210ml) Buy Here:  Unquestionably, honey is a great natural conditioner for hair, and when it is included in a conditioner, you know it works as the best conditioner of dry hair! Khadi Shikakai And Honey Hair Conditioner Makes Hair Soft, Manageable & Keeps Scalp Clean & Healthy. It contains four main Ingredients Shikakai, Reetha, Honey & Jojoba which deeply conditions hair. Best conditioner for dry hair, Buy Here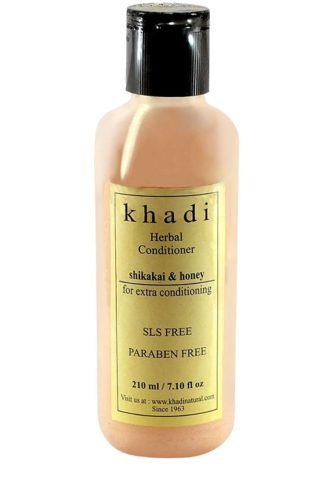 5. Soultree Hibiscus conditioner with shikakai, henna and coconut oil (Rs 295 for 100 gms) : It is an Ayurvedic Organic Hibiscus hair conditioner with coconut oil, free of harmful chemicals and mineral oil. It contains Fresh Hibiscus flowers and Henna leaves, rich with hair softening and revitalising goodness is combined with organic extra virgin Coconut oil and organic Shikakai for a complete hair care conditioner that leaves your hair stronger and more lustrous with every use. This all natural hair conditioner, does not work as good on reducing frizz, but does make the hair pretty manageable, as it is nourishing.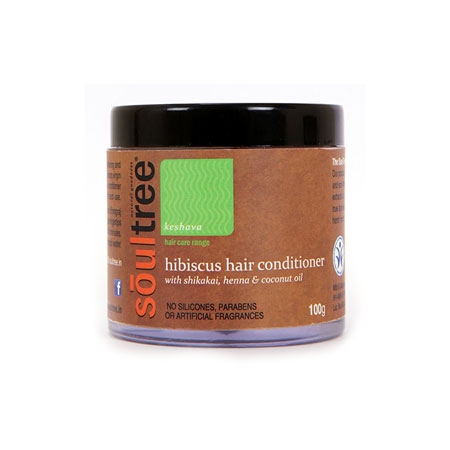 6.Forest Essentials Indian Rose Absolute Hair Conditioner: (RS 950 for 200ml) This Indian Rose Absolute Hair Conditioner contains Almond and Jojoba oil along with Coconut oil derivatives provides nourishment in the form of essential vitamins, minerals and fatty acids. Herbs like Hibiscus, Brahmi and Henna are amongst well known herbs in Ayurveda for hair health, improves softness and manageability of the hair. This intensive herbal hair conditioner  leaves hair glossy and smooth, lightly scented with Rose Absolute essential oil.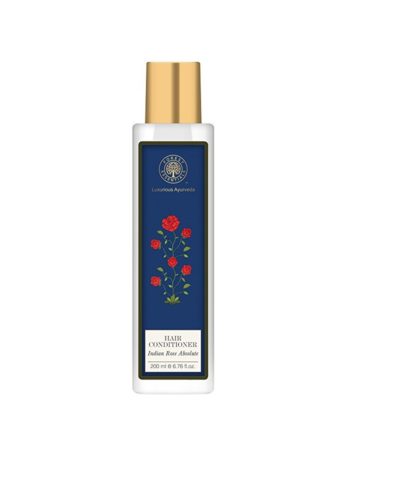 7. The Nature's Co Nori Hair Conditioner: (Rs 645 for 250 ml):  It is derived from red algae, Nori is deeply effective in revitalizing and conditioning dead strands. This conditioner is rich in vitamin C and sea minerals and is specially created to nourish your hair. Apply it after shampooing and leave it on for 1 to 2 minutes. Rinse hair well with cold water for a shinier look. This natural hair conditoner is gentle and you can use it daily.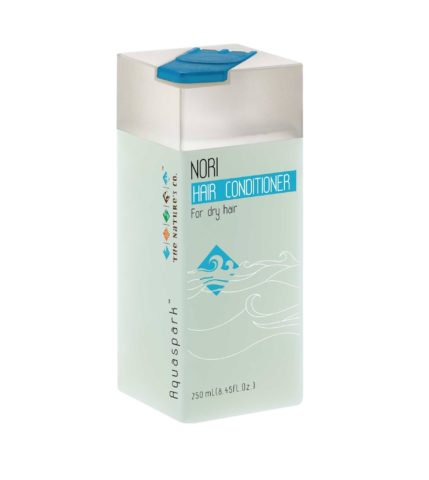 8. Organic Harvest hair Conditioner for Dry and Damaged hair: (Rs 695 for 200gms): This natural hair conditioner is developed to provide a protective layer that enriches the hair. Use it for well-nourished and protected hair that is soft, flexible, shiny and easy to comb. Keratin protein strengthens and moisturizes the hair, restoring their natural shine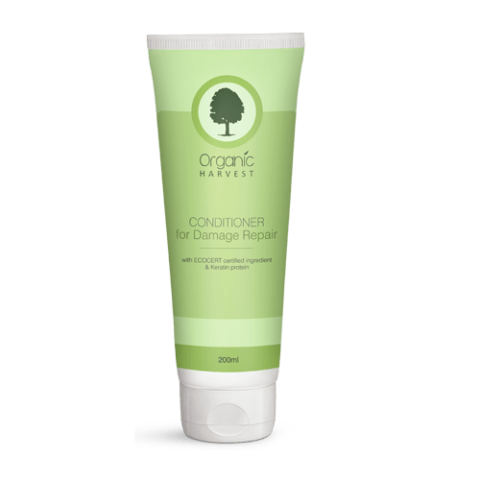 9. Just Herbs Kumuda Sacred Indian lotus Hair Conditioner (Rs 595 for 200ml): While regular conditioners may provide an instant smoothening effect, they may also cause silicones (commonly used conditioning agents in mass market products) to get deposited in your hair making it greasy or heavy. Just Herbs' gentle hair conditioners are free from silicones and smoothen and nourish dull and damaged hair without causing 'build-up' in your strands. Vibhitaka, Indian Gooseberry (Amla), Bhringraj and hibiscus are known in Ayurveda for promoting hair health and stimulating growth while Fenugreek (Methi) helps fight hair thinning and hair-fall. The fragrant Kumuda or Indian white waterlilly adds elasticity, volume and body to brittle hair.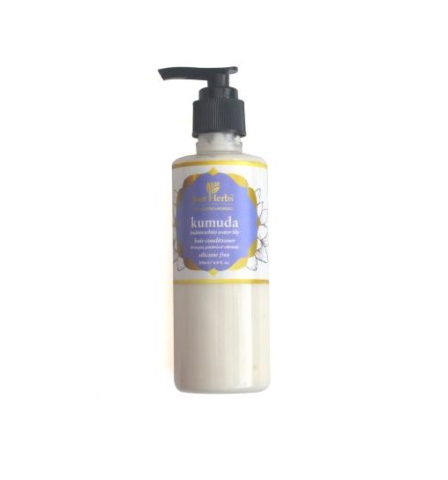 10. AromaMagic Protein Hair Conditioner (Rs 175 for 120ml): In my list of 10 best paraben free conditioners for dry hair, the last product is from AromaMagic. It is a rich conditioning creamy conditioner.  It adds body and shine to dull and lifeless hair. Particularly useful after permanent waving and coloring. It is a Herbal hair conditioner enriched with natural proteins like lactose and essential amino acids which are nourishing and fortifying forming the building blocks for strong and healthy hair, and essential oils of Lavender, Geranium, and Ylang Ylang which naturally stimulate hair growth while calming the nerves of the head and scalp to reduce inflammation and hair loss. Buy Here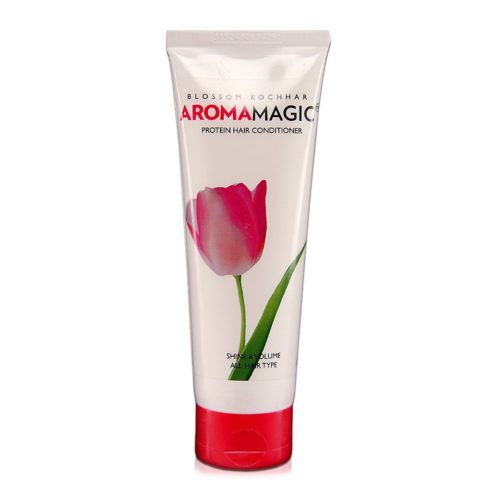 Conclusion:
Your mane is your biggest beauty asset, and you need to take good care of it! Chemicals do nothing but harm to your hair, so why not switch to more natural and herbal products that are paraben and chemical free! If your hair is dry, then these natural hair conditioners are definitely your best friend!
Have you tried any of these? Which of the 10 best paraben free conditioners is your pick?
Don't Miss to Checkout:
Author: Cidra S Khan