10 Best Lip Glosses In India+ DIY recipes for Lipgloss
Are you looking for a Lip Gloss how about choosing them from our 10 Best Lip Glosses In India list!!
Lip is a noticeable part on your face. So, it's necessary to take care of the lips carefully. Dry or dull and chapped lips are the most common problem that many people are facing. The problem may turn your lips' color to darker. To solve this problem, you shouldn't neglect lip gloss.
The lip gloss gives the lips a luscious and moisturized look. Particularly, those who suffer from chapped or dry, the lip gloss is a great cosmetic product that adds a little color and shine to your lips. These are cheap and available in the market. In addition, these give a smooth, soft and shiny touch to the lips, but also keep them moisturized.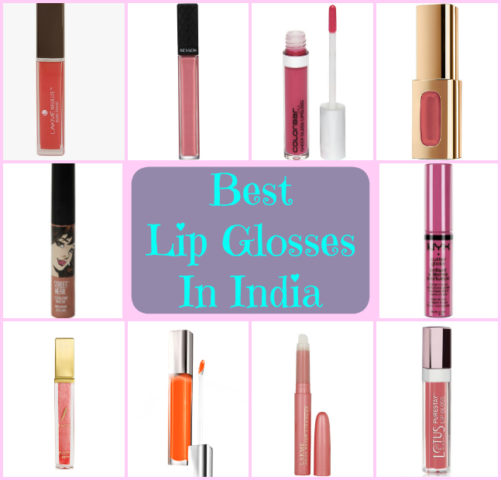 Furthermore, most of the lip glosses have SPF in them. The SPF will protect the skin against the harmful UV rays of the sun. Here are the 10 Best Lip glosses in India with their availability and price:
10 Best Lip Glosses In India
1. Lakme Absolute Gloss Stylist Lip Gloss (Rs 700 for 5 ml): Lakme Absolute Gloss Stylist lip gloss comes in amazingly pleasant and different shades such as berry rose, plum pout, coral blush, rust crush, red touch, and pink pout, etc. It gives you a highly professional high shine, finish gloss, lacquered finish and high coverage. The tube of gloss comes safely packed in a black cardboard case. Further, it's a rectangular gloss tube alongside a shiny black metal cap. It's a flat sponge applicator and easy to apply on any type of lip shape. It has a very creamy and smooth texture to it.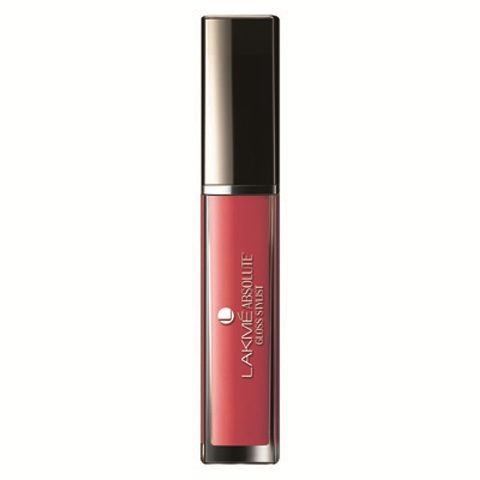 2. Maybelline Color Sensational High Shine Lip Gloss(Rs 315 for 5ml): Maybelline Color Sensational High Shine lip glosses are creamy and smooth, but not very pigmented. It can stay on your lips for 2 to 3 hours and come in eight shades- Captivating Coral, Gleaming Grenadine, Electric Shock, Glisten Up Pink, One Shine Day, Mirrored Mauve, Raspberry Reflections and Plum Luster.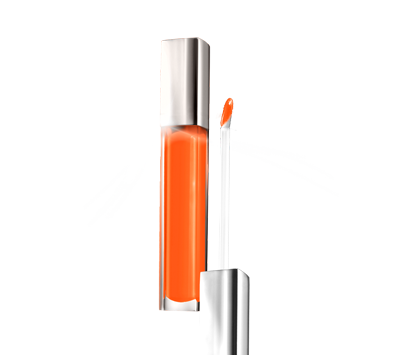 3. Colorbar Sheer Lip Gloss (Rs 549 for 3.8 g): These Colorbar Sheer lip glosses are shiny and glossy sheen with a medium color payoff. They can stay on for 2-3 hours and come in 8 shades– Cherry Sheen, Pink Echo, Coral Embrace, Brown Sheen ,Pink Glass , Nude Light , Red Glass and Rose Perfect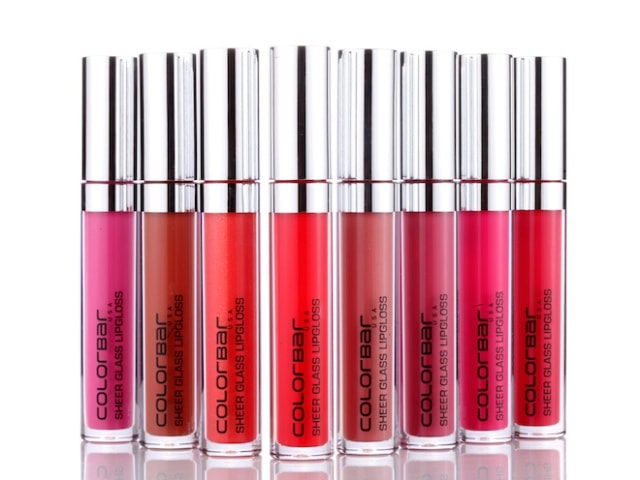 4. Revlon Colorburst Lip Gloss(Rs 382 for 5.9 ml): Revlon Colorburst Lip Glosses are heavily pigmented. They stay on for three to four hours with a light shimmer. This has the highest range of colours, which is 18- Orchid, Sienna Sparkle, Iced Coffee, Sunset Peach, Peony, Bronze Shimmer, Hot Pink, Gold Dust, Fire, Buff, Aubergine, Crystal lilac, Bordeaux, Strawberry, Pink Ice, Papaya, Rose Pearl, and Rose Gold.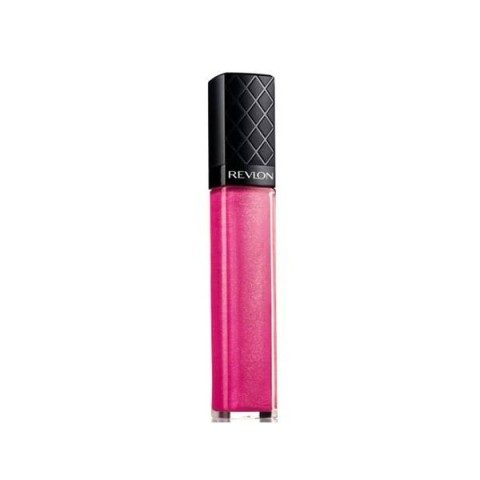 5. Faces Glam-On Lip Gloss (Rs 499 for 7.5 ml): Faces Glam-On Lip Gloss is economical in price and is high in quality too, making it become a hot option for Indian women. It has something for everyone whether you love sheer bright or tones, pigmented one.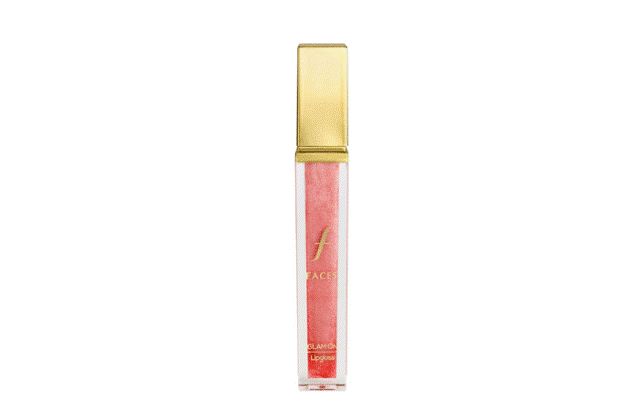 6. L'Oreal Paris Color Riche L'Extraordinaire Matt Lip Gloss ( Rs 950 for 6.5gms): These L'Oreal Paris L'Extraordinaire Mat Lip Colors are super pigmented. These are creamy smooth and have a moisturizing feel to them. They have a lovely creamy-matte finish but In spite of being a gloss they last long and on me I can see the color even after 4-5 hours of application. I really love these and if you are a lip gloss addict and looking for some pretty pinks then do check these out especially Orchid (Katrina's pink) , Magnolia (Julianne's Pink and Azalea (Sonam's Pink). Buy Here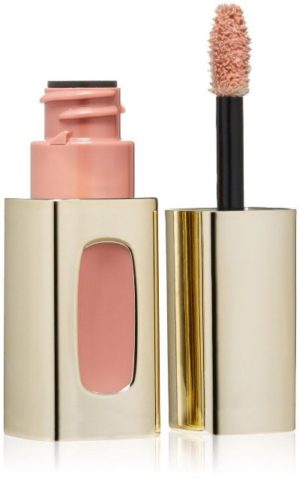 7. Lotus Herbals Purestay Nourishing Lip Gloss (Rs 395 for 8gms): This lip gloss is creamy but sticky, and is better worn over a lipstick. Especially, it can stay on the lips for two to three hours and comes in ten gorgeous shades- Vintage Rose, Darling Lavender, Plum Delight, Pink Hypnotic, Iced Pink, Peach Pink, Sun Kiss, Vibrant Berry, Rose Bud, and Nude Love. It contains pure liquid pigments bringing vibrant color in lips. Its pink color gloss also looks really fresh on women with all age.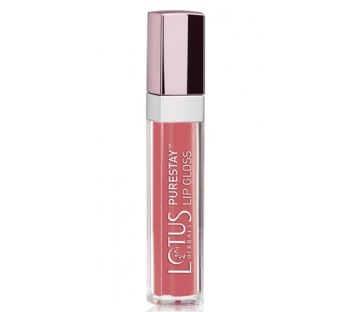 8. NYX Butter Gloss Lip Gloss (Rs 550 for 8ml) : NYX Butter Gloss has buttery soft and silky smooth texture. These Butter Gloss tastes as sweet as a sugar cookie – and makes lips look downright luscious. It can be swiped alone or over your favourite lipstick for creamy sheer to medium coverage that melts onto your lips. It has a Luxurious satin finish and it's lightweight, non-sticky formula leaves lips soft and supple.Available in 10 gorgeous shades
9. Lakme Aquashine Lip Color (Rs 539 for 2.55 ml): Lakme Aquashine Lip Color can be used as a lipstick and a lip gloss as well. Aquashine blends the pigmentation of a lipstick alongside the sheen of a lipgloss, making it become a perfect option for women looking for shine and color.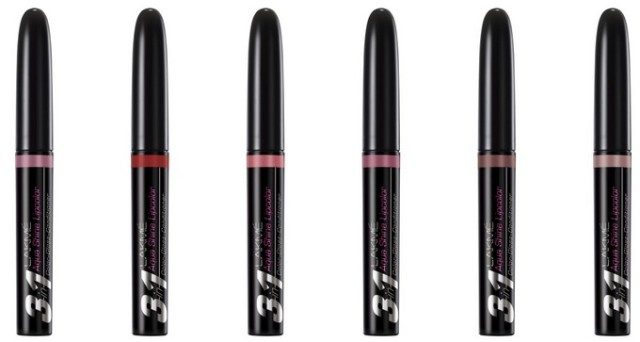 10. Street Wear Color Rich Mega Shine Lip Gloss (Rs 170 for 7ml): Street Wear Color Rich Mega Shine Lip Gloss is rich in texture and make lips look attractive and lustrous. It endures for long hours after application without feathering, or smudging. It keeps the lip color locked and also keeps the lips moisturized & nourished and adds shine to them. It is slightly sticky and settles in fine lines after some time but indeed great for the price.Available in 8 beautiful shades. Buy Here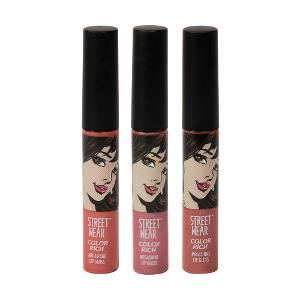 Don't Miss to Checkout:
Homemade Lip Gloss Recipes
Bonus: Lets try this easy and quick home Made Lip gloss recipes .
Apart from these lip gloss products, you can make a homemade lip gloss at home to save your money. Here are the two methods to make it at home:
Method 1:
Ingredients:
– Your favorite flavored lip balm
– Some Vaseline
– A lipstick
Process: Put some lip balm in a pan and add some lipstick for color and a little Vaseline to create it shine. Then, mix all the elements well and heat it over a stove.  Stir this mixture well until it becomes into a fragrant liquid. After that, pour it into a container. Finally, use it as needed.
Method 2:
Ingredients:
– ¾ cup plus 1 tbsp of coconut oil
– 3 tbsp of beeswax pellets or grated beeswax
– 1 1000 I.U. capsule of Vitamin E
– Flavor oils (25 drops) or essential oils (40 drops)
Process: First, combine the beeswax and coconut oil in your microwave-safe glass container alongside a spout. Heat on high for 1 minute at a time, stirring often, until the beeswax melts completely. You can pour the mixture into some smaller containers and later mix with smaller batches of various flavors. Then, pour the mixture into tubes, jars, or tins and let it cool completely. Finally, decorate as desired.
So, there are the 10 Best Lip Glosses in India along with a 2 DIY recipes for homemade lipgloss.
Which one of these lip glosses have you tried before? Leave us your thoughts.
Author Bio: This post by Hang Pham, a home remedies writer and Skincare blogger on Beauty Talk.