Best Homemade Hair Conditioners
Winters are fast approaching and so is the need to stock up on all the moisturizing beauty products for your skin and hair! Yes, winter is the time when your hair and skin need all the moisture…But sometimes, even the best of products do not work their magic, especially on your hair, because they get super dry and frizzy this time of the year! That's when home remedies come to your rescue. These easy homemade hair conditioners nourish your hair and scalp and you can never go wrong with them! Lets see what are these 10 best homemade DIY hair conditioners for dry and frizzy hair which can transform your hair.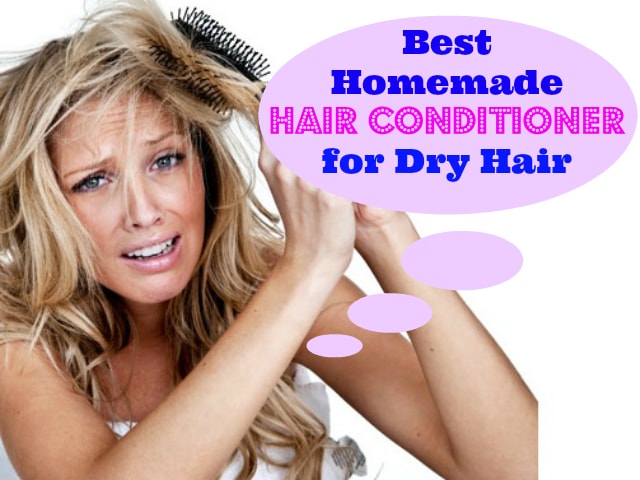 Conditioning hair is as important as oiling and shampooing. Nourishing hair conditioners smoothen hair and prevent hair fall by providing essential nutrients to the hair. But a natural hair conditioner helps in repairing the damage and adding a natural shine and volume to the tresses.
Dry hair are more prone to damage and it leads to many hair problems. But with the help of natural ingredients, you can prepare natural hair conditioners and hair masks to get those soft, smooth and shiny locks.
5 Common Hair Problems Due to Dry Hair:
Dry Hair can lead to a lot of hair problems and form an indefinite loop of hair issues. So, it's important to identify the basic problem and treat it before it cause any further damage to hair. Here are few common hair problems that you must protect your tresses from.
1.Hair fall/ Breakage:
Loosing few strands after every wash is not a problem. There is a natural cycle for hair growth where we loose more strands during few months compared to rest of the year. But if your hair fall is deadly and not stopping at all, you need to pay attention. Dry hair becomes brittle and  mre prone to breakage so stop aggravating the situation by using styling tools or going for any hair treatments like hair color or straightening.
2.Split Ends:
Another, most common hair issue among women especially with long hair. Split ends refer to the damaged tips of the hair. When the tip of the hair is stripped off its protective cuticle, the damaged hair splits into two or three ends. And they don't let the hair get the nutrition resulting in even drier and brittle hair. Get those ends trimmed regularly for healthy hair
3. Dandruff:
Dandruff is the most common scalp problem which aggravates during winters.  Dandruff is nothing but flaking of scalp skin which can happen due to dryness, excessive use of chemical based products, not washing your hair regularly resulting in germ build up etc. Whe the scalp is unhealthy, the hair automatically gets damaged.
4. Frizzy Hair: Almost all of us face this use once in a lifetime, A lot of women suffer from the problem of frizzy, unmanageable hair. This problem is caused due to lack of moisture in the hair, washing hair too often, harsh chemicals in shampoos, stress and poor diet. To retain moisture in your hair wash hair at intervals using a mild moisturizing shampoo followed by a conditioner. Try to use natural hair masks for frizzy hair. Try to limit the use of heated styling tools. Wear a swimming cap the next time you hit the pool.
5. Dull/ Greasy Hair: Greasy or oily hair is caused by over production of a waxy substance called sebum from the sebaceous glands that gives the hair a dull, limp and lifeless appearance. Greasy hair is hard to control and difficult to style because it tends to clump together. In order to control the oil in the hair, use an oil control mild shampoo, and apply conditioners at least an inch away from your scalp. Try to avoid gel based styling products such as pomades and mousse.
So, lets start with the Best Natural Conditioners for Soft, Smooth Hair. These homemade hair conditioners will keep your locks looking and feeling super nice!
Best Homemade Hair conditioners for Dry and Frizzy Hair
1.Avocado+peppermint oil Conditioner:
I cannot stress enough on the goodness of avocados as it is one of the finest foods that god has blessed us with! Using mashed avocado with a few drops of peppermint oil for fifteen minutes makes the hair really soft and smooth (not flat or greasy). This is the best homemade conditioner for damaged hair. Avocado Hair conditioner can really do wonder to dry hair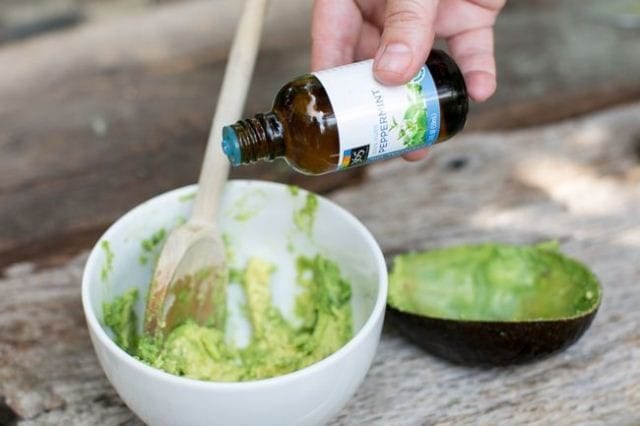 2. Olive oil+Banana Conditioner:
I don't think a DIY could ever be complete without our good old Olive oil; it's a boon for skin and hair and so are bananas! So, when you mix them together, you get the most amazing natural hair conditioner ever! Mix 1 tablespoon of Olive oil with a banana and blend, until it looks like a purée, smear it all over your hair for thirty minutes and wash clean! One of the best home remedies for Dry hair and best natural conditioner for Dry Hair.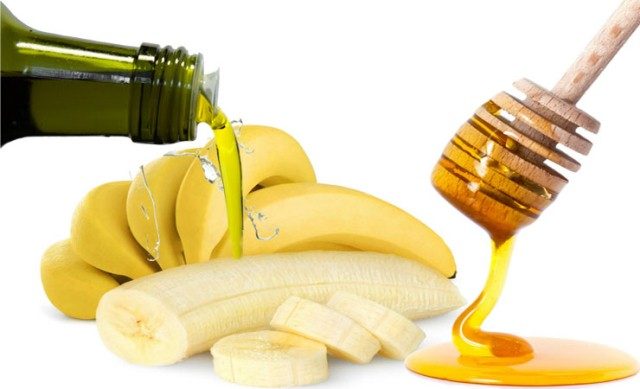 3. Honey+Pumpkin Conditioner:
Honey is wonderful for your hair; it is one of the most natural hair conditioners Mother Nature has blessed us with! Pumpkins are rich in Vitamin A, Vitamin C, Potassium, Zinc and Beta-Carotene! Take one cup nicely pureed pumpkin with about two tablespoons of honey and apply it to your hair! Place a shower cap over your head to avoid any mess, let the mask be for 15 minutes and wash off! (Quick tip: you could use this on your face as well 🙂 ). One of the homemade hair conditioner for Frizzy hair.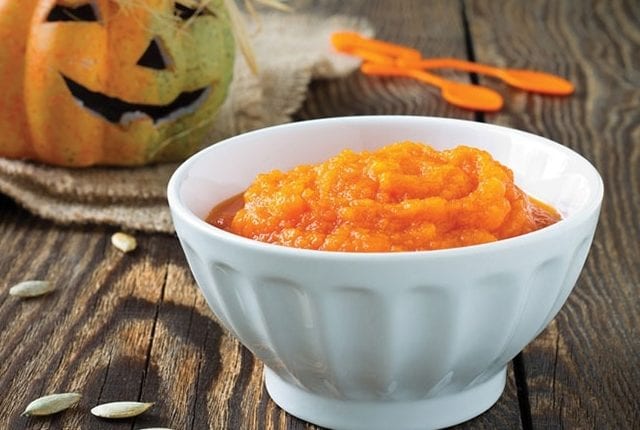 4. Jojoba Oil + Coconut Oil Conditioner:
You just need to mix these wonder oils for the most amazing natural hair conditioner. These Natural Hair Oils does the job of moisturizing your hair really well! Use it as an overnight hot oil treatment, and next morning you will be left with luscious soft and manageable hair. Looking for home remedies for dry hair without much of an effort, try this.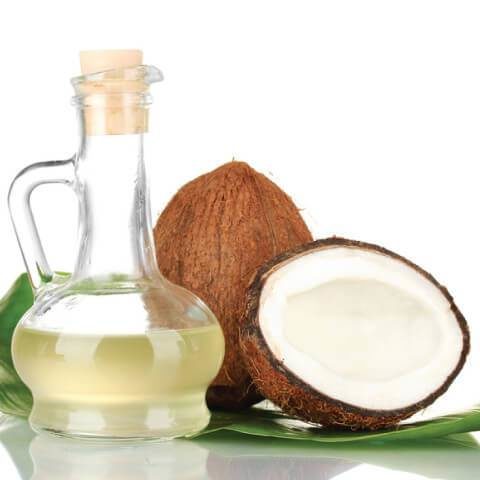 5. Vitamin E + Shea Butter Conditioner:
Shea butter is a great moisturizing agent and is widely used in skin care products! It helps in volumizing the hair while giving it that hydration boost! Vitamin E oil is great for your hair too, when both these ingredients are mixed together, you get a super hydrating hair mask, that will make your hair look smooth, healthy and moisturized! The Best hair conditioner or you can say the Best hair treatment at home for Dry and Drizzy hair.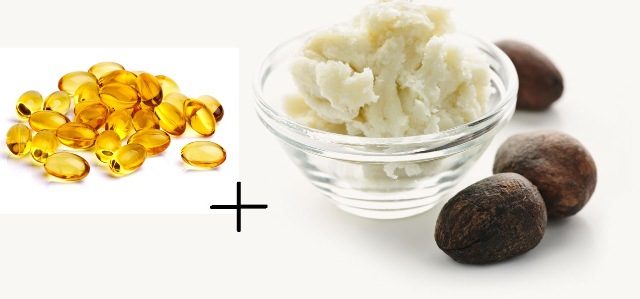 6. Aloe Vera + Yogurt Conditioner:
Aloe Vera is a wonder herb and can magically tranform hair to silky soft tresses. Mix two tablespoons of sesame seed oil with 2 tablespoons of aloe Vera gel, a cup of yogurt and a tablespoon of olive oil in a bowl and apply it to your hair! Leave it be for an hour and wash clean! Say Hi, to beautiful hair! Best homemade hair conditioner for Dry hair.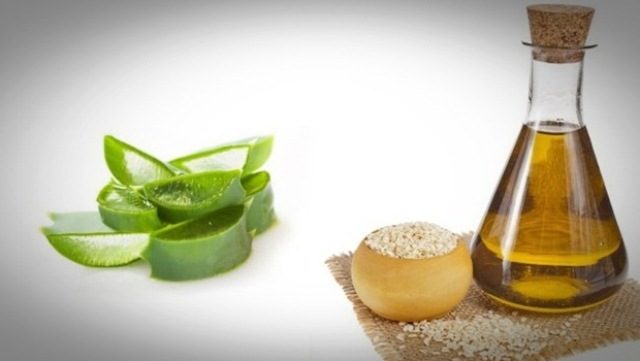 7. Yogurt + Lemon + Almond Oil Conditioner:
Yogurt is a natural conditioner and locks moisture into the hair. Prepare this homemade conditioner for dry hair by mixing 4 tablespoons of Yogurt, 1 lemon juice and 2 tablespoons of Almond Oil. This homemade conditioner will add volume and shine to your hair apart from making them soft and smooth.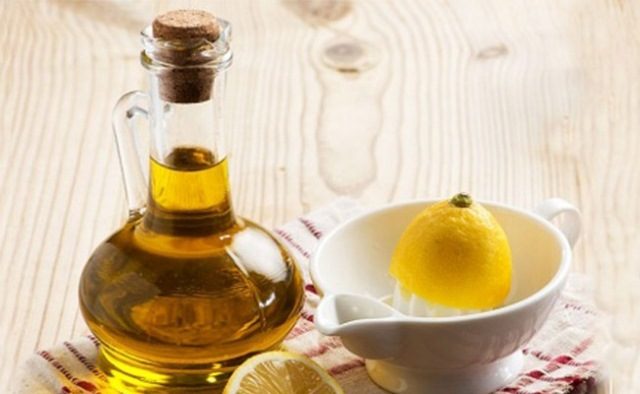 8. Honey, Cinnamon and Milk Conditioner:
Honey is an effective natural humectant that locks moisture in the skin and hair. It is a nourishing natural conditioner which adds volume, moisture and shine to hair. Cinnamon makes hair strong and healthy by improving blood circulation to the scalp. Take half cup of raw milk and mix with 2 tablespoons of honey and a pinch of cinnamon. This combination makes it the best homemade hair conditioner for frizzy hair.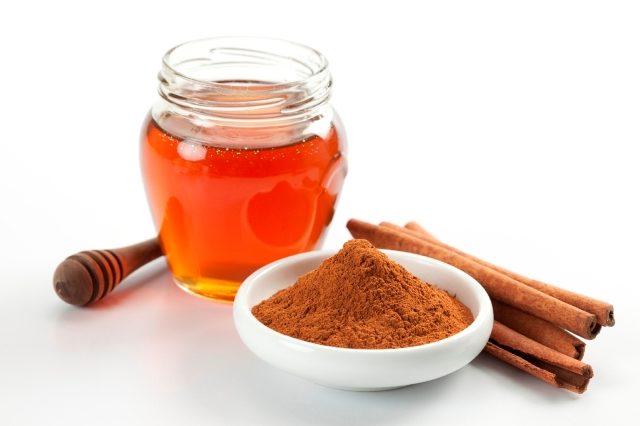 9. Mayonnaise Hair Conditioner:
This is one of the most delicious hair conditioner for sure. Mayonnaise doesn't only tastes good but they are rich in Oils which makes it an awesome hair conditoner . To prepare this hair conditioner, Take one cup of mayonnaise, add few drops of vanilla extract to cut the mayonnaise scent and mix well. Apply it to dry, unwashed hair. Wrap your head with a warm towel to let mayonnaise penetrate. Leave it on for 20 minutes. Voila, Smooth, voluminous Glossy hair are here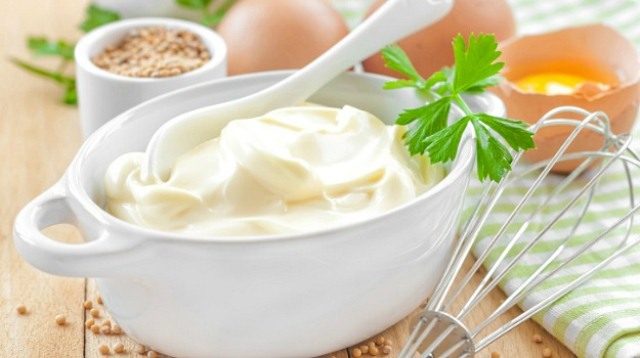 10. Papaya + Coconut Milk Hair Conditioner:
Papaya is rich in vitamins and minerals and is considered as a natural conditioner. It help to keep our hair soft and manageable. Take 5-6 papaya pieces, add coconut milk and a teaspoon of honey. Blend the mixture well to get a puree / paste consistency. Apply this paste on the hair and leave it for 30 minutes. This natural homemade hair mask do wonders to dry hair.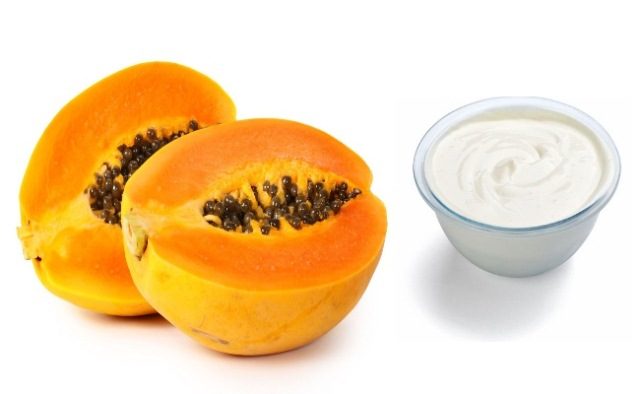 Conclusion: Healthy looking hair is beautiful! Using natural ingredients in your hair care regimen will give your tresses that healthy boost which no hydrating shampoos or conditioners can give you! DIY's are your way to go, because they give you shiny locks without any chemicals! Try any of these easy homemade Hair conditioners for Dry Hair and see the difference yourself.
Don't Miss to Checkout: 
Which of these Best Homemade Hair Conditioners for dry and frizzy hair are you going to try?
Author: Cidra Khan
PS: I do not claim the ownership of images used!