What Am I Wearing Today: Sheer Red Lips
I have been itching to do a Red lip look and put my Red lippies to some good use rather than swatching. I have almost picked up the Revlon Matte Really Red lipstick when my eyes got fixed on this garish golden case. I couldn't resist and went for this sheer cherry red lip color, and needless to say that I fell in love with the luscious juicy shine it gave to my lips. It is very wearable shade of red and will never look OTT.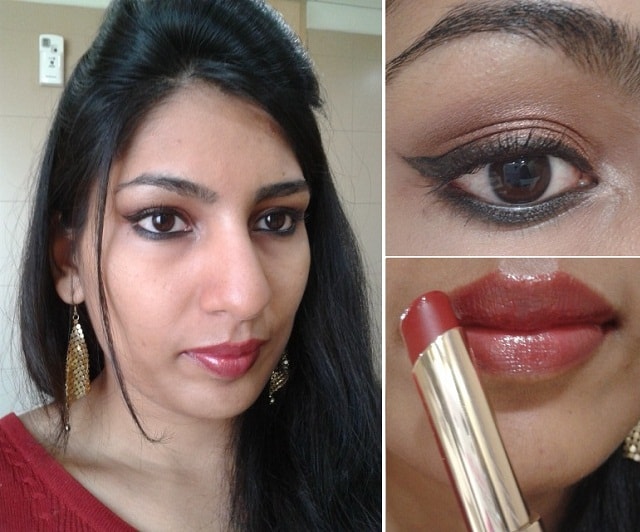 I kept the eyes pretty simple with a pearly bronzed-brown eye shadow all over the lids and with a thick winged liner and smudged kohl for highlighting inner corner I dabbed a little bit of INGLOT #402 pearl eye shadow.
Products Used:
Hope you liked the look..!!