What Am I Wearing Today!!
Today I tried to put the brilliant Orange eye shadow, Maybelline Color Tattoo Eye Shadow Fierce & Tangy (Review Here) to some good use and create smokey Tangy Orange Black Eyes but the end result was not up to my expectations. The brightness got subdued by the brown in crease and it looked dull and gloomy. This is one of the looks which one shouldn't try :-\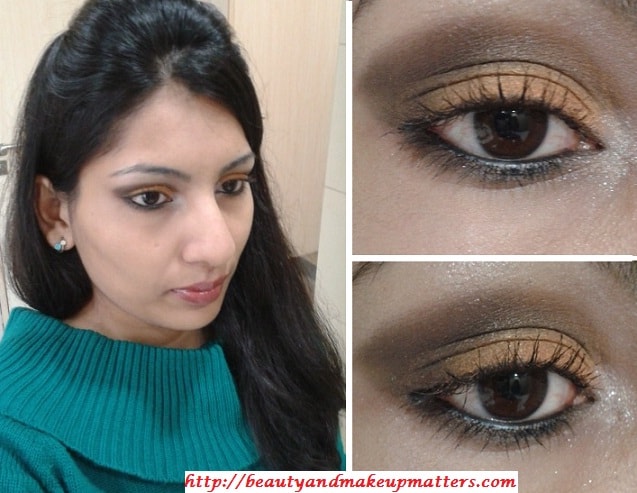 I layered Maybelline Color Sensational Lipstick in My Mahogany (Review Here) with a soft shimmery plummy-brown lip gloss the Revlon Colorburst lip gloss Sienna Sparkle (Review Here) for nice glossy lips.
Do you have ideas for making this look better? Suggestions are welcome for Orange Eye Makeup? Do share your thoughts and liking disliking for this look!
Where To Buy :- Medplusbeauty.com, Healthkart.com
DISCLOSURE – This post contains an affiliate link, which will give me a commission when you click-through the link and make a purchase. When you shop through affiliate links, you help to support the site!